Four conference places for AlienTrick
Parametrically designed Conference Pods
The strong growth of marketing and software company AlienTrick in Hengelo necessitated additional meeting space in their office. AlienTrick asked for a design that would fit their image and that would be visible from the public road. In co-creation with AlienTrick and builder KP Interior, IAA Architecten parametrically designed four informal conference pods in a transparent, blob-like sculpture, which is then constructed from computer milled, birch plywood parts. The object sensually connects the two floors.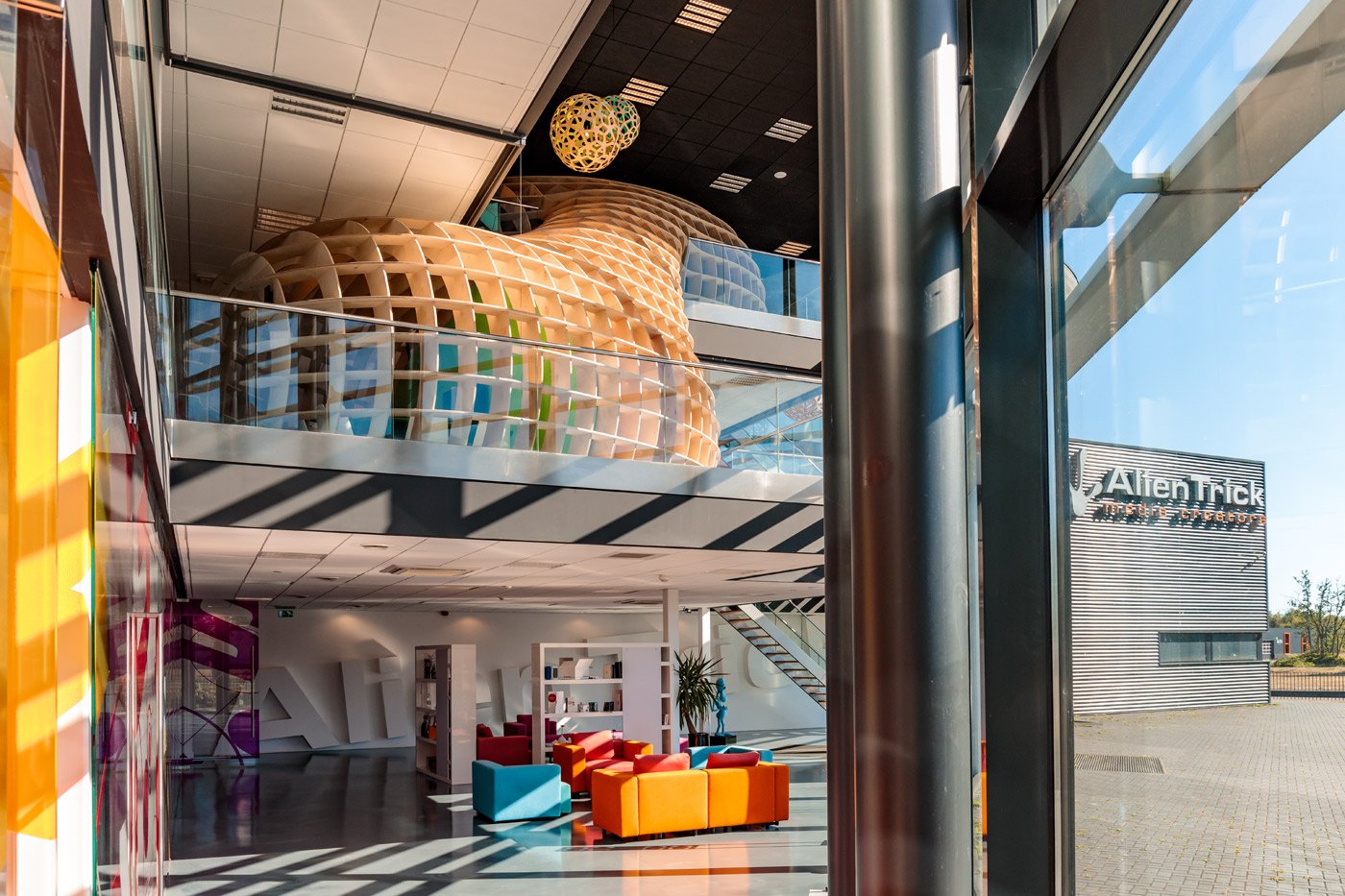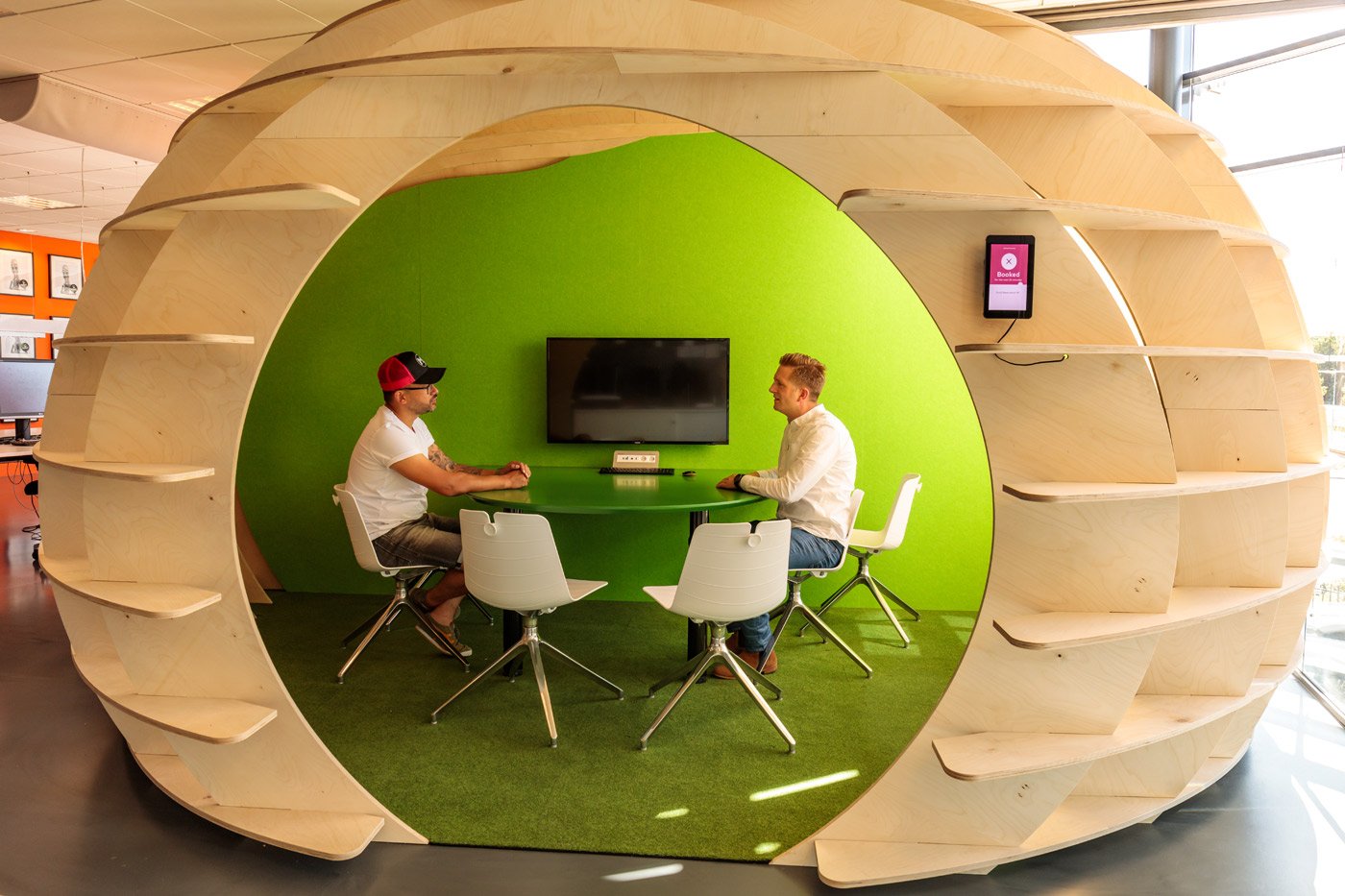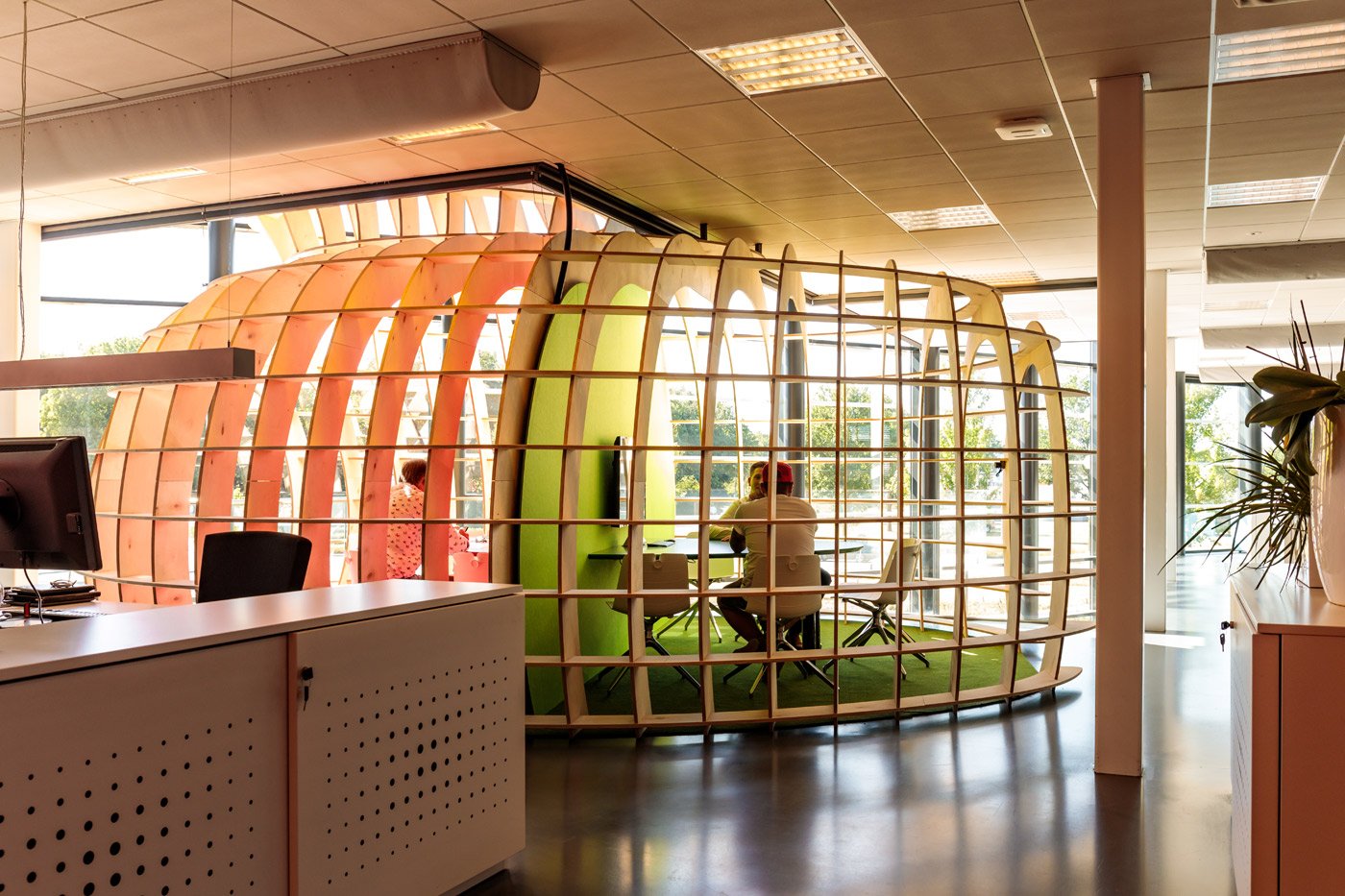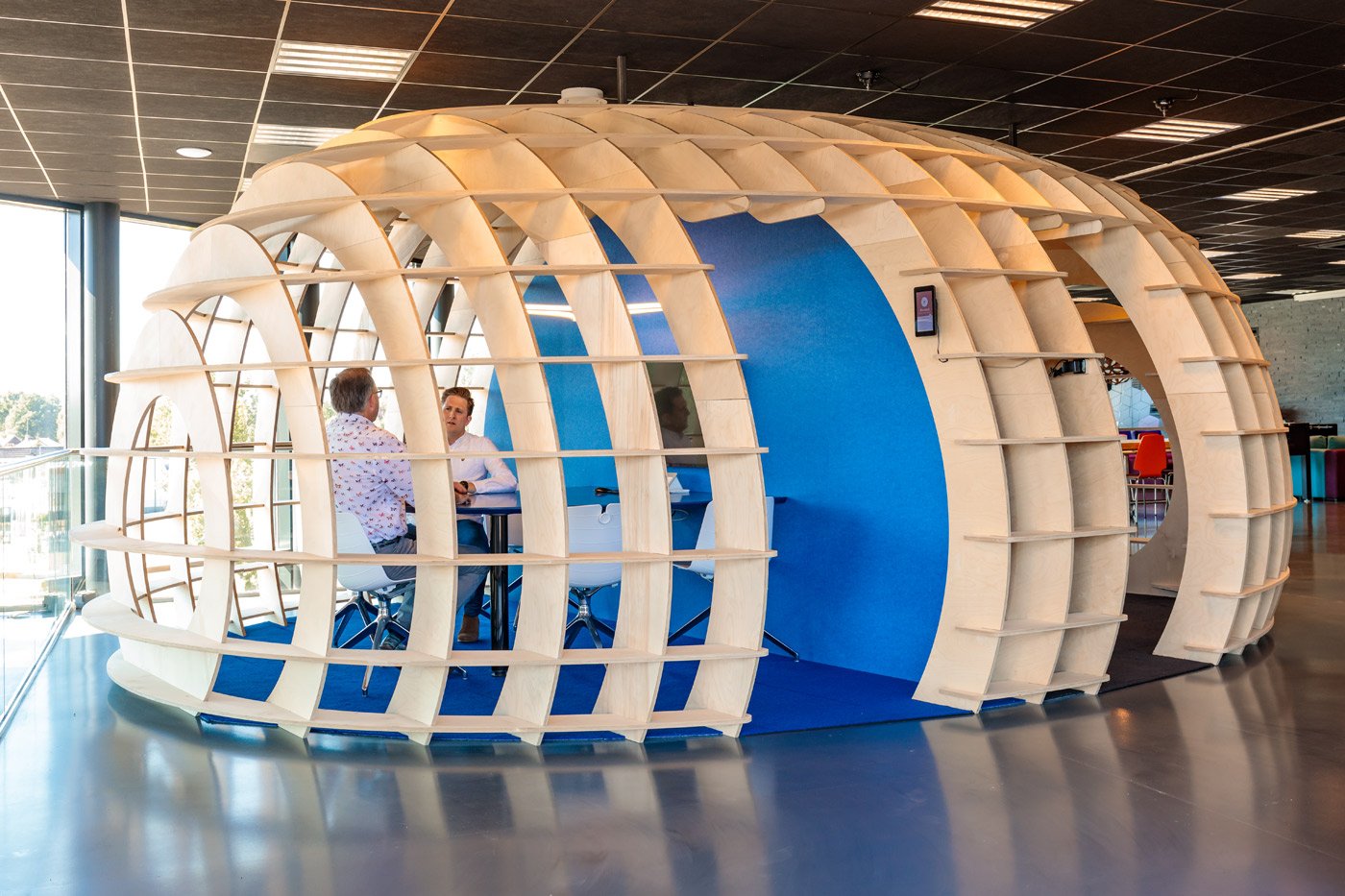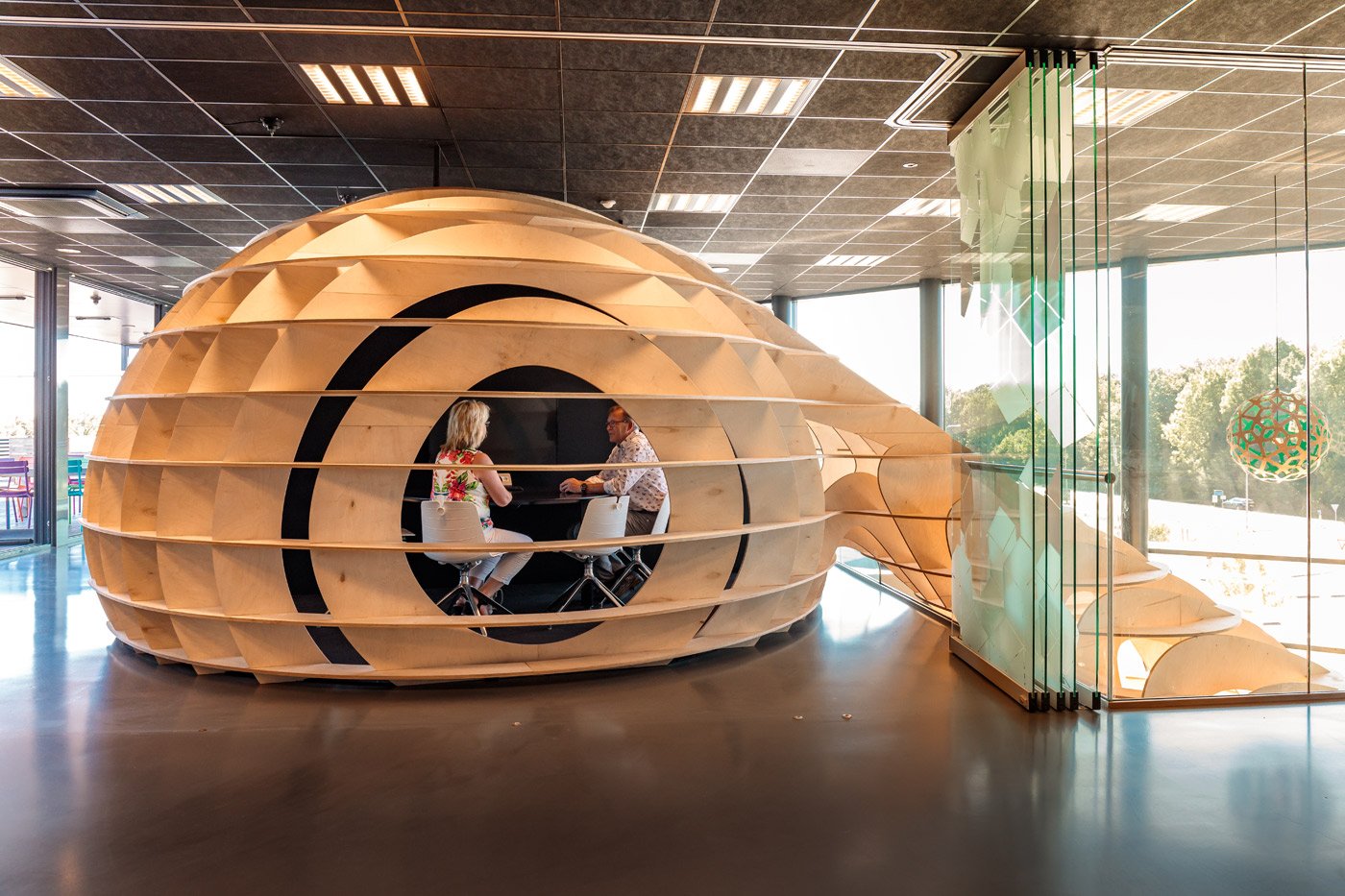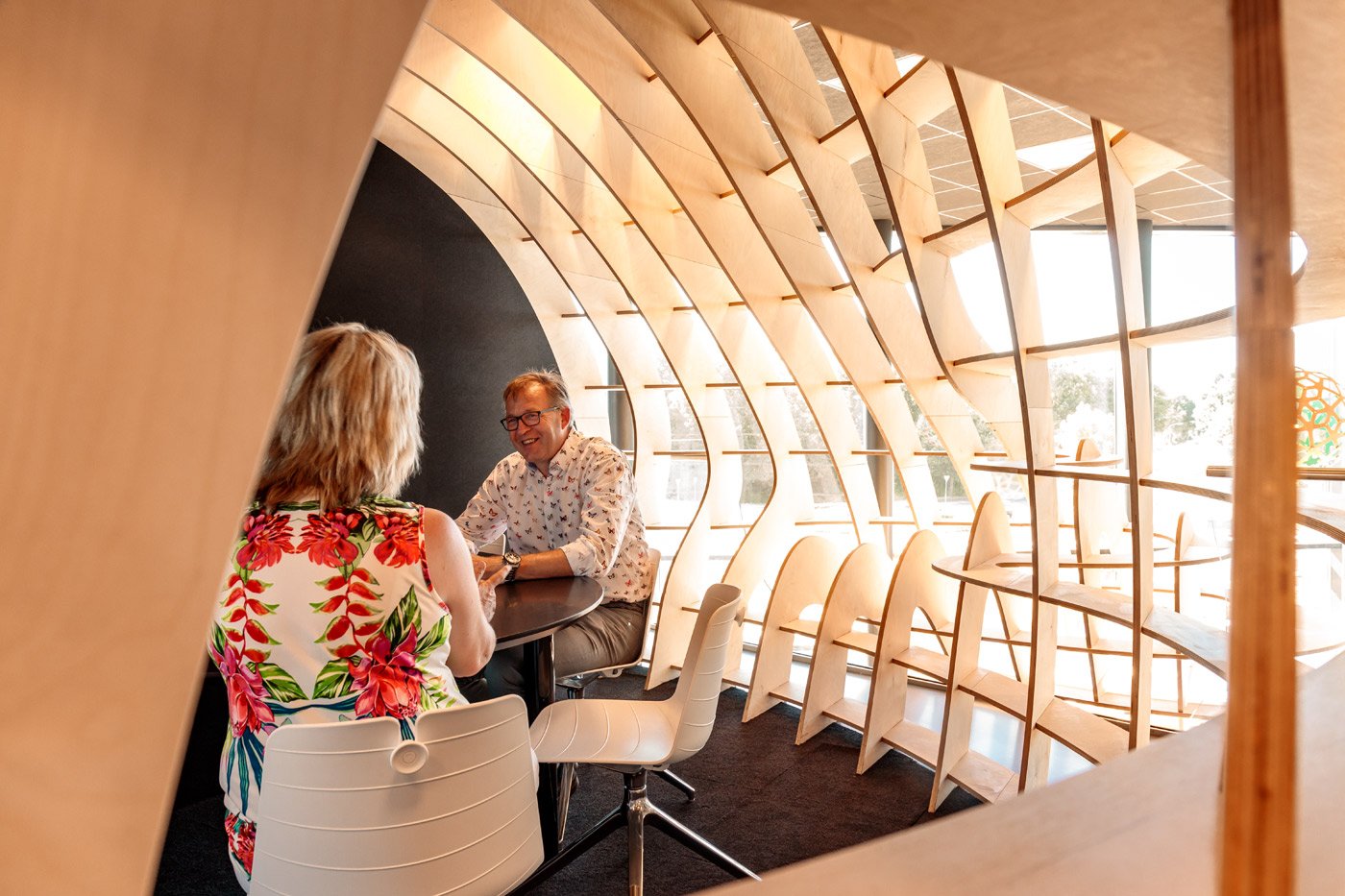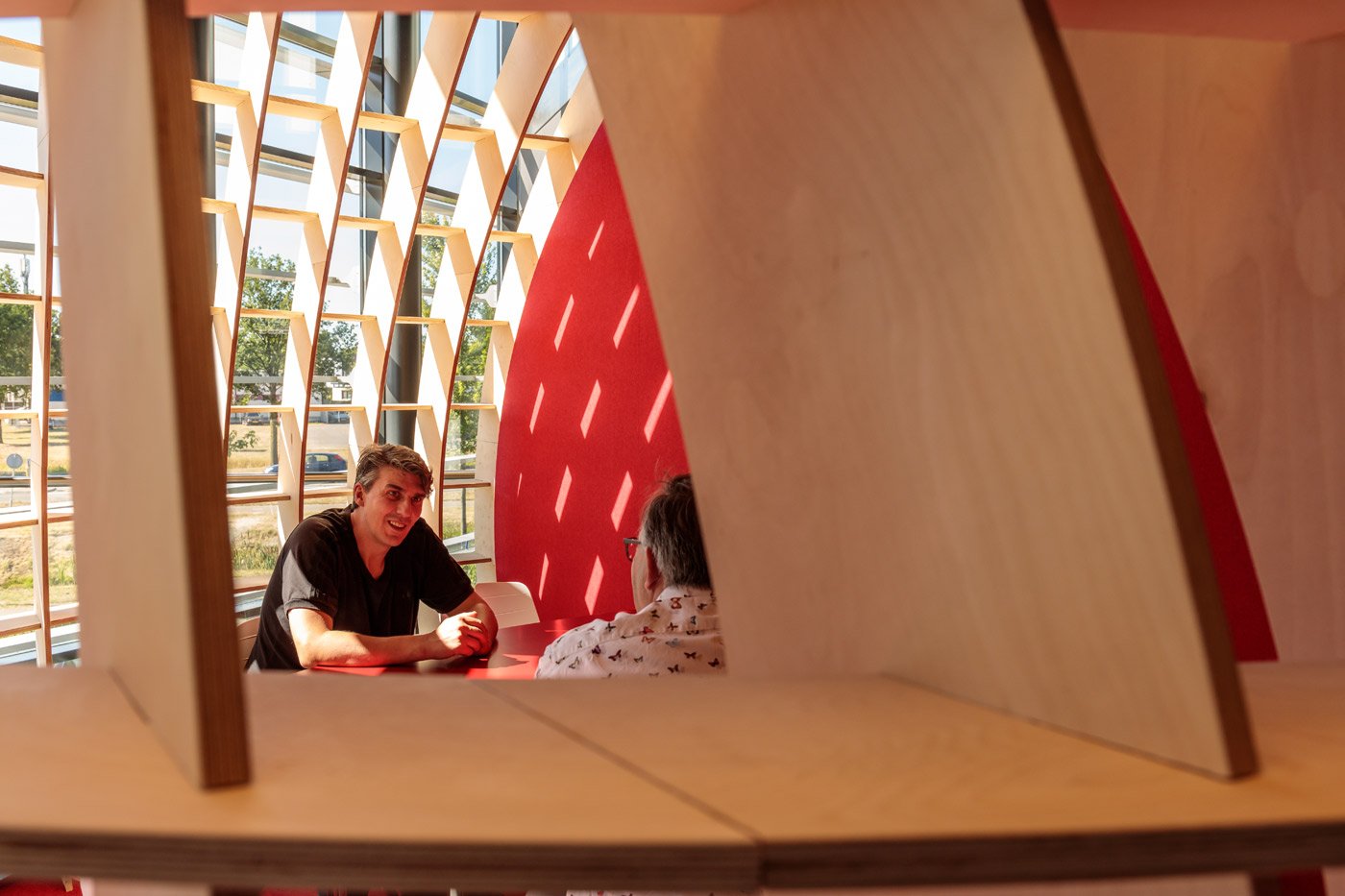 INNOVATION: MAJOR TIME SAVINGS THROUGH A COMBINATION OF PARAMETRIC DESIGN AND DIGITAL PRODUCTION TECHNOLOGY
The use of parametric design software resulted in a great deal of freedom in the design process: the design method used not only accelerated the variant research, but also resulted in better communication with the client and the builder. Adjustments could be shown in real time and even late in the design process, with no consequences for the planning.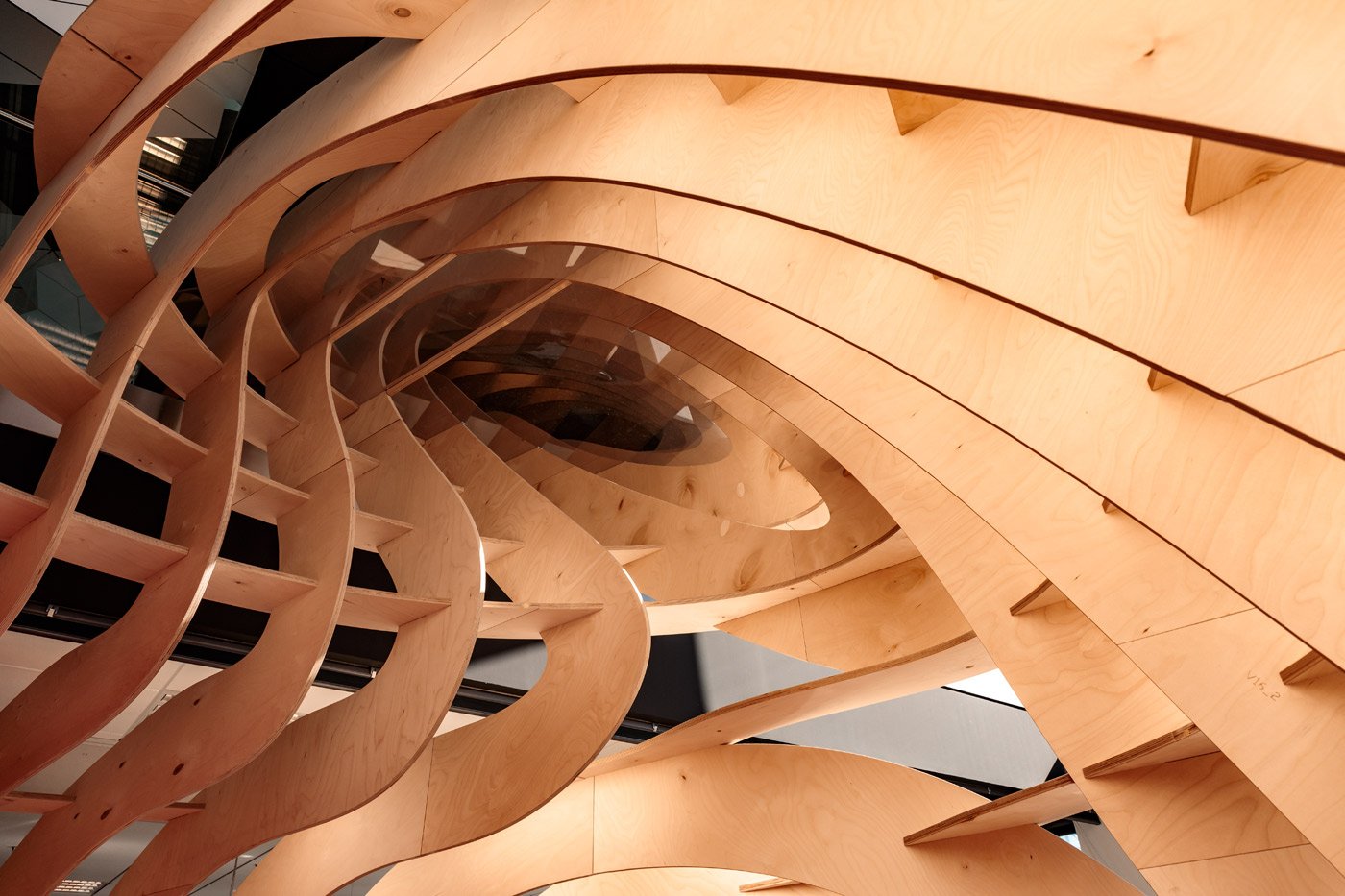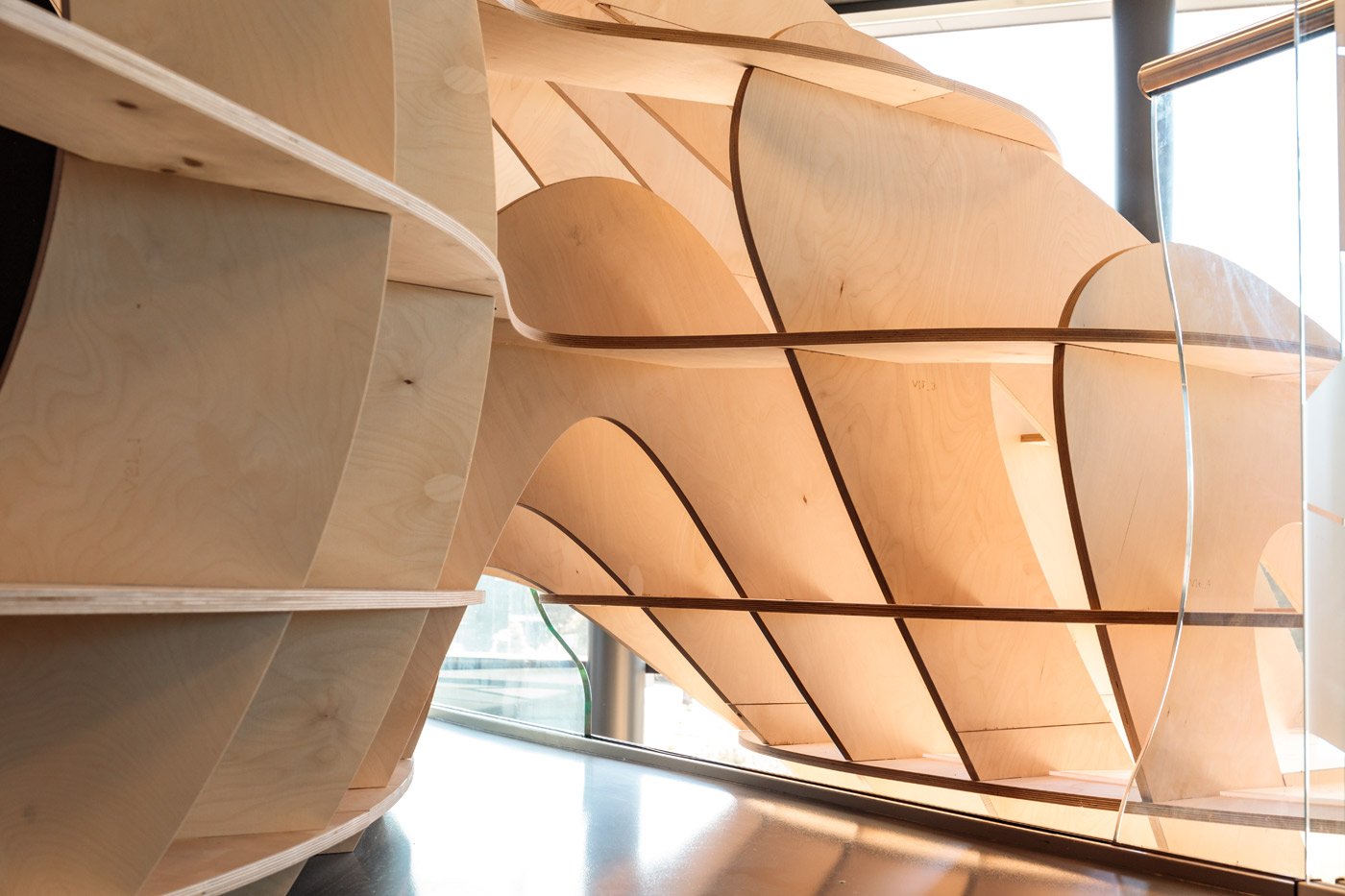 It became a 100% clash-free design that, in combination with the chosen digital production technology, ensured particularly efficient material use and a high building speed. The chosen software ensured that the traditional development phase by the interior builder was not necessary, which resulted in major time savings in the process from design to construction.