Placement of fixed furniture in residential care centre Kroondomein Ermelo
In addition to the architecture, IAA Architecten has also, in an integrated process with the users of Zorggroep Noordwest-Veluwe, designed the interior of the Kroondomein residential care centre. Last Friday we were able to take a look at how Harmeling Interiors was installing the fixed furniture in the living room. The semicircular moss wall that will function as a 'room divider' is particularly striking. Other parts were the kitchen arrangement with cooking island, TV cabinet and sofa. All in all, it will be a beautiful living room for elderly people in need of care.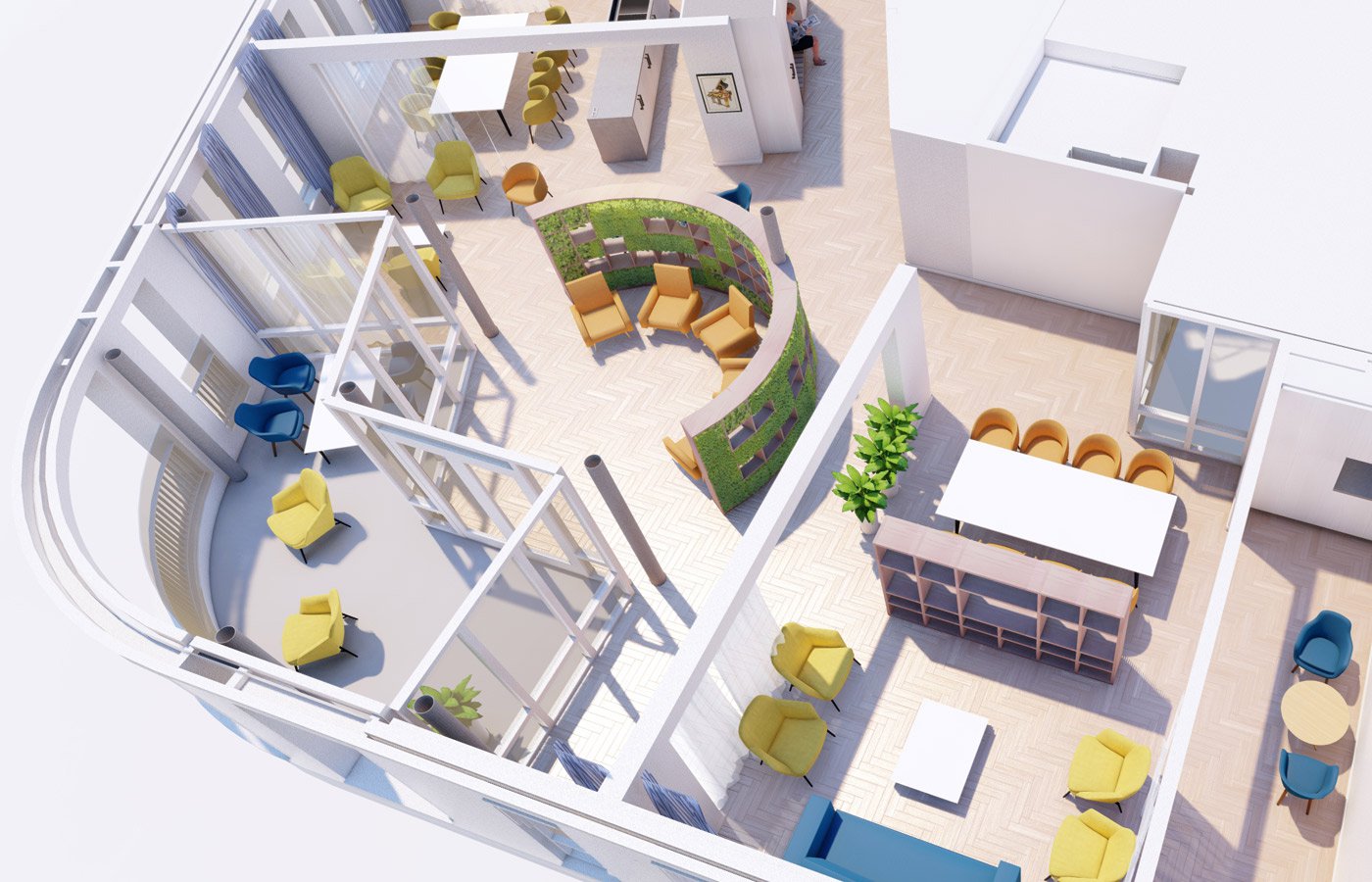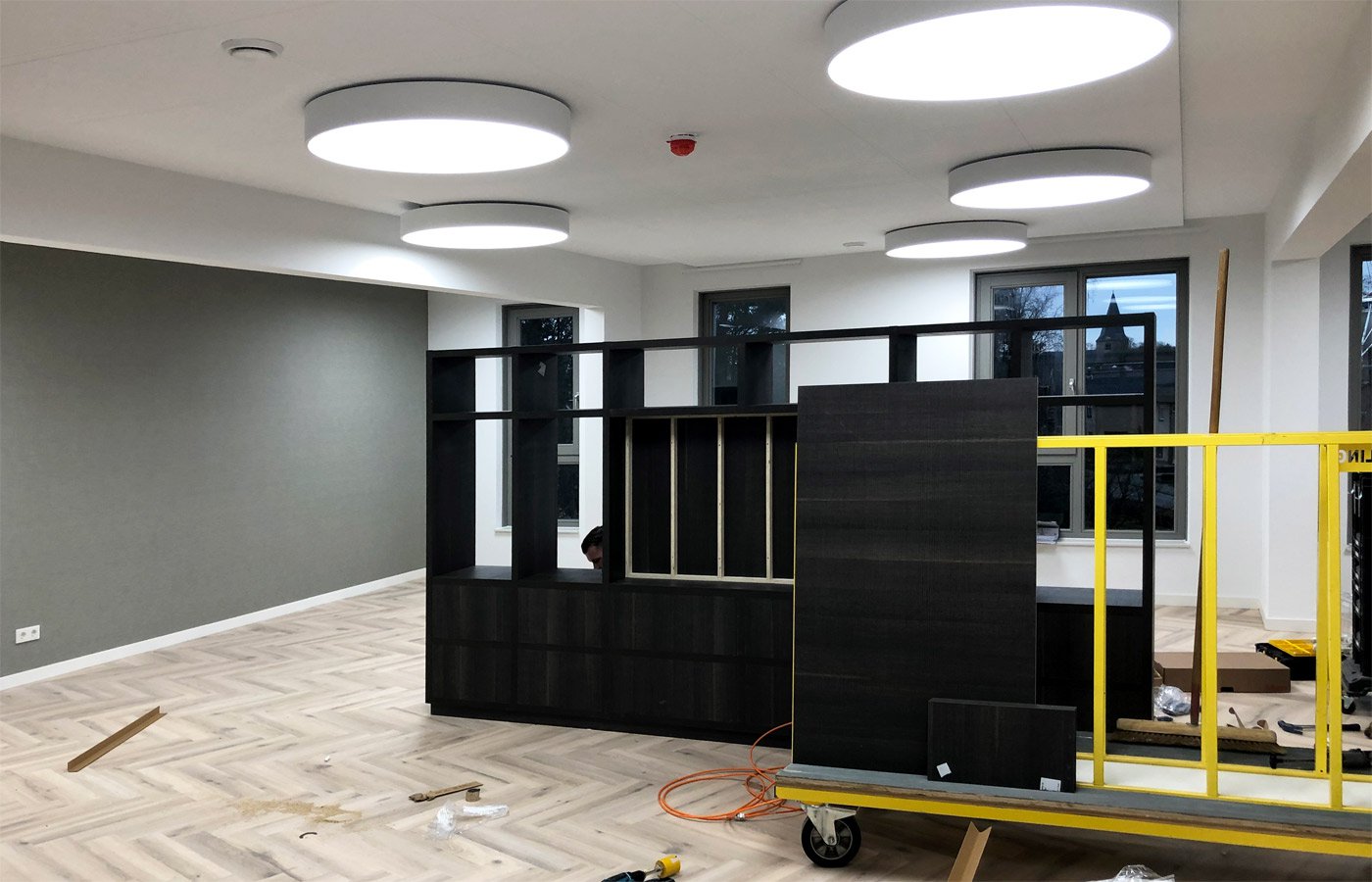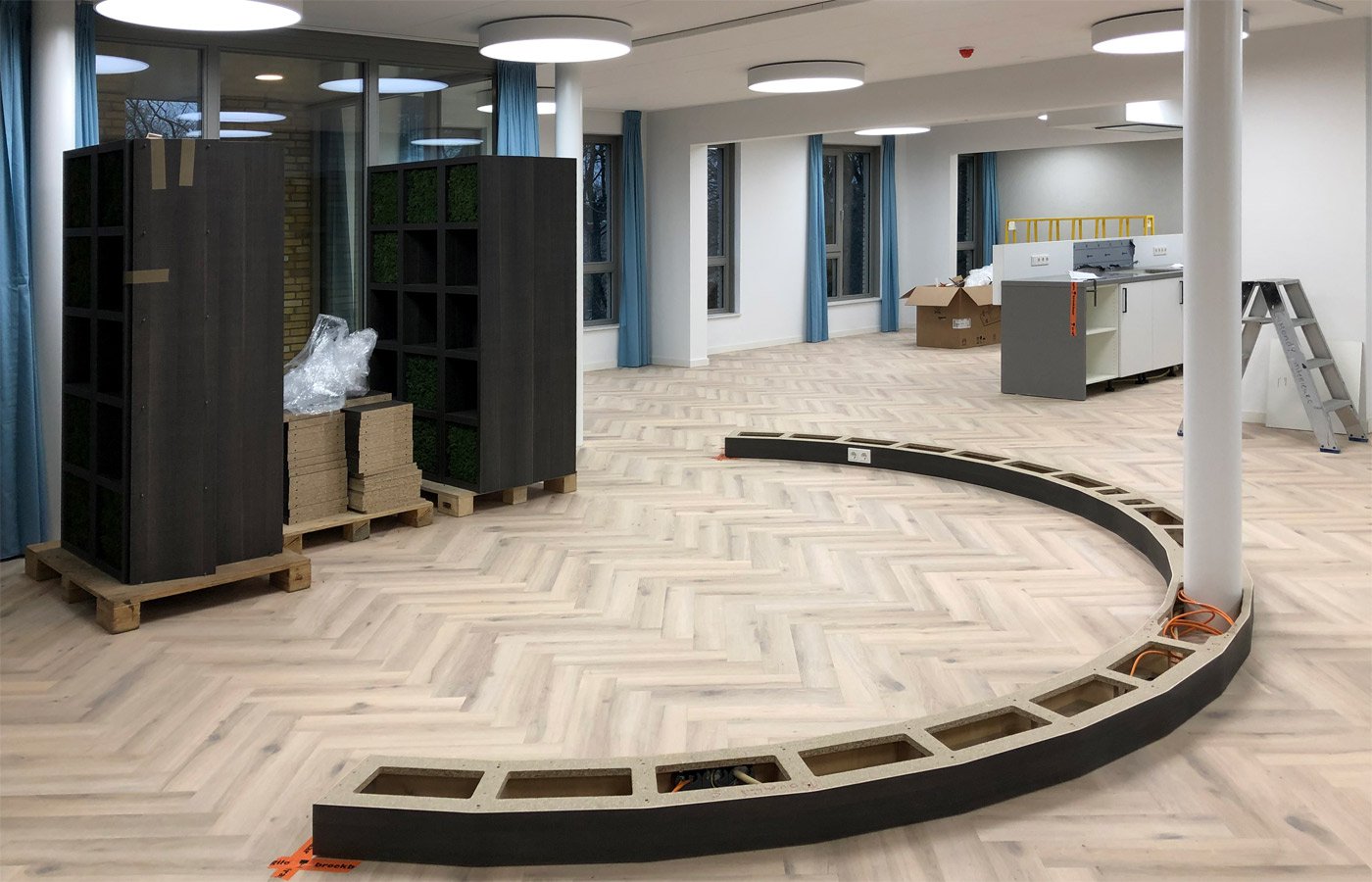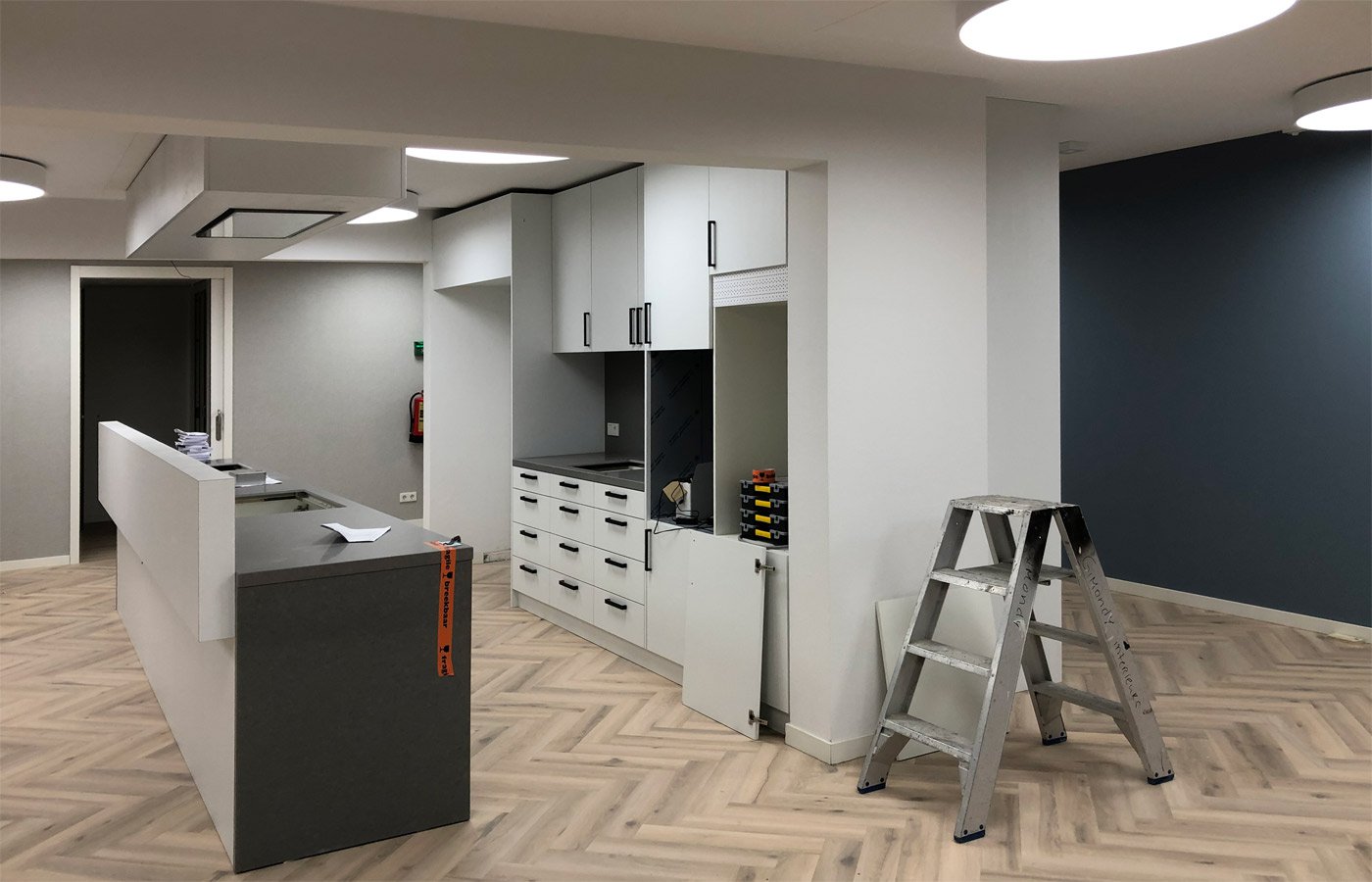 KROONDOMEIN IN ORANJEPARK
The building at the Sparrenlaan consists of 20 apartments, 40 nursing home spaces + storage rooms, parking spaces and a health care centre and is the first new construction in the Oranjepark district.