Relocation after 116 years due to lack of space
A New Construction for Rabobank
According to the Raiffeisen principles, Rabobank Enschede-Haaksbergen was the first bank in the Netherlands in 1896. From a small credit cooperative at the Raiffeisenstraat in Lonneker (now Enschede) Raiffeisen Bank, together with the Boerenleenbank, grew into what is now the Rabobank. In 2008, the Enschede-Haaksbergen office decided to have a new office built to move to due to lack of space. They chose a location at the Zuiderval, a wide avenue that has formed the southern entrance into Enschede since 1998 and which runs into the city centre from the A35. Given the economic conditions of that time, the task was to design a modern landmark building with a no-nonsense appearance and room for 200 people plus ample parking space.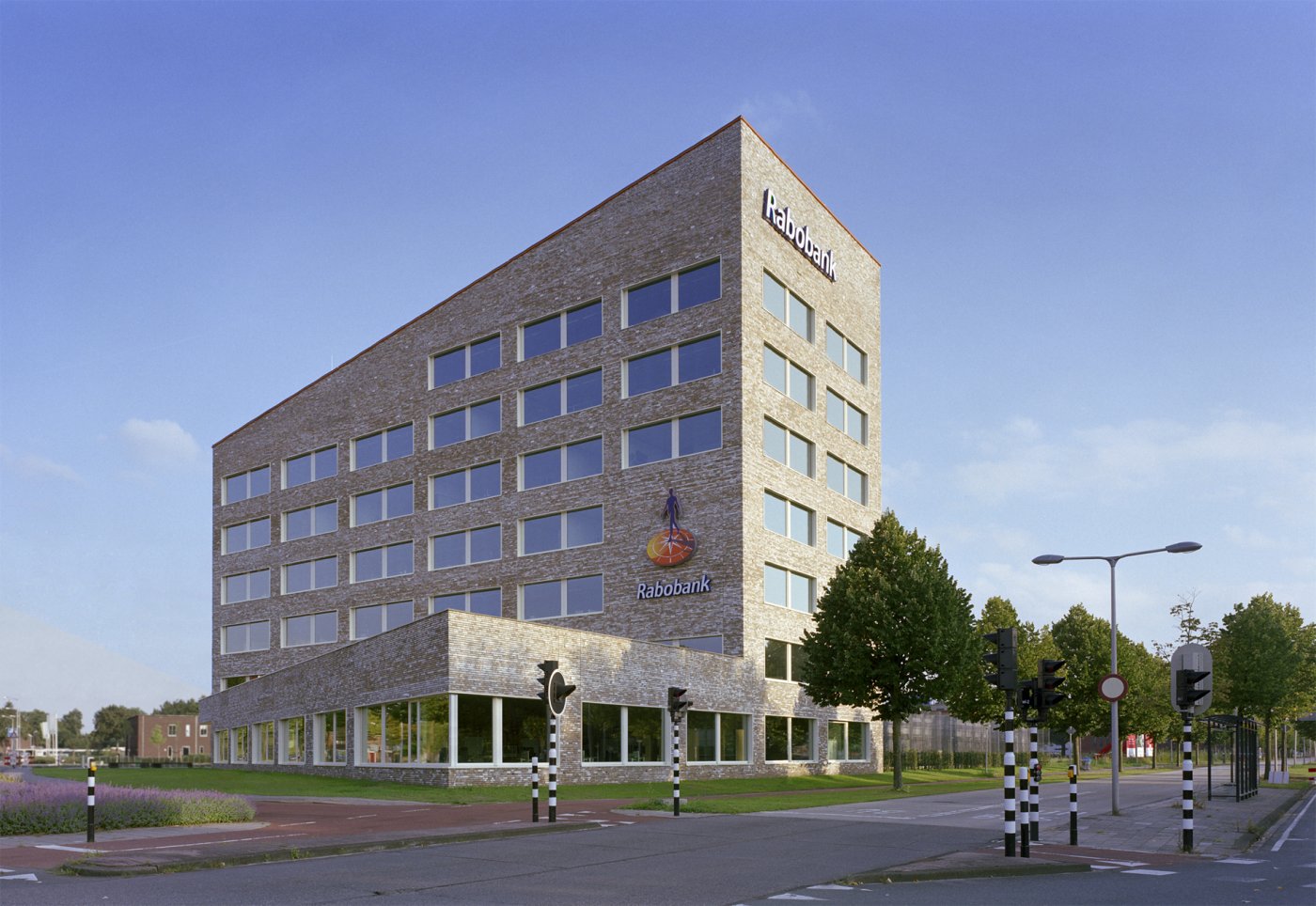 NEW OFFICE IN PRIME LOCATION
After a number of bankruptcies in the textile industry of Twente, the 40-hectare area around the former railway line of Enschede-Ahaus lay derelict for years. In 2001, a large-scale redevelopment under the name of Zuiderval was embarked upon in order to offer space for working, living and numerous amenities in six prominent subareas.
The new Rabobank is situated on the corner of the Zuiderval and the Varviksingel in subarea 'the Eeftink', with the main volume transverse to the Zuiderval, just like the other office buildings in the strip between the Varviksingel and the Wethouder Beverstraat. The building is already identifiable from a distance because of its design, and consists of three parts: the ground floor is for the public functions and is surmounted by a low beveled office tower. A parking garage for about 120 cars is situated next to this.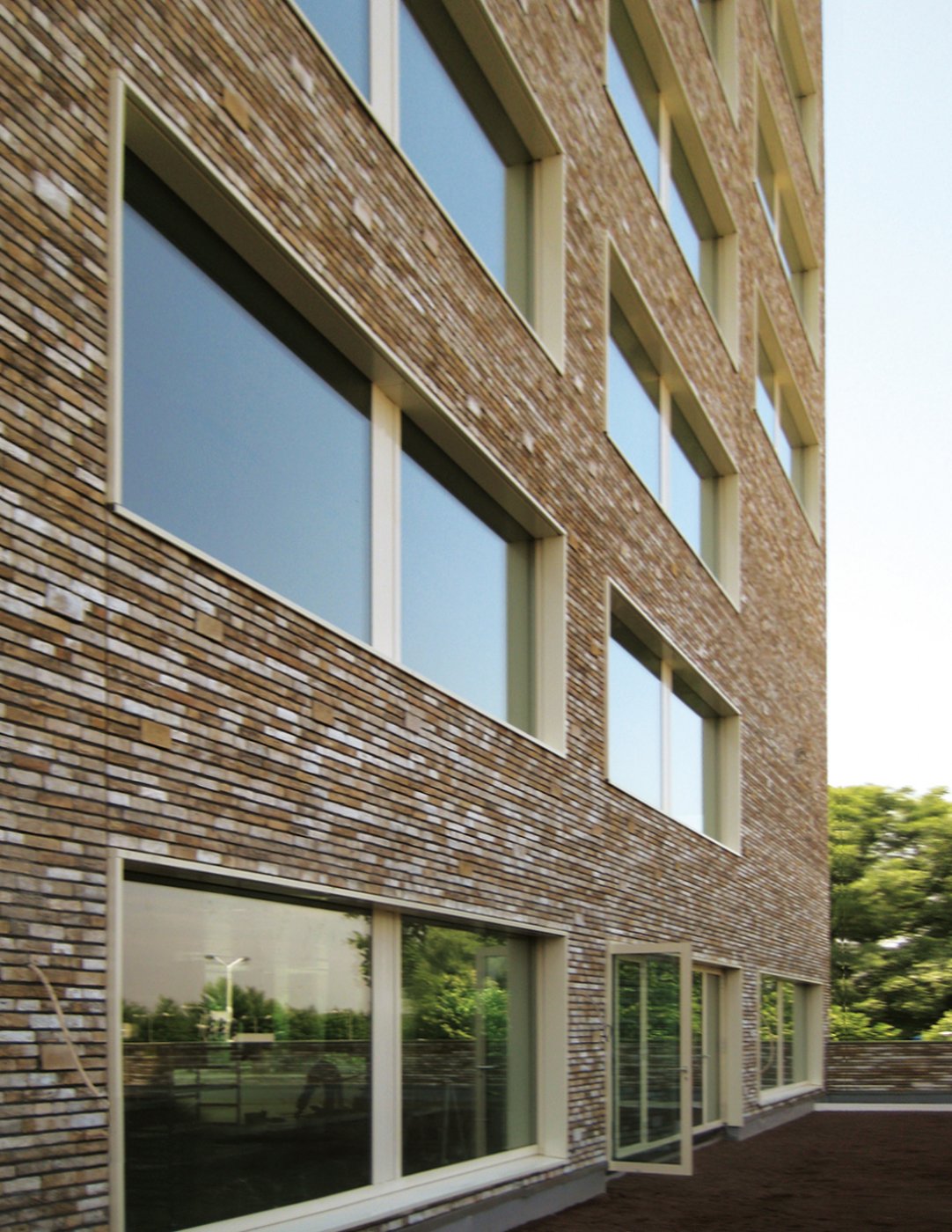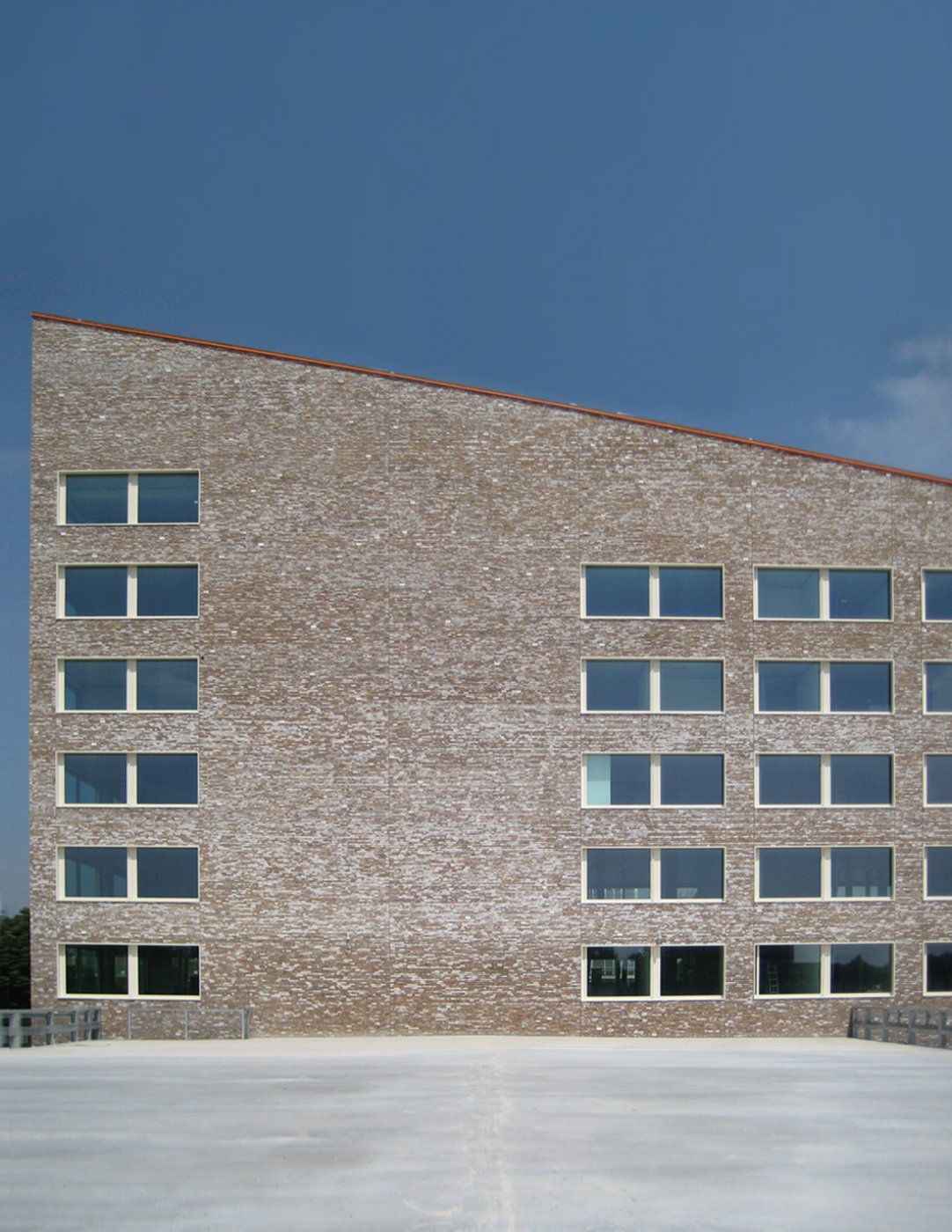 Sustainable and accessible
In order to create a sustainable building that looks approachable to the customers and has space for a billboard at the front facade, we decided to use lots of glass in the north and west facade, create a virtually closed east facade and use as little glass as possible in the south facade. An optimal environmental concept connected to district heating, with an intelligent (= very efficient) lighting system, solar panels on the roof and triple glazing, ensures that the building falls into the GreenCalc category B of sustainability.