The revitalisation of a transfer terminal
Central Station
Hengelo Station is situated on an important junction: several railways meet here and provide direct train connections with cities in Overijssel, the densely populated Randstad and Germany. At the beginning of the 21st century, the station proved unable to meet the demands of its time due to the growing number of passengers and it also hampered the desired relationship between the North of Hengelo and the 50 ha redevelopment area Hart van Zuid (heart of the south). Because of this, ProRail and NS decided to give the station and its direct surroundings a facelift, in collaboration with the municipality of Hengelo. IAA Architects was commissioned to restore and refurnish the station hall, improve the pedestrian tunnel, the stairs and the elevator and design a new entrance for the south side of the station.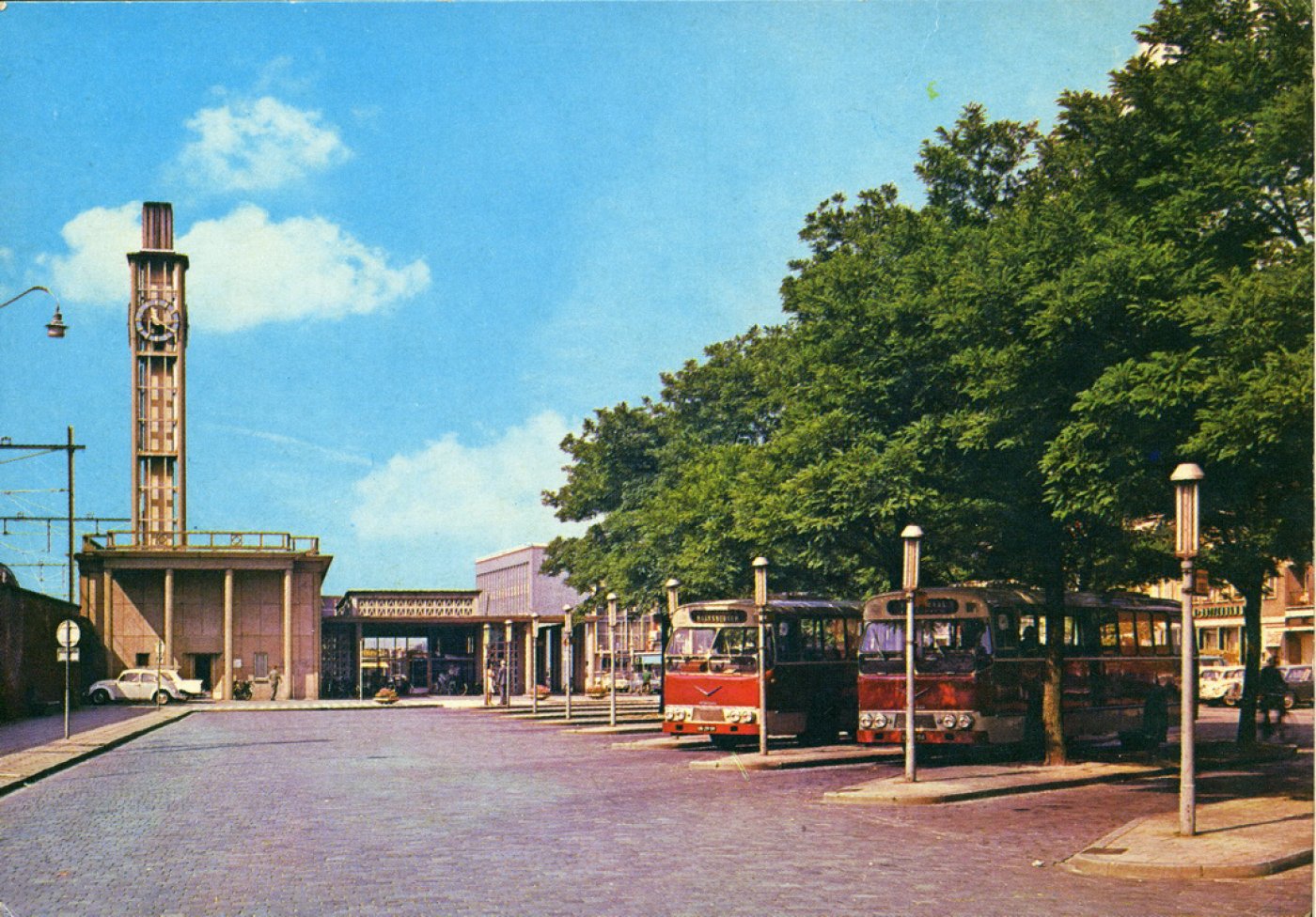 MONUMENTAL STATION REQUIRES SKILL
The preconditions for the requested quality improvement were difficult: around the 1990s the station was converted for the first time. One of the existing passenger tunnels was then extended to the south end of the station which resulted in a narrow and uncomfortable route to reach the platforms. In addition, the station building from 1951 by architect Schelling had become a municipal monument by then and the platform overhang from 1899 by Van Heukelom had obtained the status of a national monument.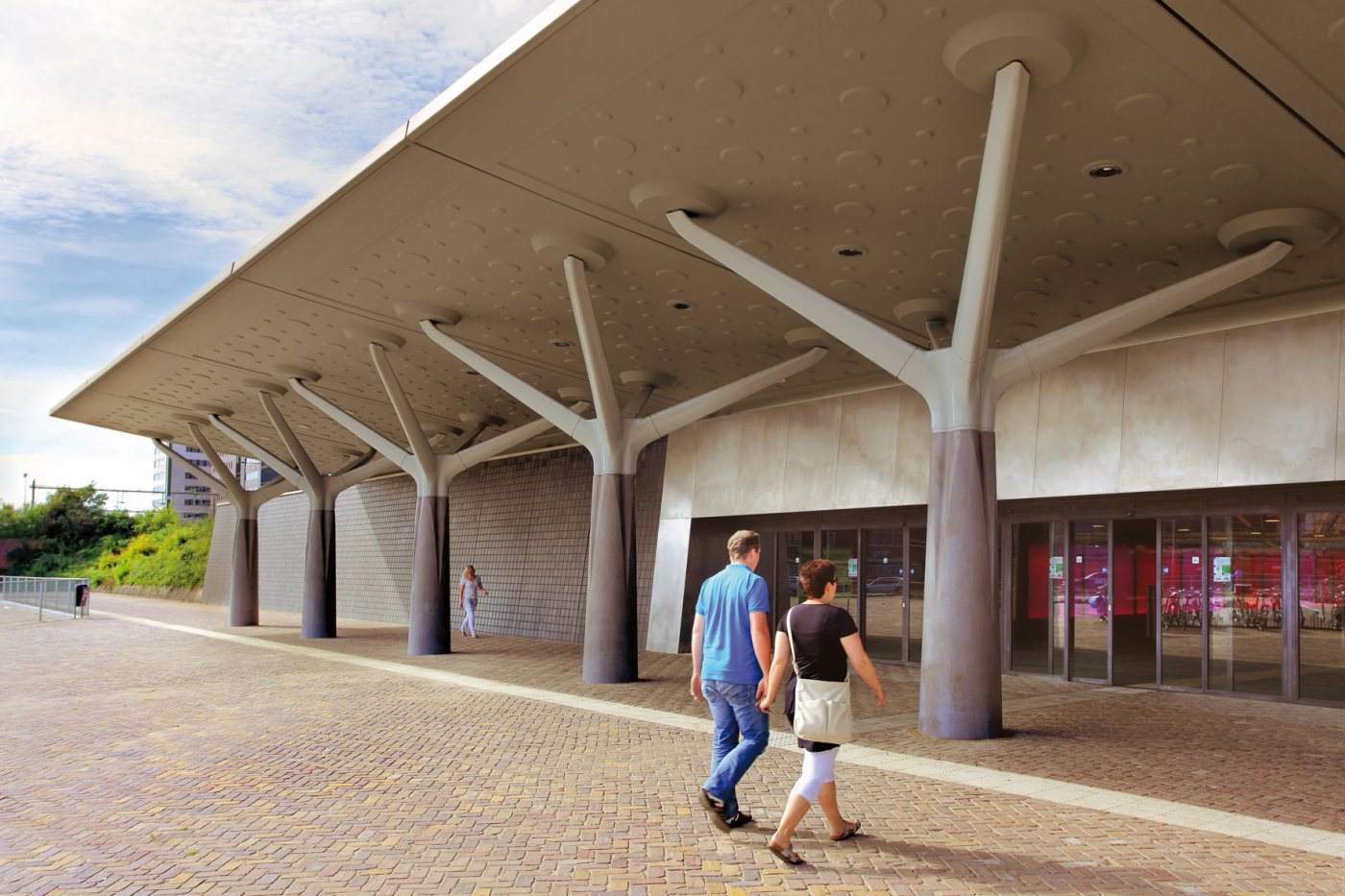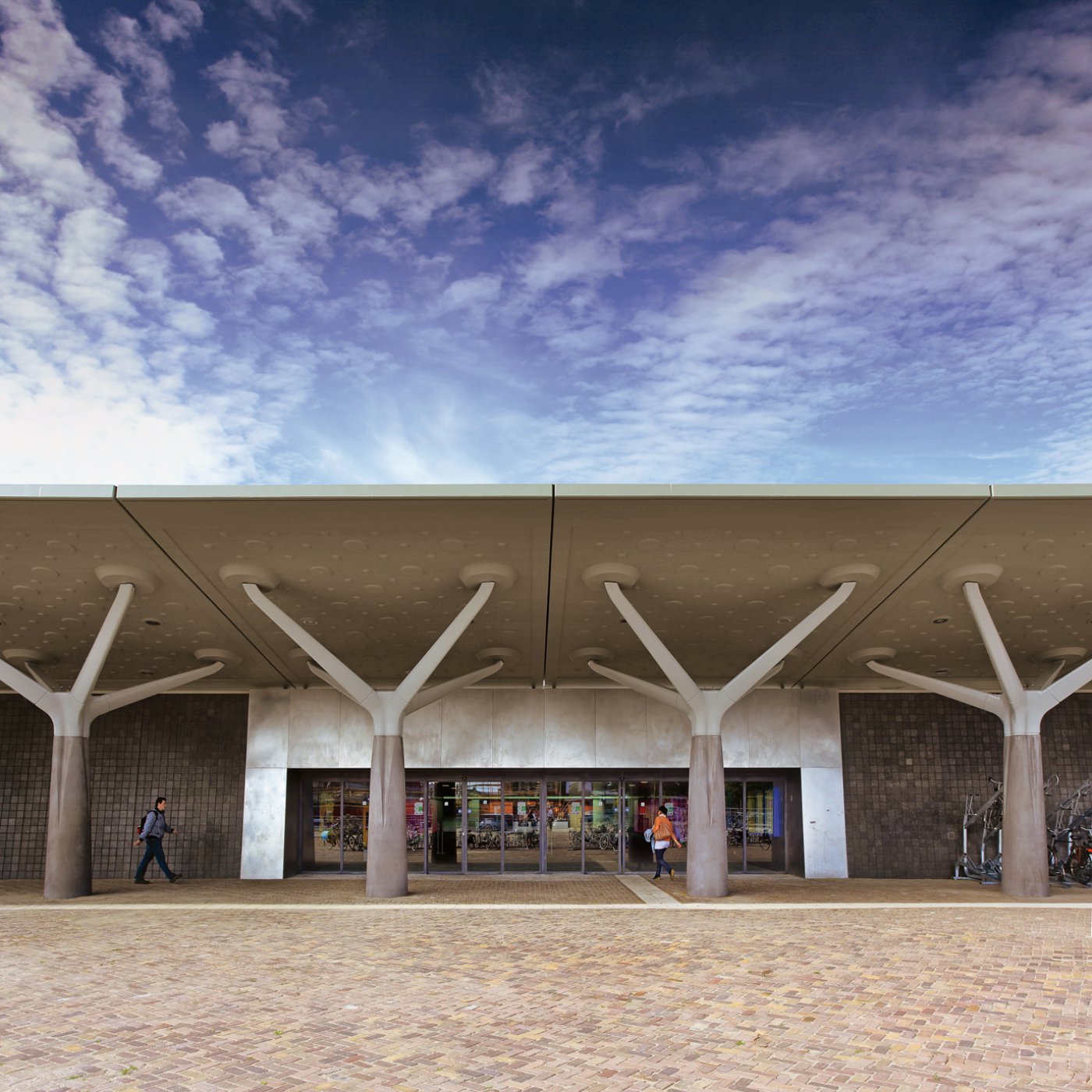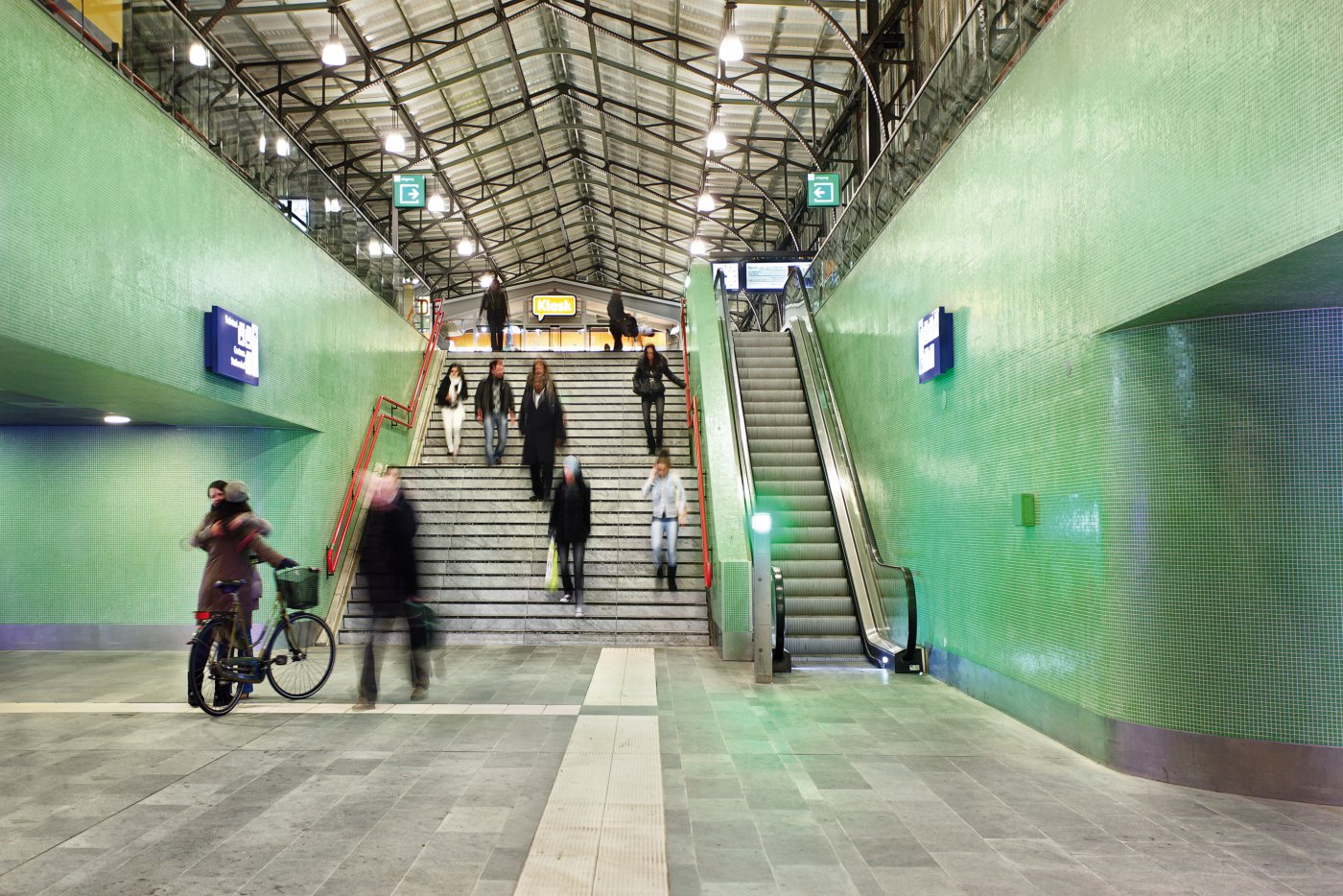 New entrance with wide pedestrian tunnel
To improve the connection between the north and south side of the station, a new entrance with an overhang has been designed for the south side, giving access to a 12 metre wide tunnel. At the level of the platforms, a large mezzanine connects the new tunnel with the two existing northern pedestrian tunnels. On this mezzanine, an escalator, two wide stairs and a passenger lift are situated, all leading to the platforms. The station hall has been restored, facades on the north side have been adapted and existing shops have been given a better location. Finally, the platform overhang has been painted and the platform itself newly tiled.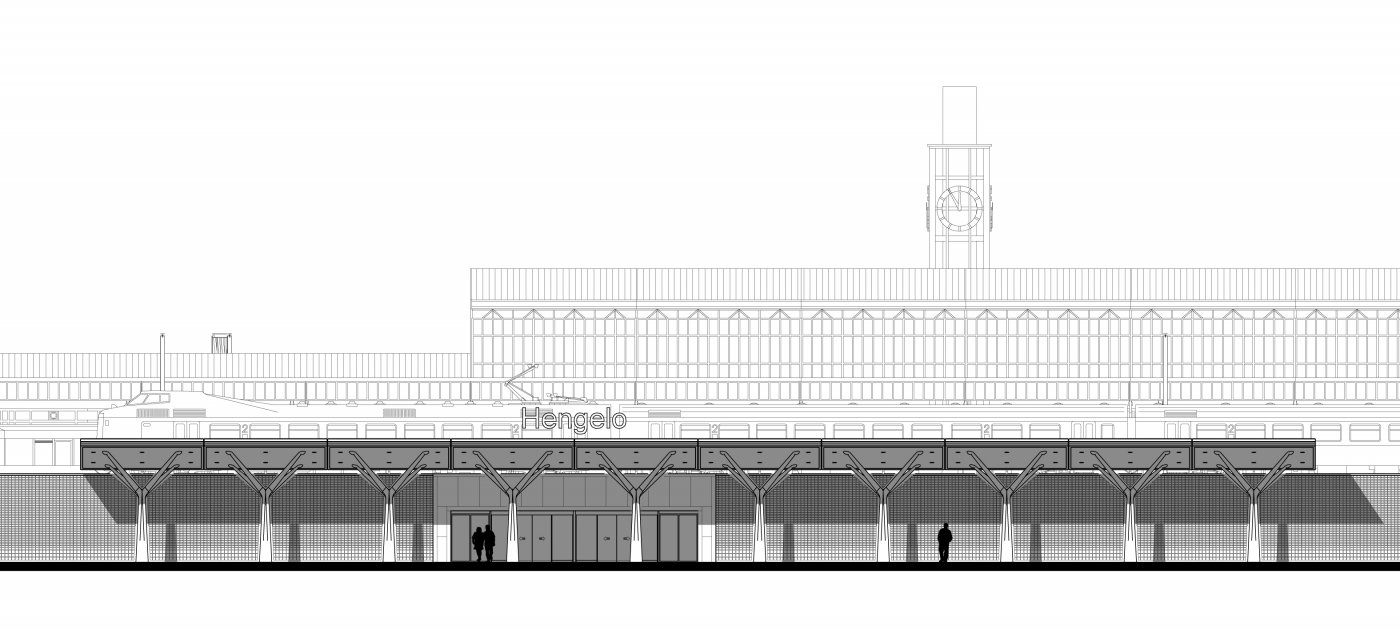 Casting gives great freedom in design
The overhang consists of ten concrete roof elements of 9.20 metres long and 6 metres wide, constructed on site. Each element is supported by four cast iron arms and a prefabricated concrete column shaped like a cloverleaf.