Eye-catcher for north side of Gouda Central Station
Overhang Train Station
Since the construction of the town hall and a cinema complex on the north side of Station Gouda, the number of visitors significantly increased on that side of the station, making this entrance more important than the south entrance. To emphasise the new nature of the north entrance, NS-stations commissioned the design of an eye-catching overhang. This passage overhang now provides access to the north side of the station and also shelters visitors to the town hall and the cinema from the rain. Due to the limited budget in combination with the unique mission, the client has asked for optimisation between design process and contracting.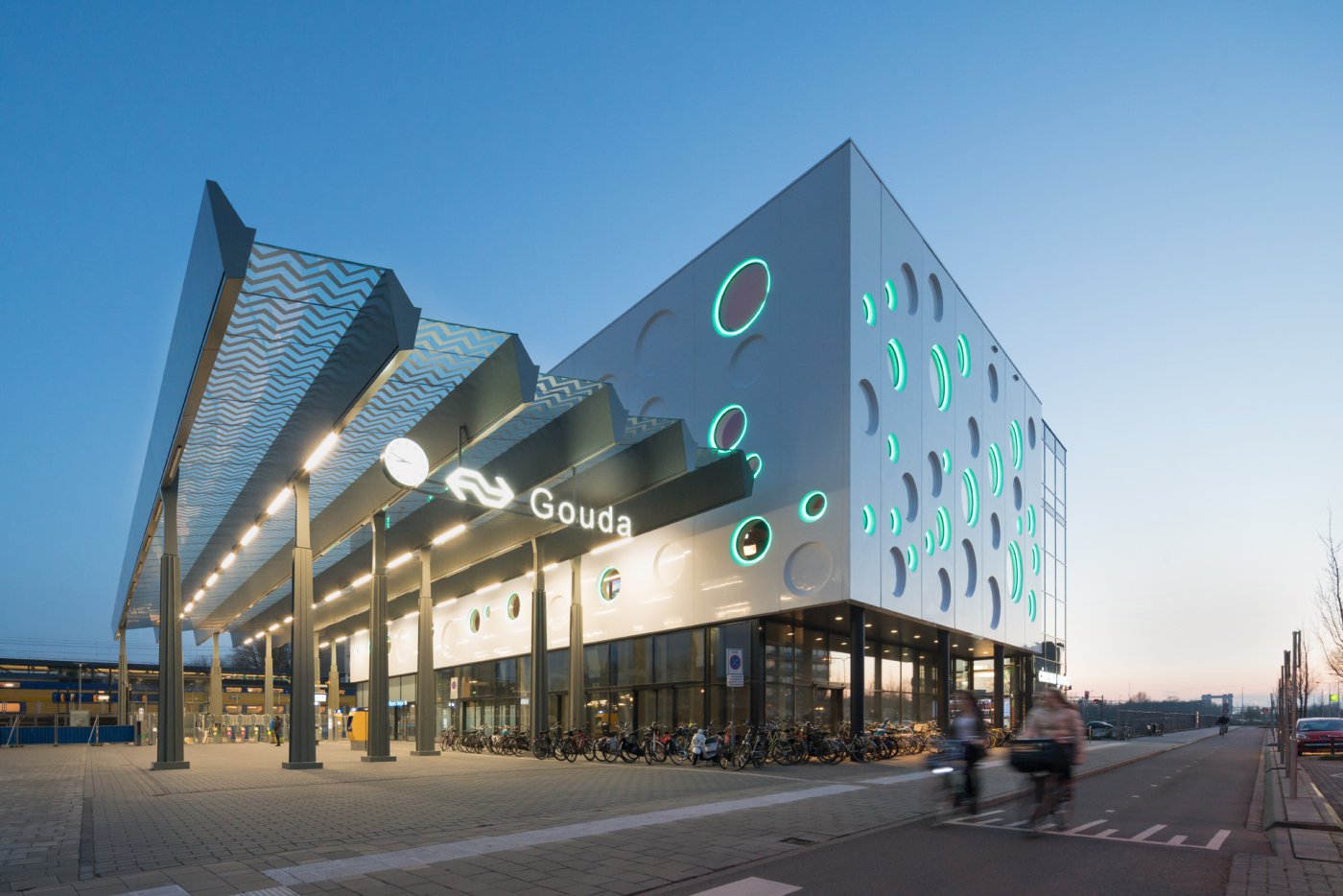 MONUMENTAL STATION OVERHANG VIA DESIGN, BUILD & MAINTAIN CONTRACT
Stations have a long tradition of large roofing in steel and glass, designed by architects with constructive knowledge, as in the times of the Beaux Arts. With the design of an impressive overhang, IAA Architects, in cooperation with Sander Architects has followed in this tradition. Twelve classically designed steel columns carry the transparent cover made of 50-metre-long steel beams covered with glass.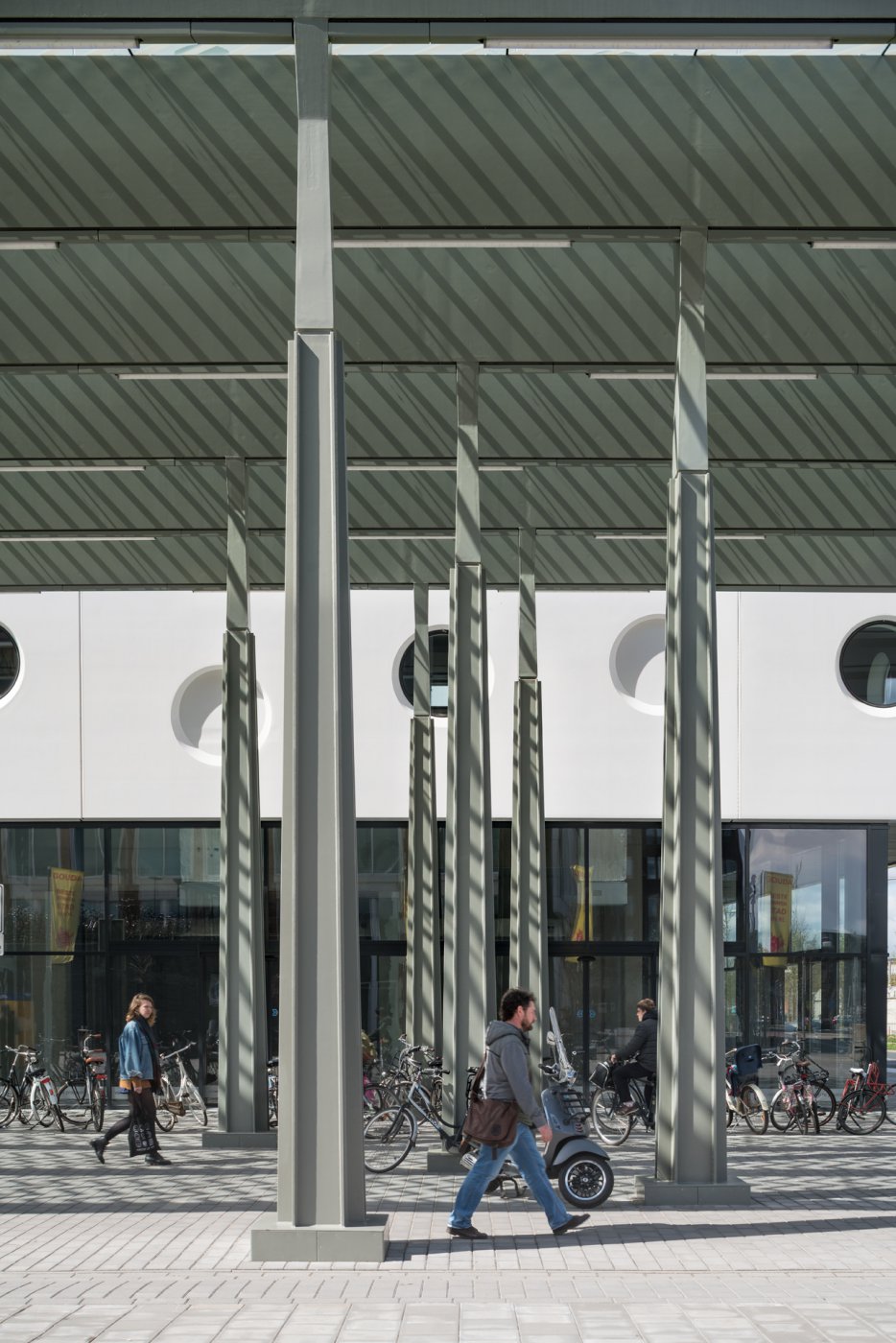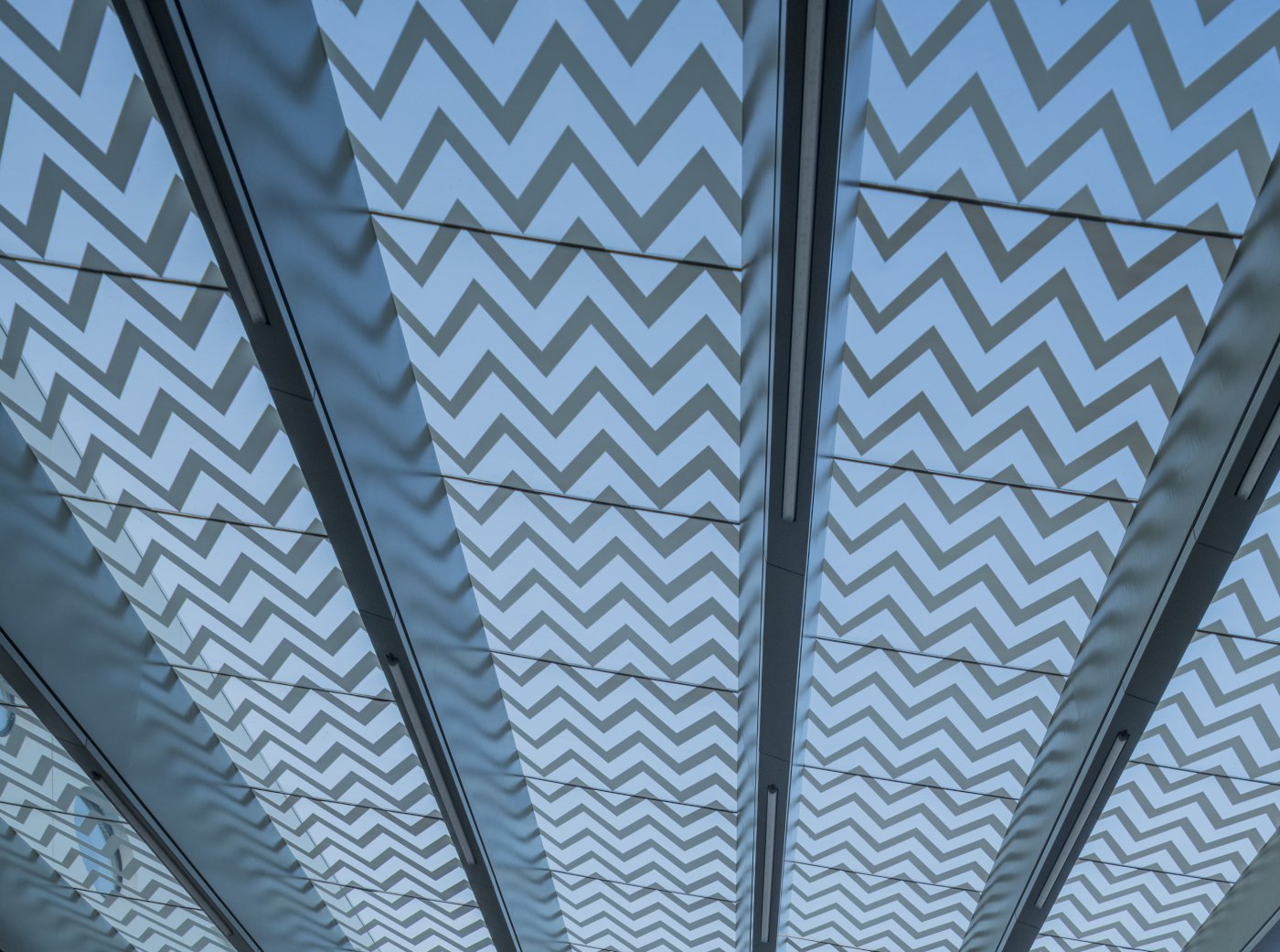 A shift in contractorship
To be able to stay within the limited budget, IAA Architects and Sander Architects proposed to tender out the work with a design, build & maintain contract. After a selection between two steel companies and two composite builders, the final choice fell on steel company Buiting from Almelo, who then took over the contractor role. By making use of the specific knowledge of the steel construction company, the design could be matched to the production method, resulting in a spectacular and economically viable structure.