Construction of Vechtdal Hospital in Hardenberg commenced
On Thursday 28 June, the first pile for the new Vechtdal Hospital went into the ground. Over the coming weeks, a total of 490 piles will be drilled for the foundation of the new medical centre. In addition to the start of the construction of the hospital, the development of the new health park was also confirmed. Henri Janssen, chairman of the Board of the Saxenburgh Group, and Peter Snijders, mayor of the Municipality of Hardenberg signed the development agreement.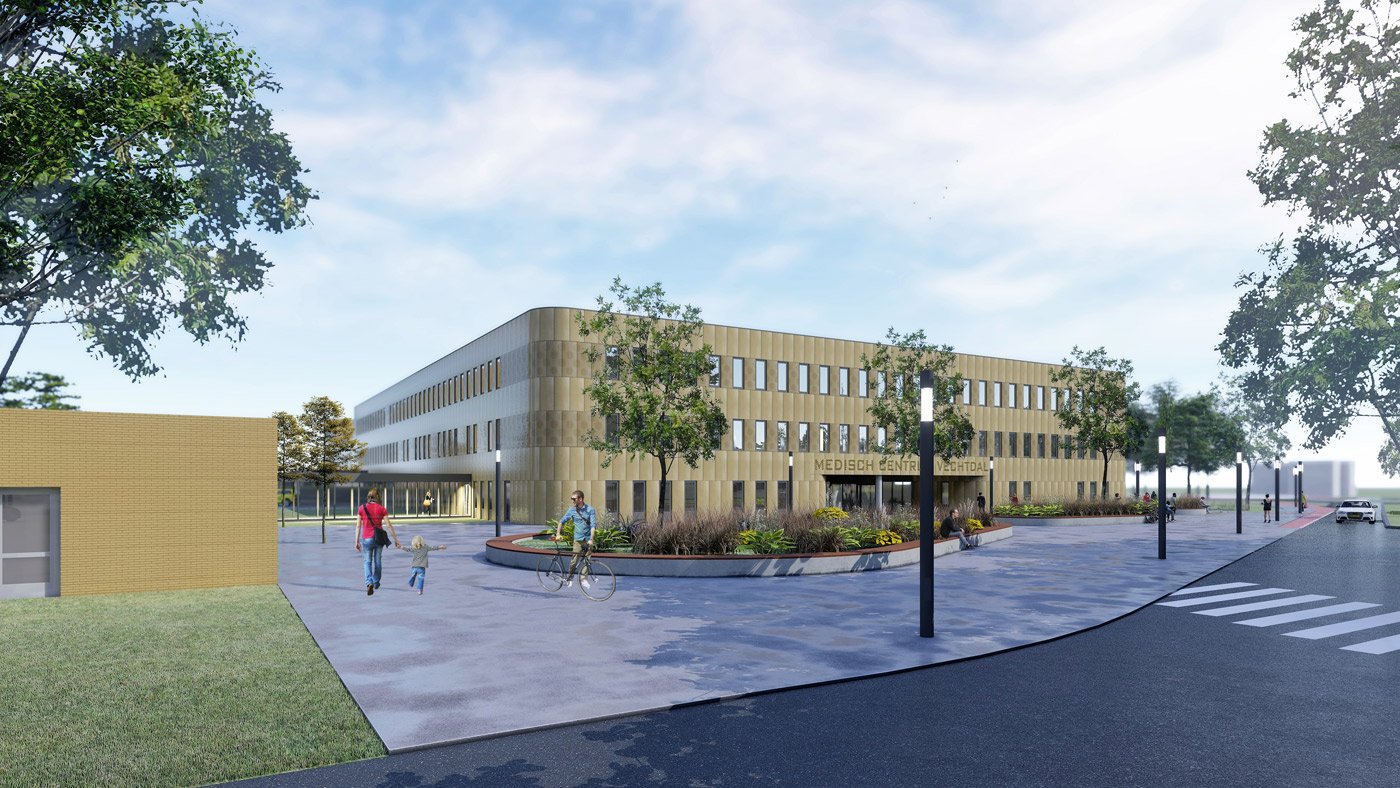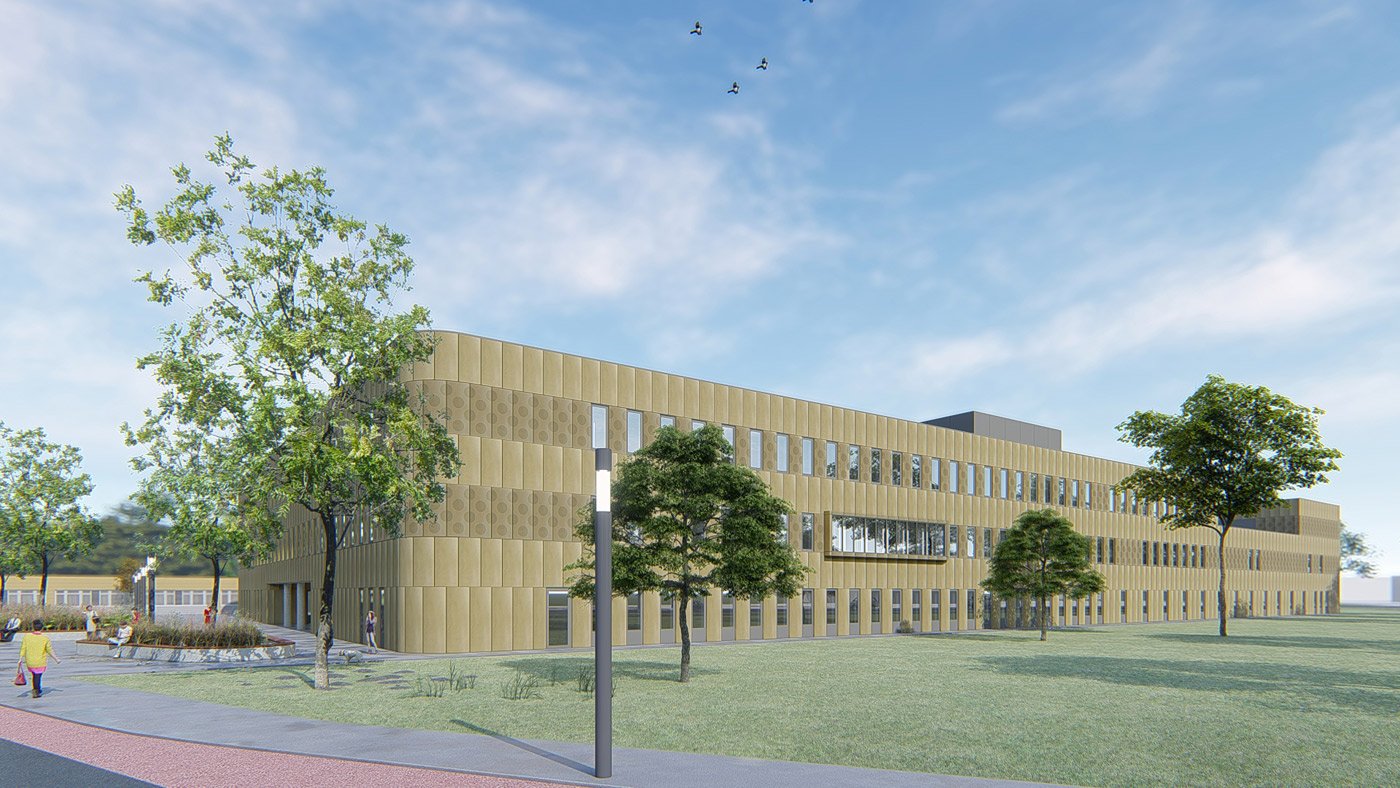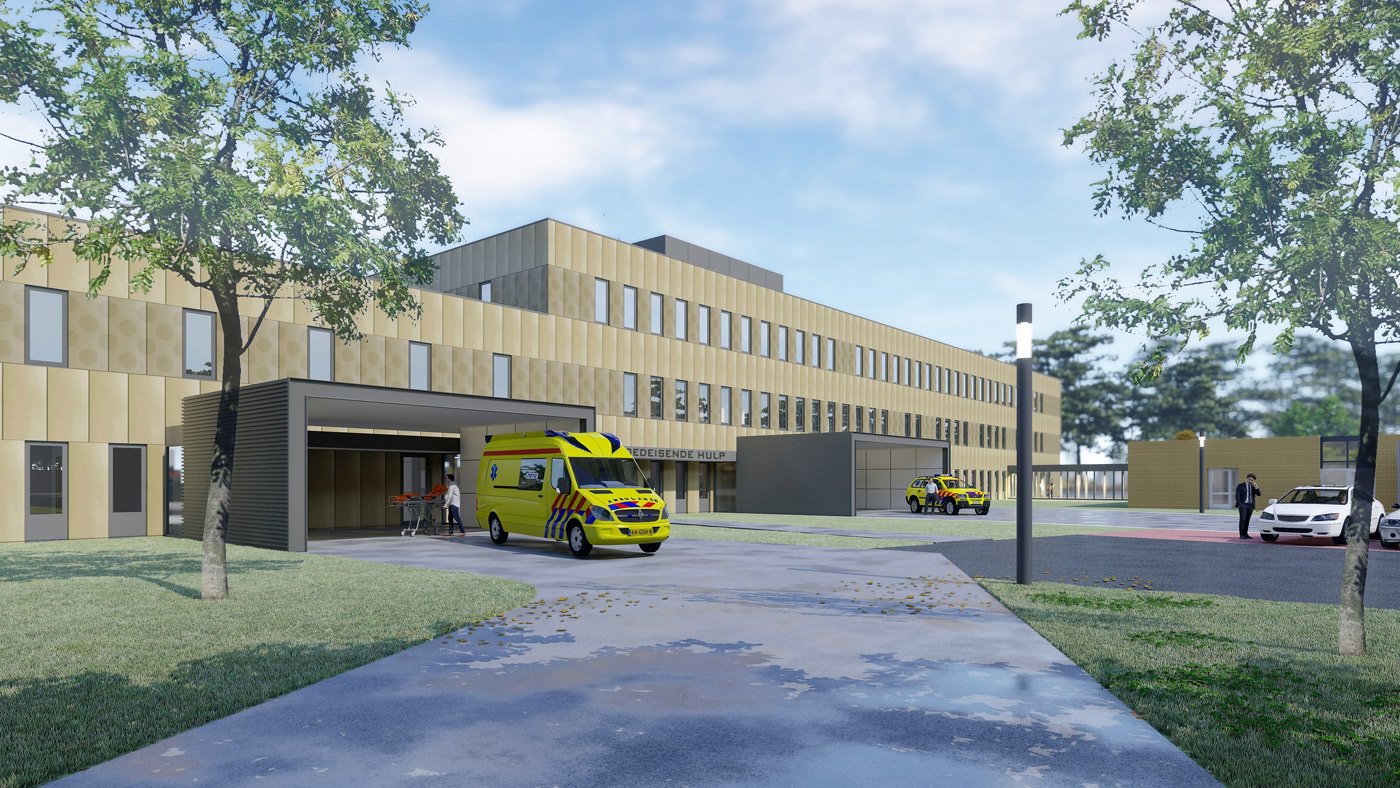 BRONZE-COLOURED ALUMINIUM FACADE CLADDING
There was a speech by director Refik Kaplan beforehand. Among other things, he spoke about the bronze-coloured aluminium facade cladding of the new medical centre. "This facade cladding gives the new hospital a friendly and accessible appearance. Because of the play of light, the facade cladding looks different each day, because a cloudy sky has a different effect than a clear blue sky. This provides a unique atmosphere to the new hospital and makes that the building is recognisable and distinctive within the region."