Compact design with efficient patient care
Saxenburgh Medical Centre
As a replacement for the outdated Röpcke-Zweers Hospital, an efficient and fully-fledged regional hospital has been built. The location was predetermined: the car park of the old hospital, meaning the building has a rectangular volume, consisting of two and three floors. In the new construction, all desired facilities and specialisations have been given a logical place. Four operating theatres, an IC department, emergency room, examination, consultation and treatment rooms, an obstetrics and maternity ward, a sleeping ward, a day treatment centre for long-stay patients, outpatients' clinic, pharmacy, GP and blood sampling clinic, scanning and X-ray rooms.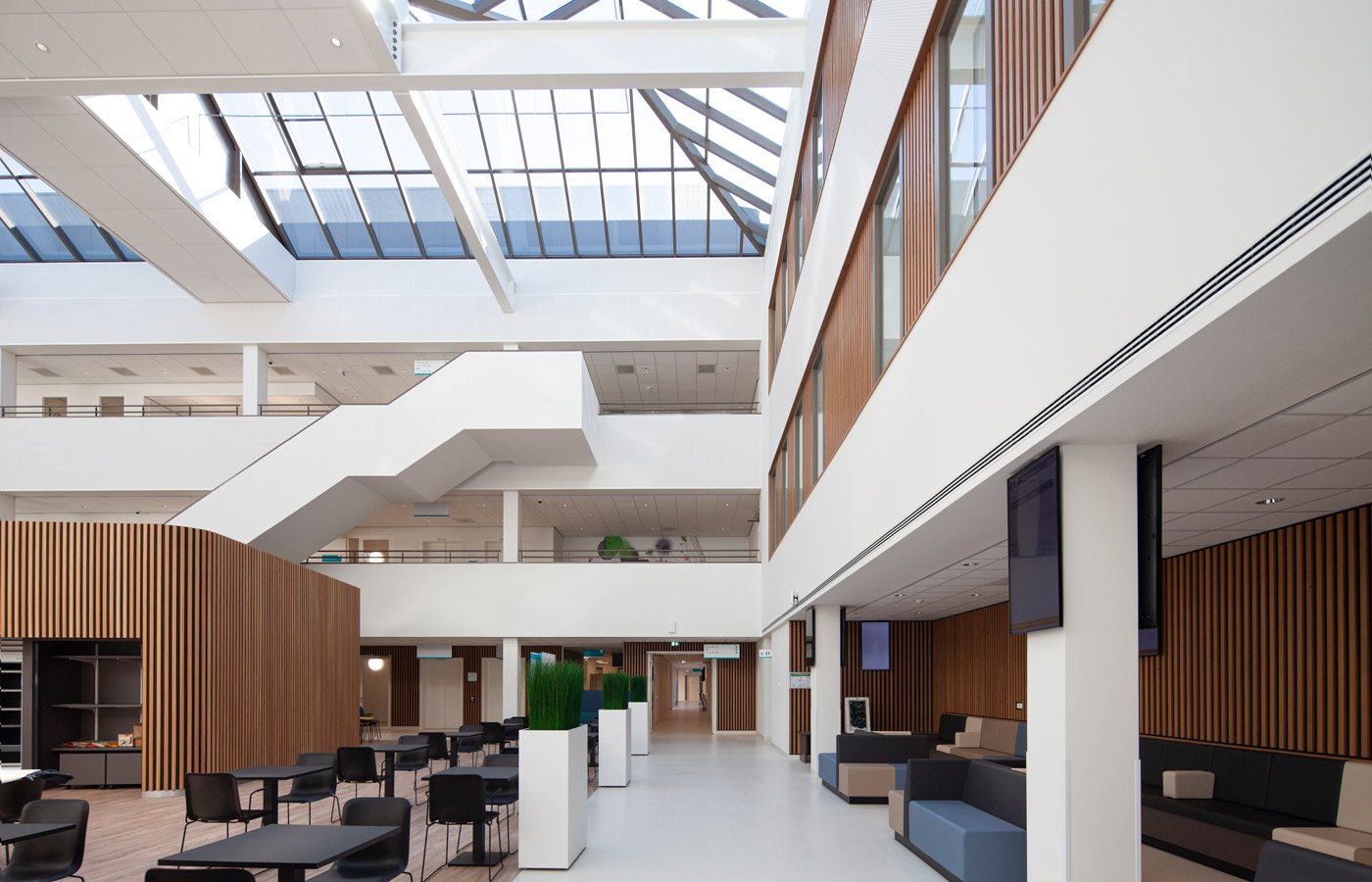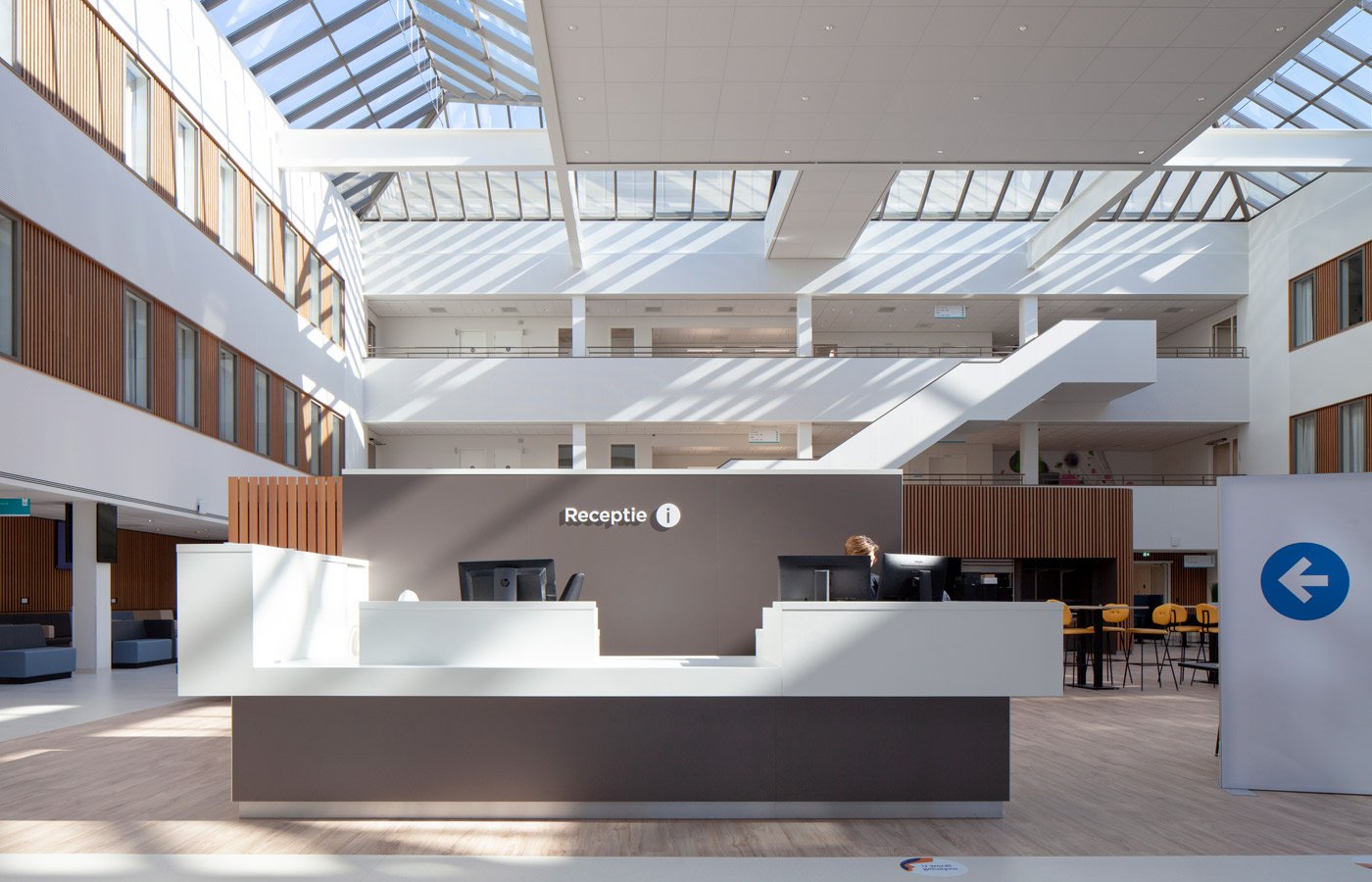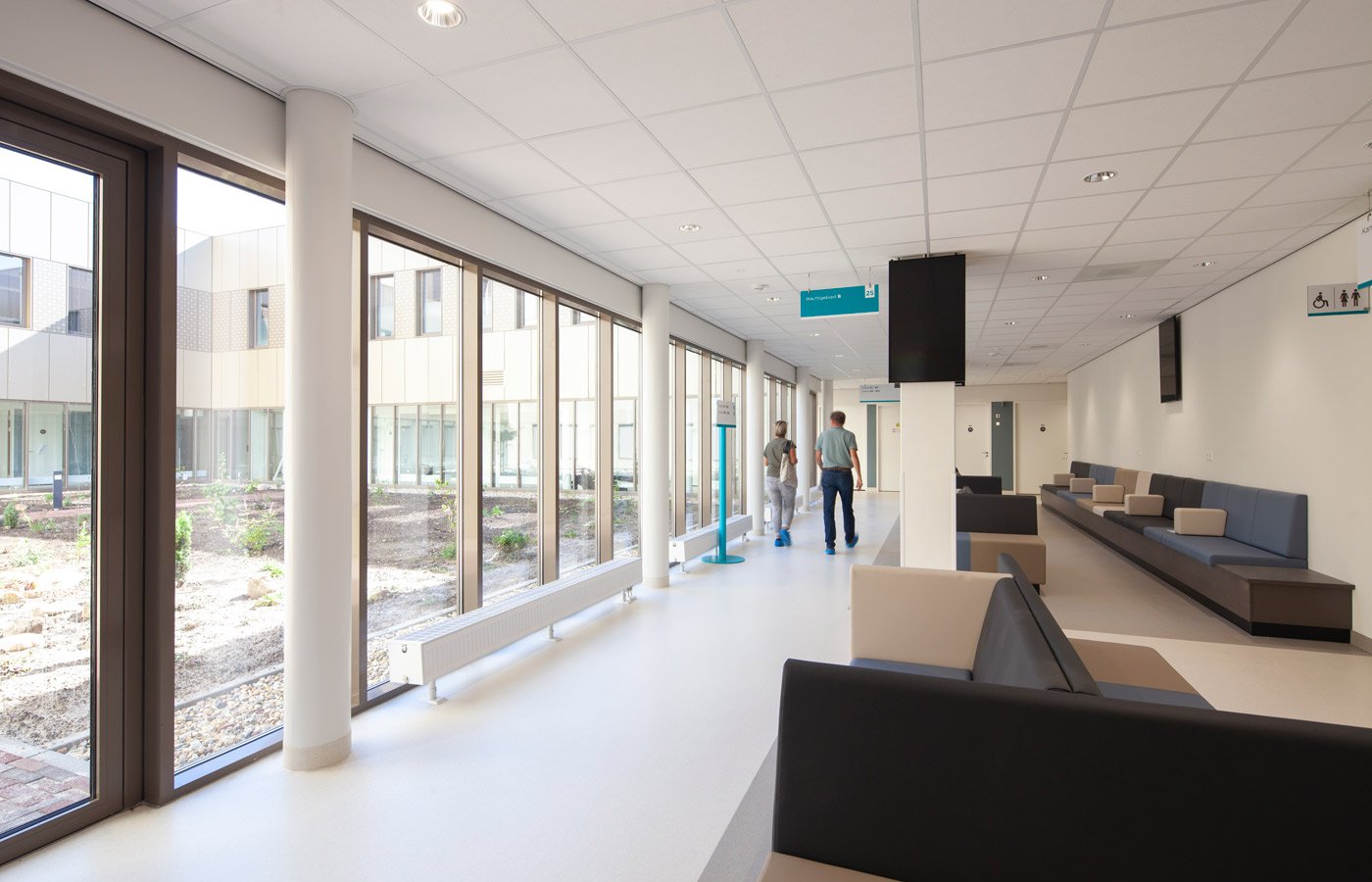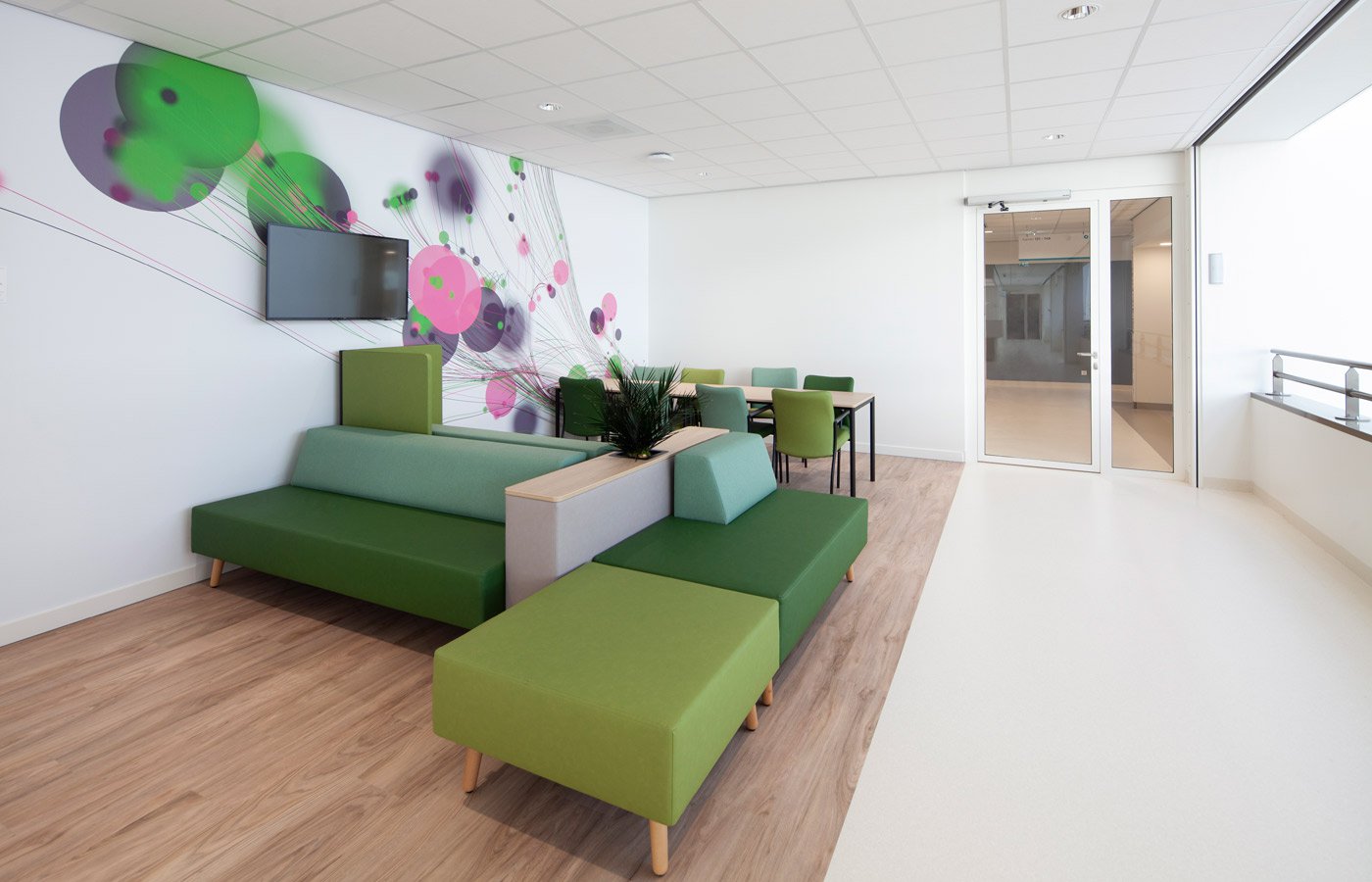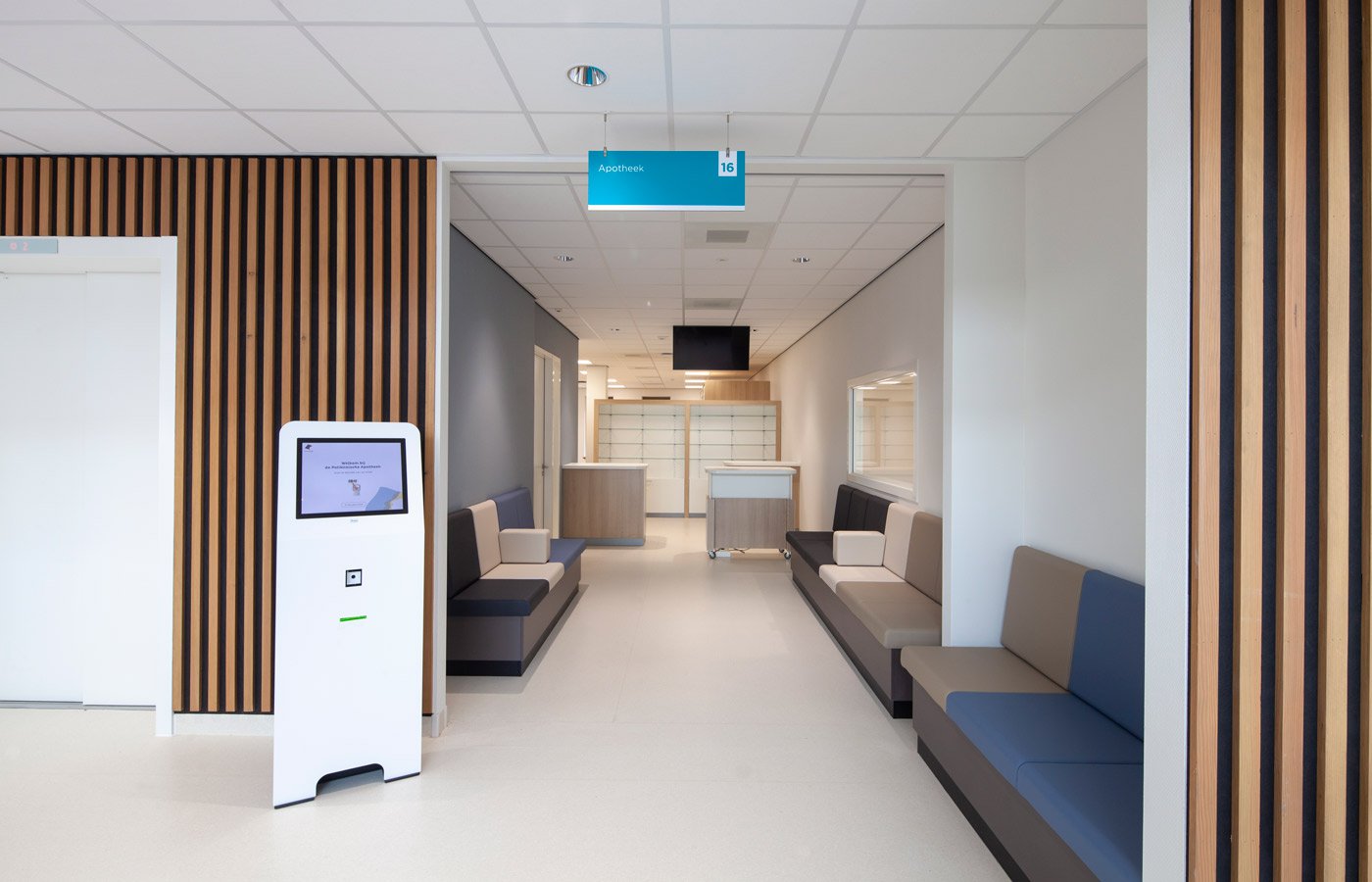 PATIENT-ORIENTED
In the patient-oriented hospital, a distinction is made between short-stay and long-stay departments. The building has a spatial structure that ensures that the walking lines and transport of people and provisions are as short as possible and that patient care can be organised effectively.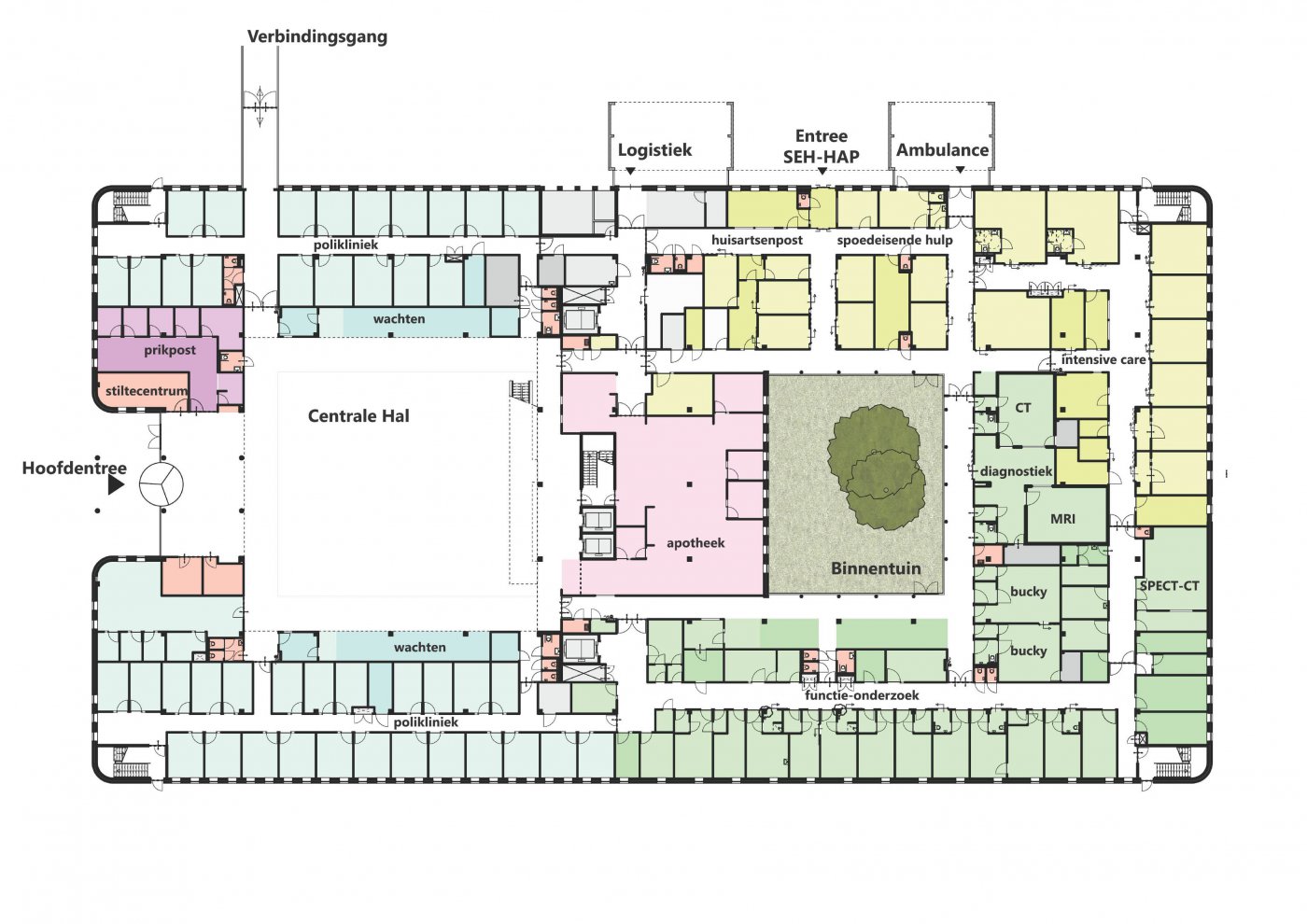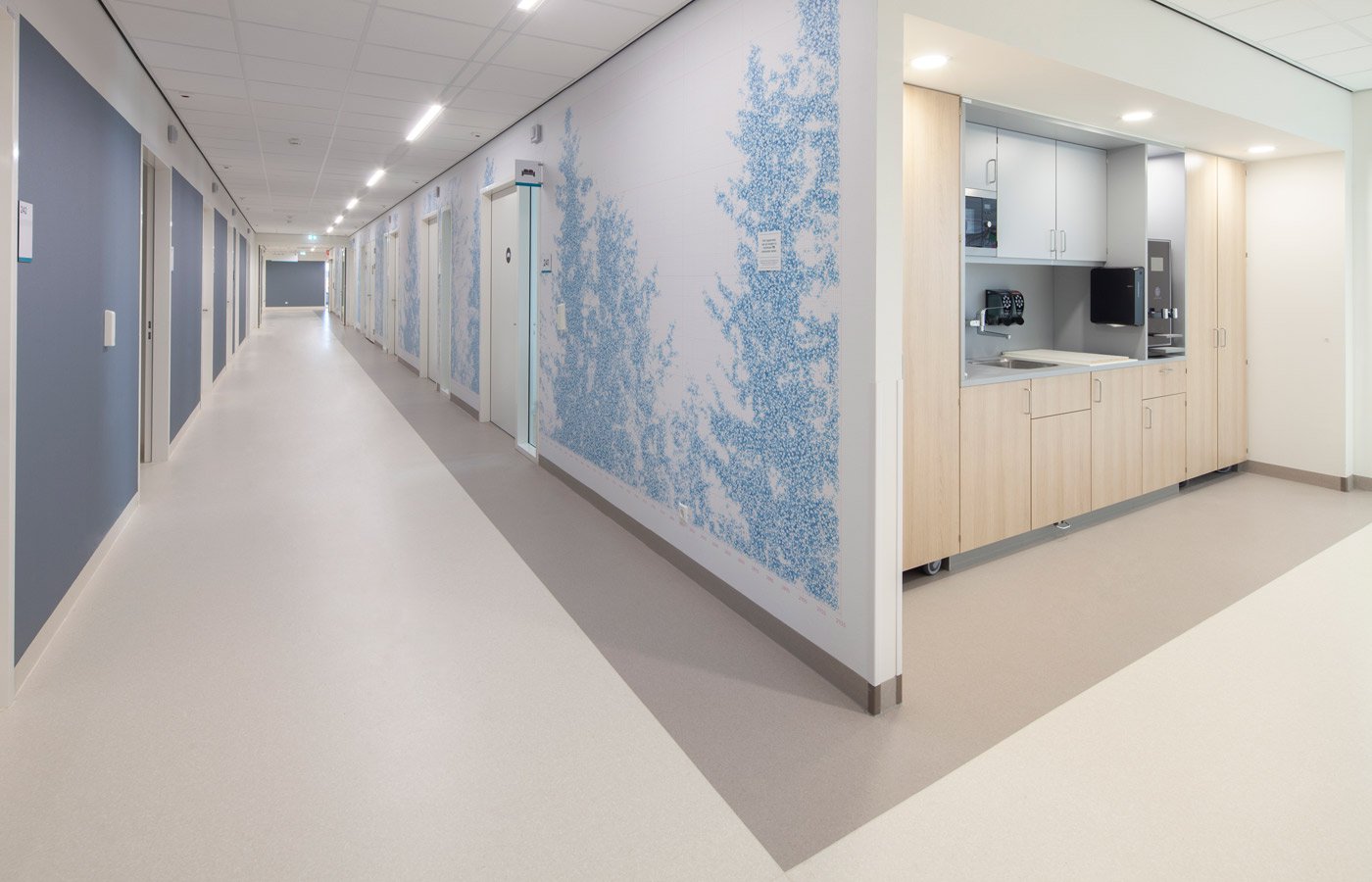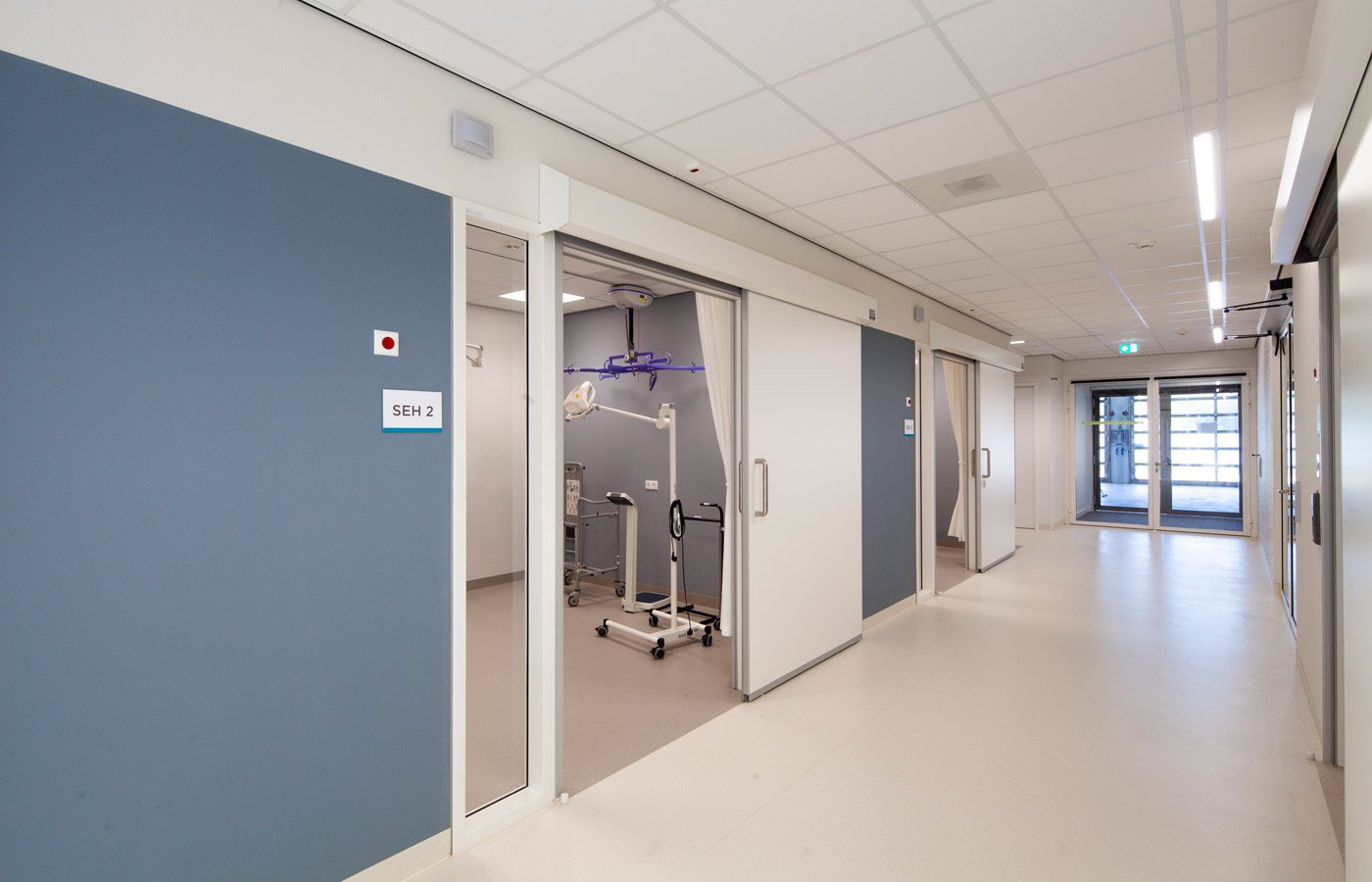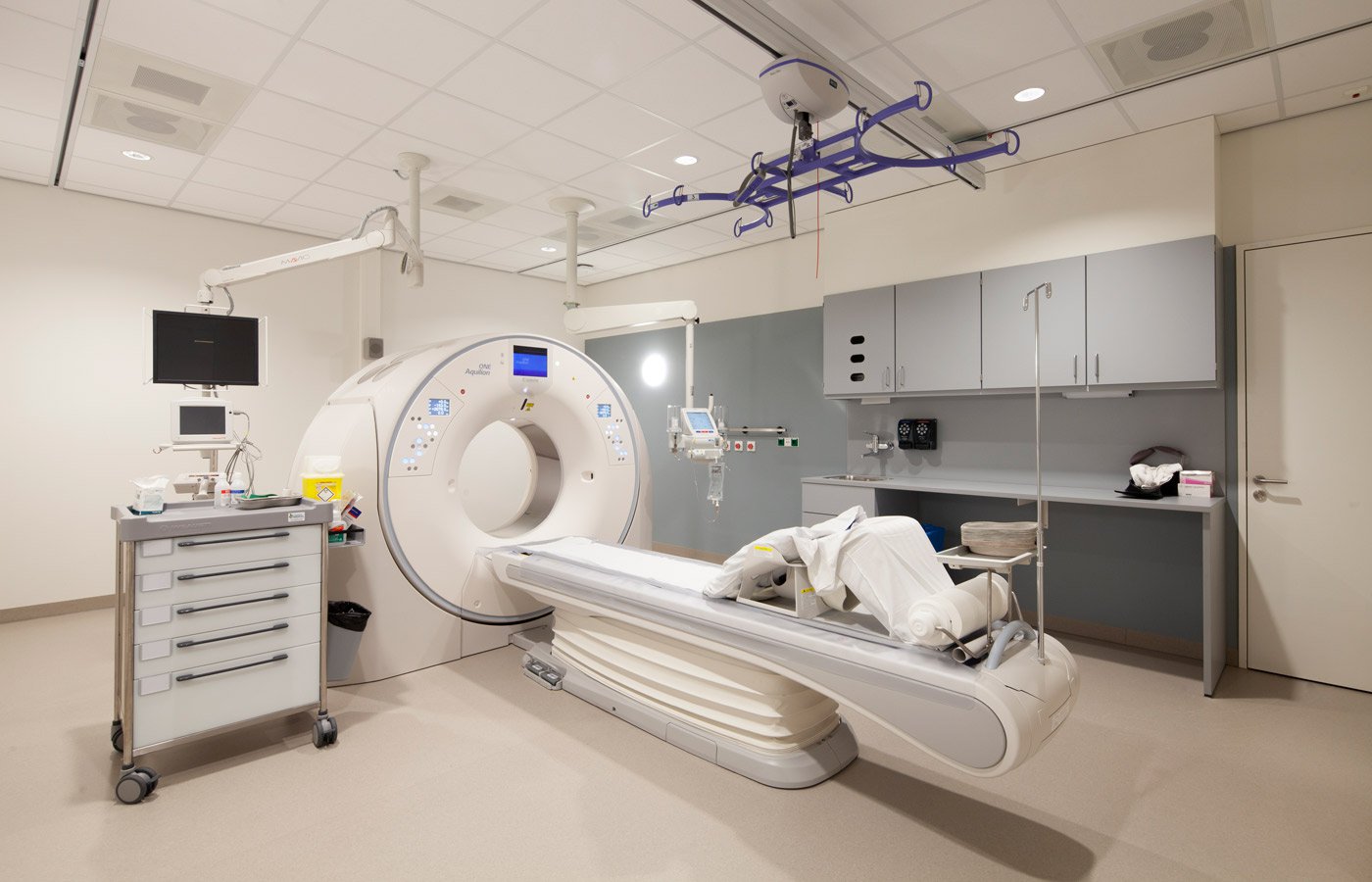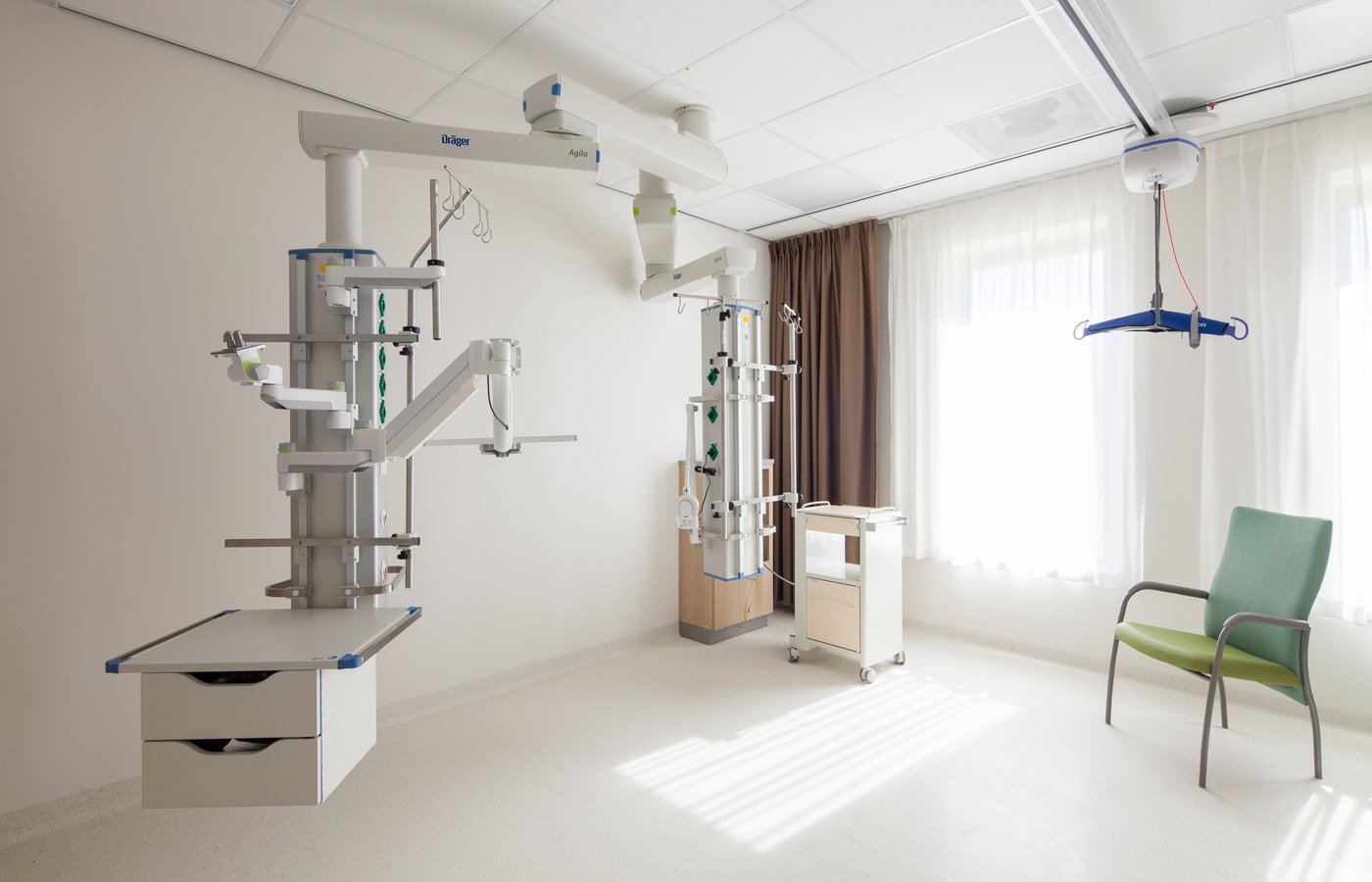 Patios in eight-form
Two patios placed one behind the other - a covered one at the entrance and an open one as a courtyard with trees and plants - give shape to the building. The first patio is a large, bright atrium that lets in a lot of daylight. From the viewpoint of a 'healing environment', this was one of the spearheads in the list of requirements by the client, the users and the client council. The second patio is located deeper in the hospital and allows patients and medical staff to come into contact with the outside environment as much as possible.
Short-term treatments are positioned at the front of the building wherever possible. Further down the hospital, the ORs, IC and research departments are clustered as much as possible.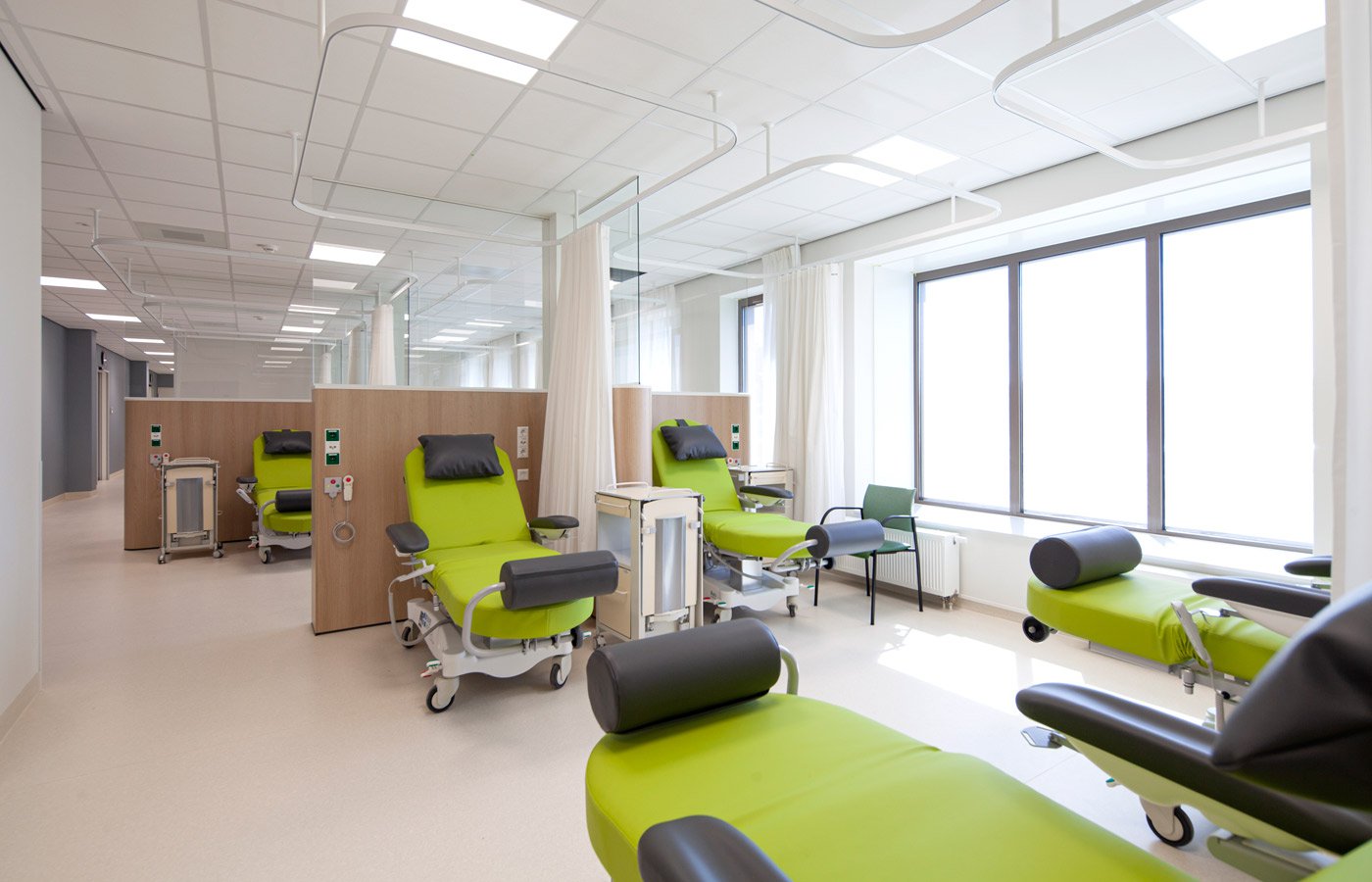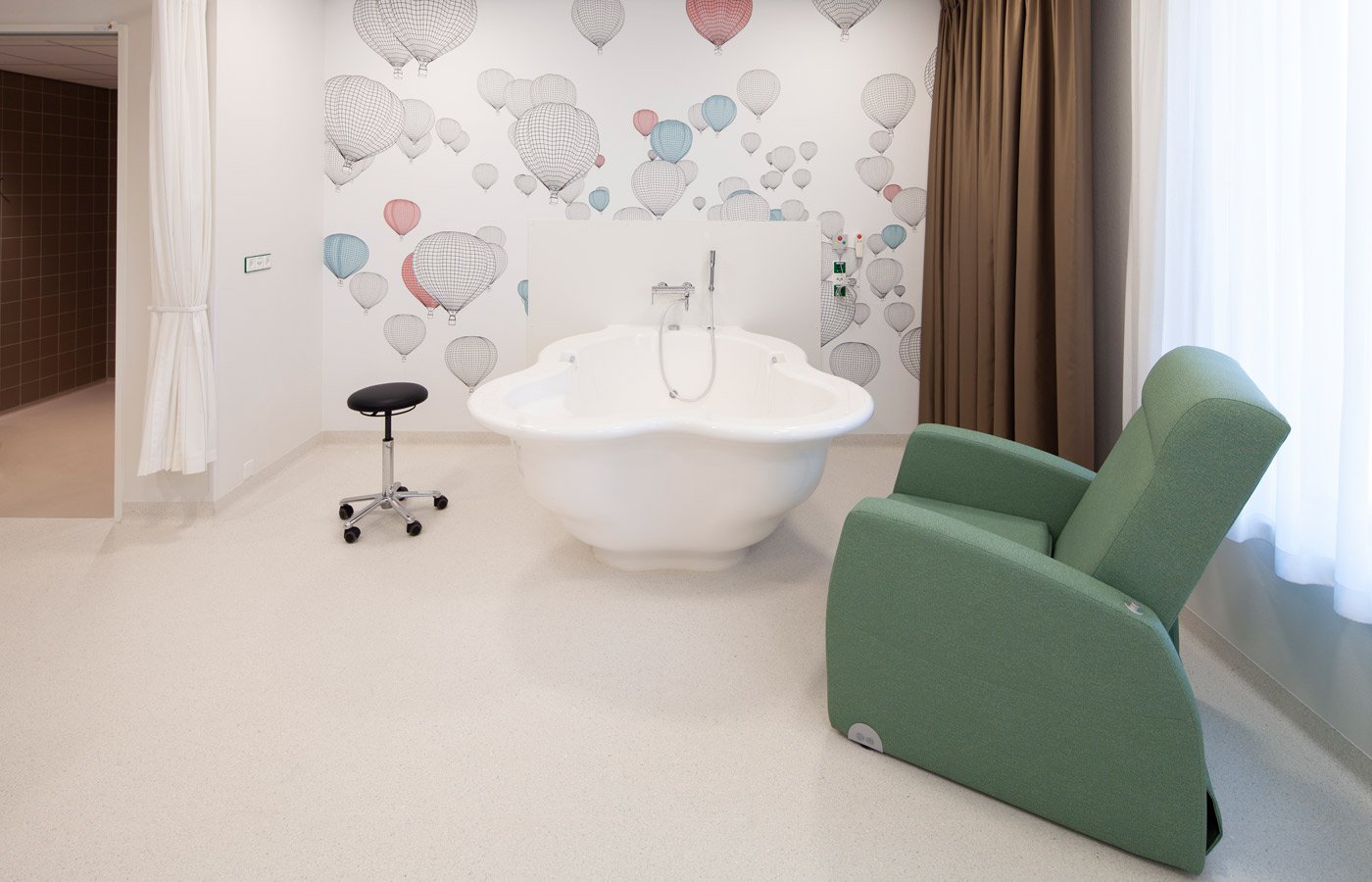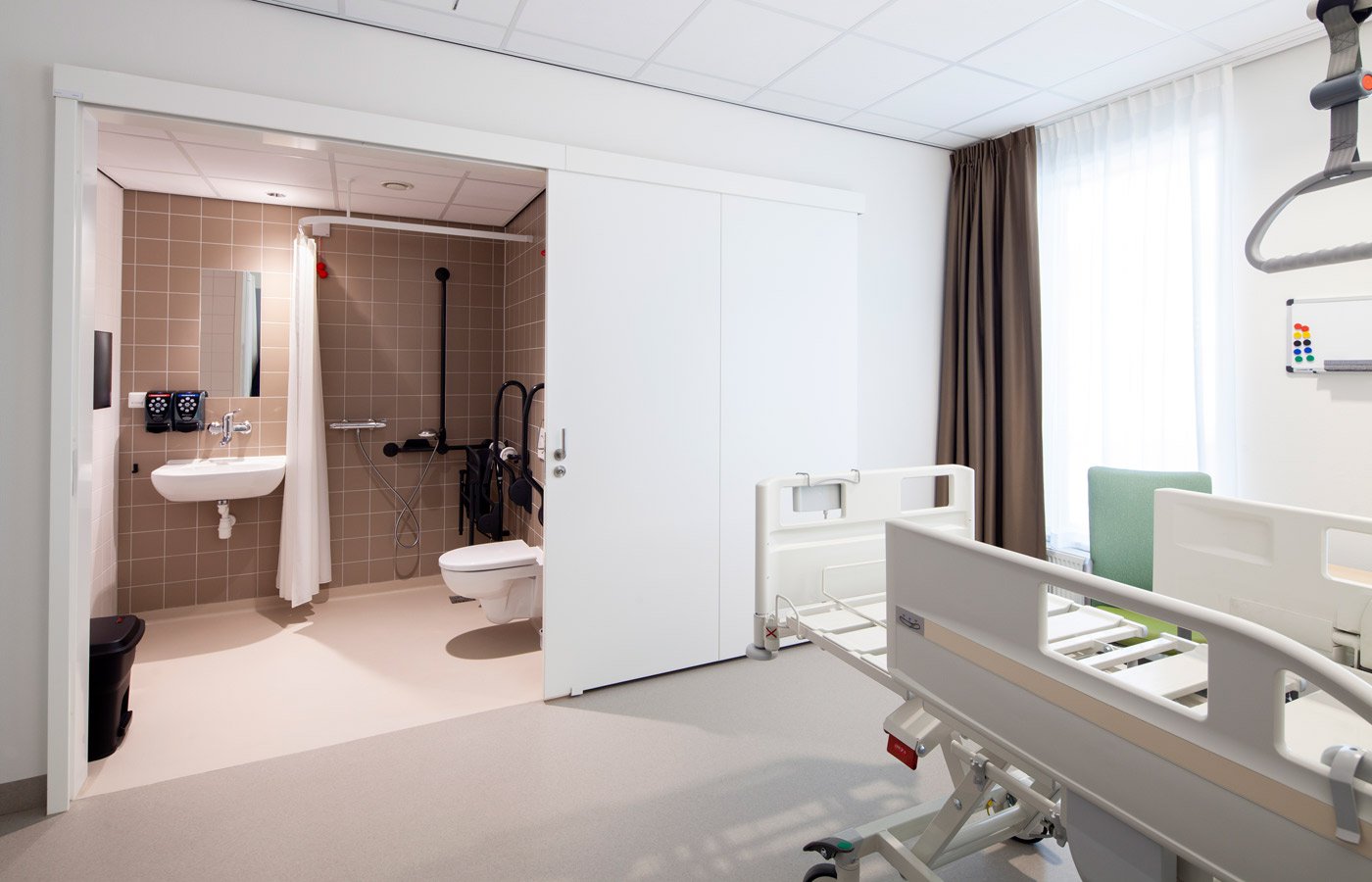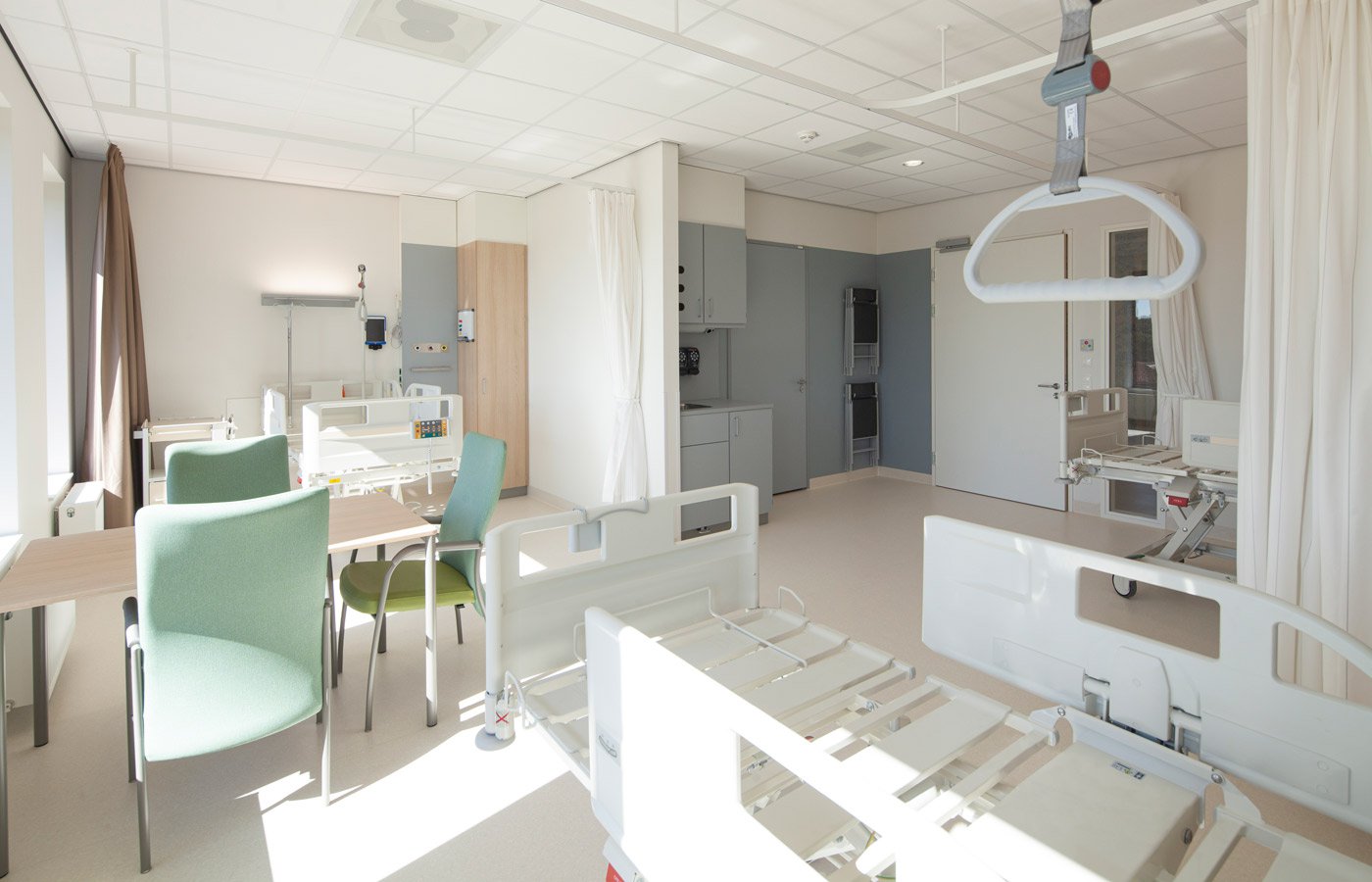 Daylight promotes recovery
The ORs, the IC department and the day treatment for oncology patients, for example, are located along the facade, with the aim of allowing patients and staff to experience the outdoor environment as much as possible. For patients, this promotes recovery, and for surgeons doing surgery, it is much more pleasant to be in an environment that also has natural light. The treatment chairs for seriously ill patients are also oriented towards the outside during their day treatment.
The 'sleeping ward building' on the 1st and 2nd floors consists of triple and single rooms. In terms of capacity, these can move between the various departments like a kind of harmonica. For financial and spatial reasons, exclusively single rooms were not possible.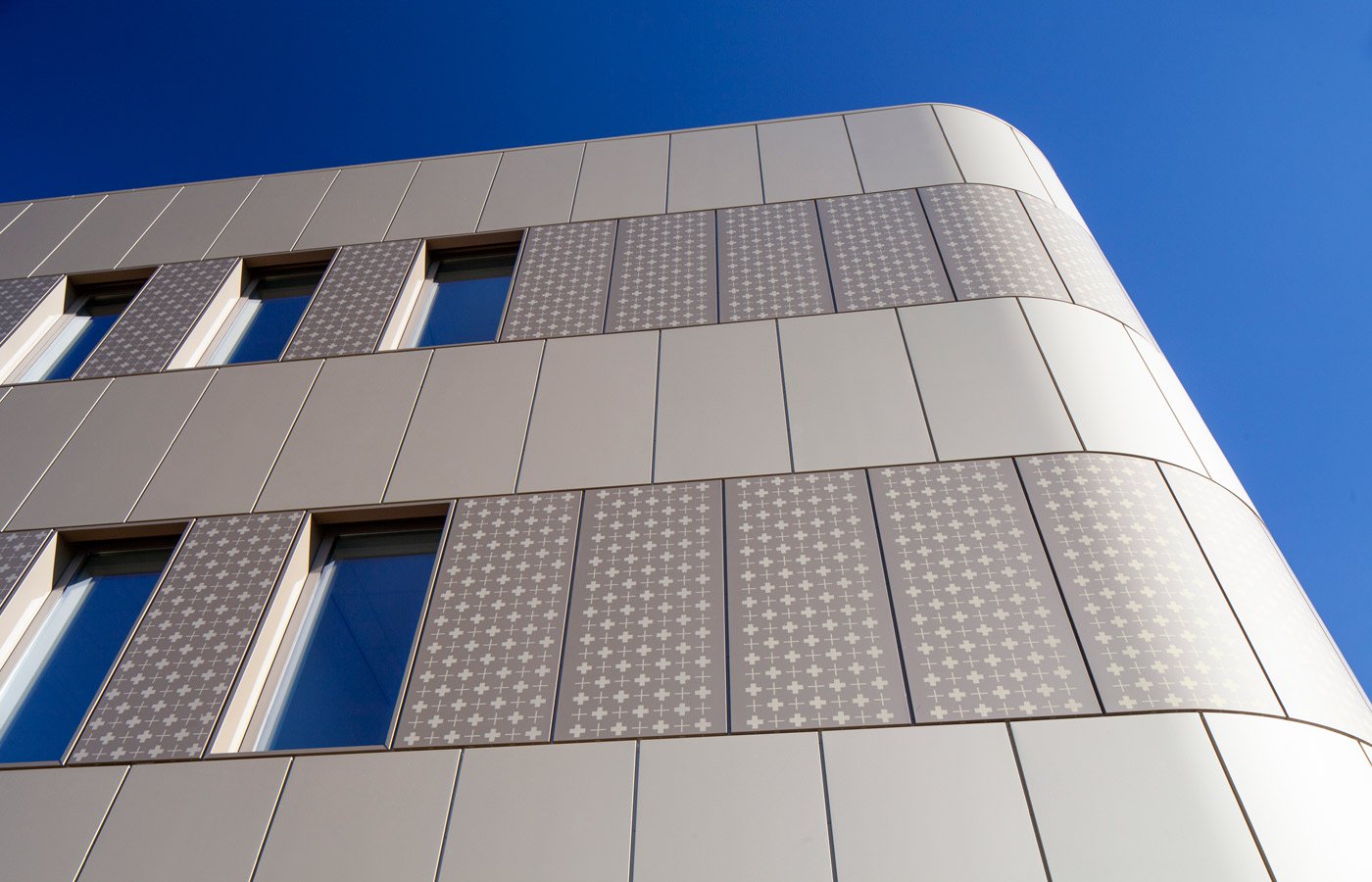 Bronze-coloured facade
In terms of materialisation and finish, the hospital has been kept rather sober and restrained due to the tight financial framework. What does stand out, however, are the bronze-coloured aluminium facade sheets on the outside. Depending on the play of light, the facade has a constantly changing appearance.