'Flatiron building' in Hengelo
Apartment building on a wedge shaped plot
Hengelo is getting an iconic residential building at the 'Laan Hart van Zuid'. On an extremely narrow triangular plot, an all-sided building of six identical floors will appear on a transparent commercial plinth in the not too distant future. Each floor will have 13 rental flats of approx. 40-50 m² intended for short stays, for people who need housing for a few years before they leave again. This makes the flats suitable for expats and young people, among others.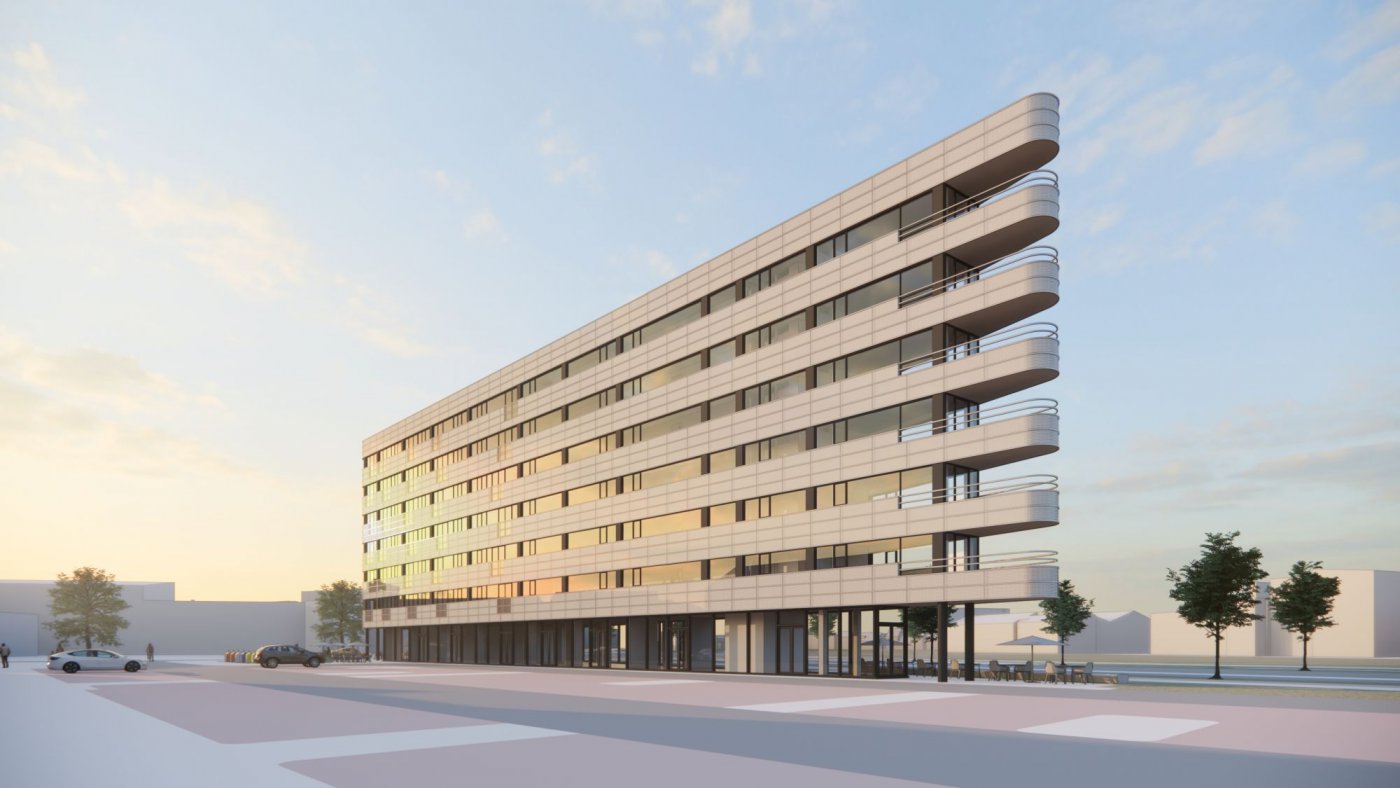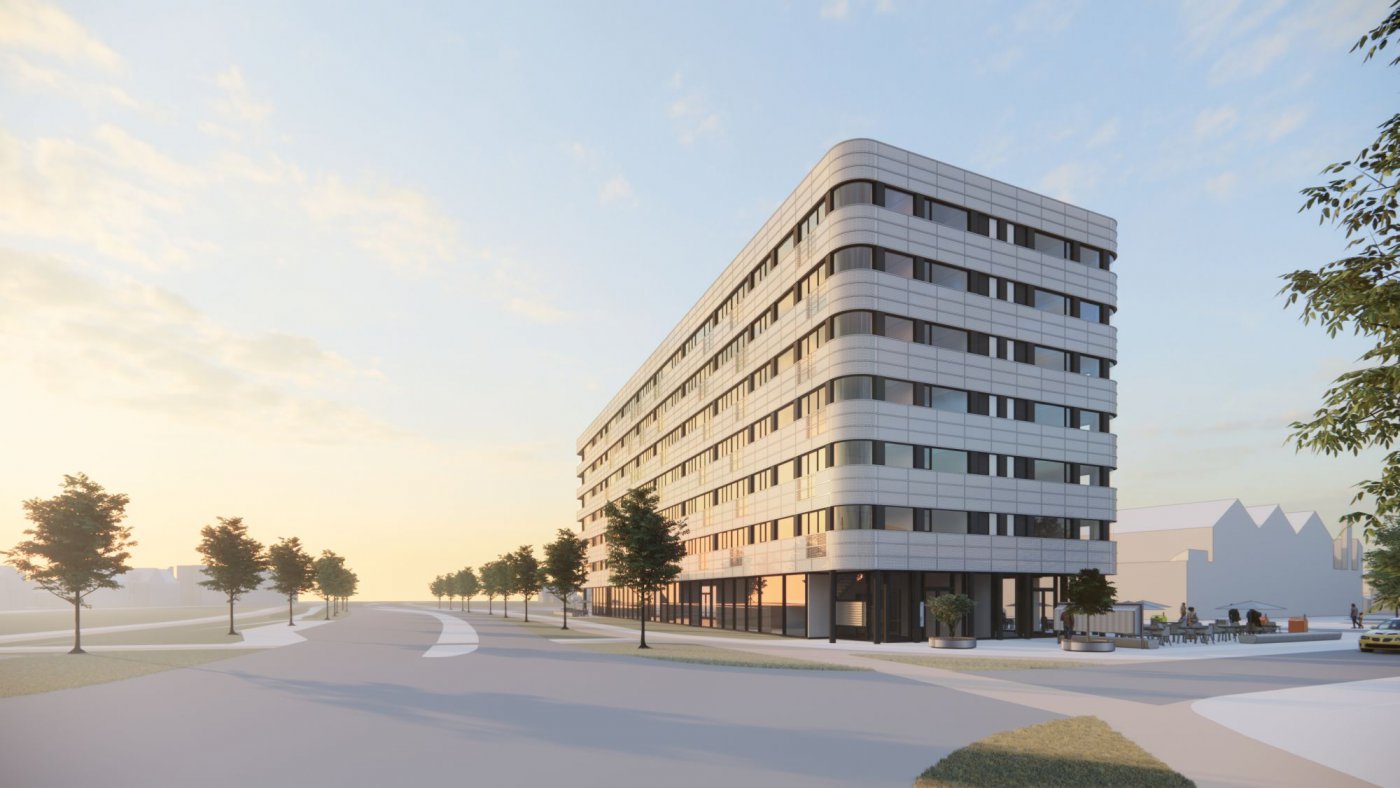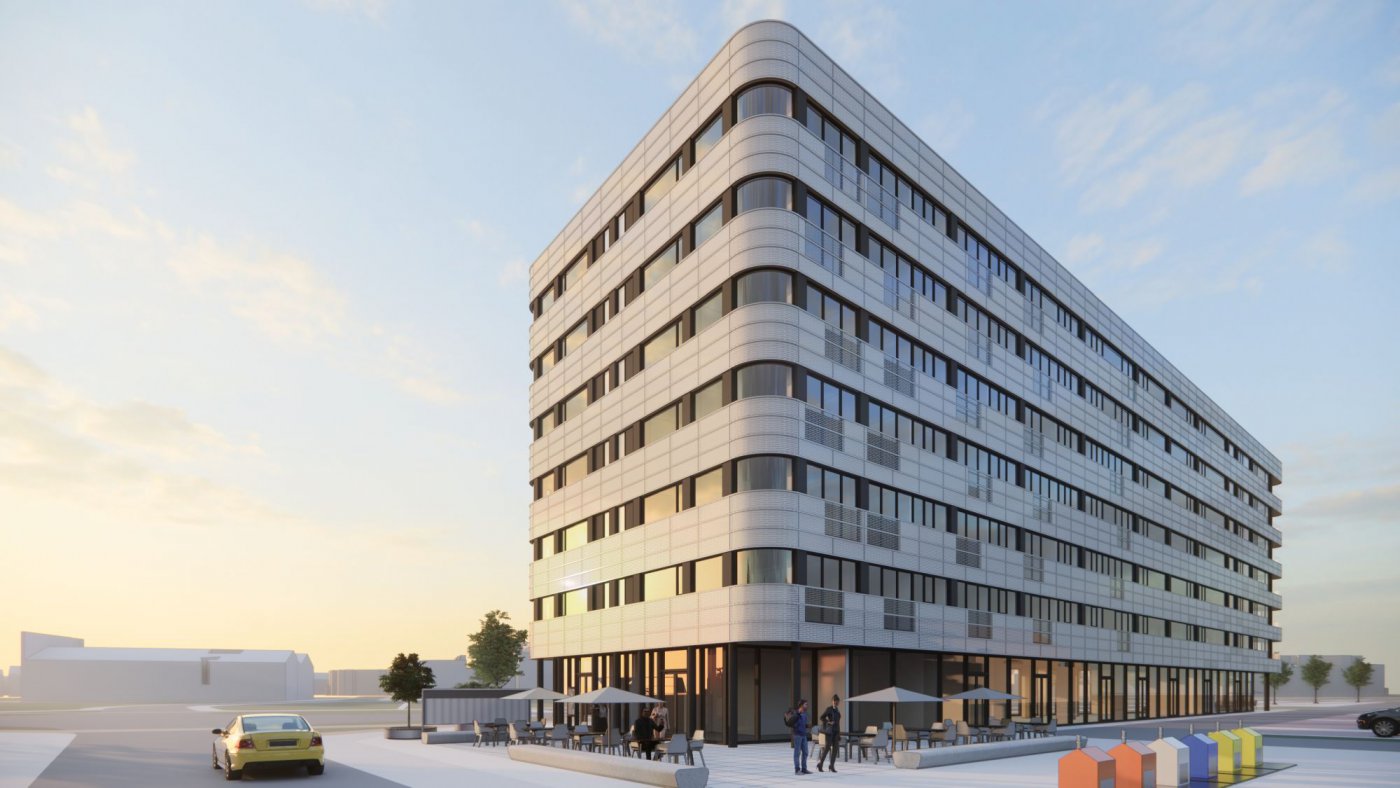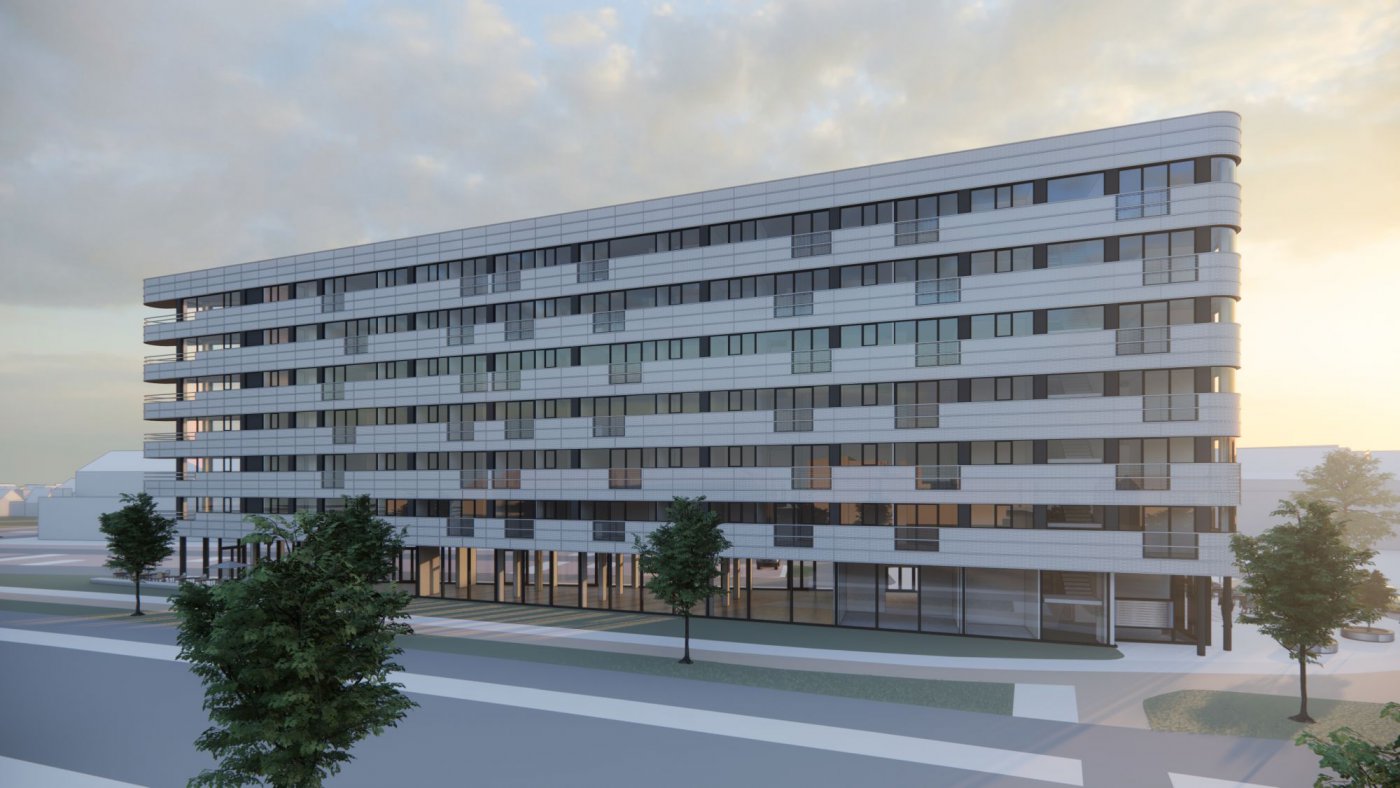 Lively ground floor
The ground floor will have shops and a lunchroom for residents, passers-by and shoppers. To allow the building to retain a transparent entrance, the post boxes will be positioned in a free-standing object outside the building. Inside, there will be space for residents to park their bikes.
Parking at Esrein shopping centre
Research shows that the car parks around the Esrein shopping centre have sufficient residual capacity to meet the parking needs of the residential tower. Eligibility for a parking waiver will allow residents to use the parking spaces.