Winning design for restaurant at IJsselkade in Zutphen
On 4 October, team Pit Wiedenhoff / IAA Architecten won the competition for a new catering pavilion on the IJsselkade in Zutphen. The reason for the new building was the river widening between the railway bridge and the Marspoortstraat. With its sturdy and angular appearance, the restaurant Lekker aan de Kade refers to the bastions of the former fortress city of Zutphen.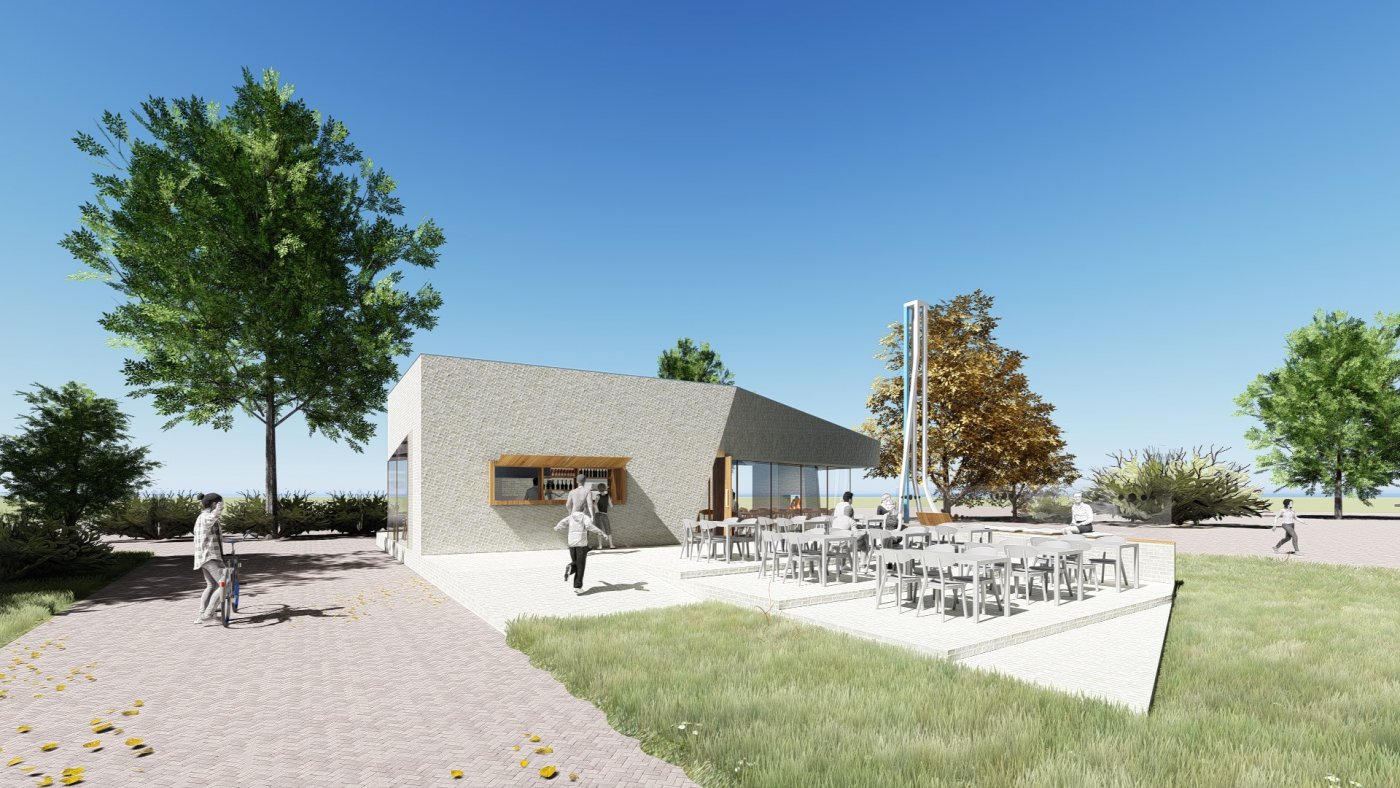 PAVILION IN GREEN RIVER PARK
As a result of the Delta Programme 'Space for the River', the IJssel had to be extended at Zutphen. Bureau Hosper designed a green river park along the quay between the railway and the Marspoortstraat to make room for the IJssel at high tide and to connect the river and the city. Eatery De Kade did not fit into the plan and was demolished to make room for a new pavilion a bit further along.
The new building with lots of glass, high ceilings and masonry facades leaves the line of sight between the Marspoortstraat and the quay and floodplains clear. Inside, there is room for fifty guests and in good weather, there is a terrace overlooking the river. The restaurant also has a dispensing desk for ice cream, among other things.