Parametrically designed meeting-pods for AlienTrick
Based on a parametric design, meeting-pods: spaces that organically move through the transparent building, have been developed for AlienTrick. Due to the strong growth of AlienTrick, several internal relocations were necessary in a short period of time, because of which two large meeting rooms were eventually sacrificed for extra workplaces. As a result, a need for extra informal meeting facilities arose.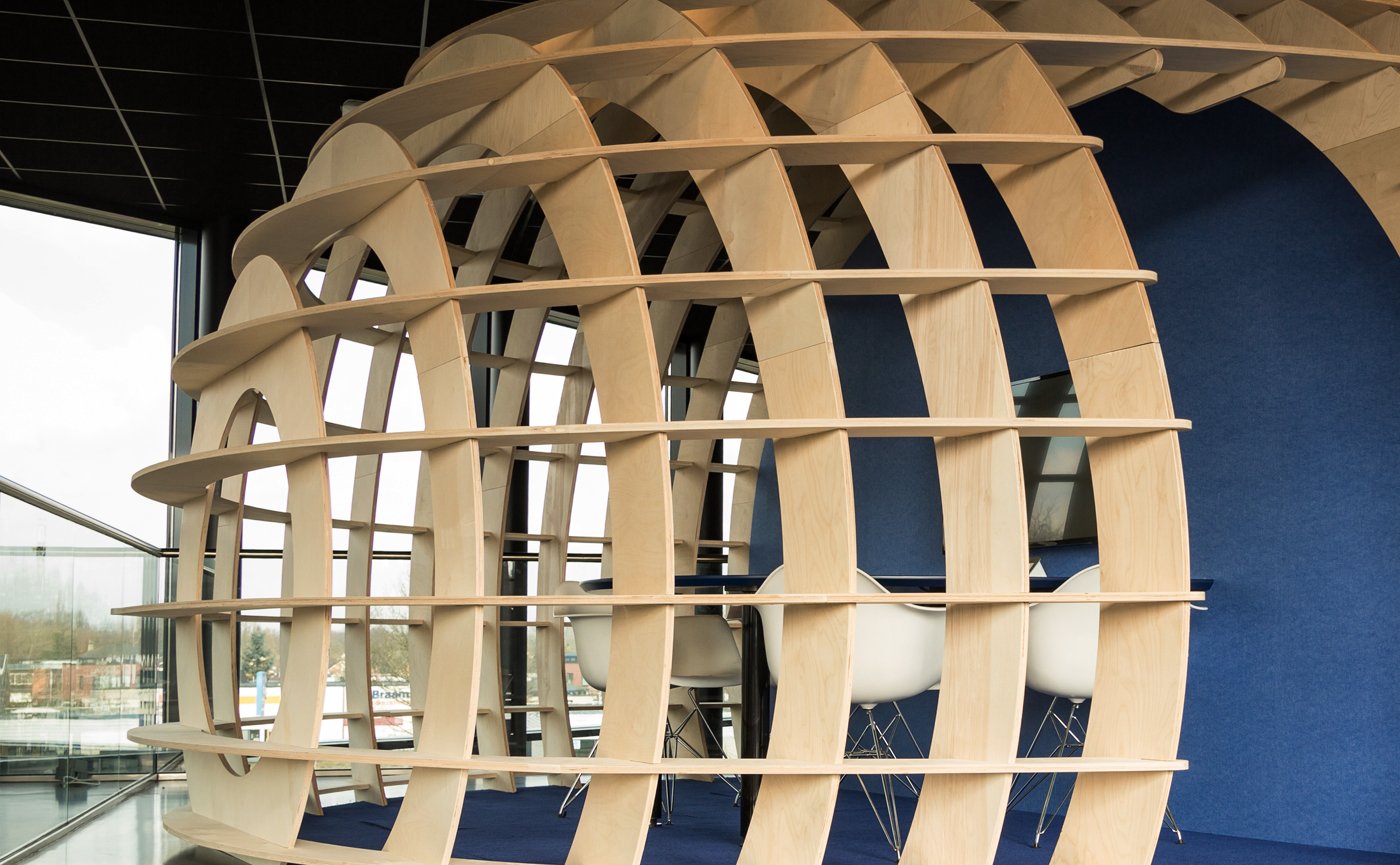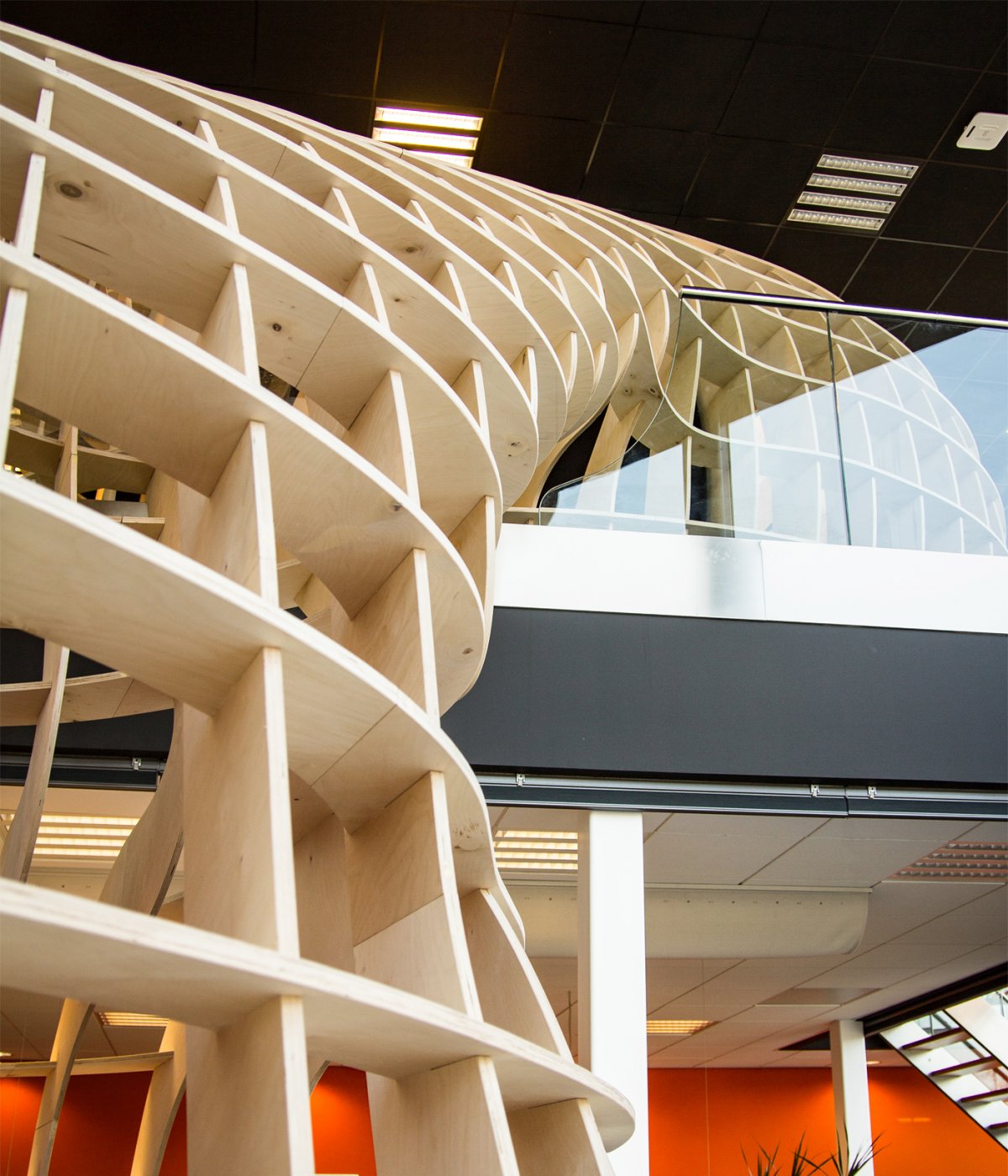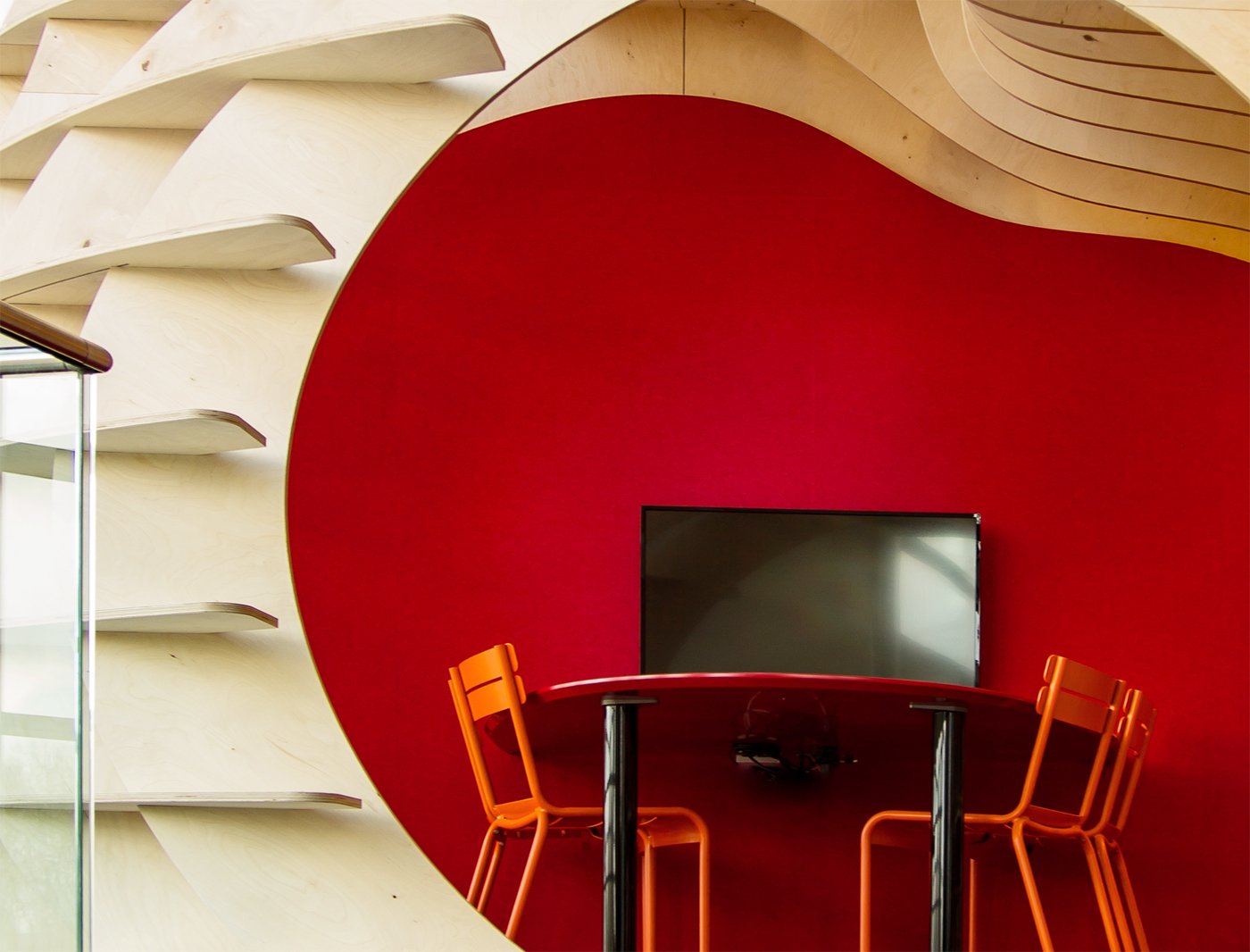 In the design concept, a sheltered meeting place with bold use of colours, patterns and structures was the starting point; perfectly supporting AlienTrick's image. By choosing for an organic form, a distinct structure arose, which really adds value to the overall experience of the office and is also visible from afar.
By designing parametrically, the meeting rooms could be realised in a relatively short time. KP Interieur was involved into the project at an early stage, so that the design could easily be adapted to feasibility by the interior designer. By working out the design up to and including the manufacturing drawings, both functional and aesthetic interventions could be 'simply' adjusted up to completion, without any consequences for the planning.