Multifunctional care building in Dorsten, Germany
Residential and commercial building 'Leopold I'
In close cooperation with the city of Dorsten, a residential and commercial building is being realised in the vicinity of former coal mine Fürst-Leopold, on the corner of Halterner Strasse and Zechen Strasse. The new construction, named Leopold I, will primarily serve residential and care facilities for the 50+ generation. In addition, a bakery with an outdoor terrace and a pharmacy are planned for the ground floor.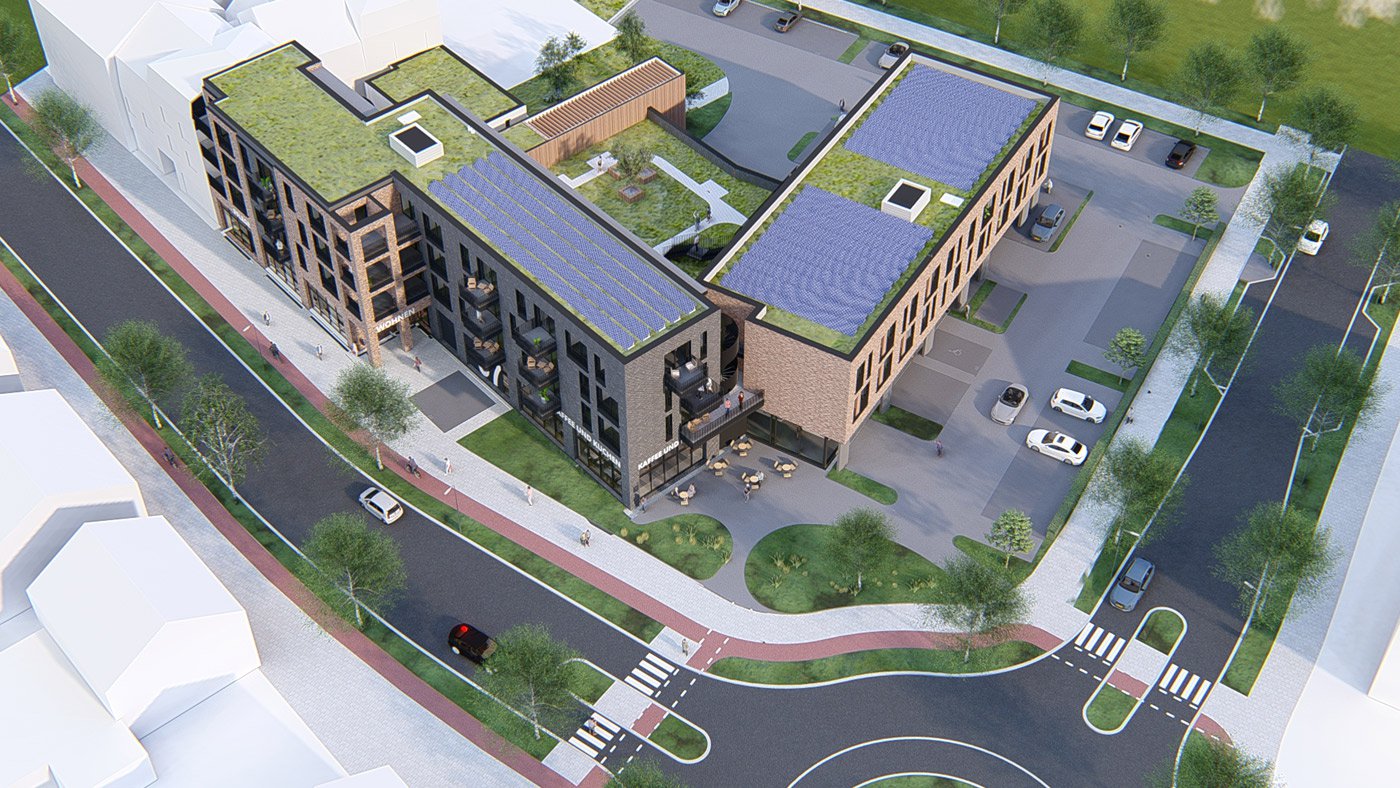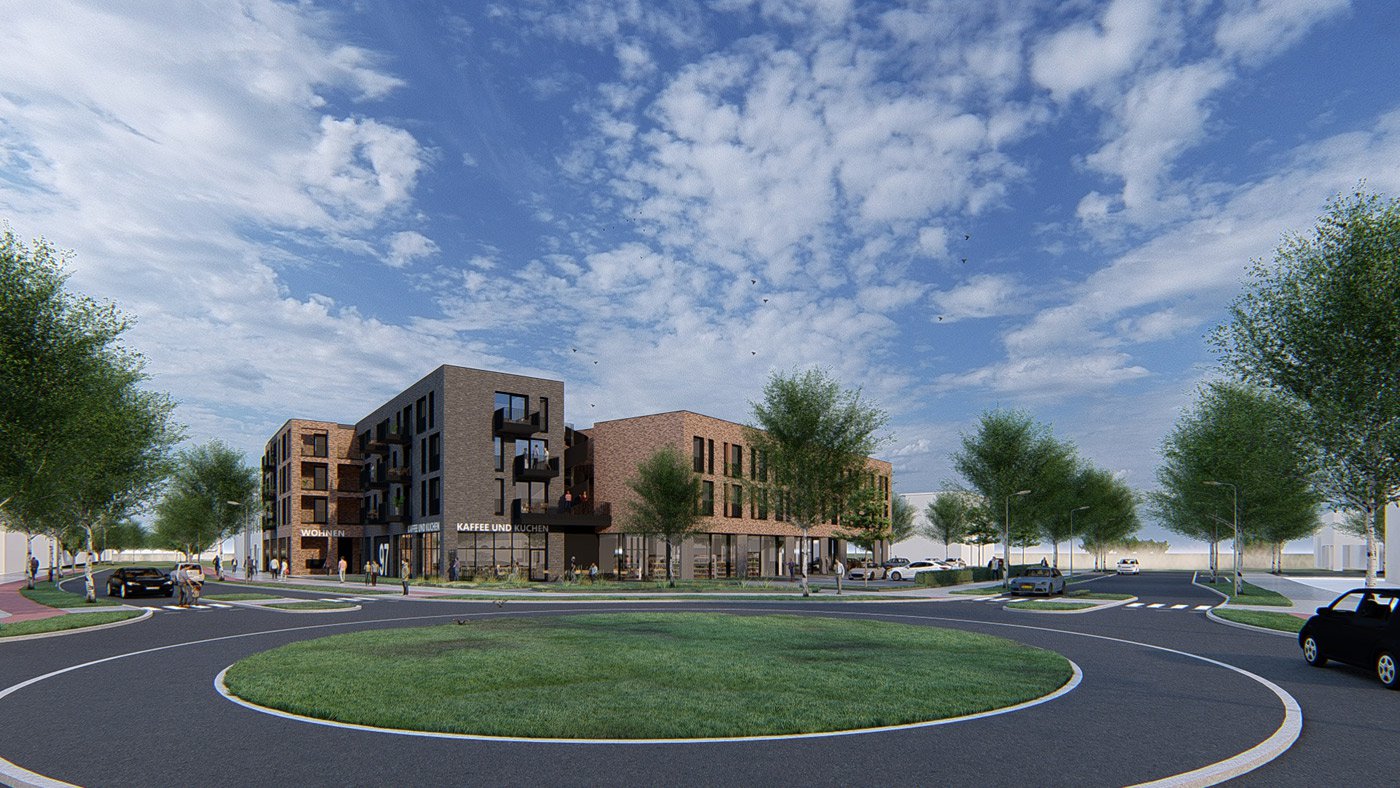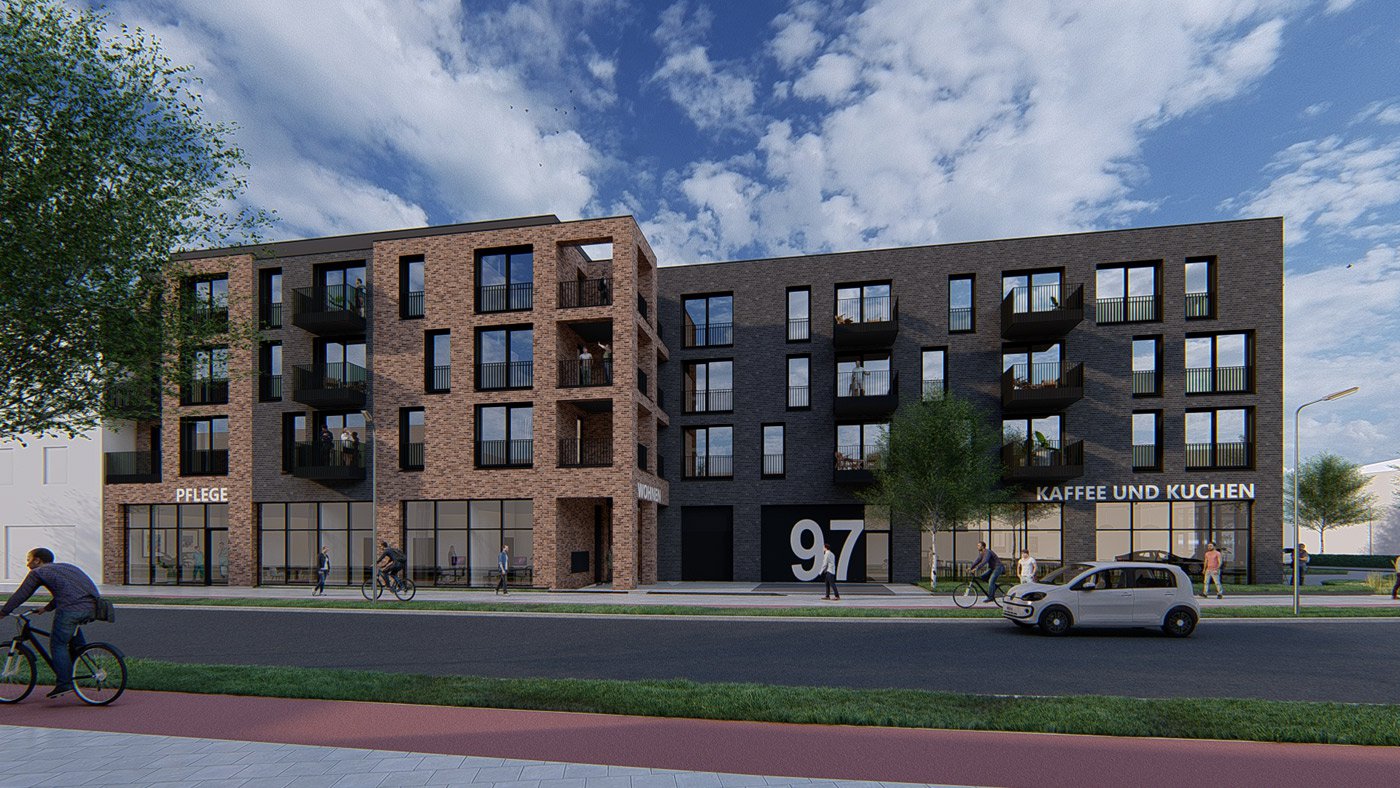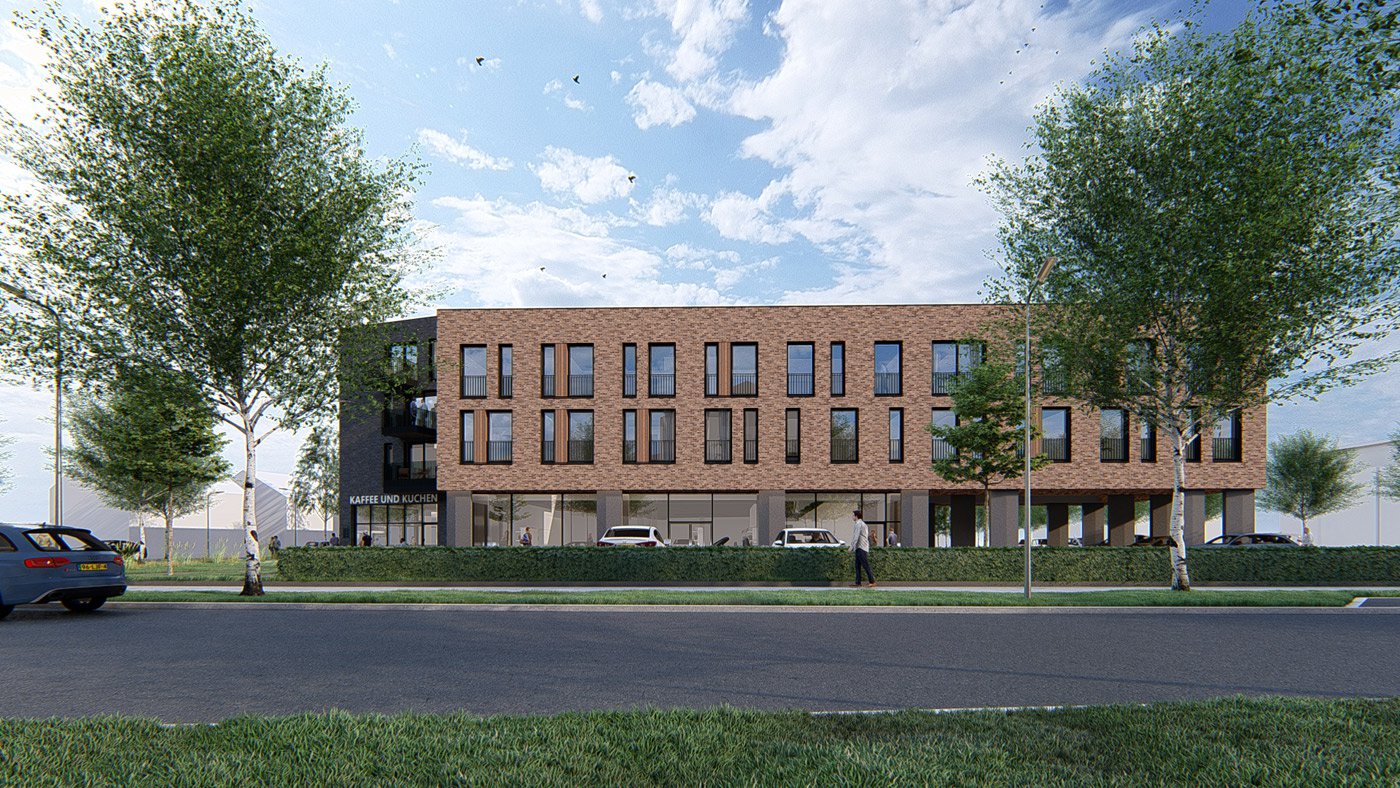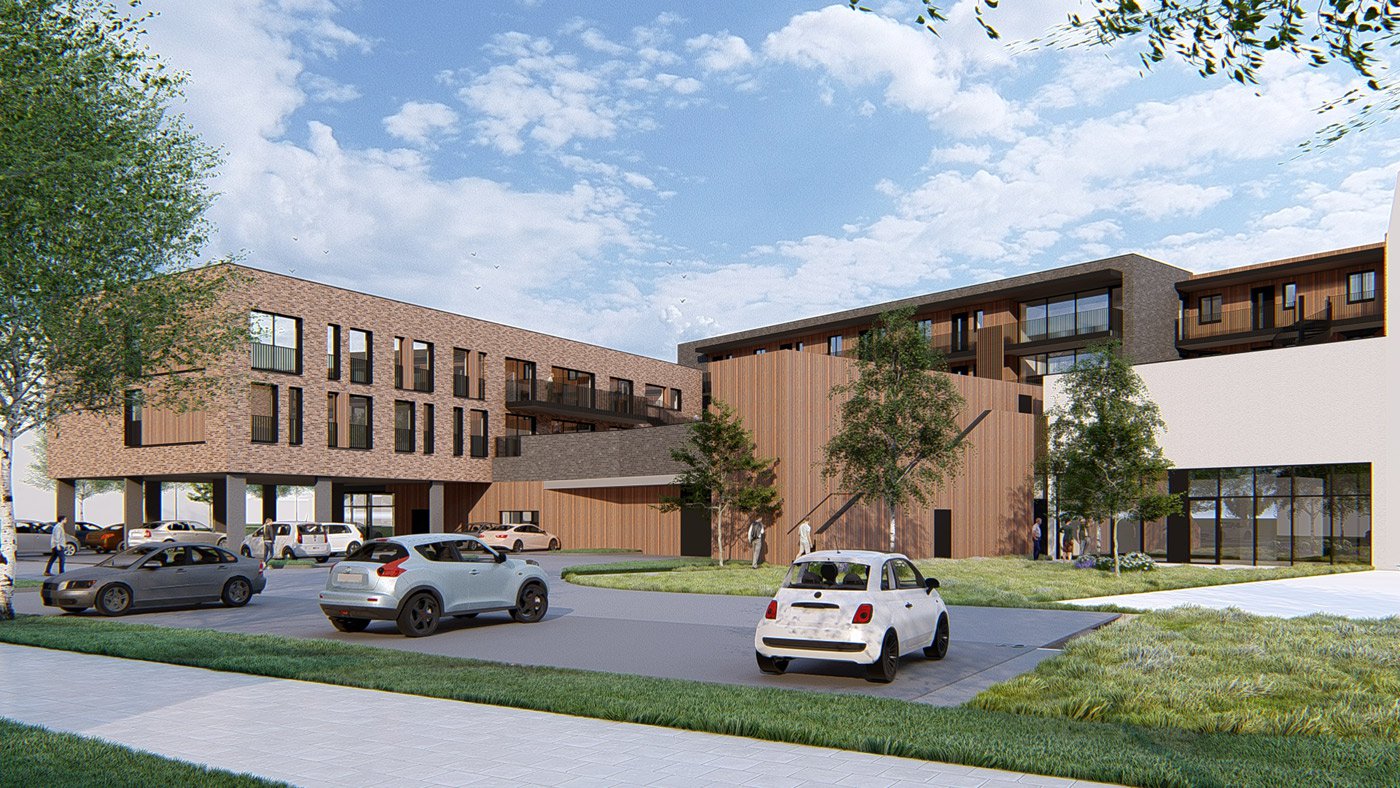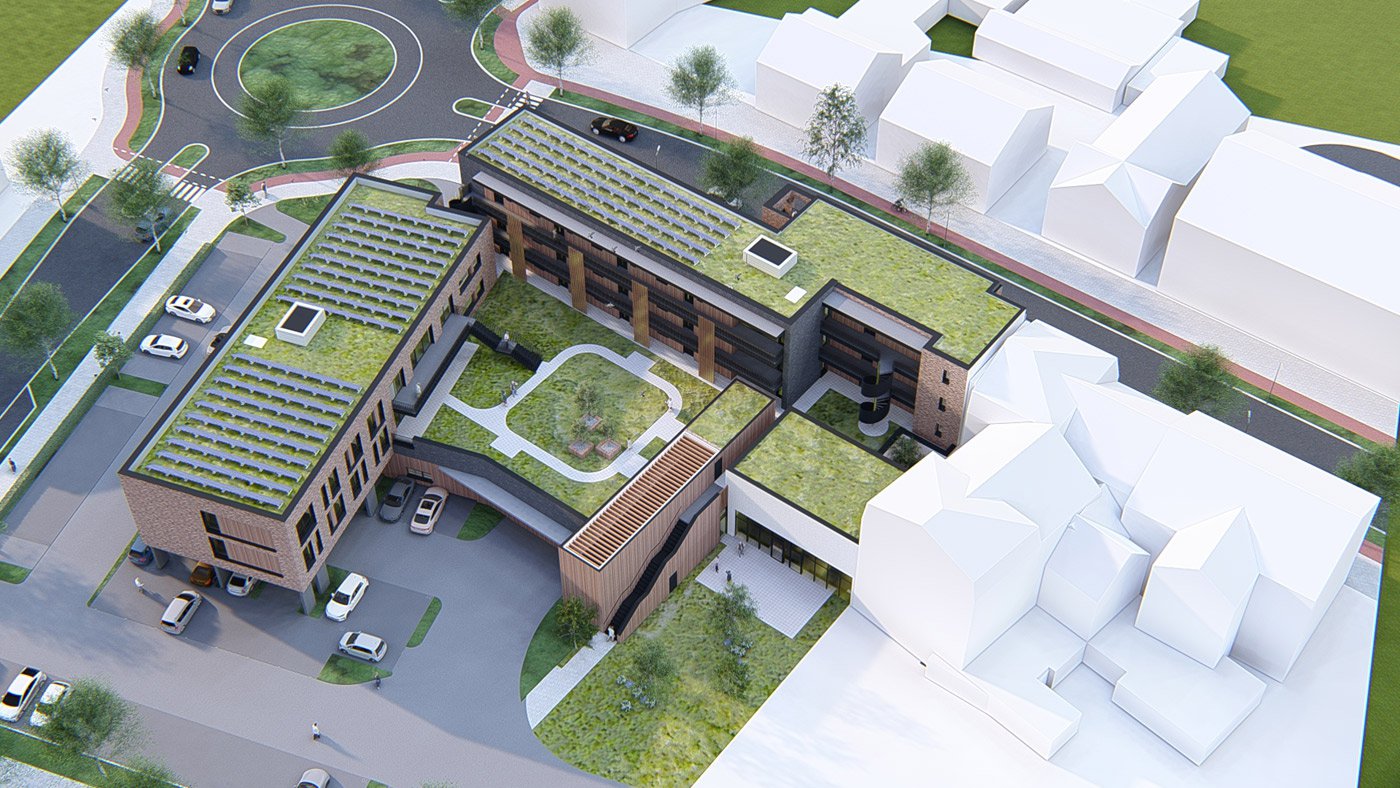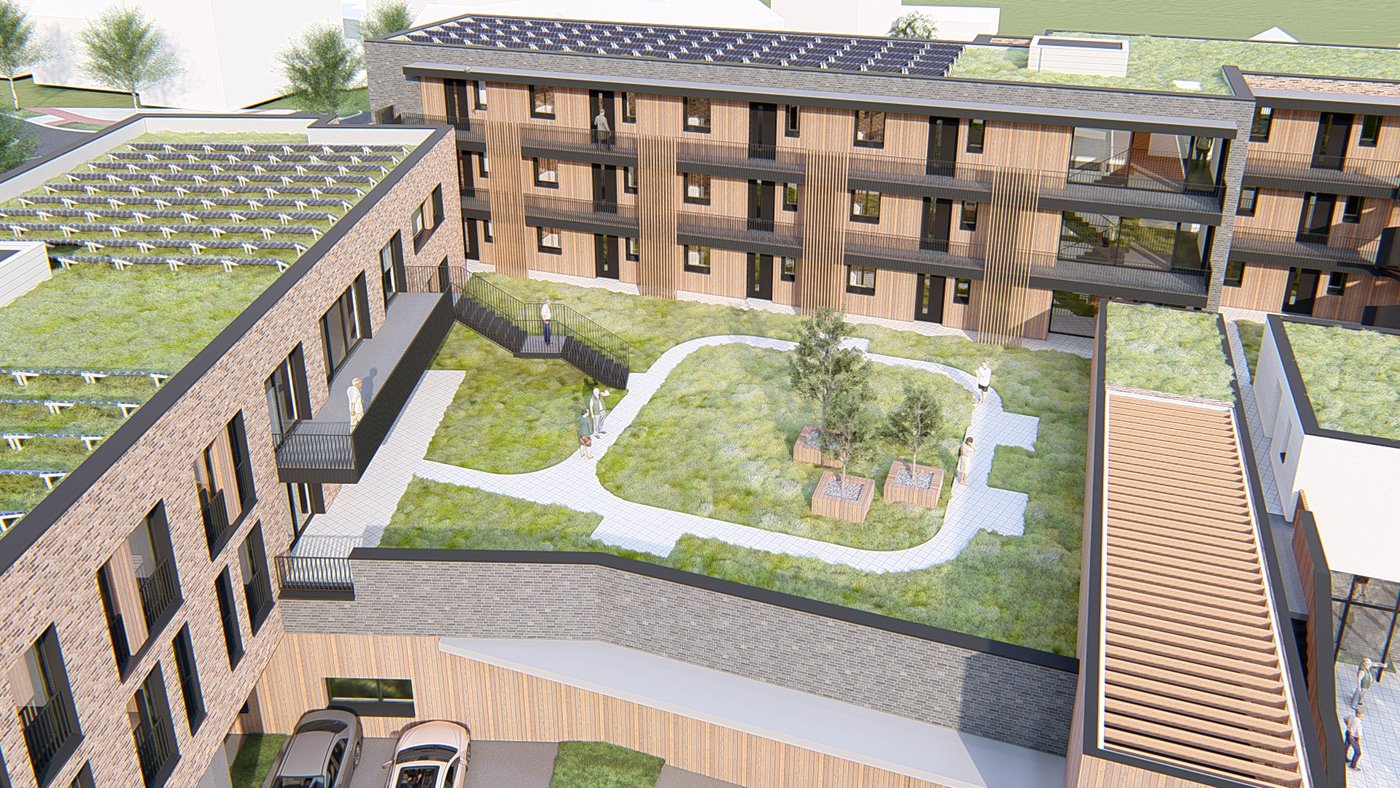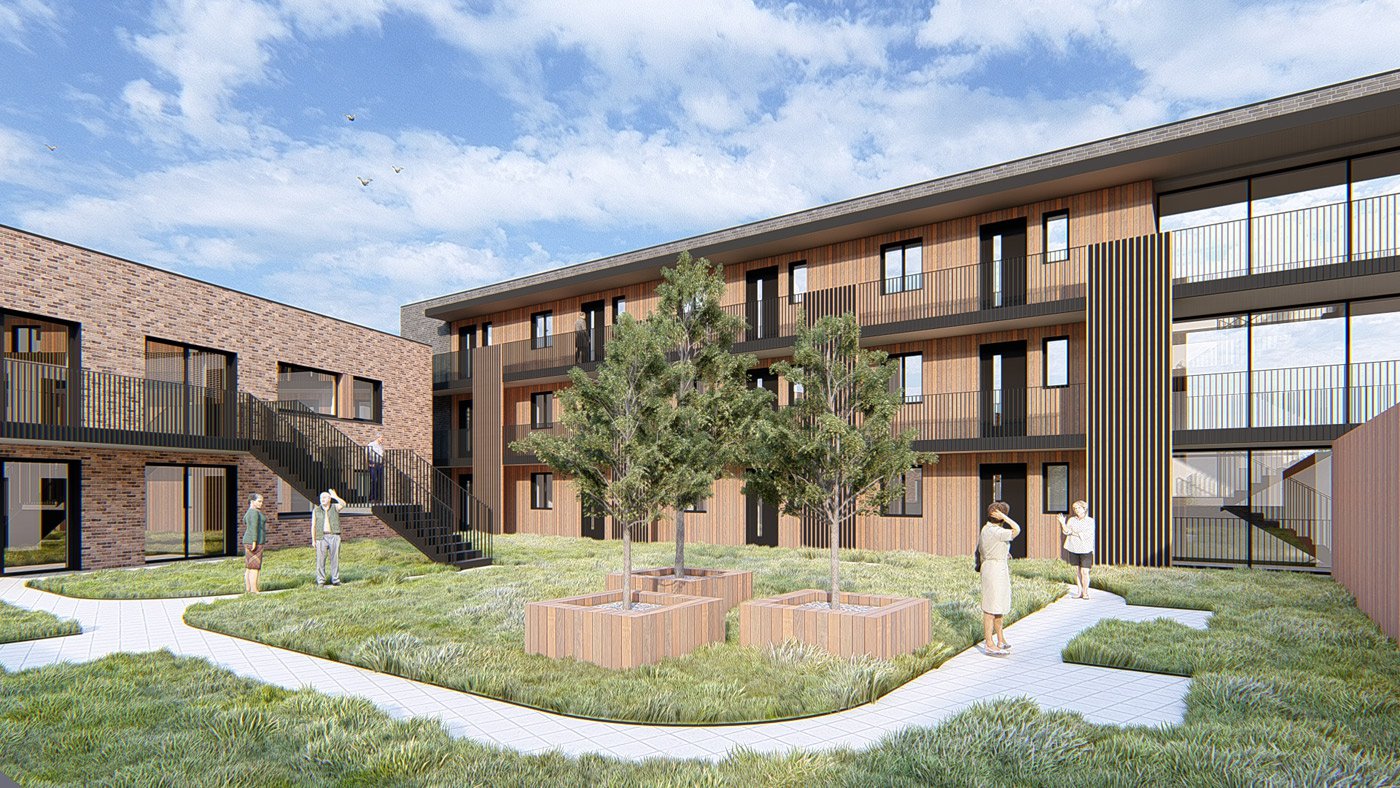 FITTING TO THE LIFE CYCLE OF SENIOR CITIZENS
At the Halterner Straβe, Leopold I connects to the small-scale existing buildings. This is where the entrance to the three-storey residential building for the elderly, consisting of a total of 21 wheelchair-accessible two-room service flats, is located. The other wing of the new construction is located at the Zechen Straβe and houses two residential groups of 12 people each, for elderly people with dementia on two floors.
On the ground floor, there is room for day care for the elderly in cooperation with a neighbouring restaurant. Together with the bakery and pharmacy, they can connect the residents to daily life in the 'new' district, which already has a rich mix of commerce, housing, gastronomy and culture.
Architectural concept
The facade design of the upper floors reflects small-scale and individual living. The ground floor facade, on the other hand, is transparent, in a certain sense contrasting with the closedness of the former Lohnhalle on the other side of Zechen Straβe, whose building line and parapet correspond to Leopold I.
A special feature is the large courtyard garden on the roof of the ground floor of the V-shaped block that separates and connects the functions from the flats and residential groups.