Original tiles in Saxion Villa Serphos
During the 2014 renovation of Villa Serphos in Enschede, one of the rooms here turned out to almost completely have the original wall finish from 1910. It concerned the former bathroom of the villa, which later served first as a laboratory for the Natural History Museum and then as a disabled toilet. It was very special that the original tiles had been preserved, as bathrooms are often rebuilt over time.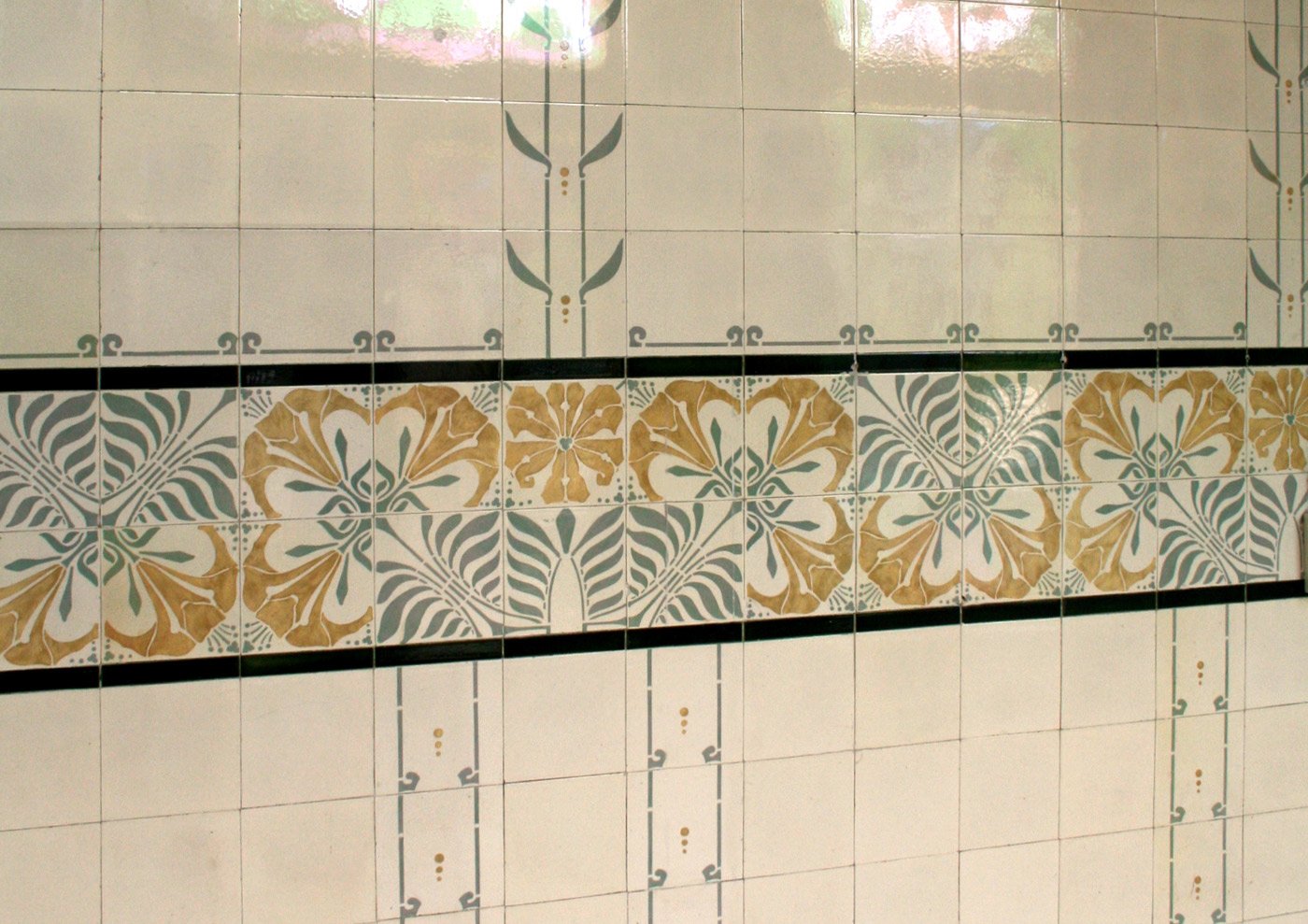 RESEARCH NATIONAL TILE MUSEUM
Together with the National Tile Museum in Otterloo, the tiles were examined to see whether the former tile manufacturer could be traced back. This research resulted in an article in the yearbook Tegel (Tile) for the Foundation Friends Dutch Tile Museum.