Expansion Tearoom Wattez commenced in van Heekpark Enschede
Tearoom Wattez in the former gardener's house in the G.J. van Heekpark is being expanded. The tearoom is a day-care location of care organisation Aveleijn, where, under guidence, clients with an intellectual disability can prepare dishes in the kitchen and serve them in the tearoom. Because if its success, Tearoom Wattez required more space: they started with eight workstations, whereas now, they already need twenty. As a result, they were forced to use the conservatory and meeting room of the first extension as a workplace to peel the apples for their famous homemade apple pies.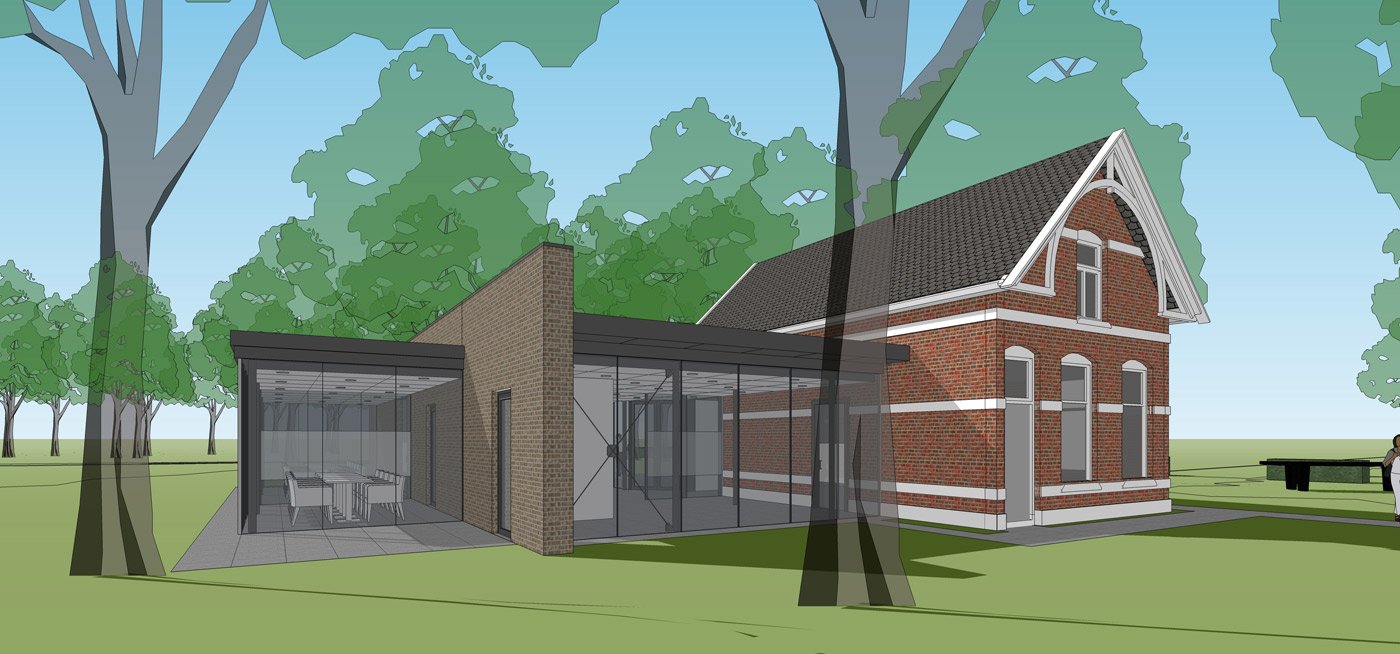 REUSE AND CSR
The new extension consists of two parts at the front and back of the meeting room and a workspace + toilets beside the kitchen. The shape and material used for the extension are in the same modern style as the current situation, which makes it possible to reuse the existing glass fronts.
IAA Architects made the design of the expansion free of charge as an expression of its vision on Corporate Social Responsibility (CSR).