Renovation of a brick façade into a zinc façade
Amphion Theatre in Doetinchem
In September 2010, Amphion Theatre, after a design by Mecanoo, was opened. The building was much appreciated, as Amphion has been voted best theatre in the Netherlands four times since 2012.
Over time though, the sloping brick façade proved to be a source of structural problems. Research showed that these could be solved by using different façade materials and renovating the façade on a large scale. In 2019, Mecanoo created the design for a new zinc façade to replace the original brickwork.
Activities by IAA Engineering
On behalf of ADS Groep, an environmental permit was granted and support for the further elaboration and engineering for the realisation was provided. This is based on Mecanoo's design principles for a zinc façade as elaborated in the design document dated 1 April 2019 and various existing drawings from 2010 in DWG and PDF format.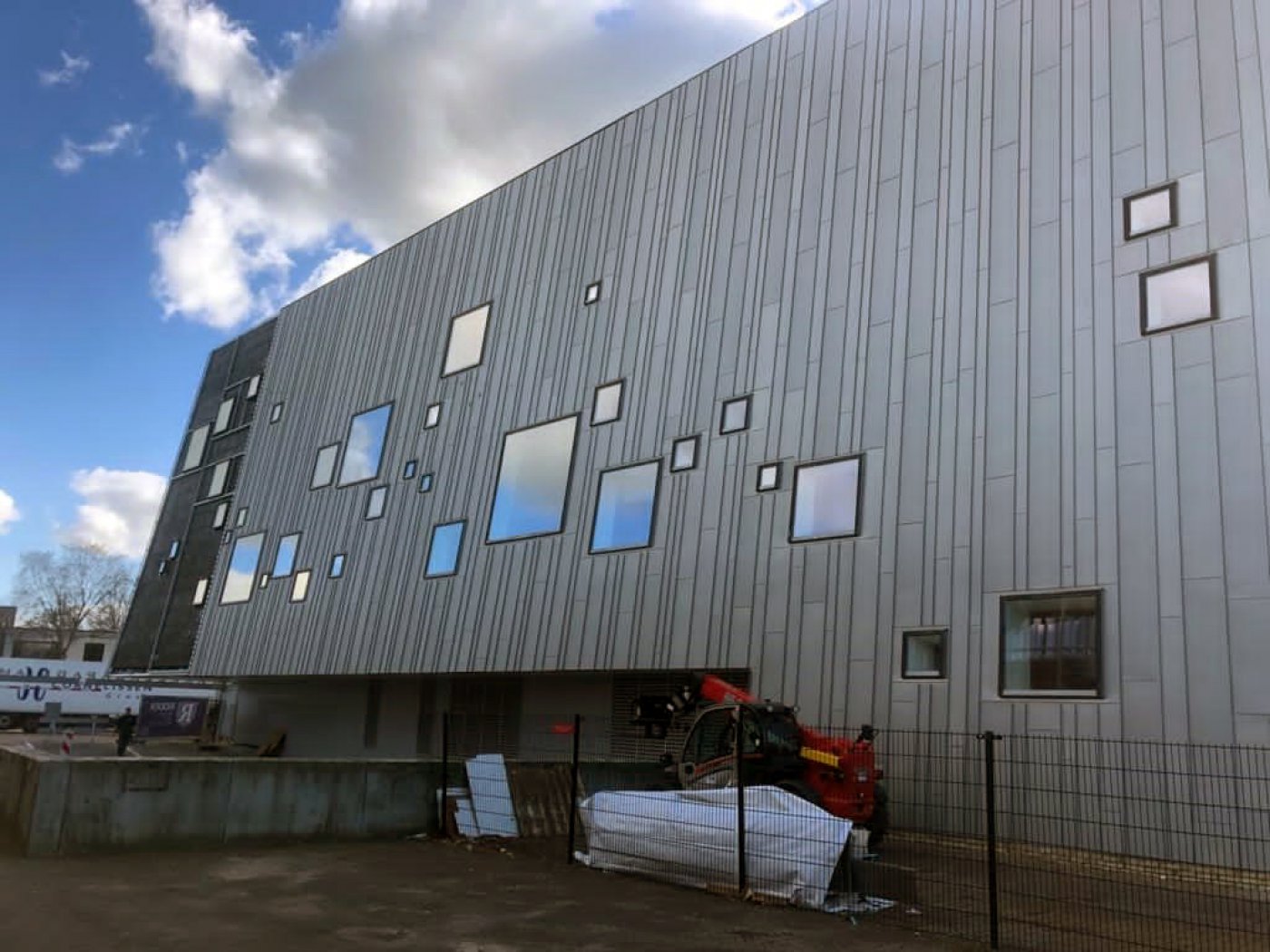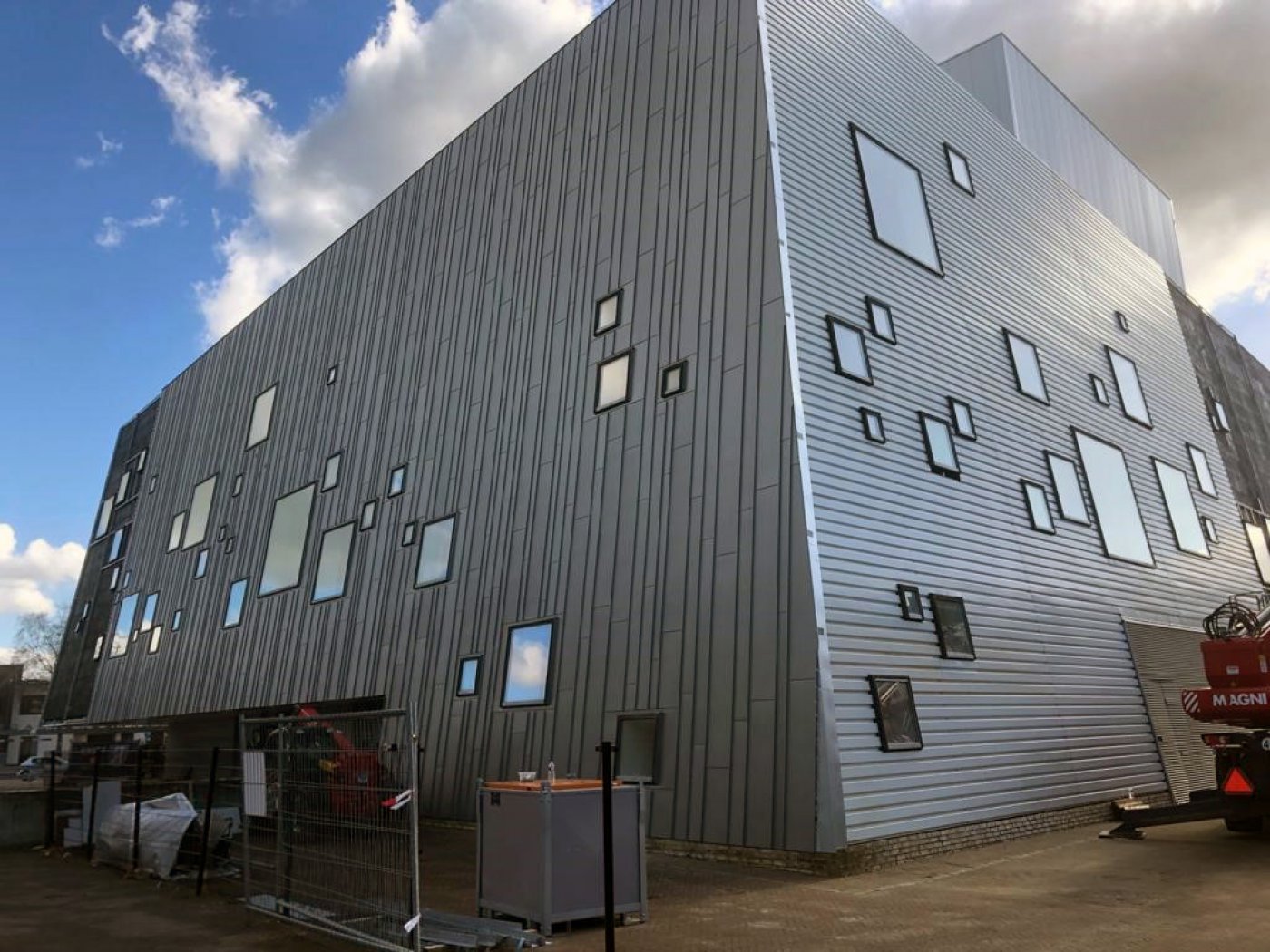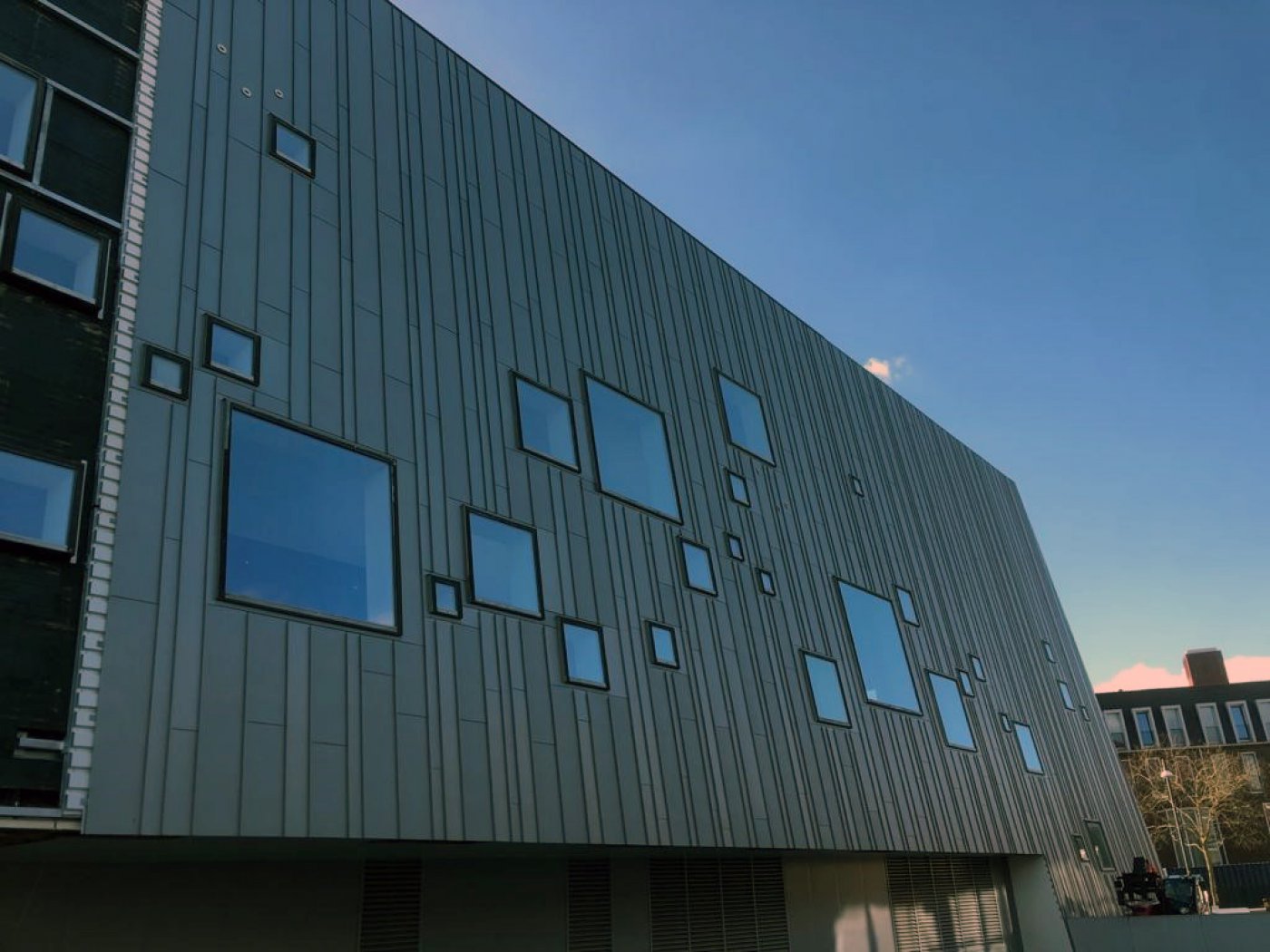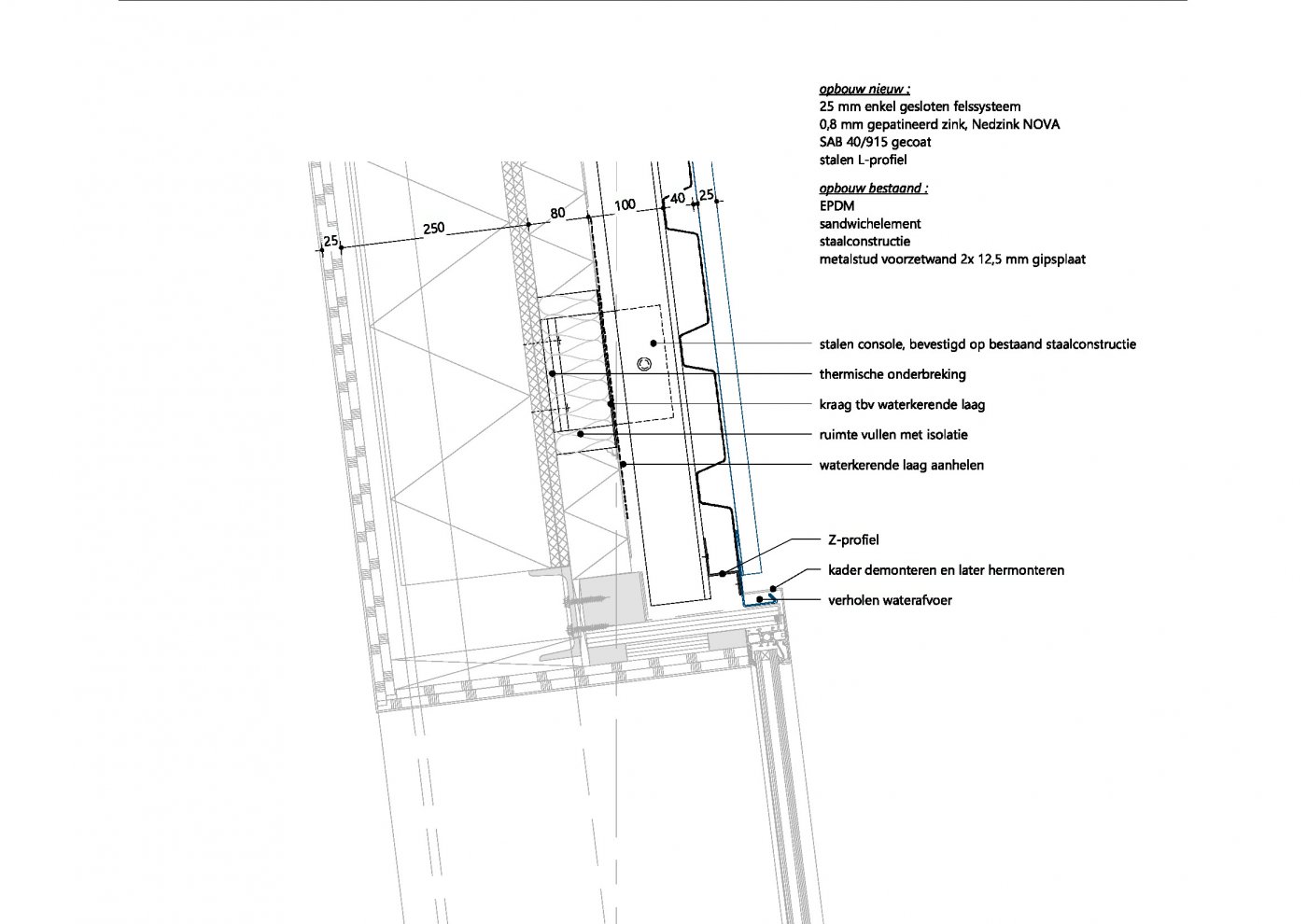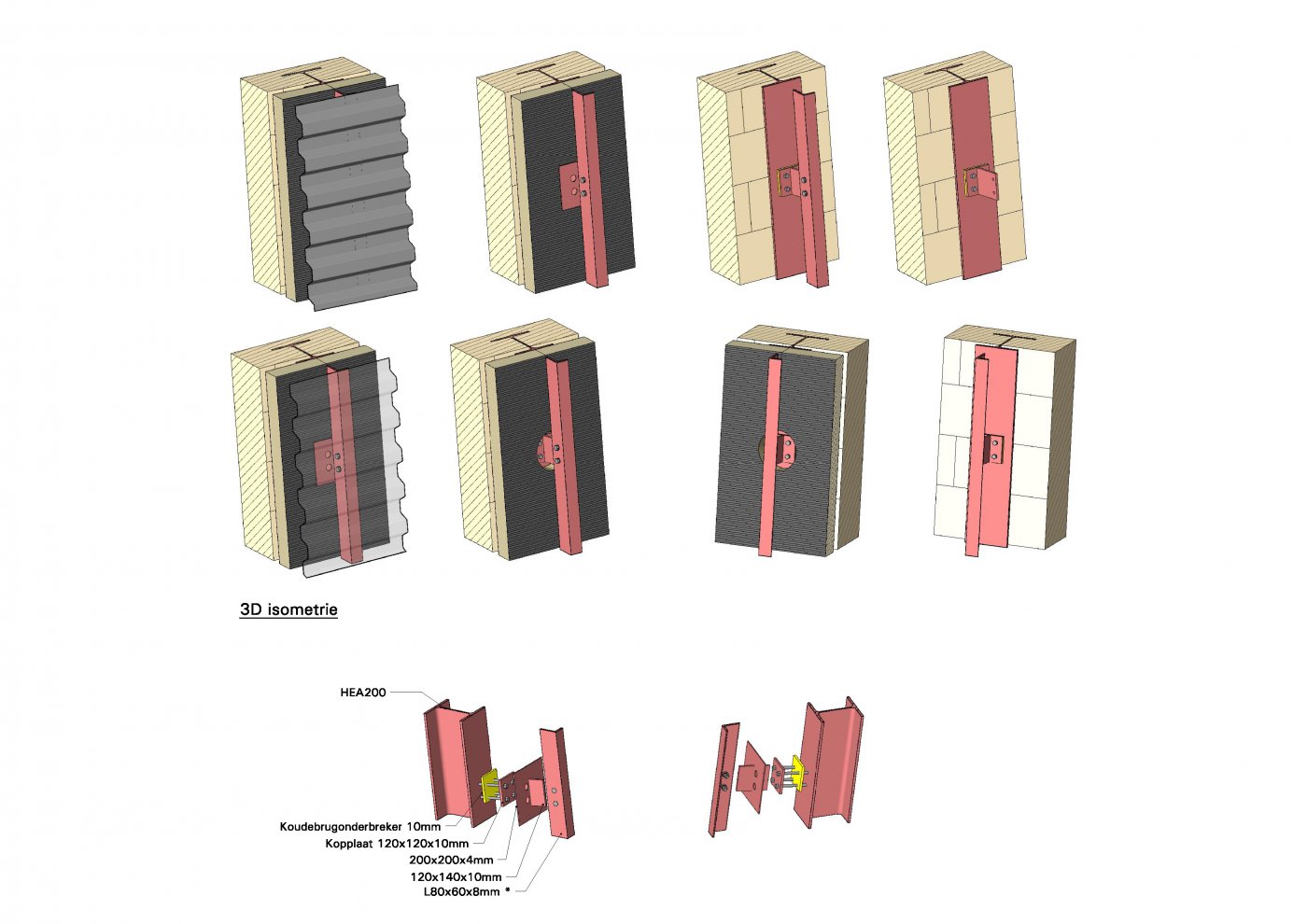 Environmental permit
Production of drawings and documents providing insight into what the façade repairs will look like and how we envisage these (technically speaking).
Review of (any) documents to be provided by third parties, required for submission of the environmental permit.
Collecting the information required for submitting the environmental permit and submitting it digitally in OLO (service for requesting permits online).
Project engineering
Determination and elaboration of the façade drawings for the purpose of determining the dimensions of the façade cladding. The zinc façade design and the existing drawings by Mecanoo were the starting points. In consultation, it was decided whether size-determining façade sections or openings had to be measured. The façade drawings were only made for the zinc cladding and did not include the underlying substructure.
Making one principle cross-section of the normative situation for the purpose of the main dimensions.
Determination of the normative façade and connection details.
Production of the details, attuned and in consultation with Ridder Skins for Buildings, Brons Constructeur & Ingenieurs and with the input from the other documents made for the application for the environmental permit.