Football stadium expanded in stages
Construction New FC Twente Stadium
In August 1956, multifunctional stadium Het Diekman was opened in the equally named sports park on the east side of Enschede . The outdoor stadium could hold 22,000 people, seating 5,500 of them. As was usual in those days, an athletics track was situated in between the pitch and the stands. In 1965, home team Sportclub Enschede merged with the Enschedese Boys to become FC Twente and in the following years, the stands were largely covered.
As a response to disasters in several European football stadiums, the terraces had to be fitted with seats which reduced stadium capacity to 13,500. Because the outdated complex did not allow for more comfort and safety for visitors nor the possibility for companies to network, FC Twente decided to build a new stadium in another location.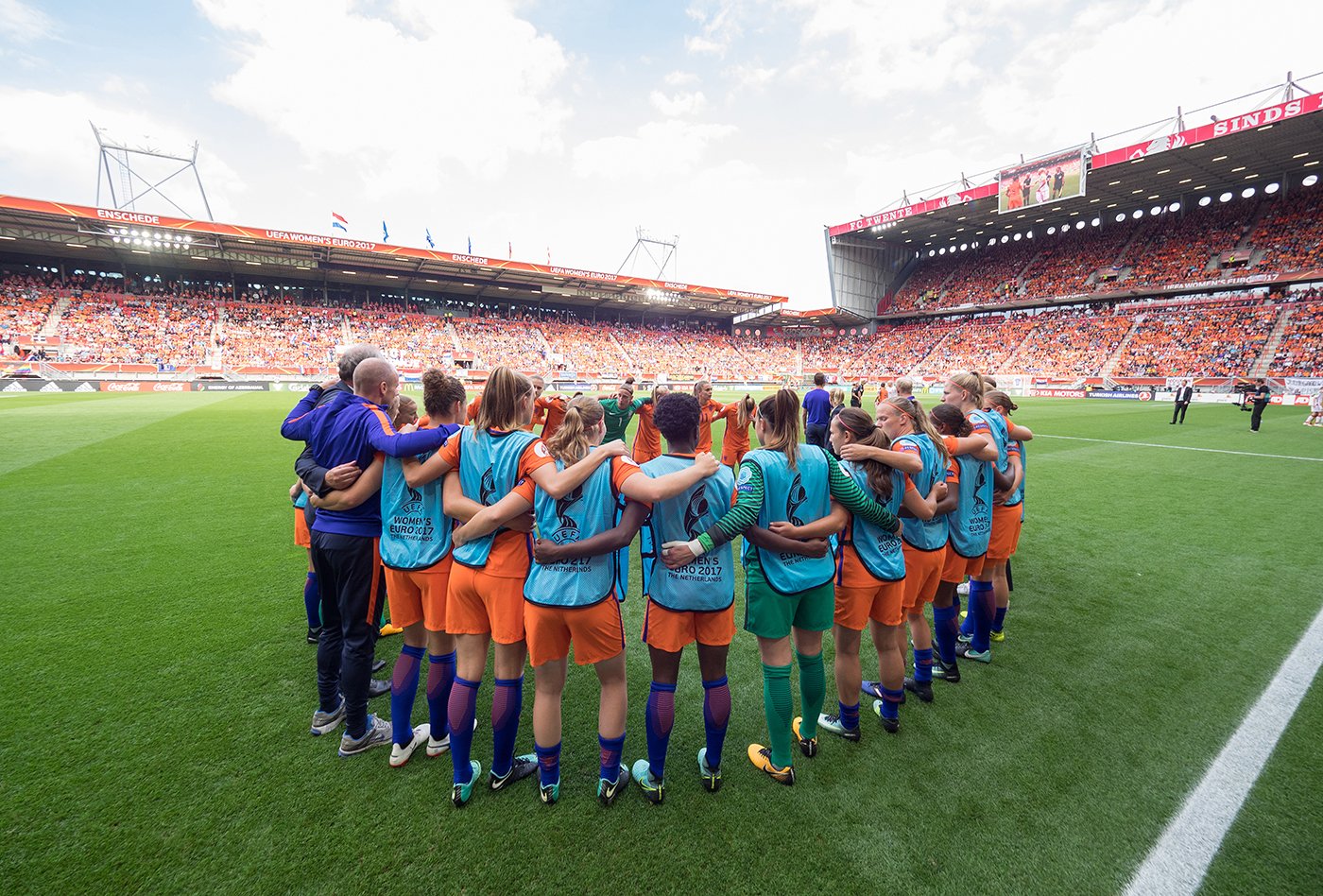 FOOTBALL STRONGHOLD IN TEAM COLOURS
The football club remained in Enschede and chose a location on the western side of the city, near leisure-park Go Planet and Kennispark train station. On 10 May 1998, the first match was played in the Arke-stadium in which a business- and enterprise centre was also integrated. The stadium could then seat 13,250.
First expansion and name change
It soon turned out that this number was insufficient and in 2007 the expansion to 24,500 seats was commenced upon by building a second ring on the south and west side behind the existing stands. In addition to this expansion, a new main building with several functions was also developed. Besides matching the existing stadium, the design of the expansion was also to enhance FC Twente's character and appeal. The renovated stadium was given a new name; De Grolsch Veste.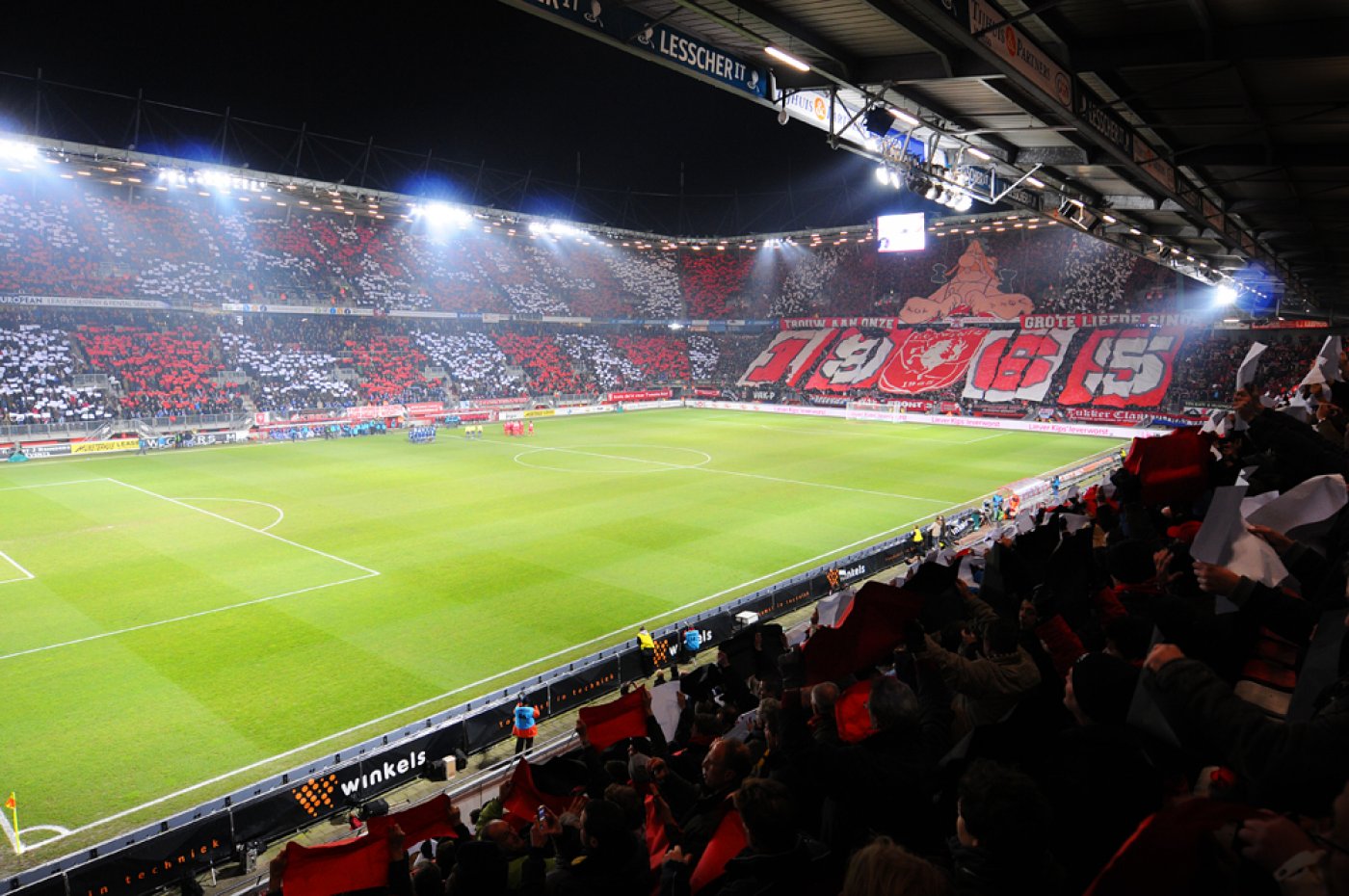 Next expansion
In 2011, the stadium was expanded again, this time to seat 30,000 by building out the second ring into a U-shape. FC Twente has future plans to extend the second ring to the north side and to cover the trench. De Grolsch Veste will then be able to seat 44,000 which would allow the stadium to host Europe League finals.