Opening drinks IAA Architecten on 31 March 2023
Last Friday marked almost a year since IAA Architecten moved into The Melkhal in Enschede. The building has been refurbished and is now fully operational. Reason for us to hold an opening reception and show our clients and all other guests our new office and how we work there. In his speech, Henk Gersen rightly paid tribute to Erik Workel, who had saved The Melkhal from demolition and managed to give it a new lease of life unparalleled in the eastern Netherlands.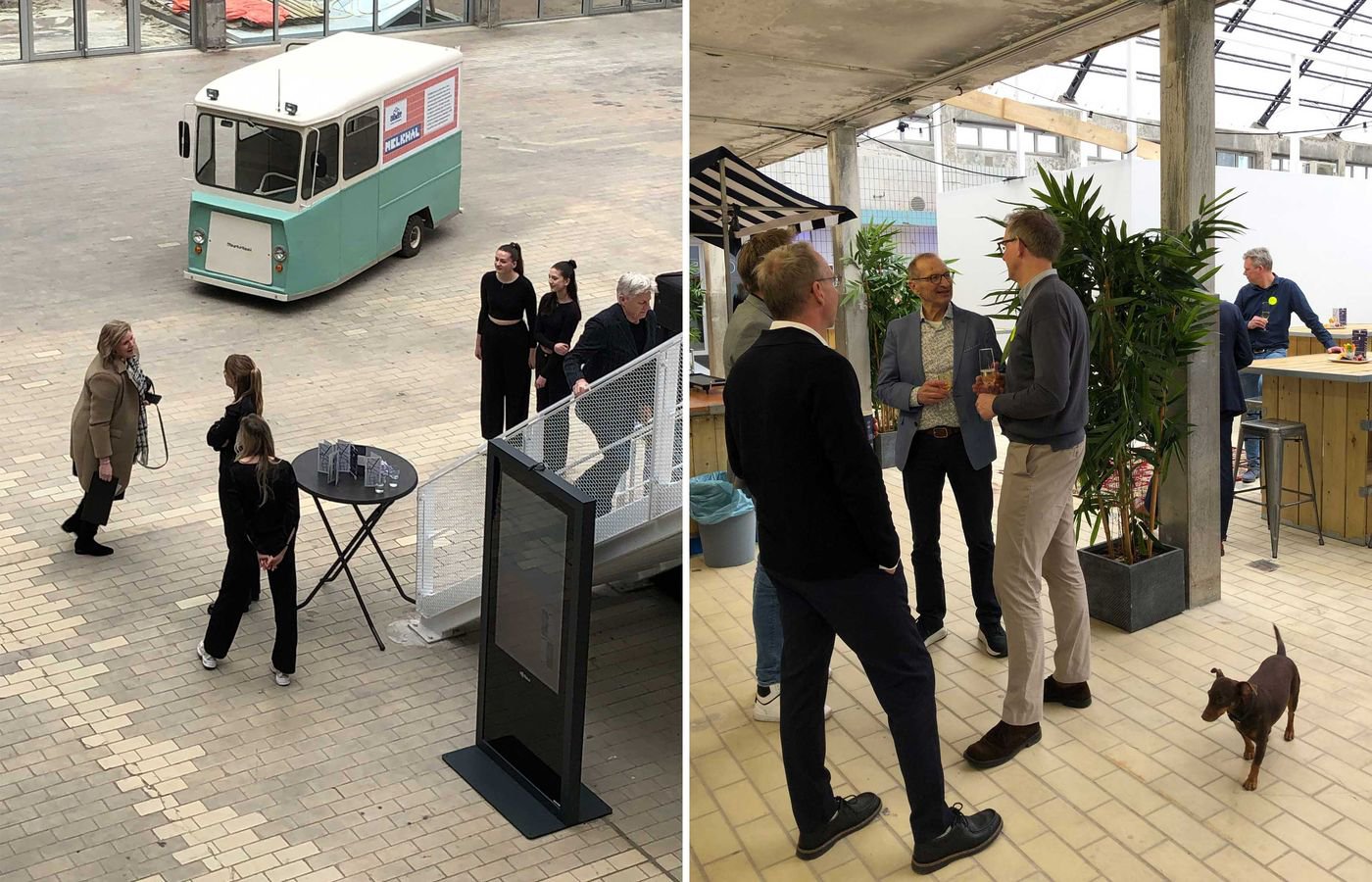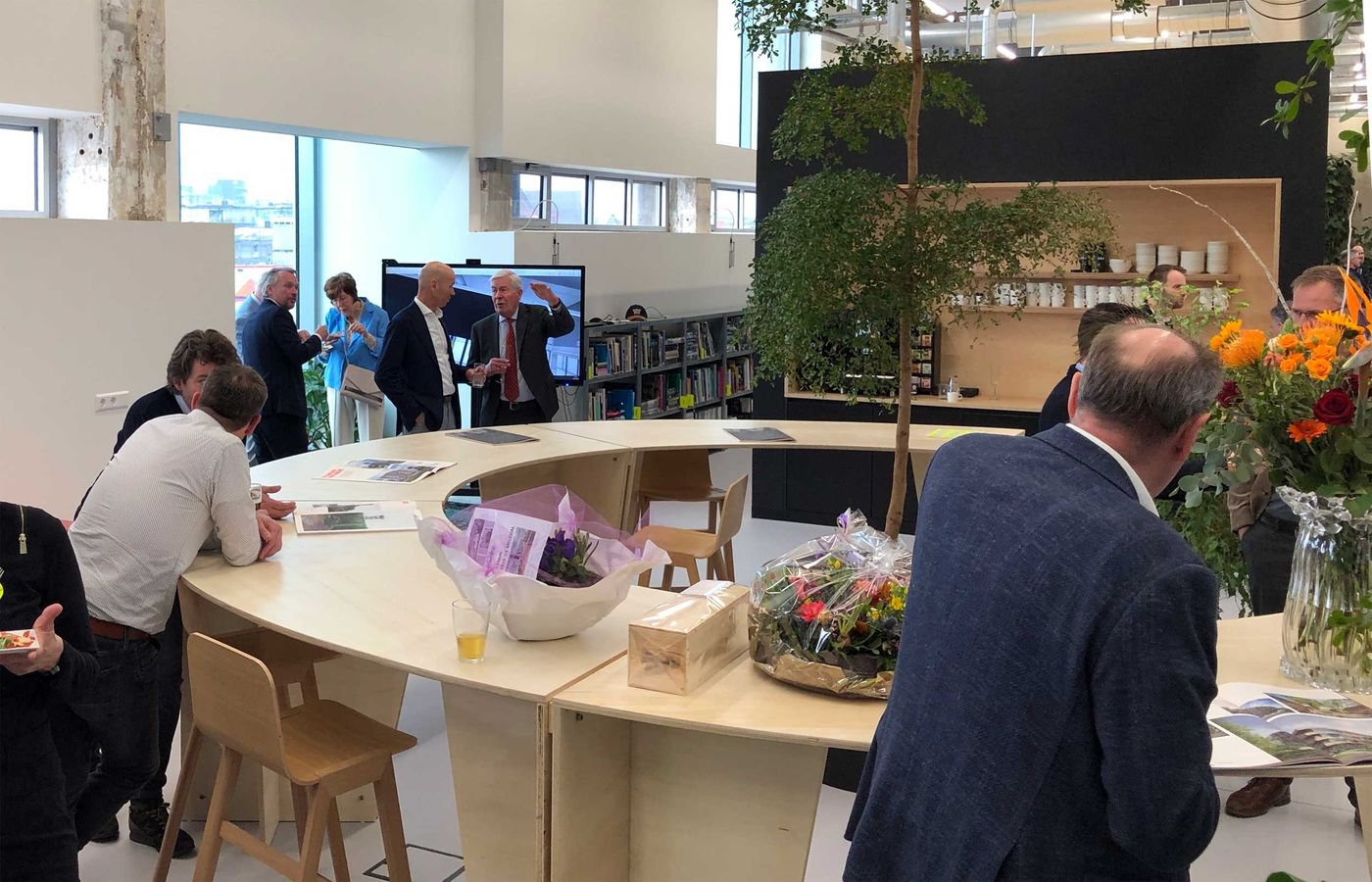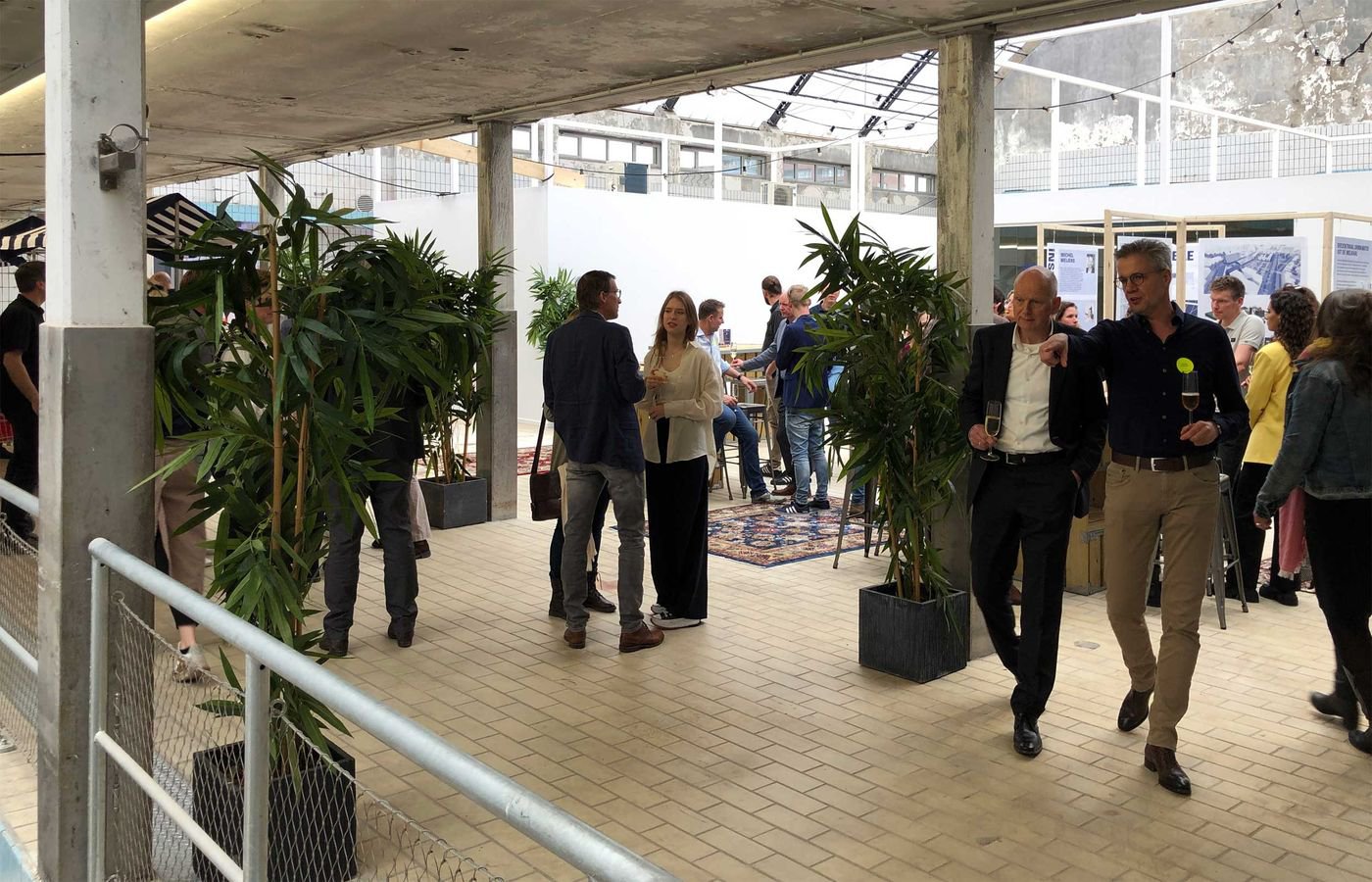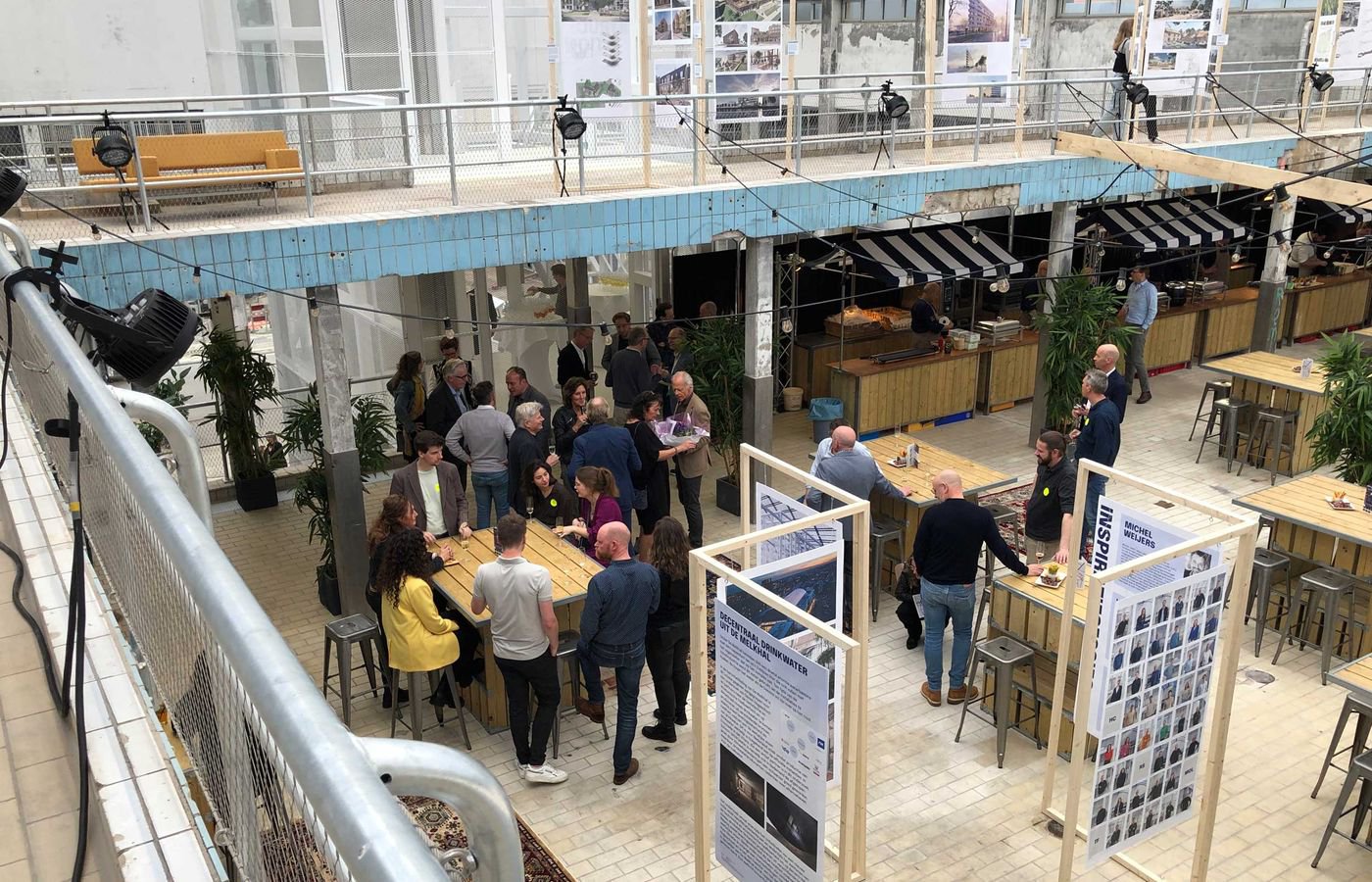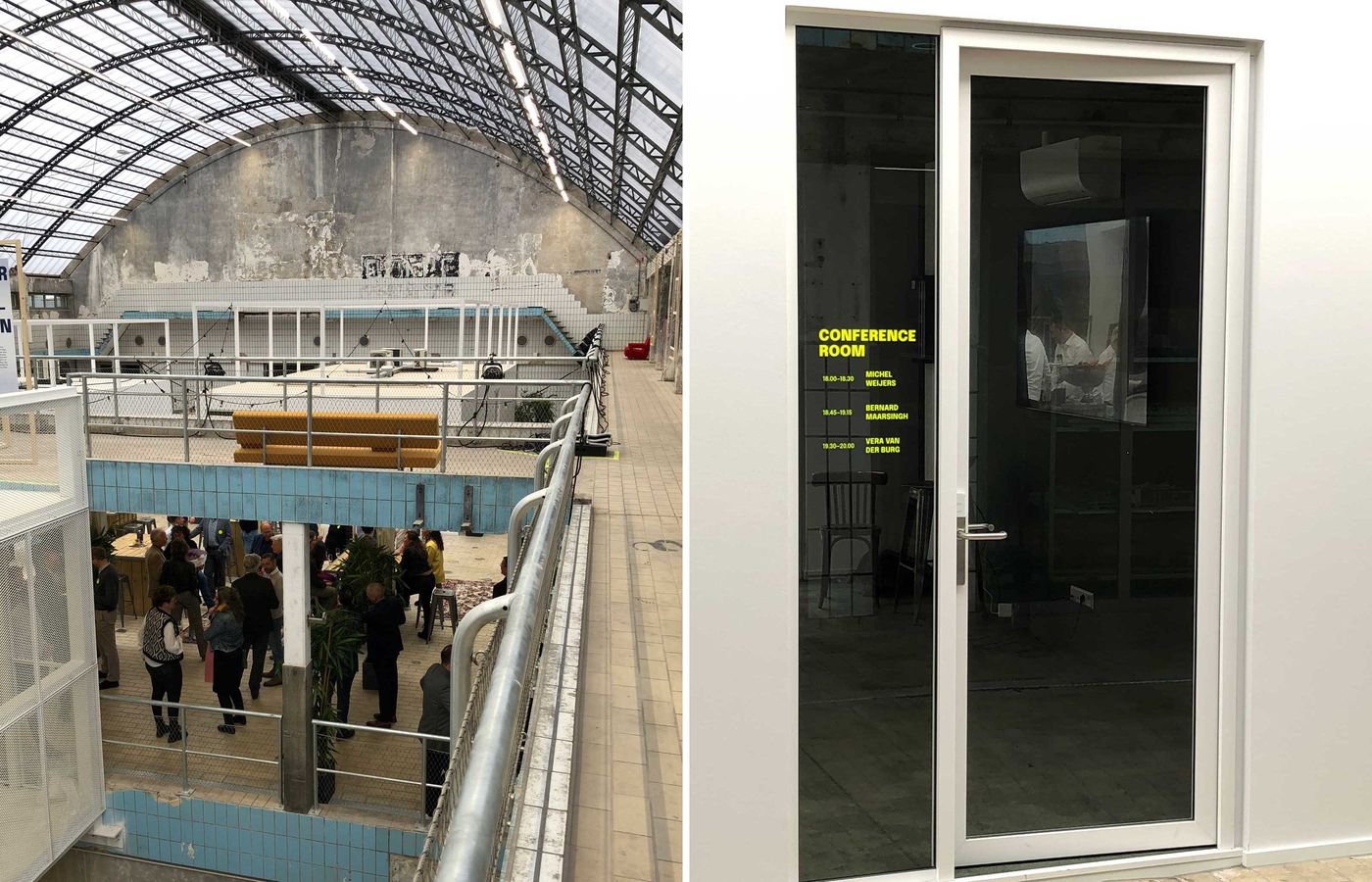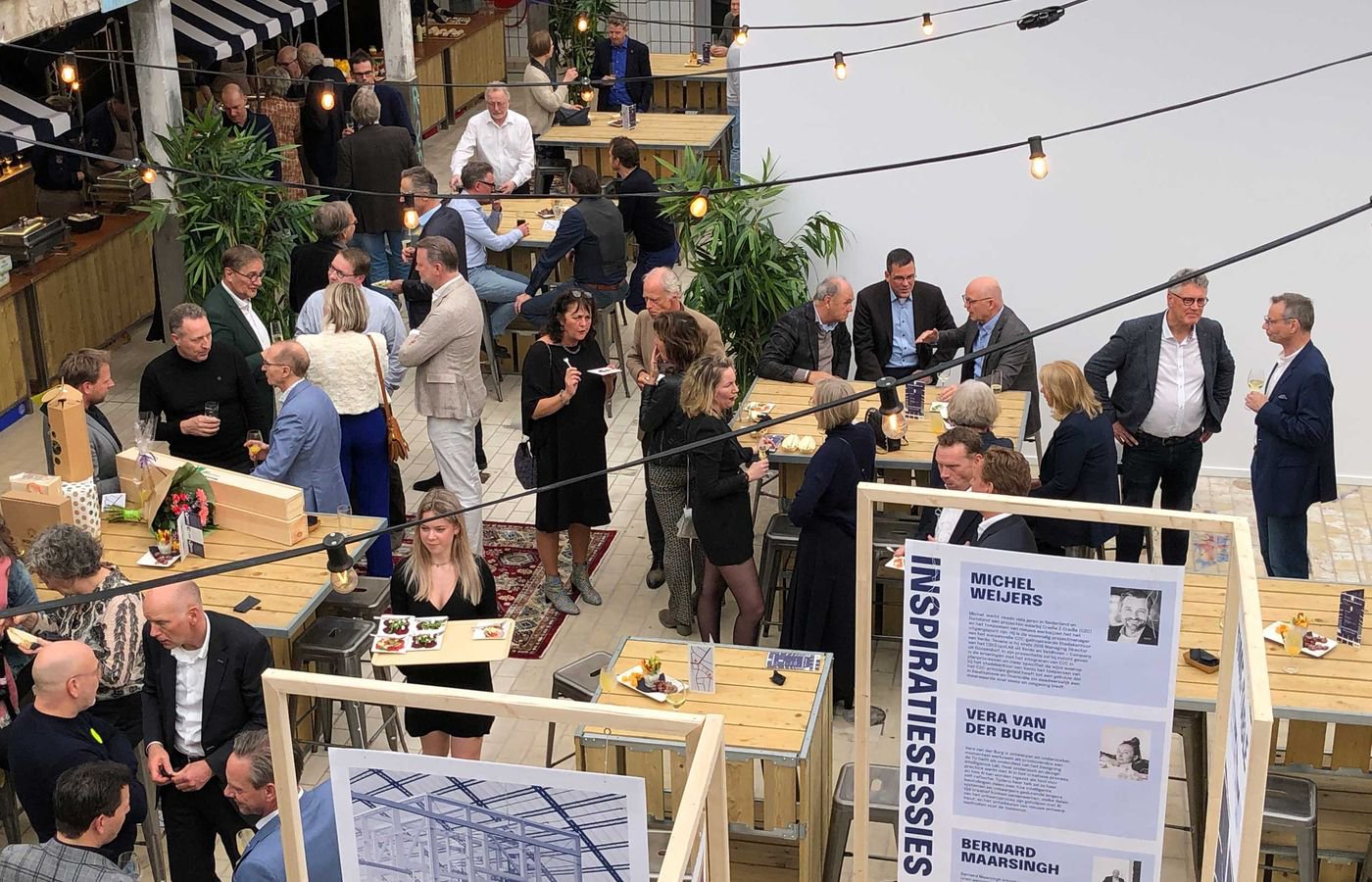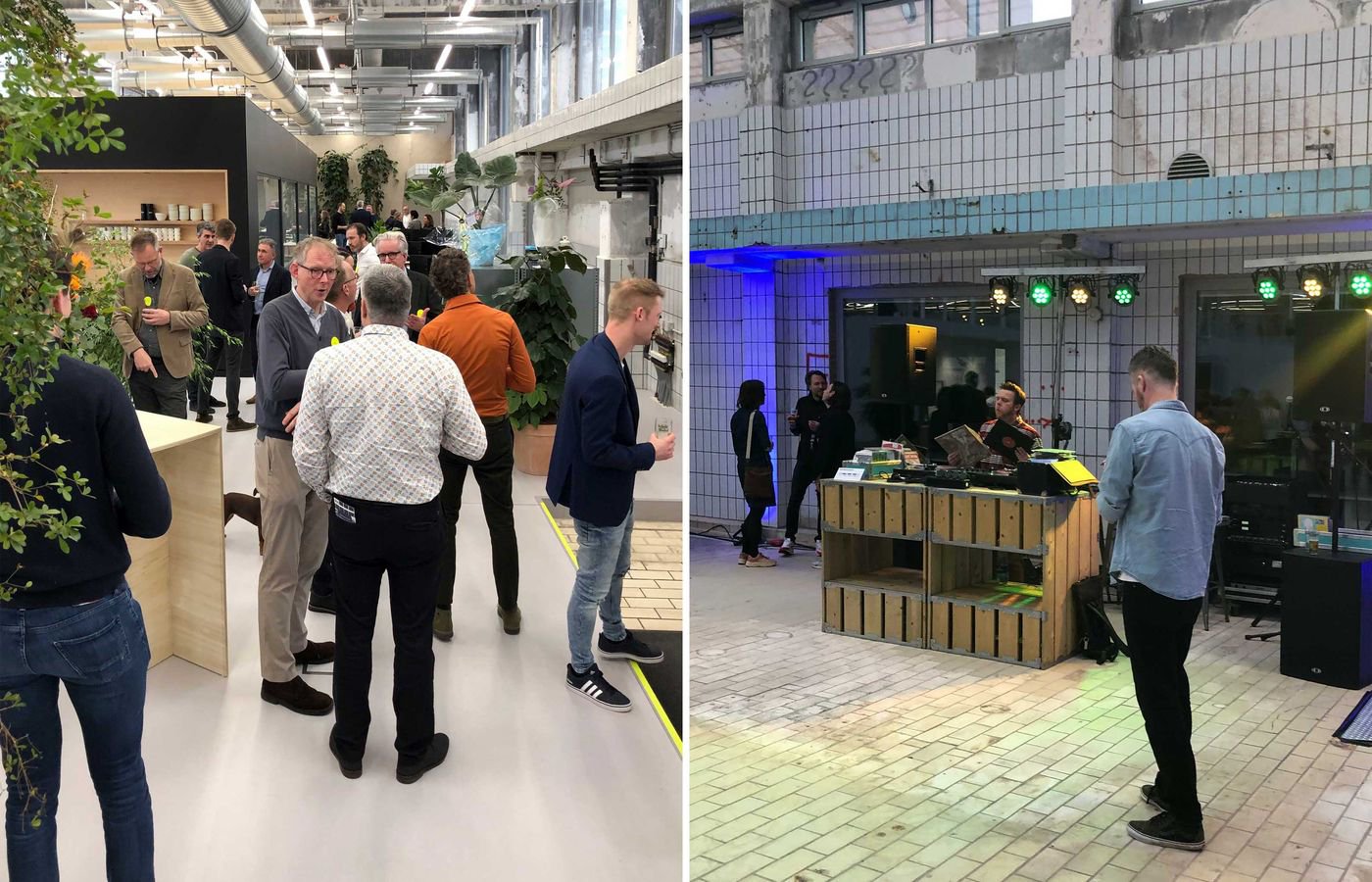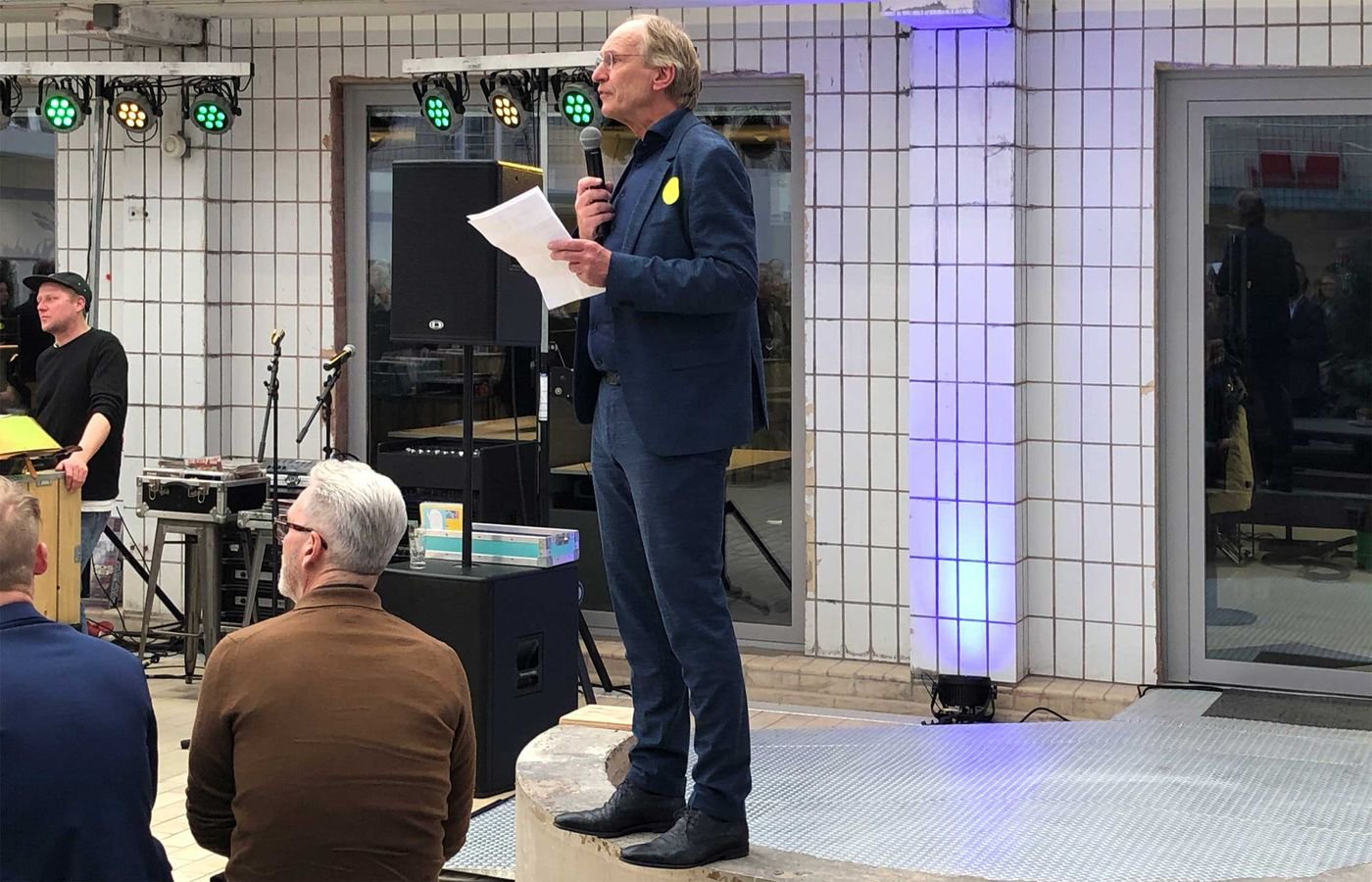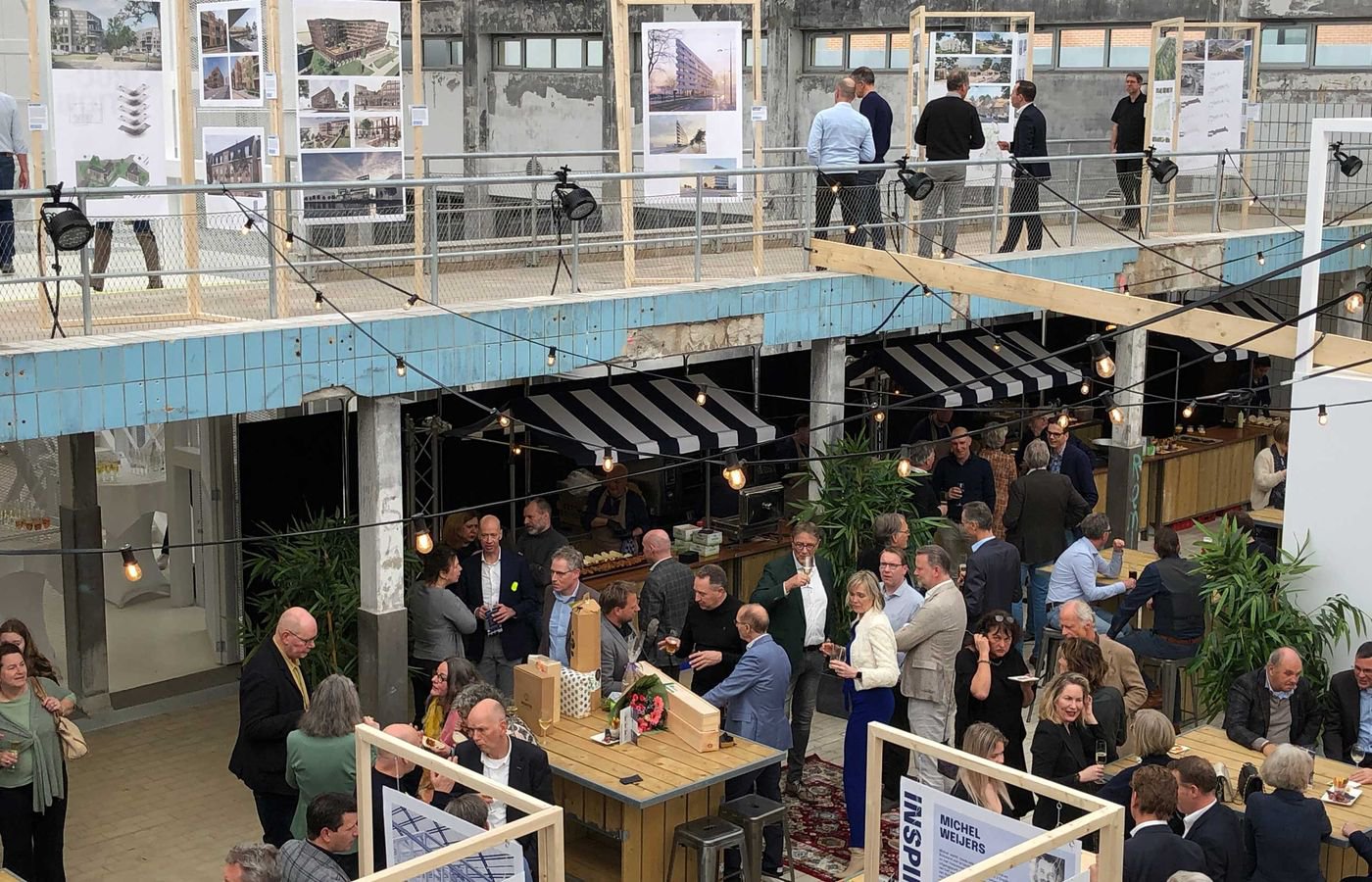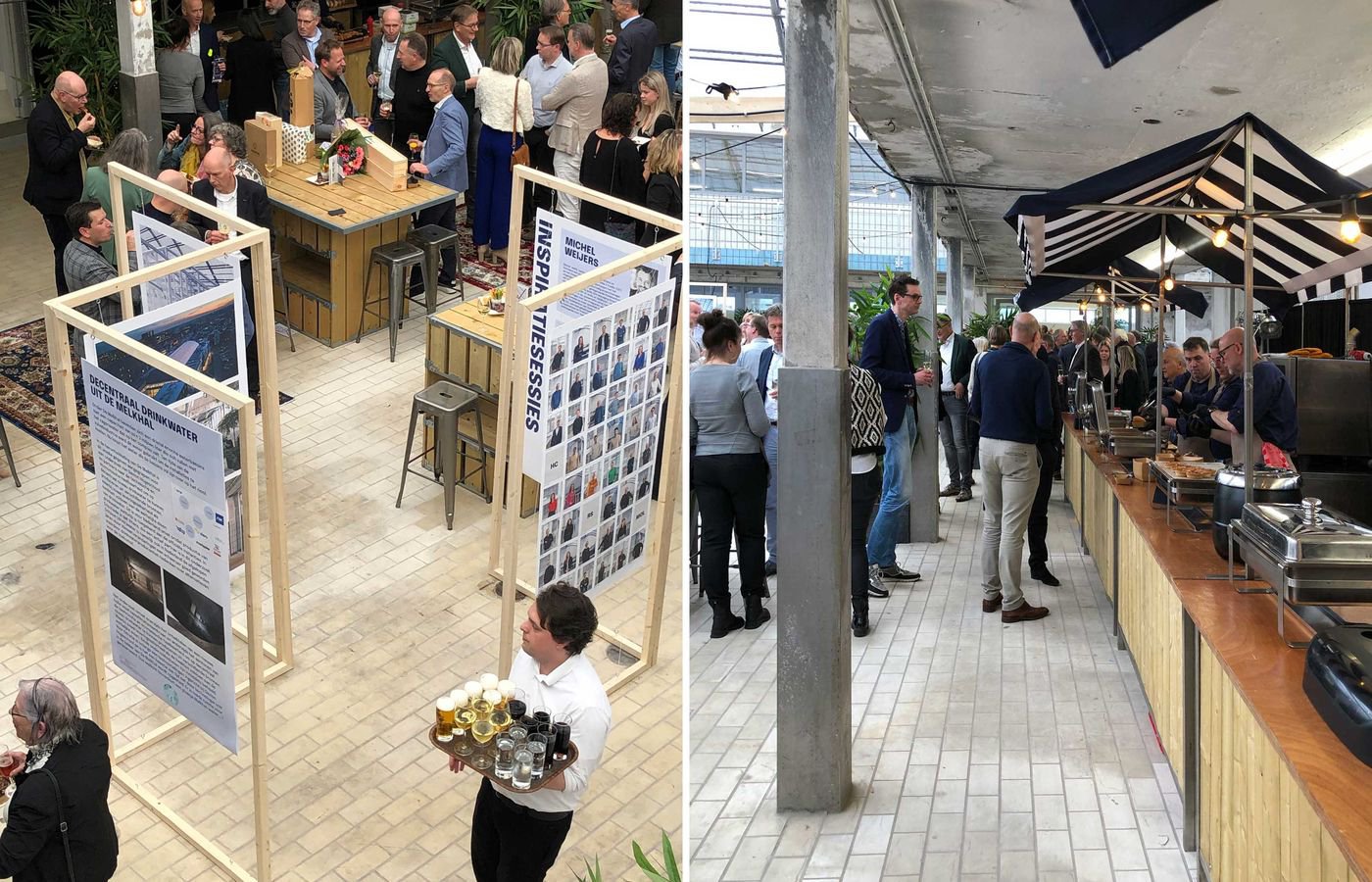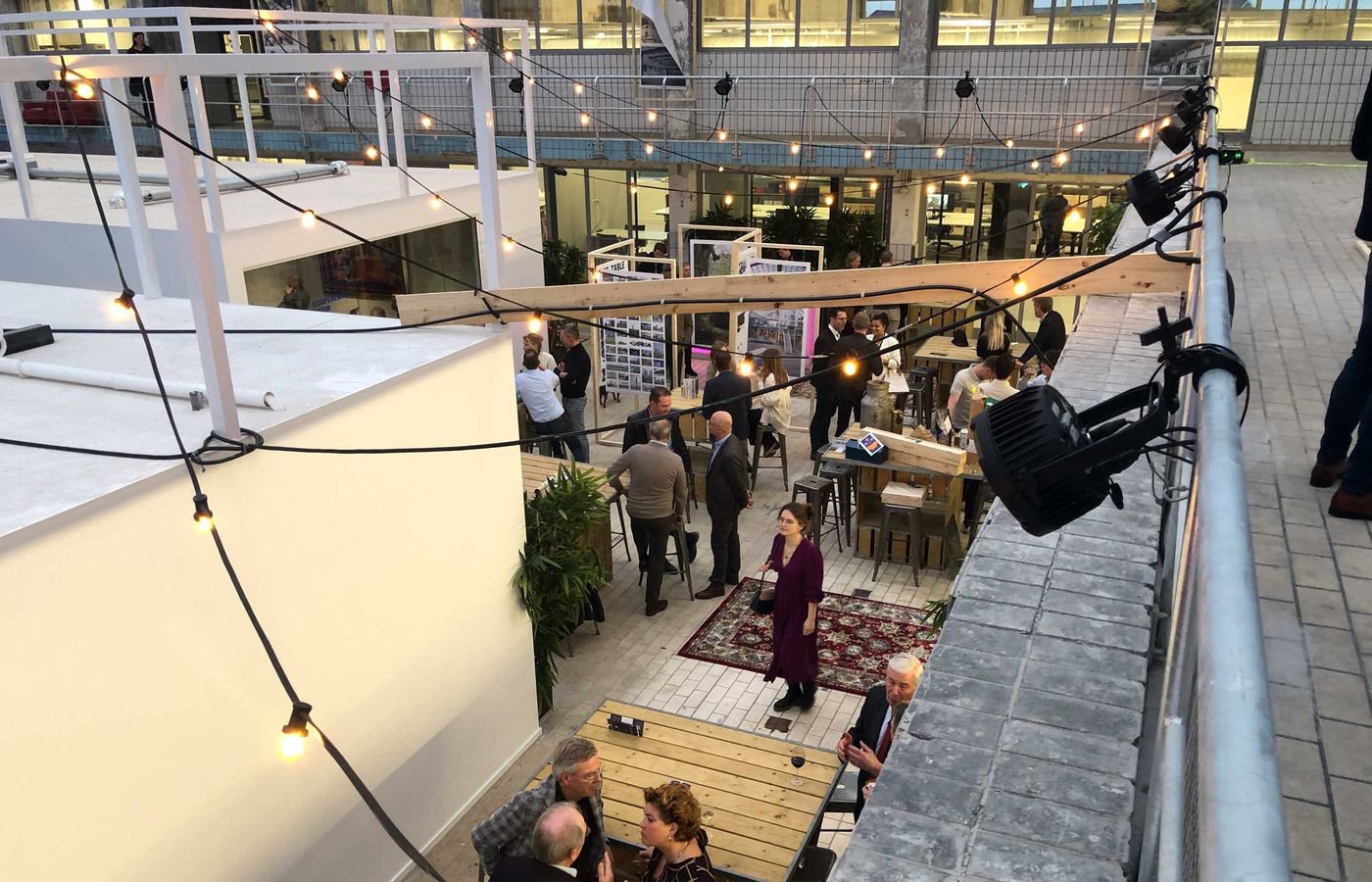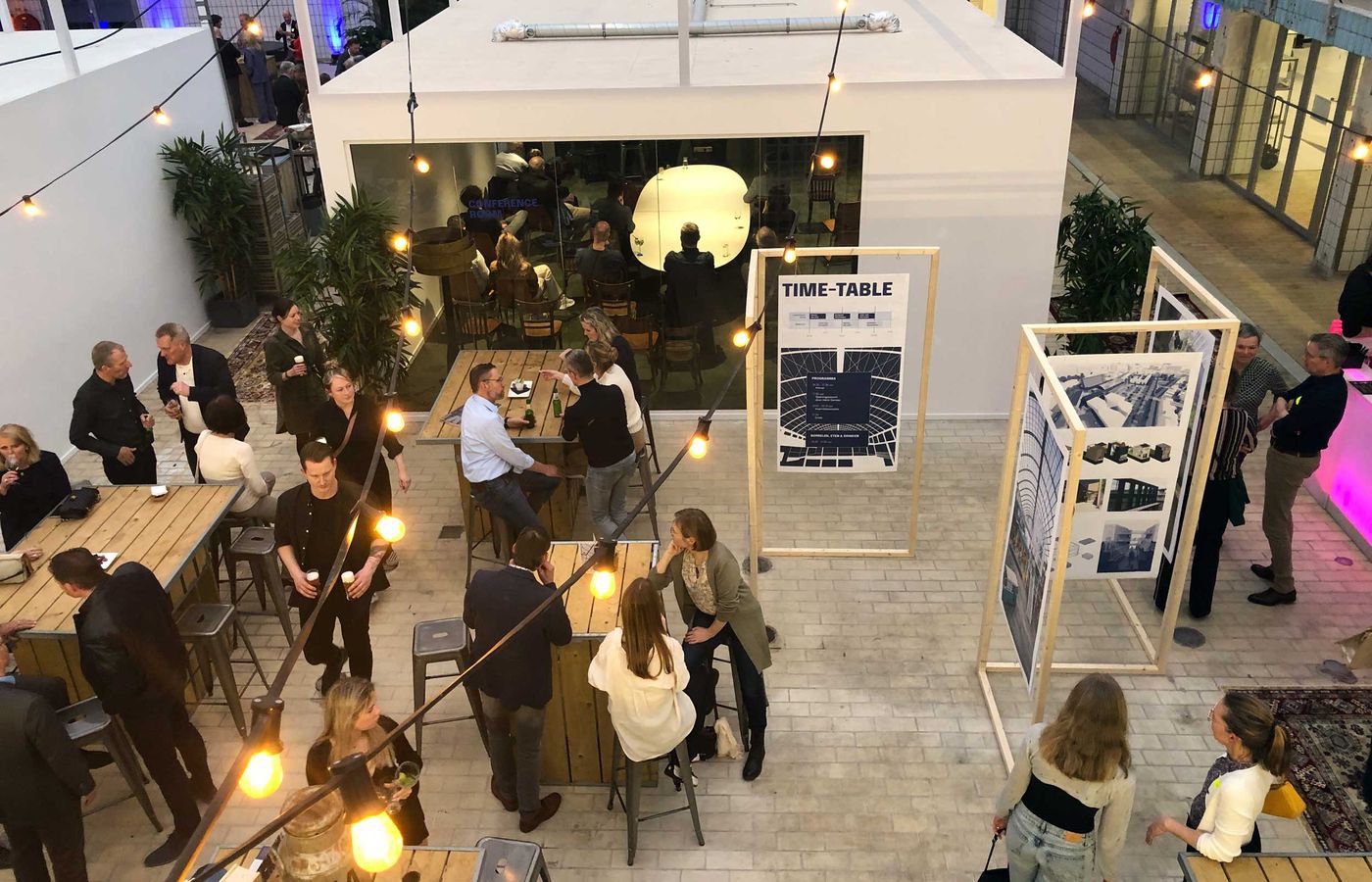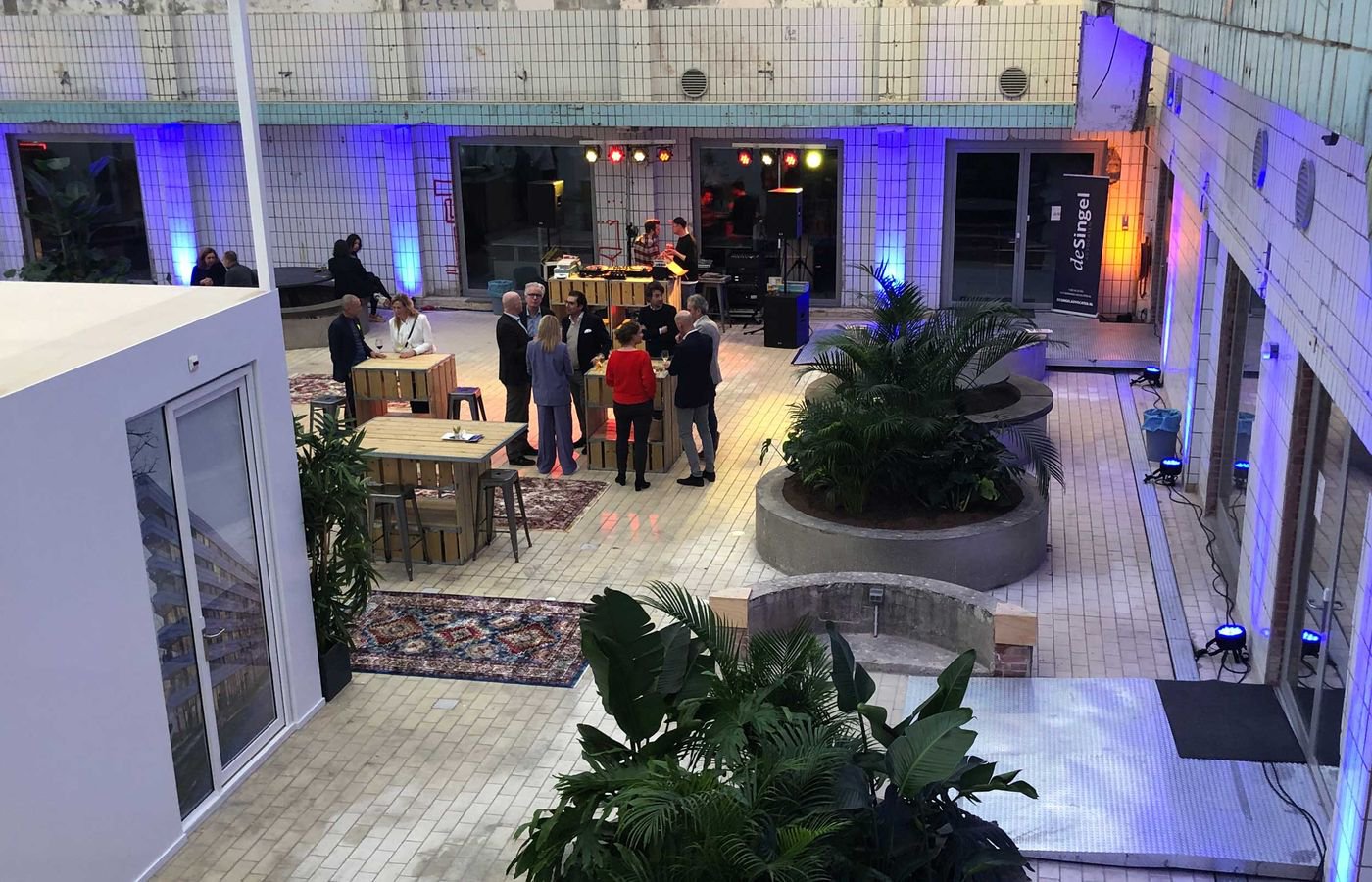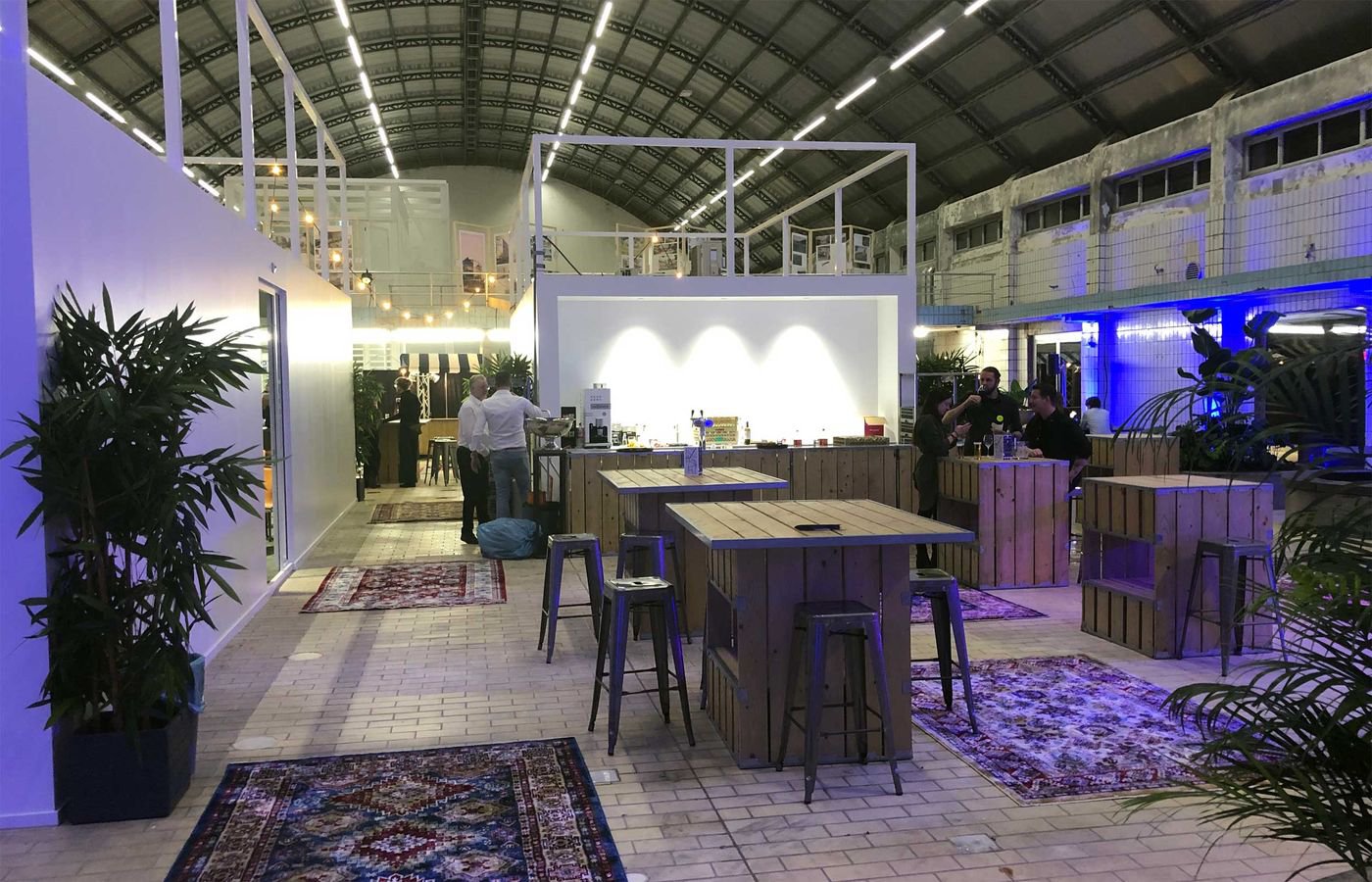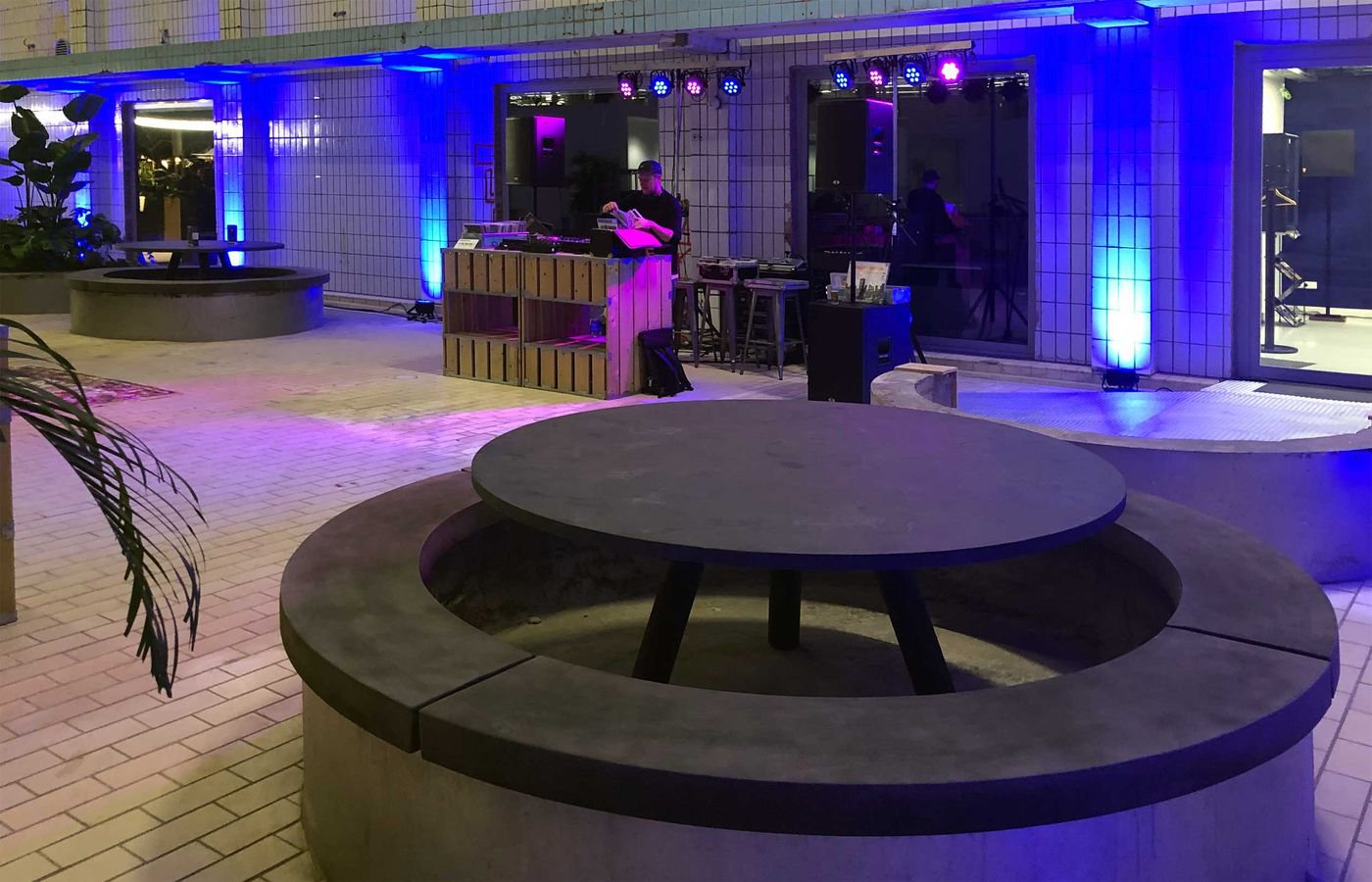 Great atmosphere in The Melkhal
The festive get-together was a great success! Not least because of the delicious catering, but also because of the inspiration sessions given by psychologist Bernard Maarsingh, designer and researcher Vera van der Burg and Cradle to Cradle connoisseur Michel Weijers. And, of course, the music, lighting and info panels featuring IAA projects.