New entrance area at 'De Maere' in Enschede
For a long time, students of the ROC van Twente location Ariënsplein and those of Saxion 'Epy Drost' shared the same entrance at the Van Galenstraat. The upgrading of Ariënsplein into a new public space offered the ROC the opportunity to emphasise its identity with its own entrance, namely by reinstating the original main entrance of the National Monument De Maere. To ensure that the front space at the main entrance would match the character of the Ariënsplein, we designed a new entrance area as a common area for students and staff.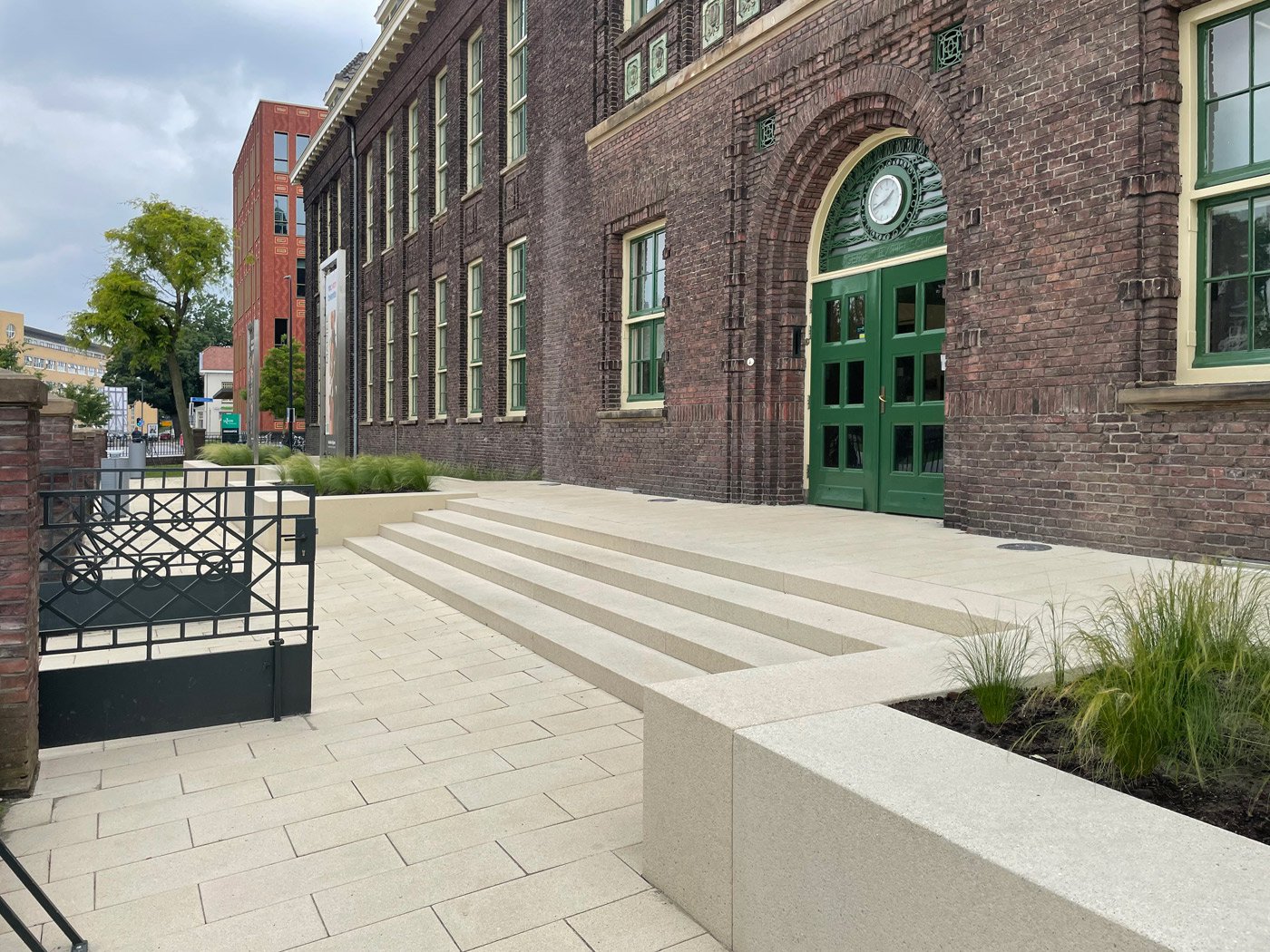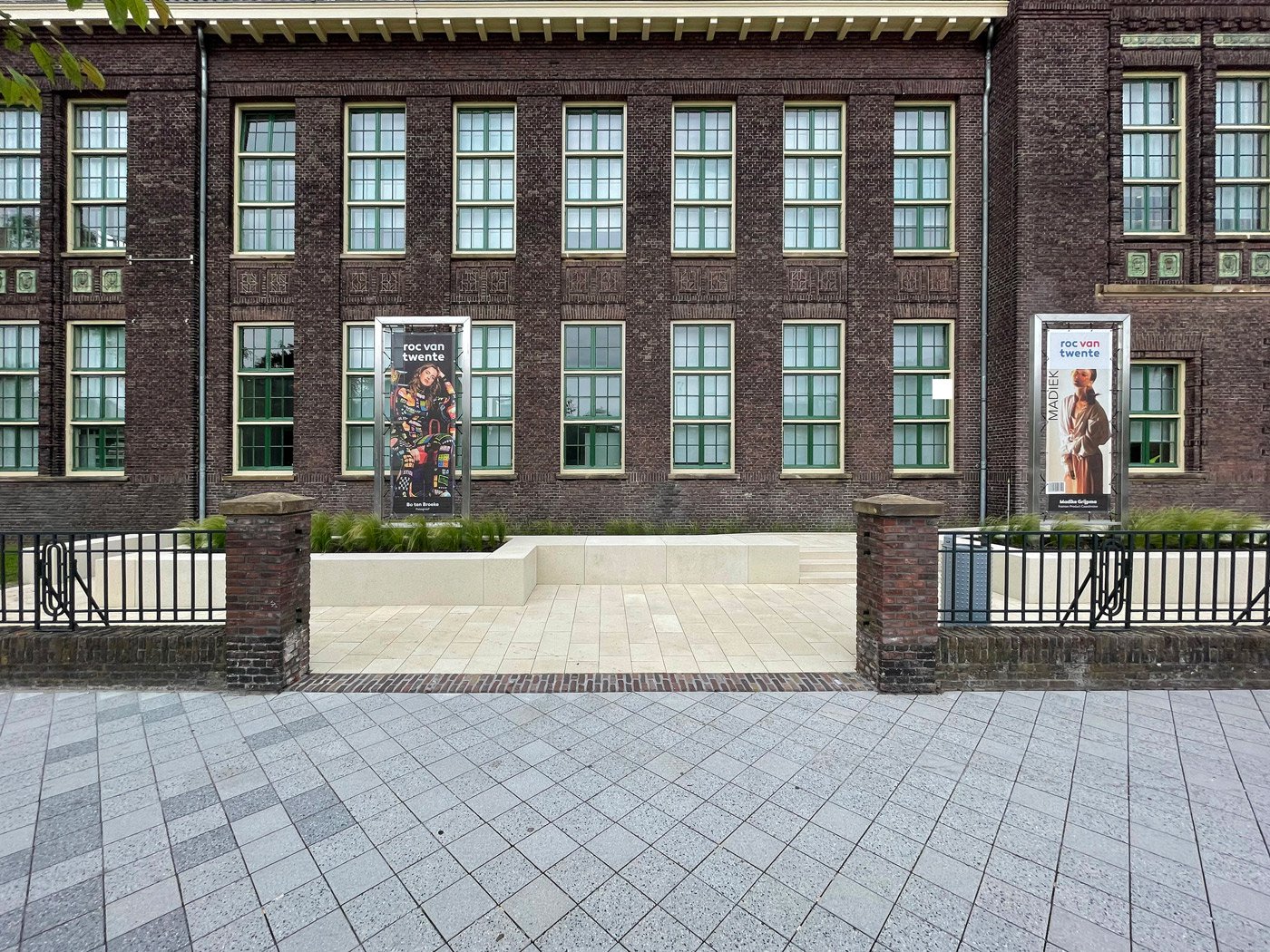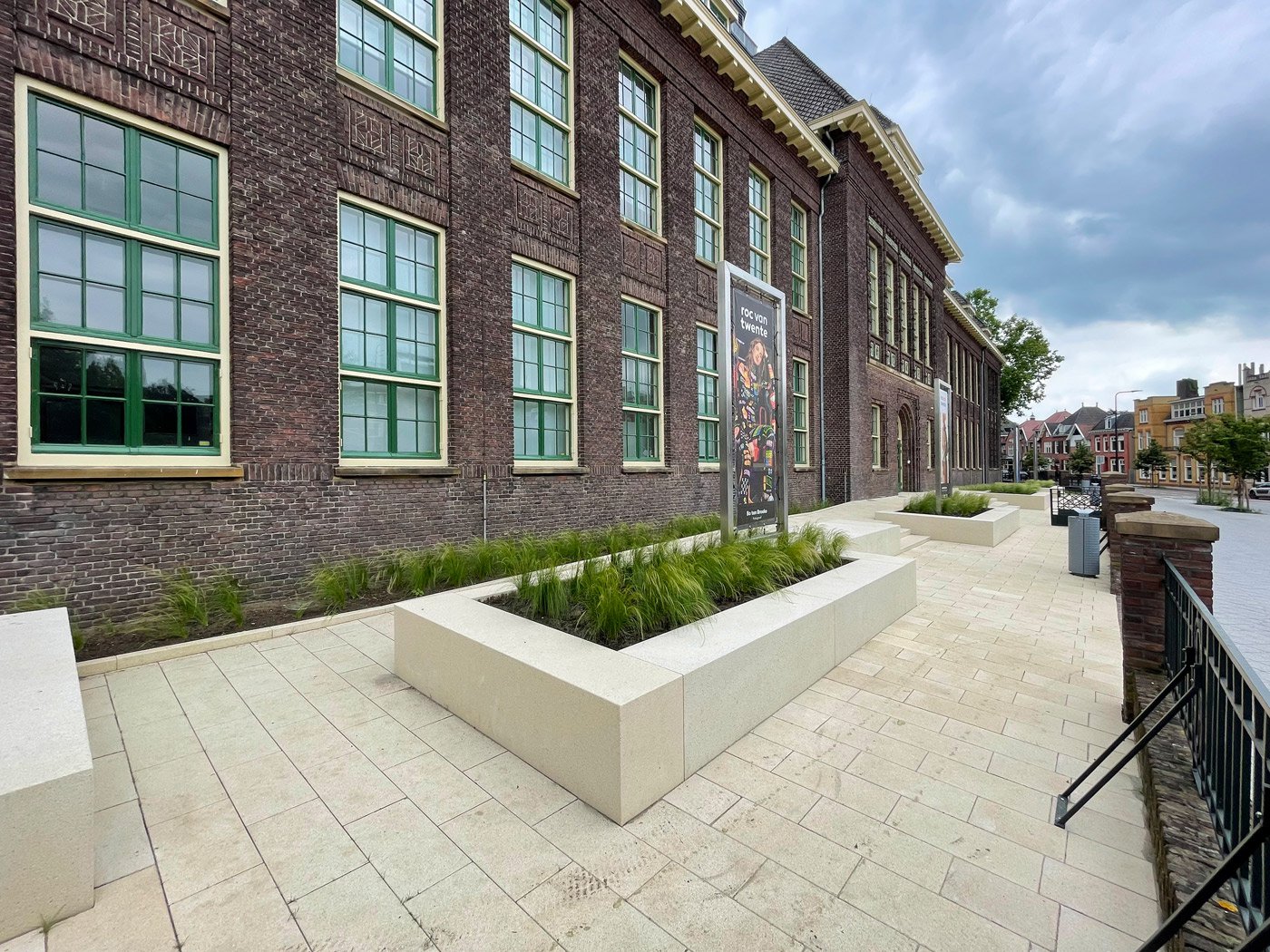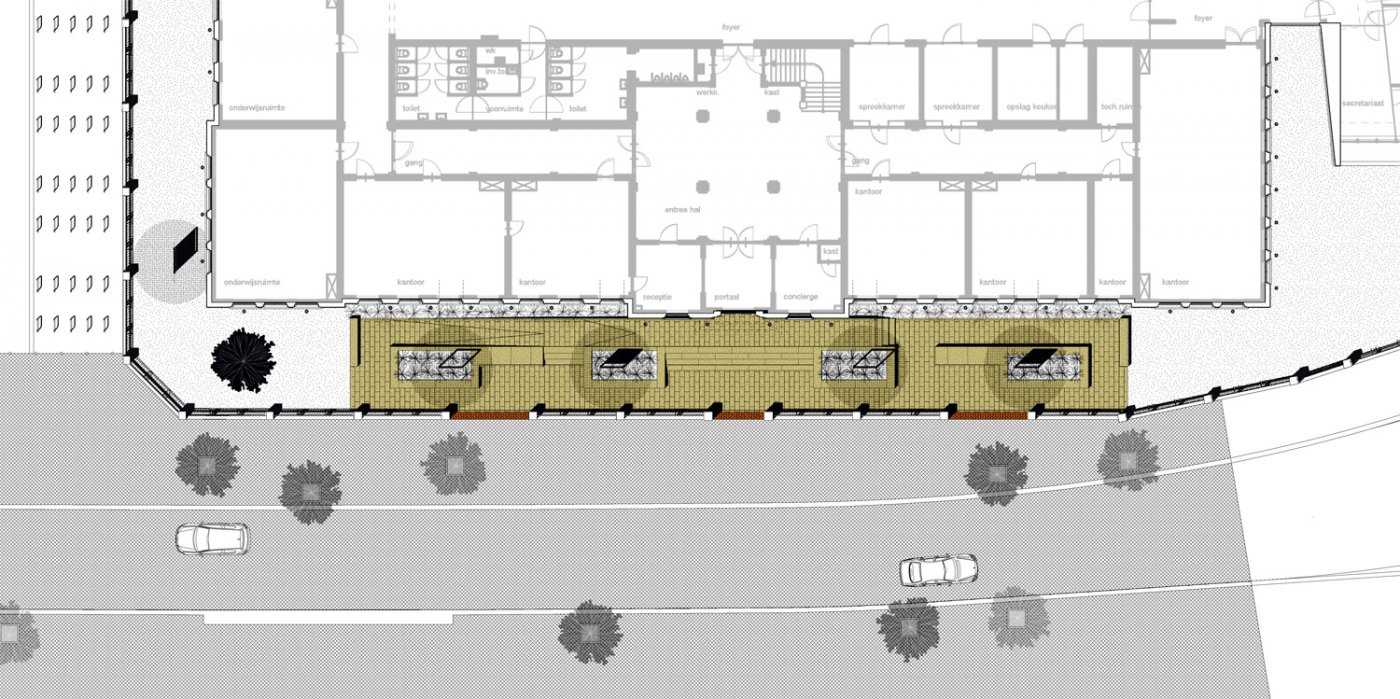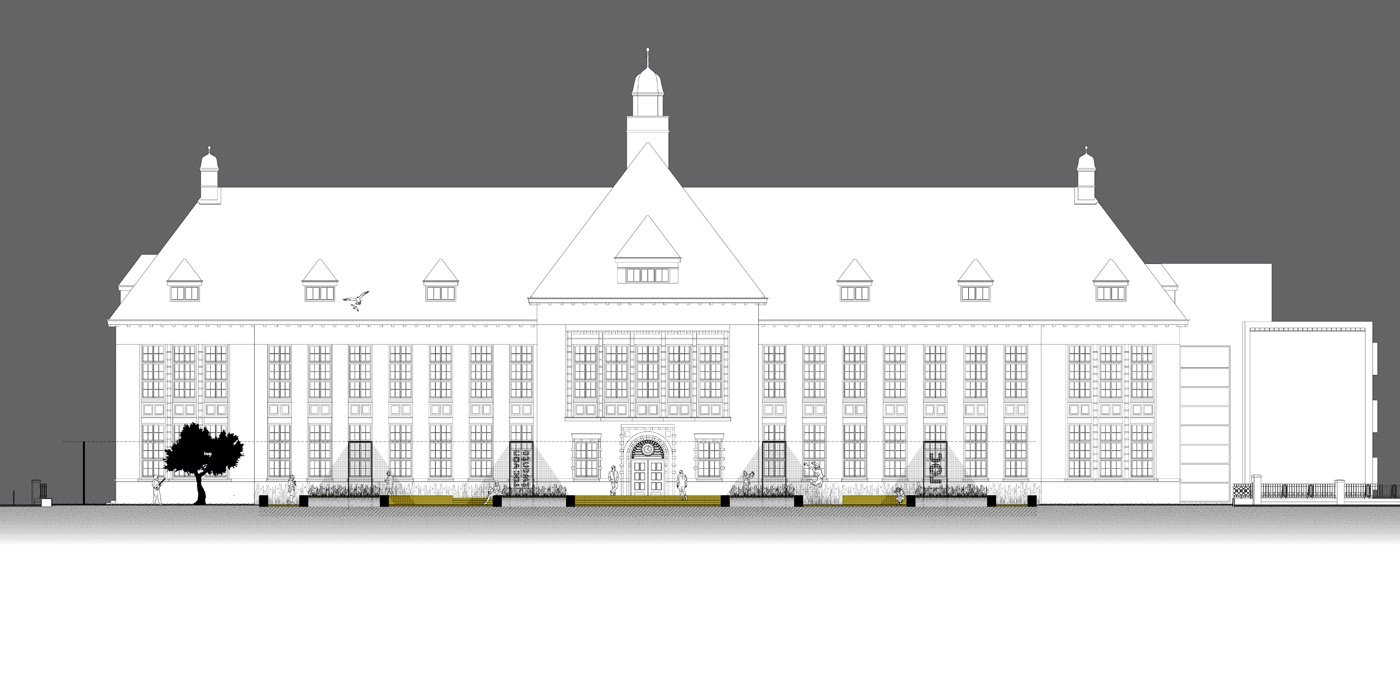 INDEPENDENT (COMMON) AREA
In consultation with the Building Inspectorate, reversible interventions were made that improved the accessibility and spatial quality of the front area but simultaneously respected the building. The monumental masonry fence has been breached in a number of places, entrance gates have been opened and secured. New paving has been combined with seating elements and borders in the same colour. Furthermore, a ramp has been added making the main entrance barrier-free.
The area between wall/fence and building has become an independent space between public space and monument even more clearly, where traces of the wall's location have remained clearly legible. Also, steel display frames with temporary content show what happens inside without disturbing the building.
The design was carried out by Roelofs Groep from Den Ham.