Development of factory building from FD
PlastChem
PlastChem develops and manufactures PVC compounds, raw materials in granular and powder form for the plastics processing industry. PlastChem's customers use the compounds for a variety of applications, such as building materials, garden fencing, car dashboards and cables. Hardenberg now houses Europe's most modern PVC plant consisting of three hall sections totalling 10,000 m², offices and a laboratory wing of some 3,000 m². The manufacturing process consists of boilers, silos, hoppers, weighing frames and pipes, meaning the whole factory is actually one big machine consisting of several production lines.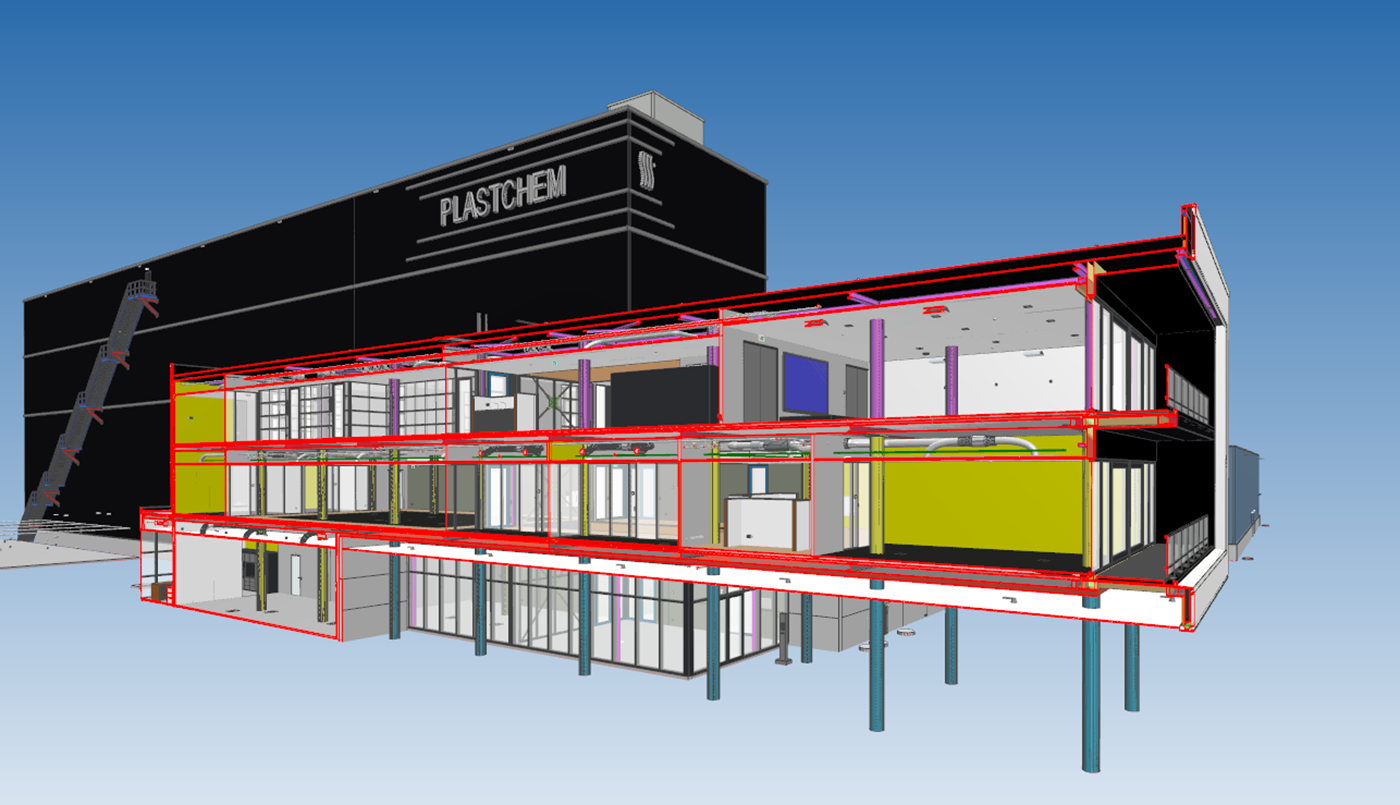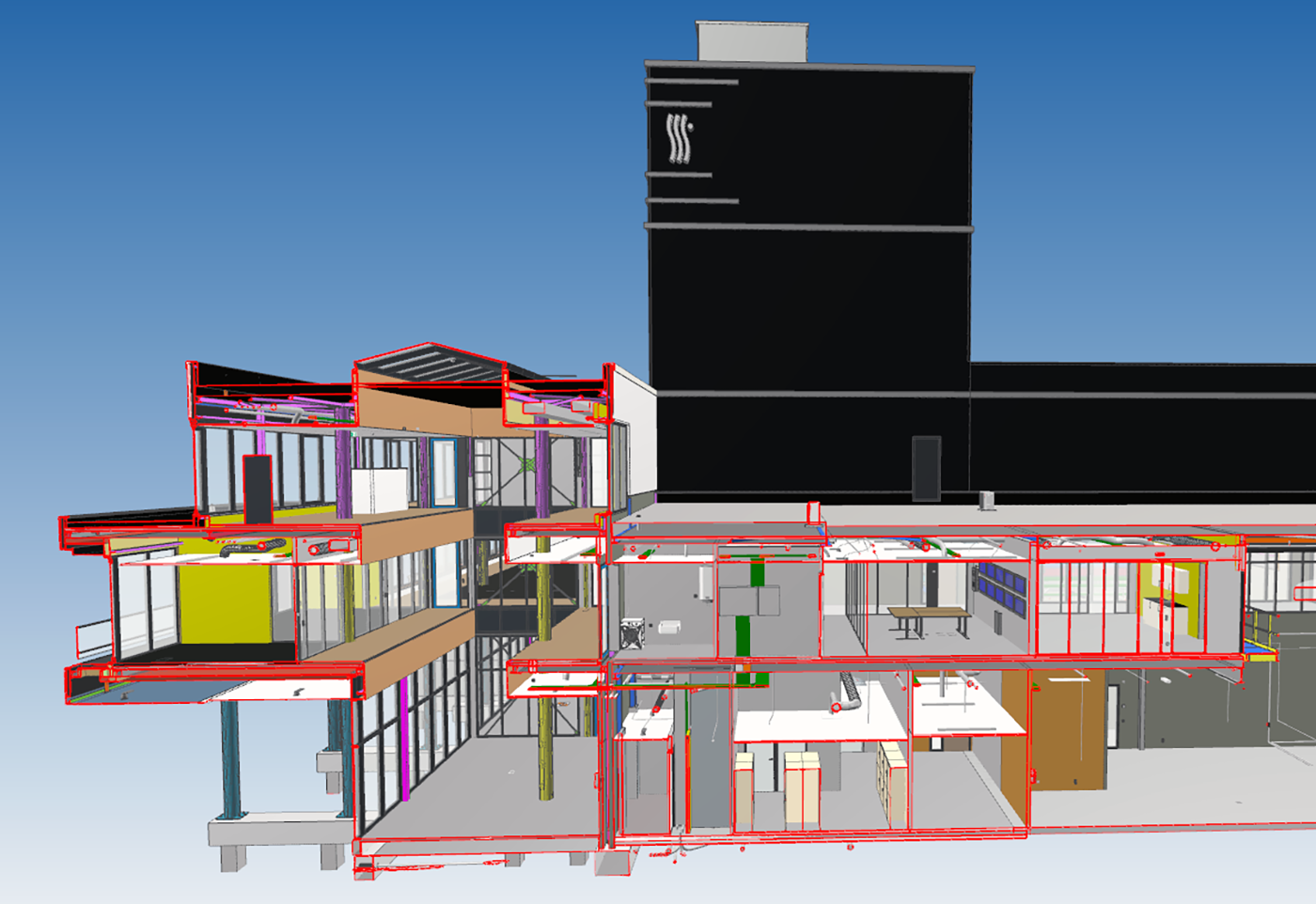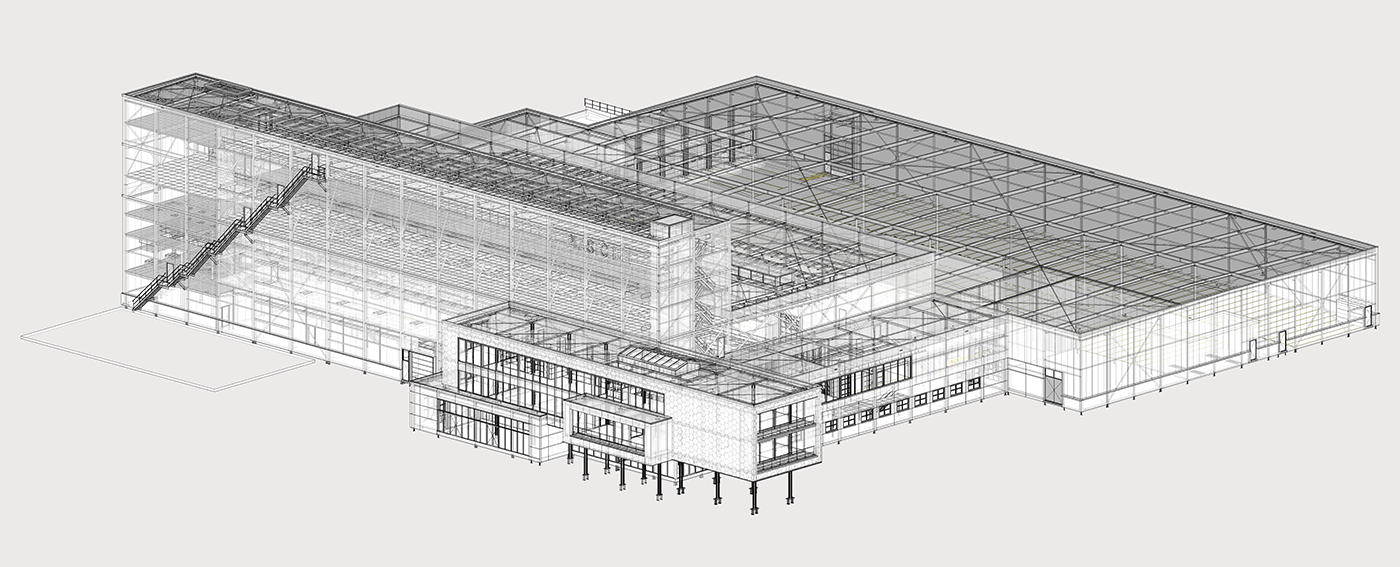 Work undertaken by IAA Engineering
IAA Engineering developed the FD of Buro de Haan in BIM. Special feature: the façade of the company restaurant + offices consists of hexagonal panels, they define the dimensions of this part of the complex.
Photo: PlastChem