ROC on a campus outside of the city
Arcus College
Arcus College has bundled the largest part of its ROC courses in a new building at a location outside the centre of Heerlen. Located in a rural area near Sintermeerten College, Zuyd University and the Open University. The design had to provide the various departments with their own identity and make the buildings able to cope with shrinkage and growth in student numbers internally.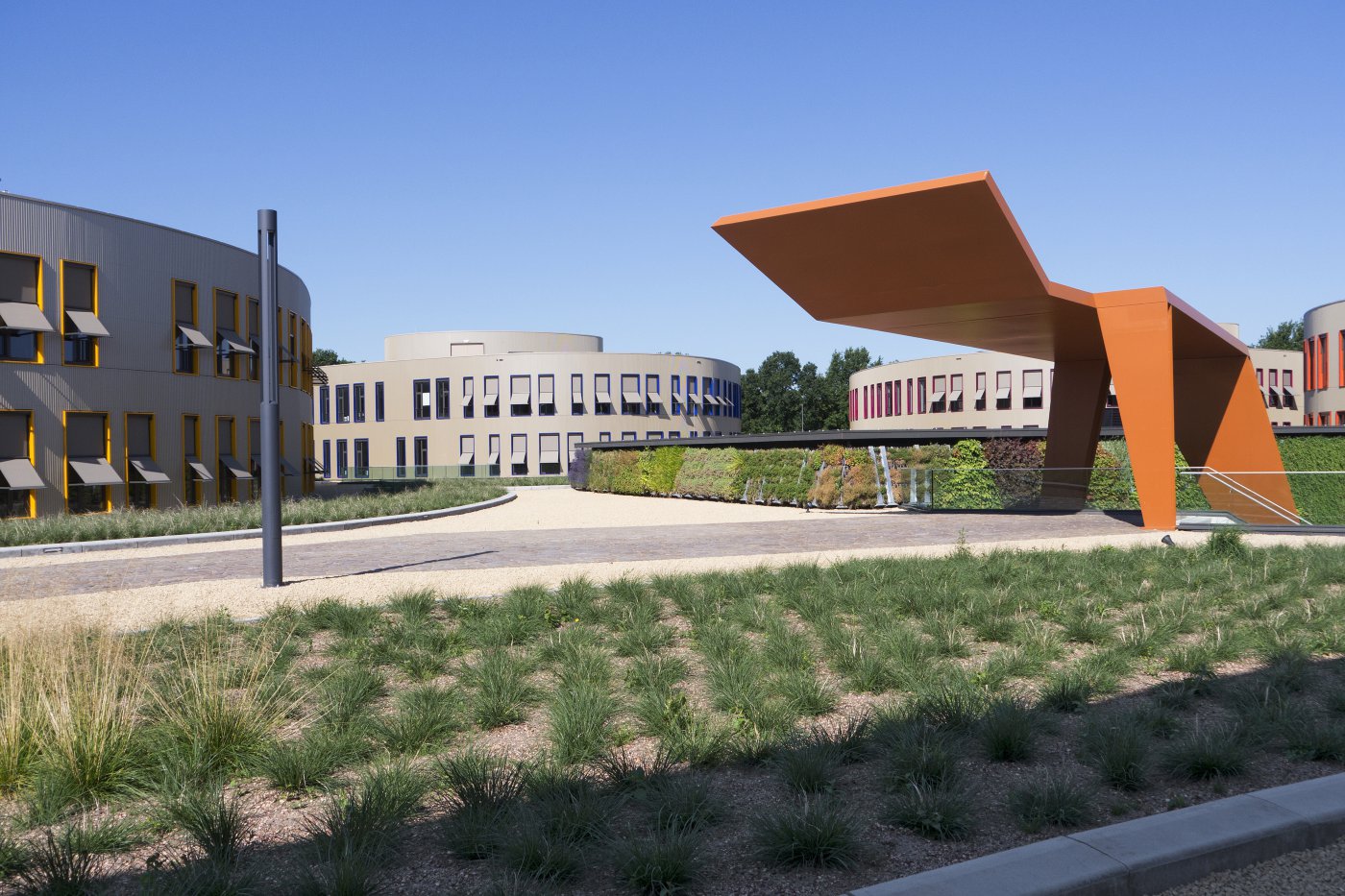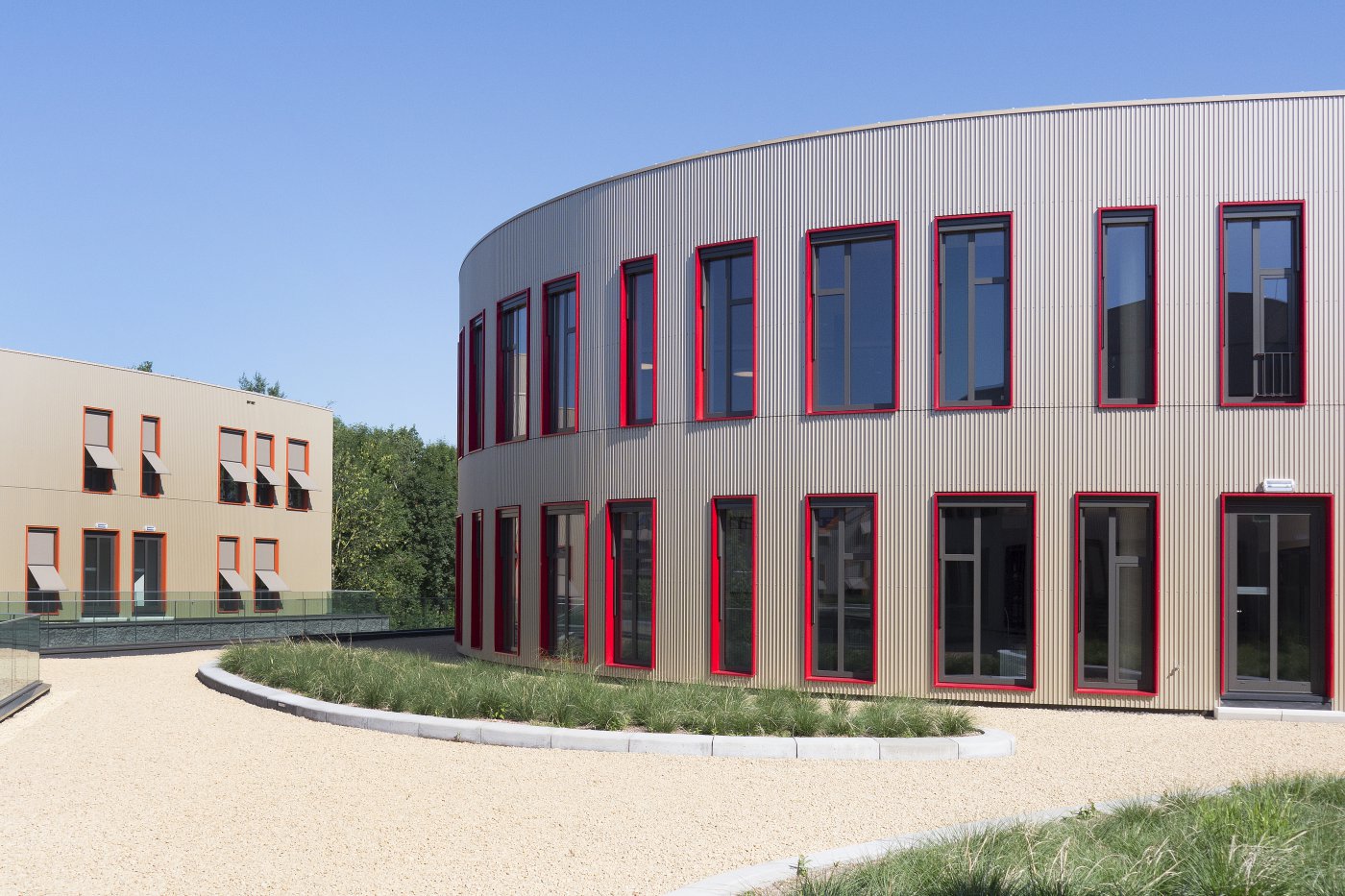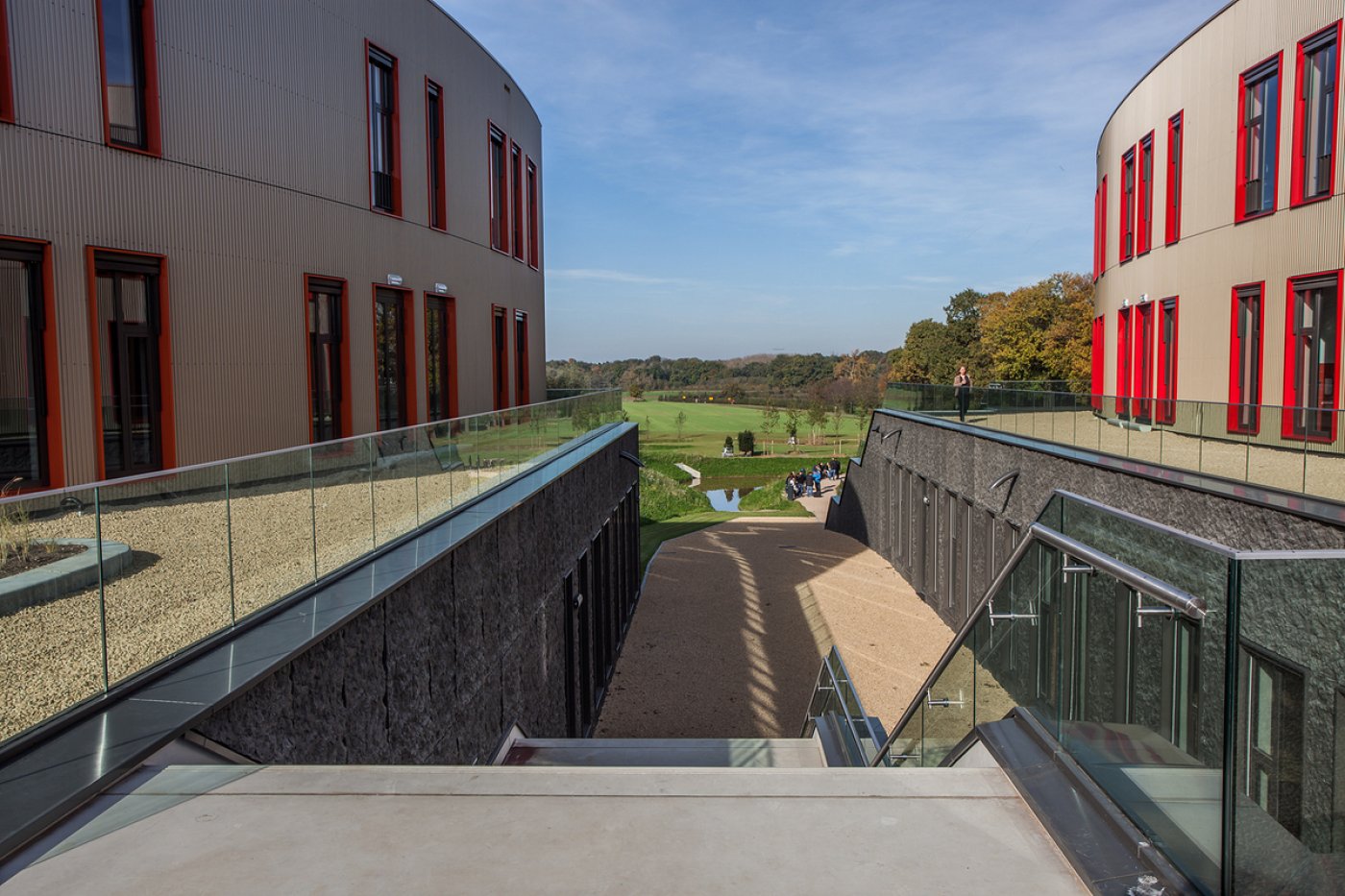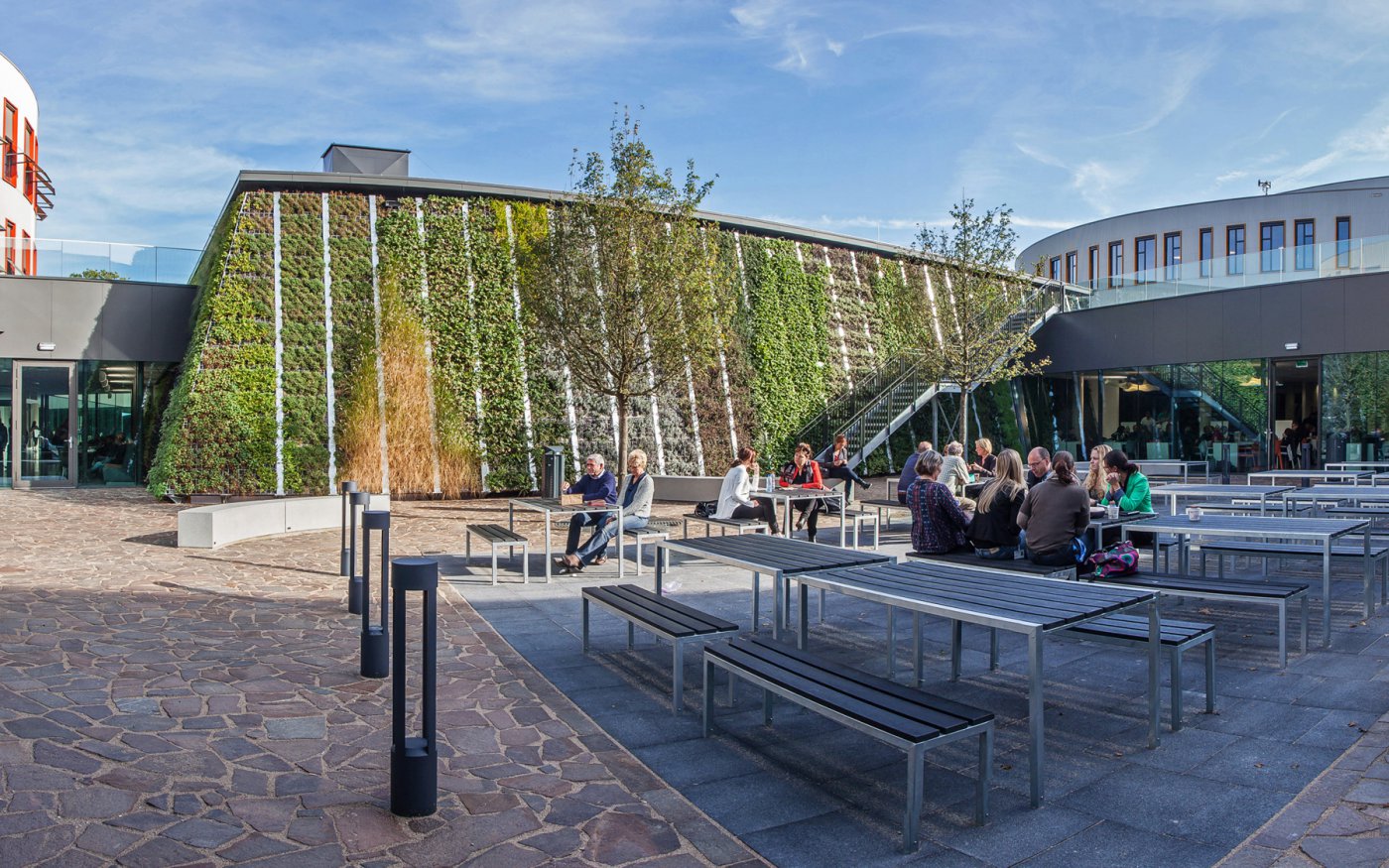 COMMUNICATING VESSELS IN A LIMBURGER LANDSCAPE
The construction site is situated on a hillside overlooking a typical Limburg landscape. This provided the possibility to create a complex of buildings that lies partially inside the slope. Above ground, at the level of the Valkenburgerweg, six small buildings are situated around a large patio in a campus set-up. Underground lie the parking garage and the common teaching areas, serving as communicating vessels that allow for the desired amount of shrinkage and growth. At the place where the building emerges out of the slope, large windows are placed that provide daylight and views over the countryside.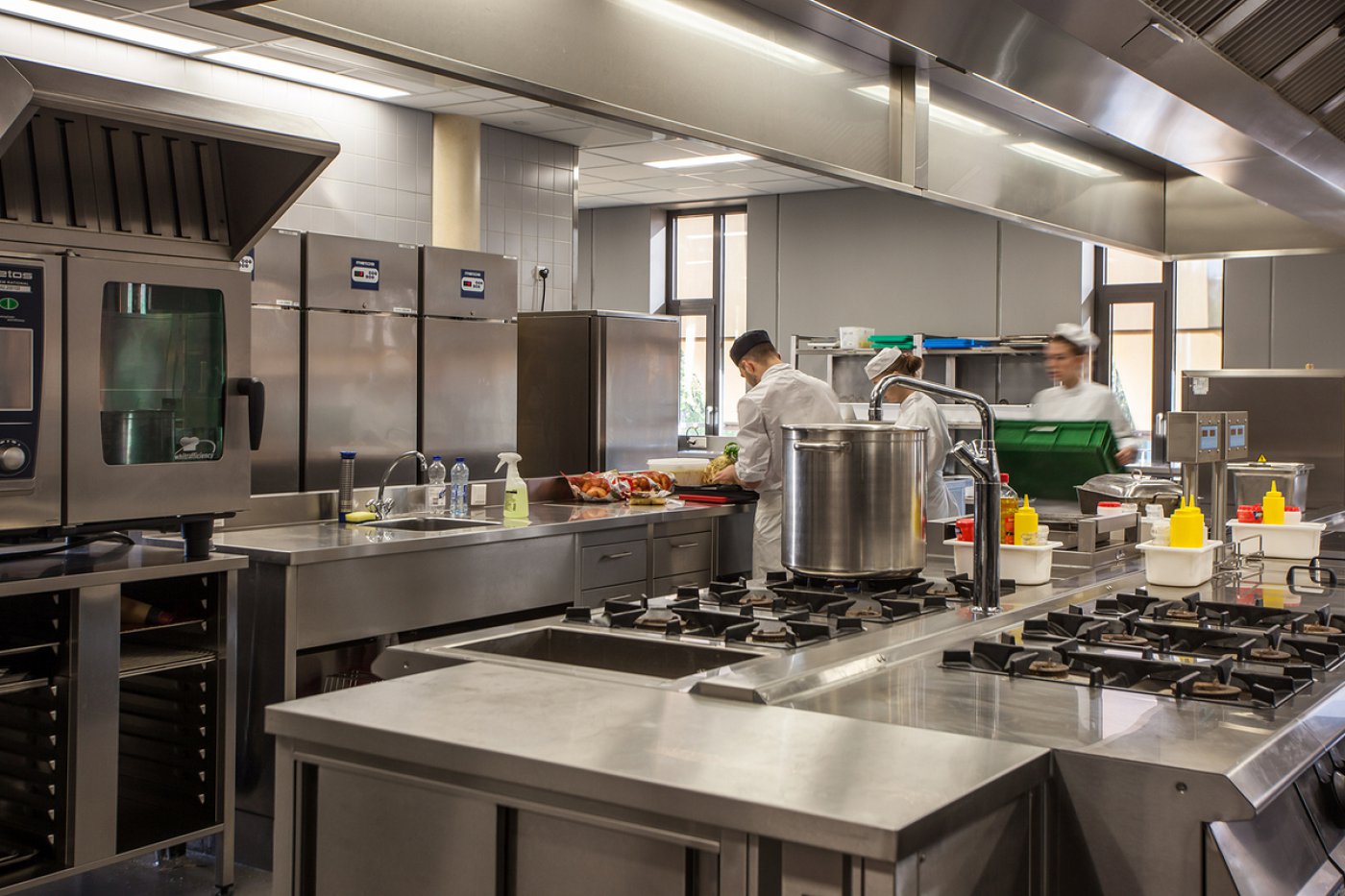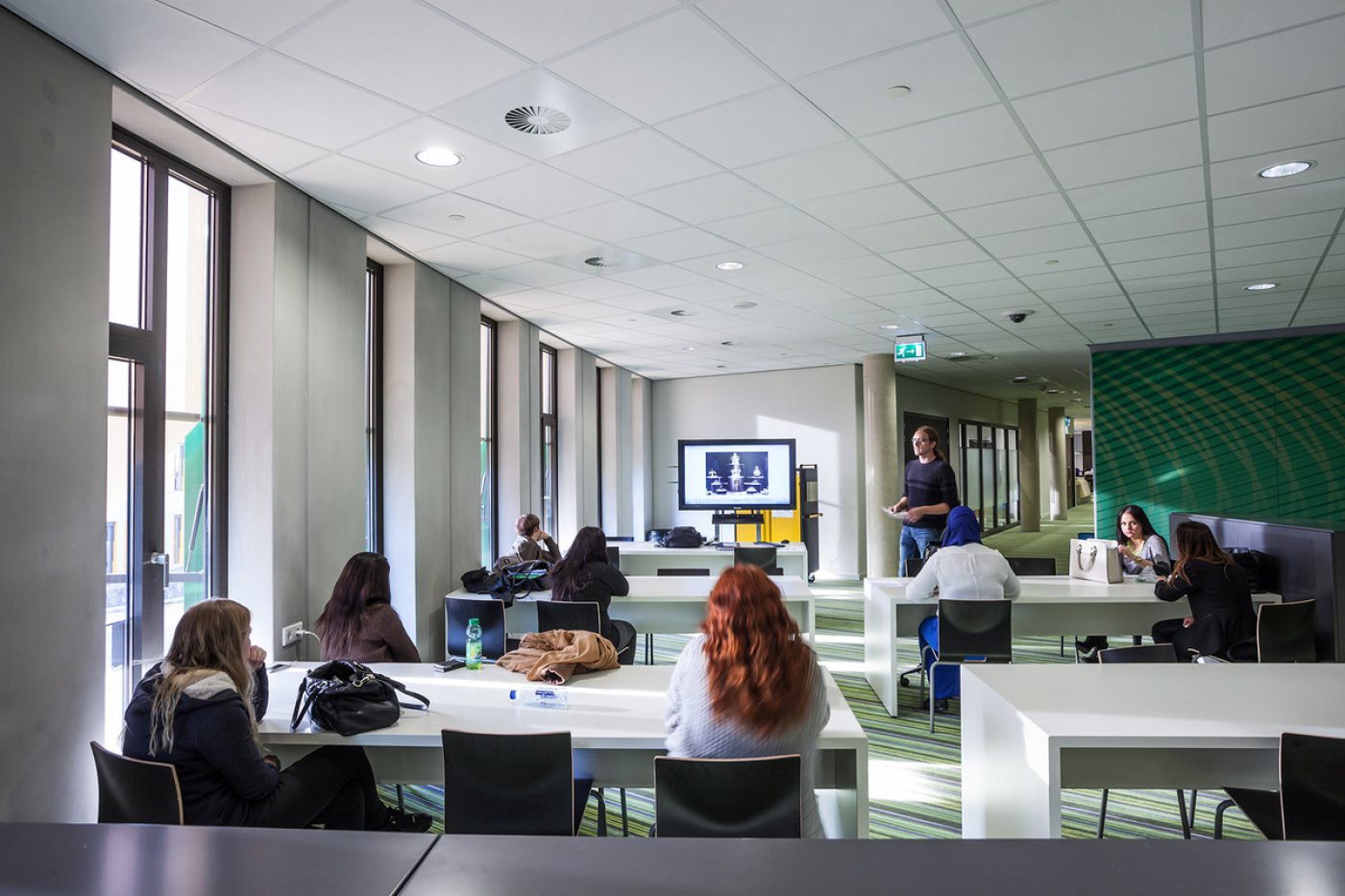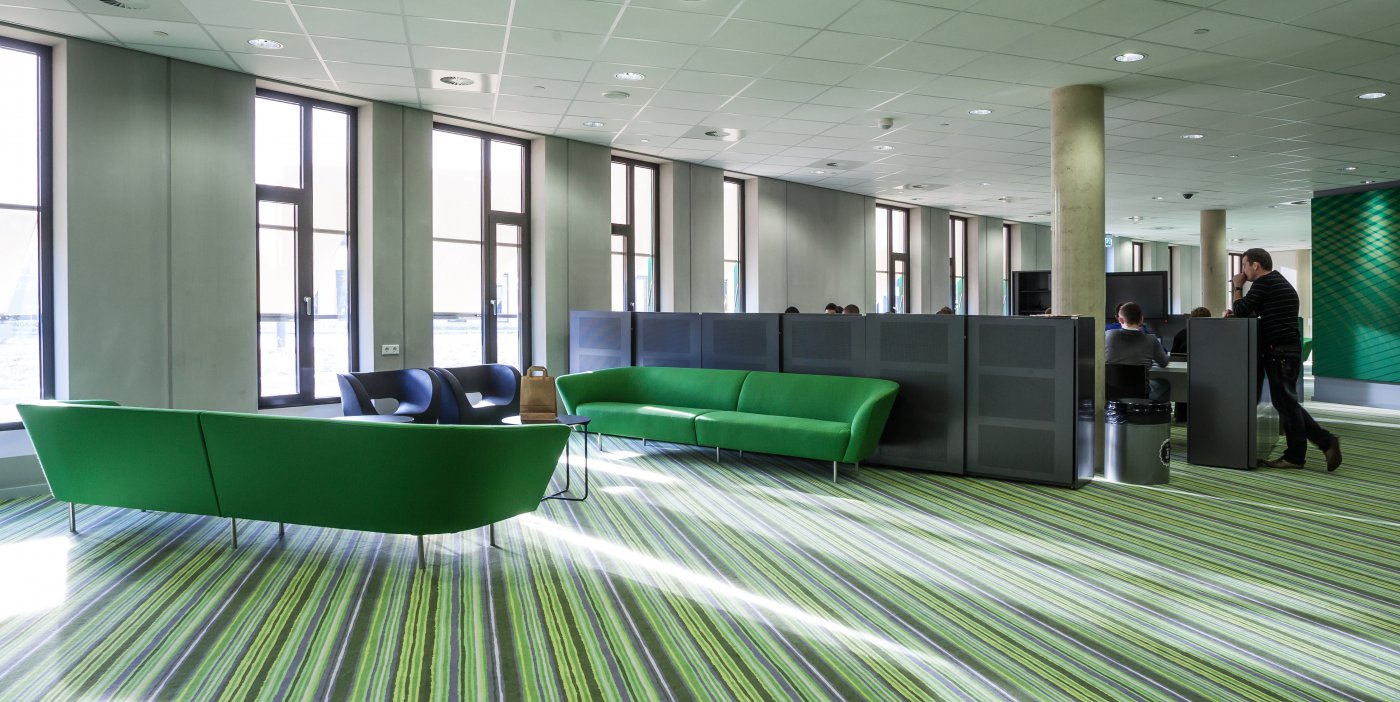 Heating and cooling with mine water and concrete core activation
After the closure of the coal mines in the south of Limburg, the underground mines filled up with water, which from that moment on, was naturally heated by the earth. Since 2008, the municipality of Heerlen has been using this renewable geothermal source to heat and cool homes, offices and other buildings. In Heerlen, Arcus College is the first building to have temperature controle based on mine water: on cold days, an installation provides for heating, while on hot days it cools the building down. Also, concrete core activation was used: water pipes are arranged in the core of the flooring that keep the floors of the buildings at a constant temperature.