The Milk Hall: impression of the renovation
The contractors are working hard at the Milk Hall in Enschede: you can see with your own eyes that the hall and surrounding areas are being tackled on a large scale. Therefore, a short photo impression of the progress, with a focus on the construction of the new IAA Architecten office.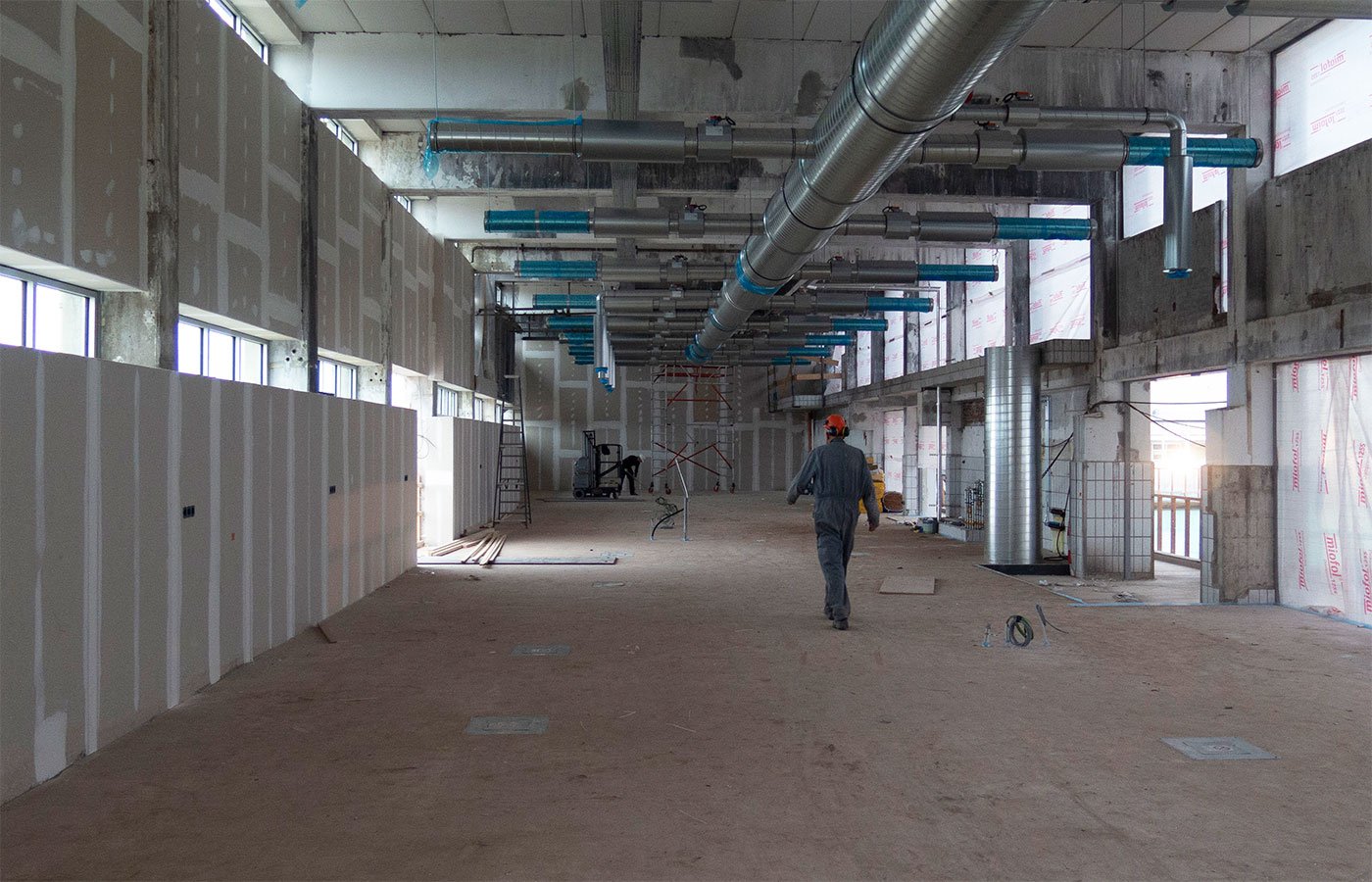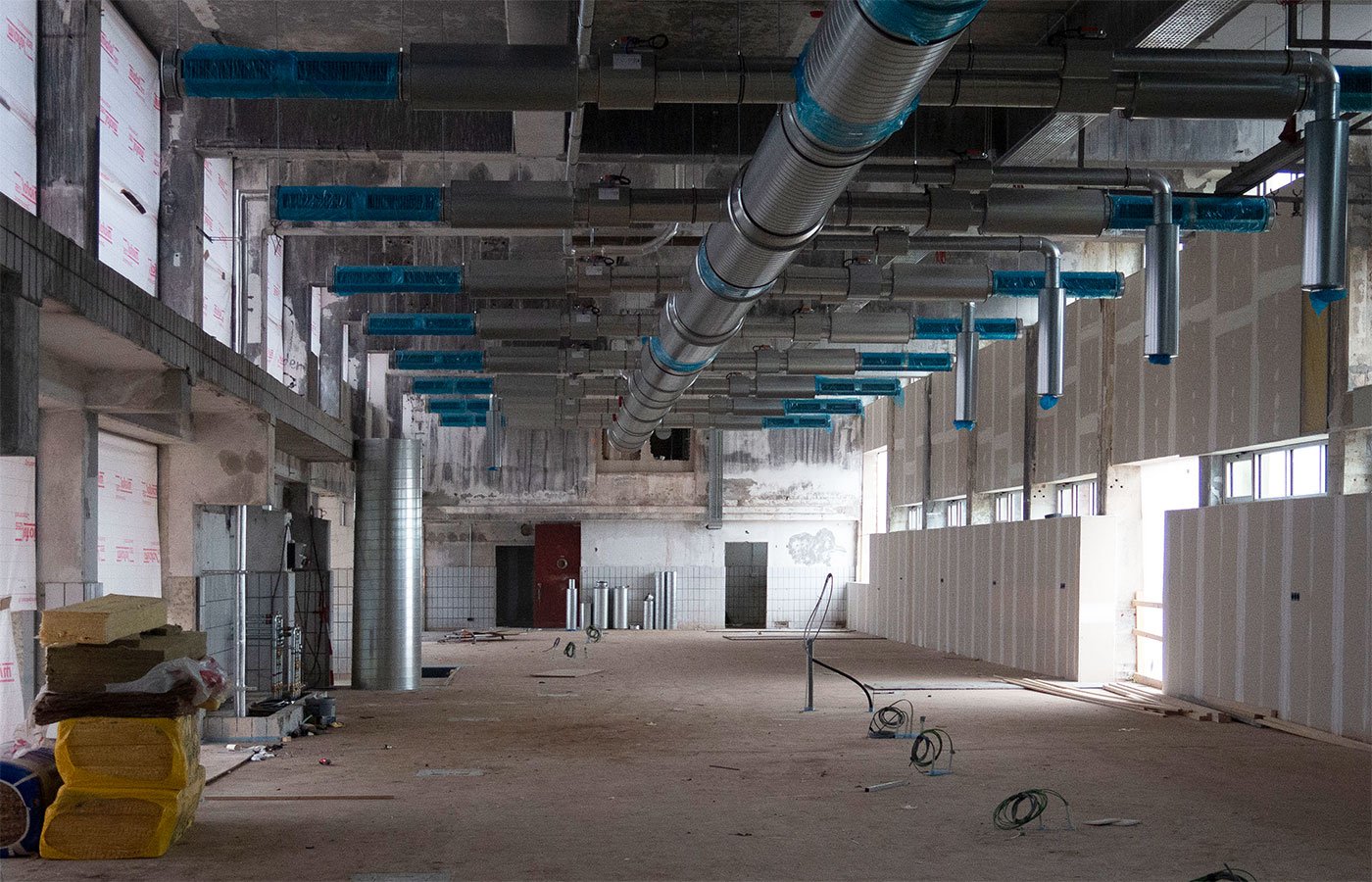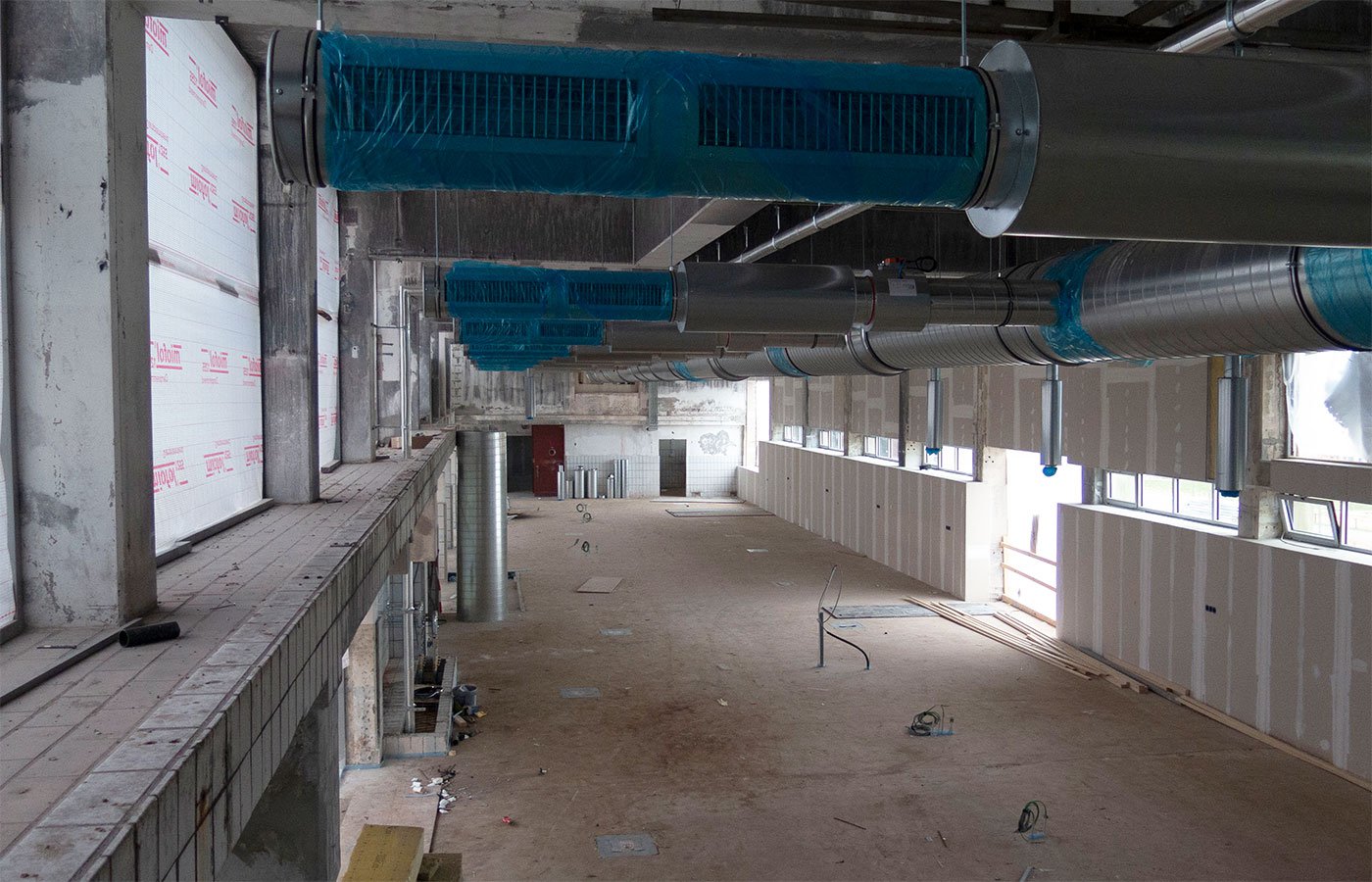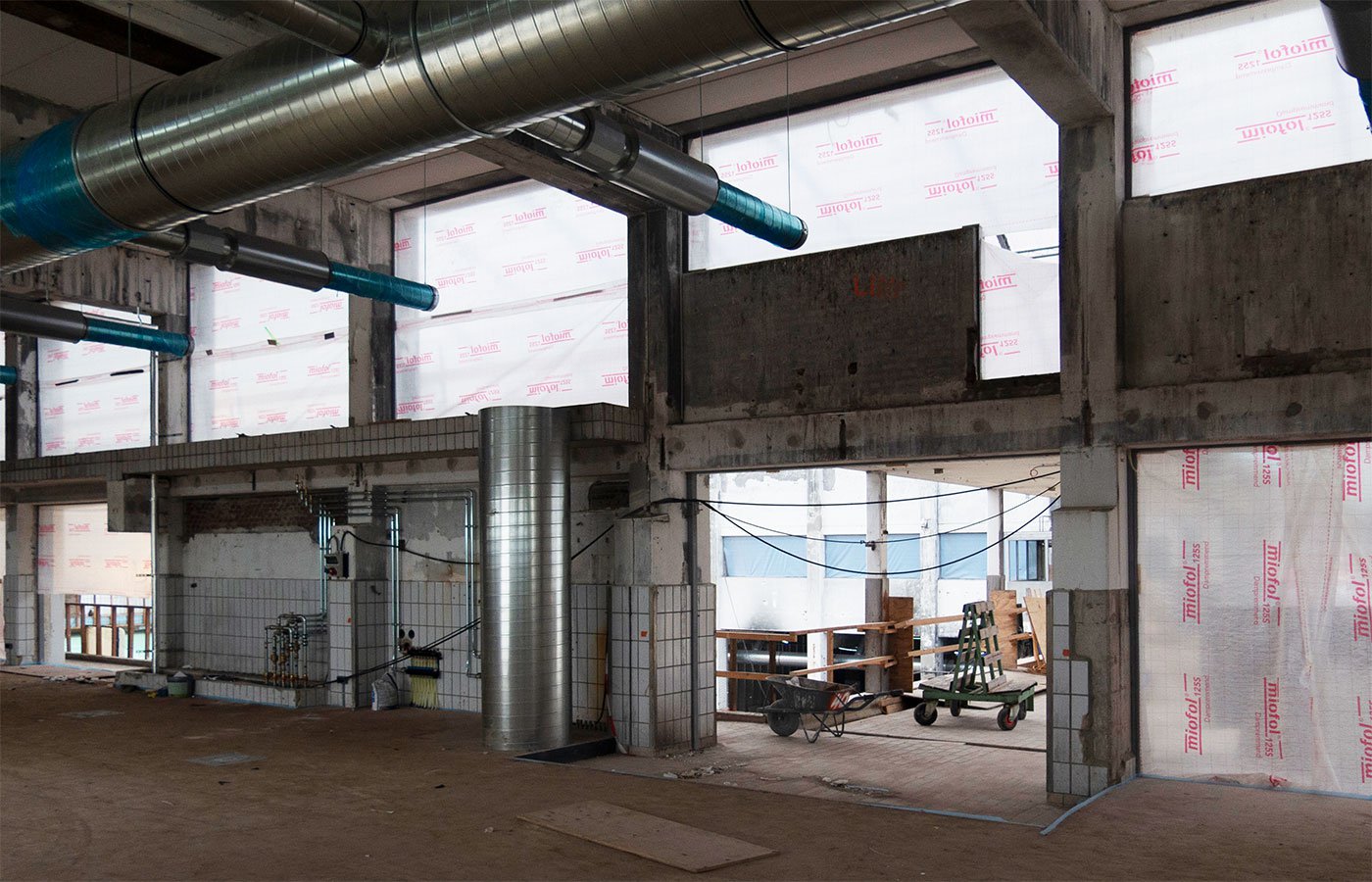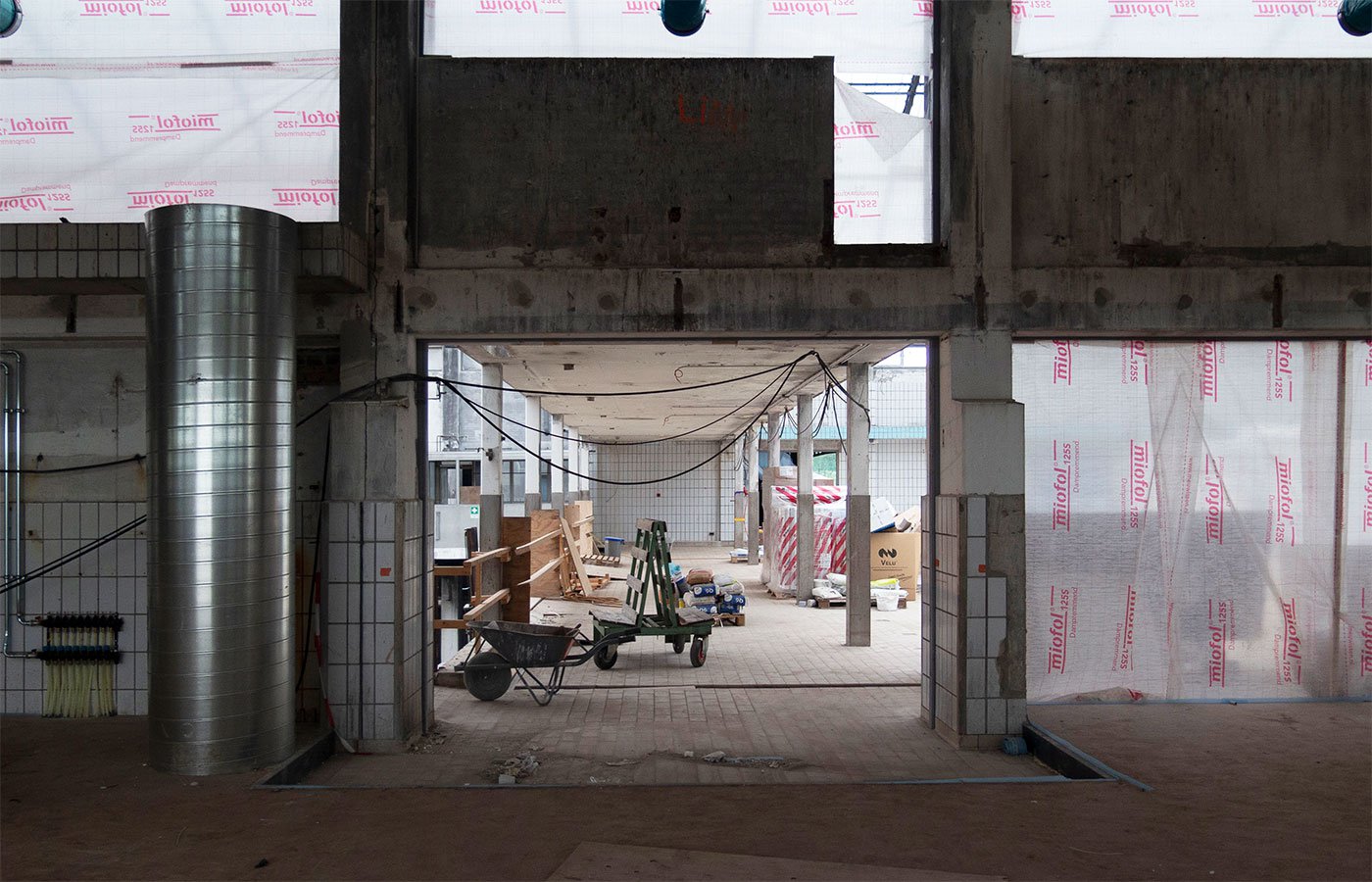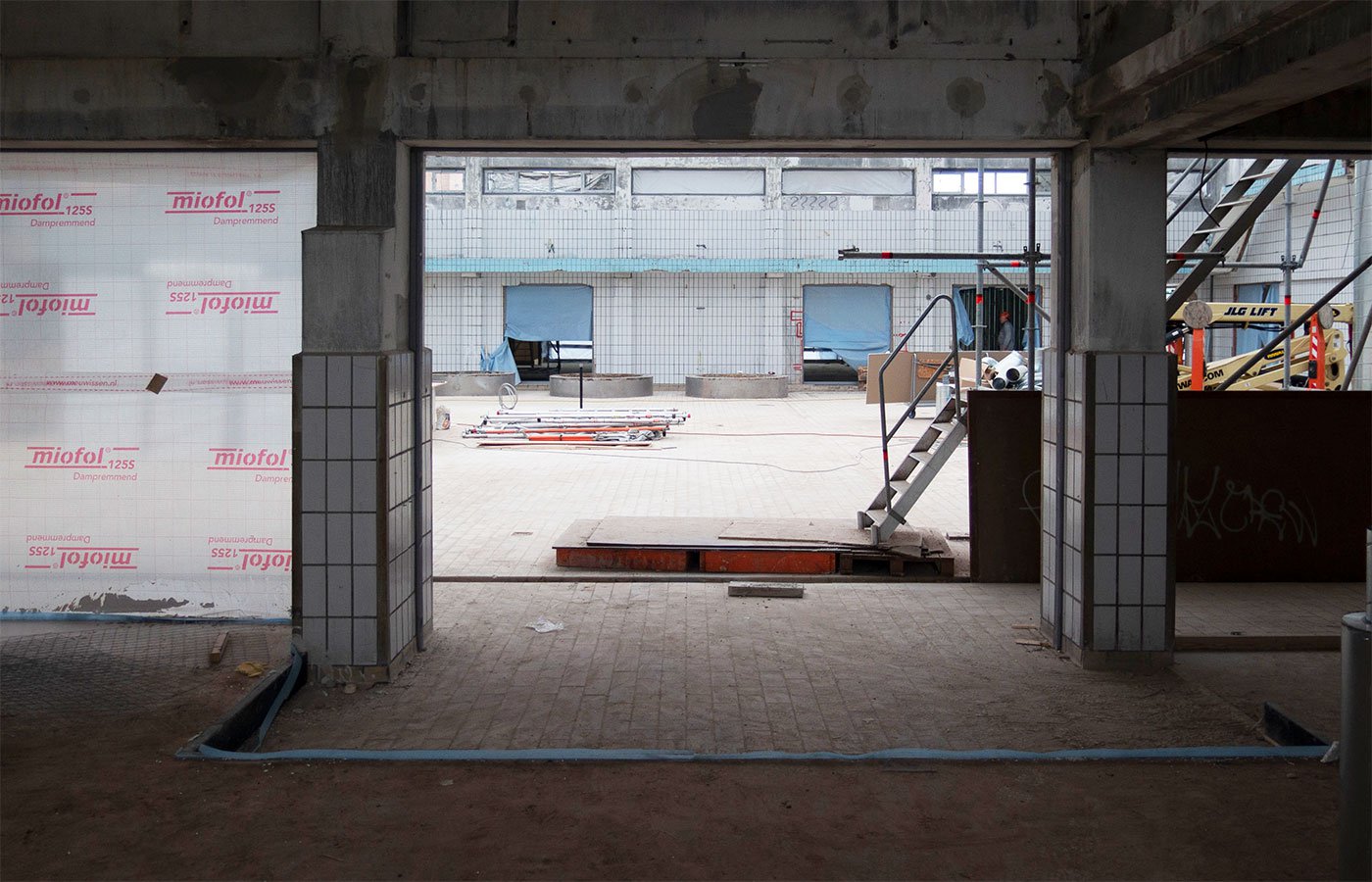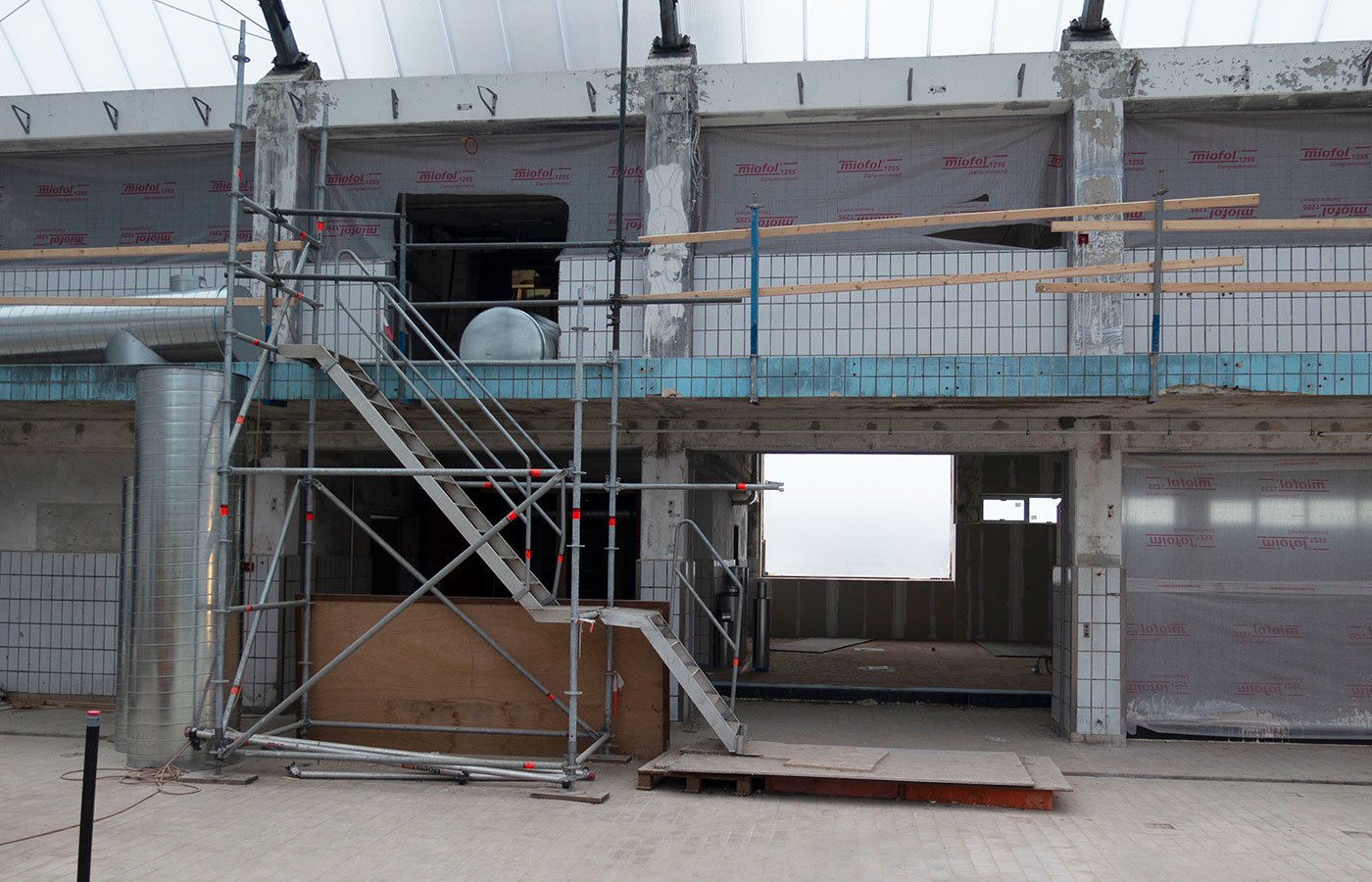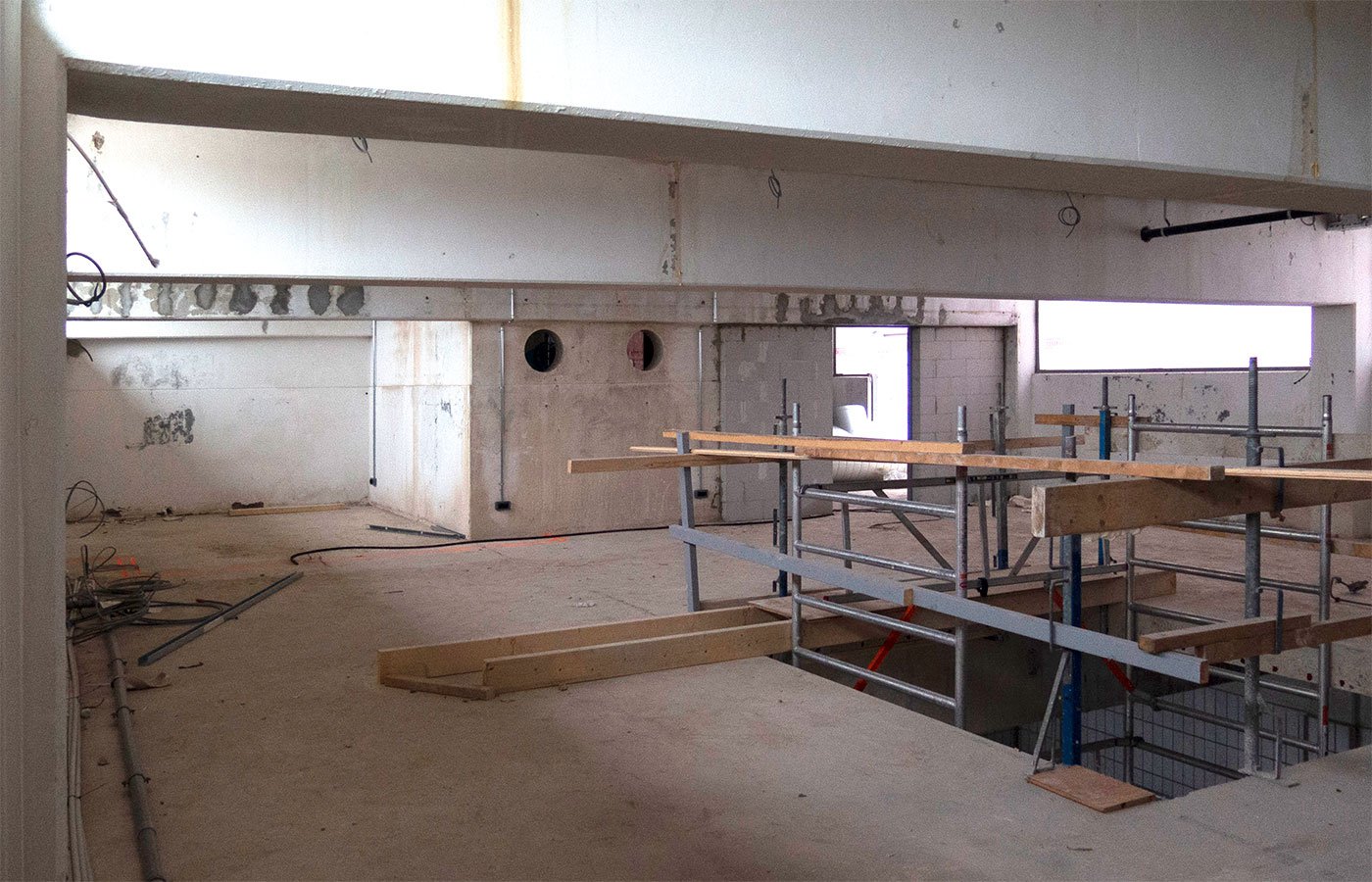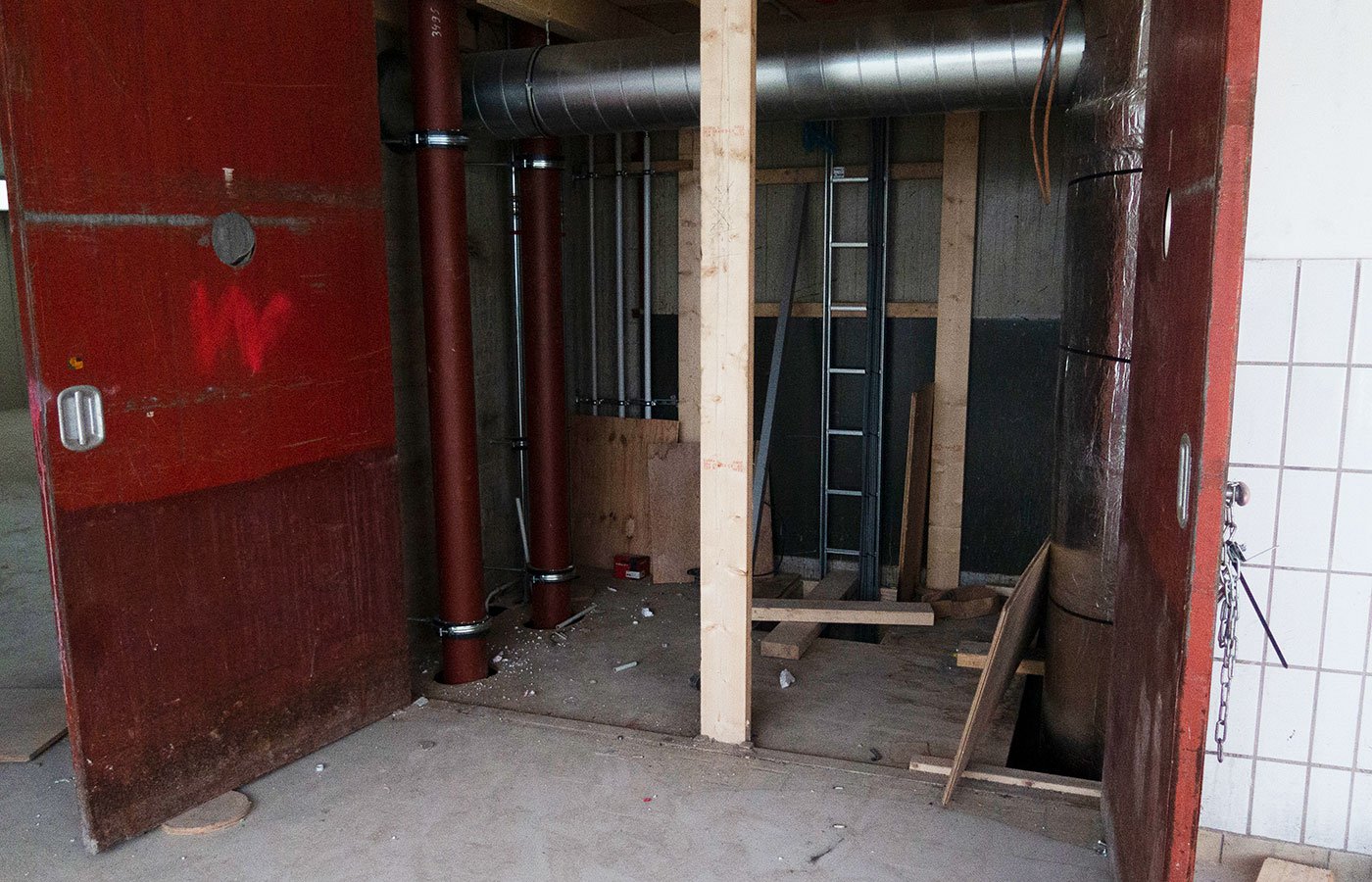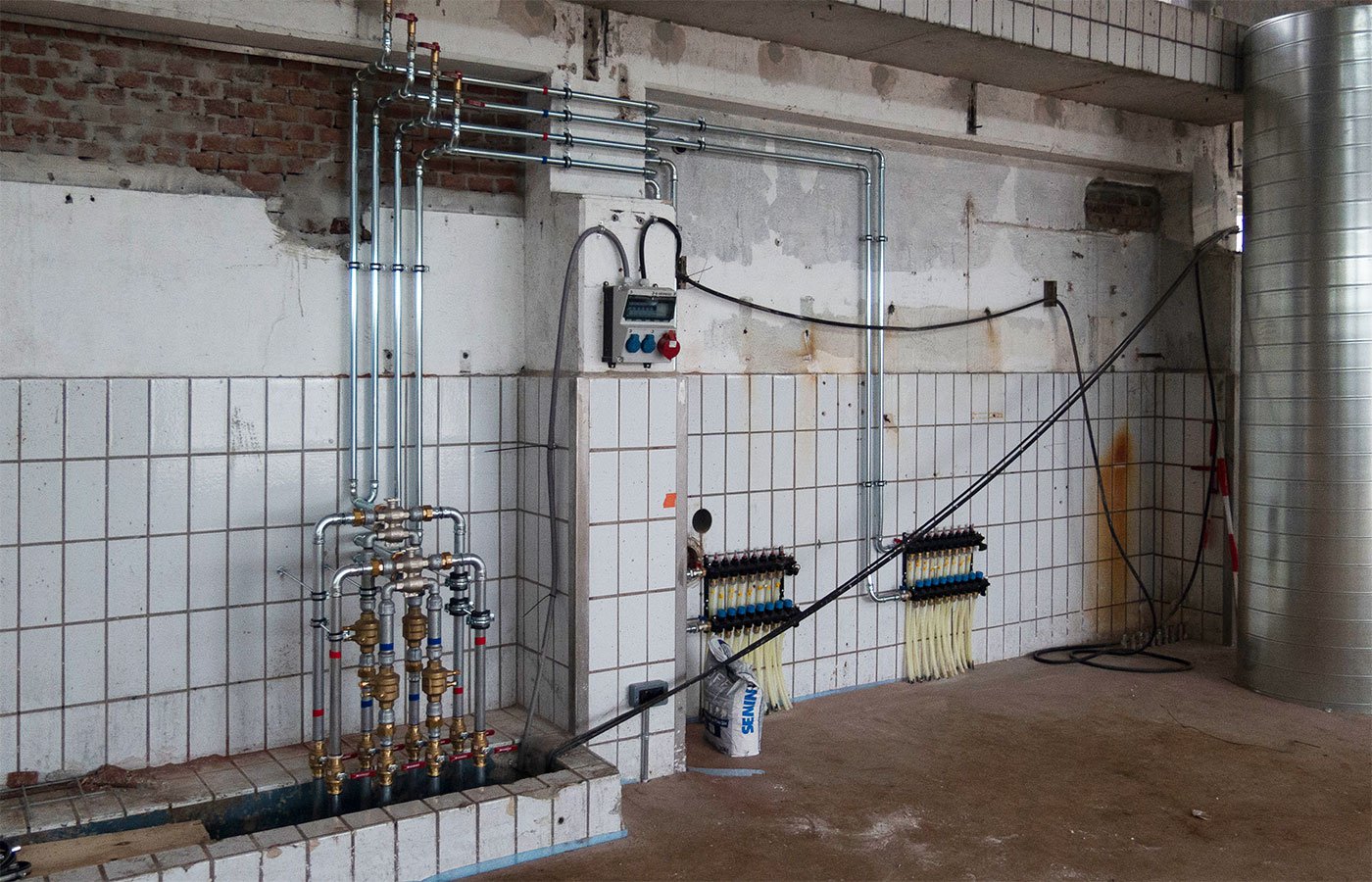 THE SPACES OF IAA ARCHITECTEN
The western floor of the Milk Hall, which used to function as the filling department of the Coberco dairy factory, will be the home of IAA Architecten. A mezzanine floor behind the former lift will also be added to the office via its own staircase. A consultation area will be created here (also suitable for Friday afternoon drinks) and there will be room for the plotter and other materials. The lift itself is no longer in use, but will serve as a pipe shaft after the renovation.
In the large room, the raised (computer) floor has been installed. The skylights are fitted with durable aluminium frames (as is the case everywhere in the Milk Hall) and the ventilation system is suspended from the ceiling, still partially wrapped up to prevent damage from construction dust. Plaster walls faced with insulation have been mounted against the structure. And pipes are visible everywhere: understandable, as the former factory is being made suitable for contemporary office use. Later, in the finishing phase, everything will be neatly finished.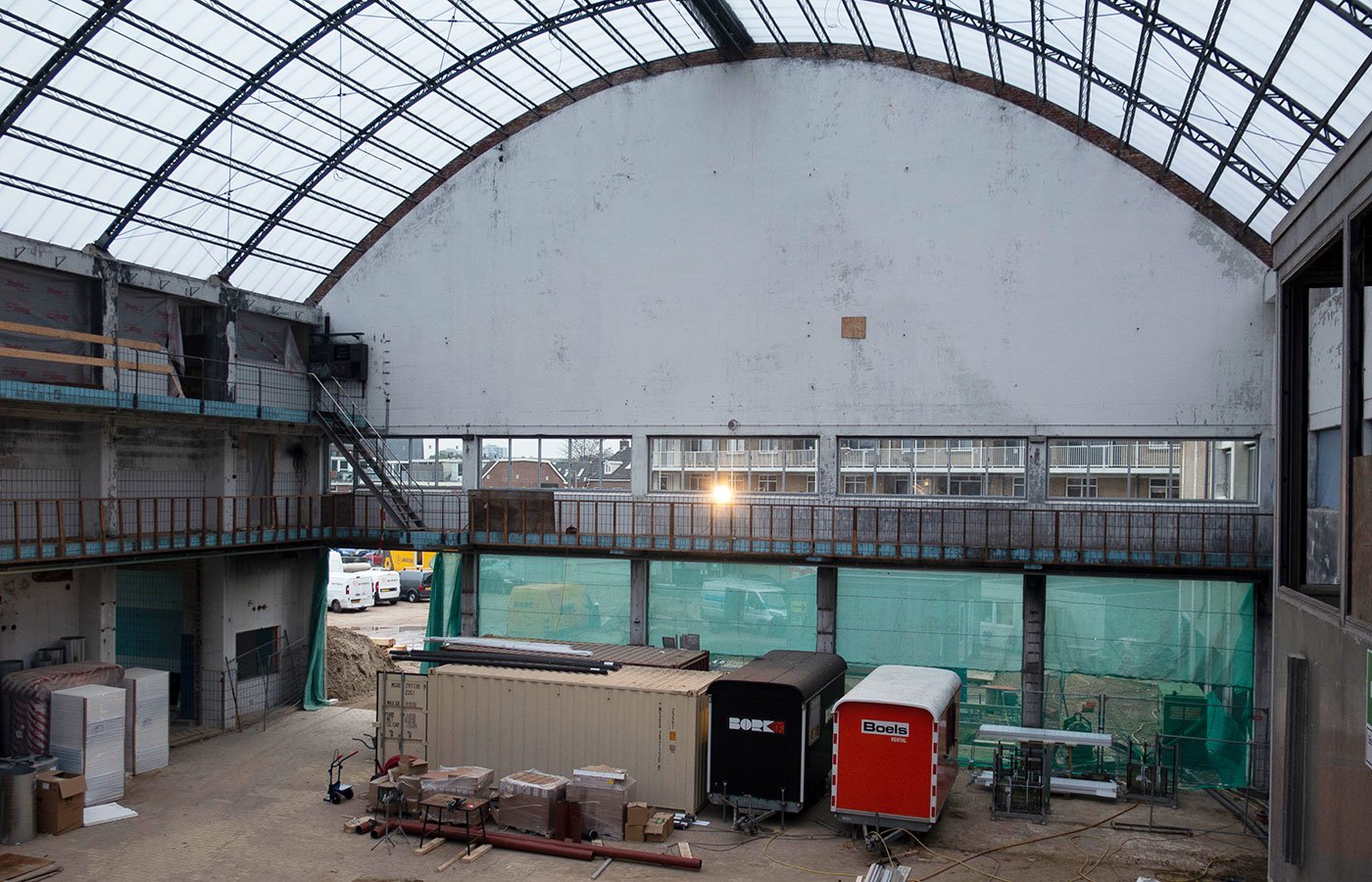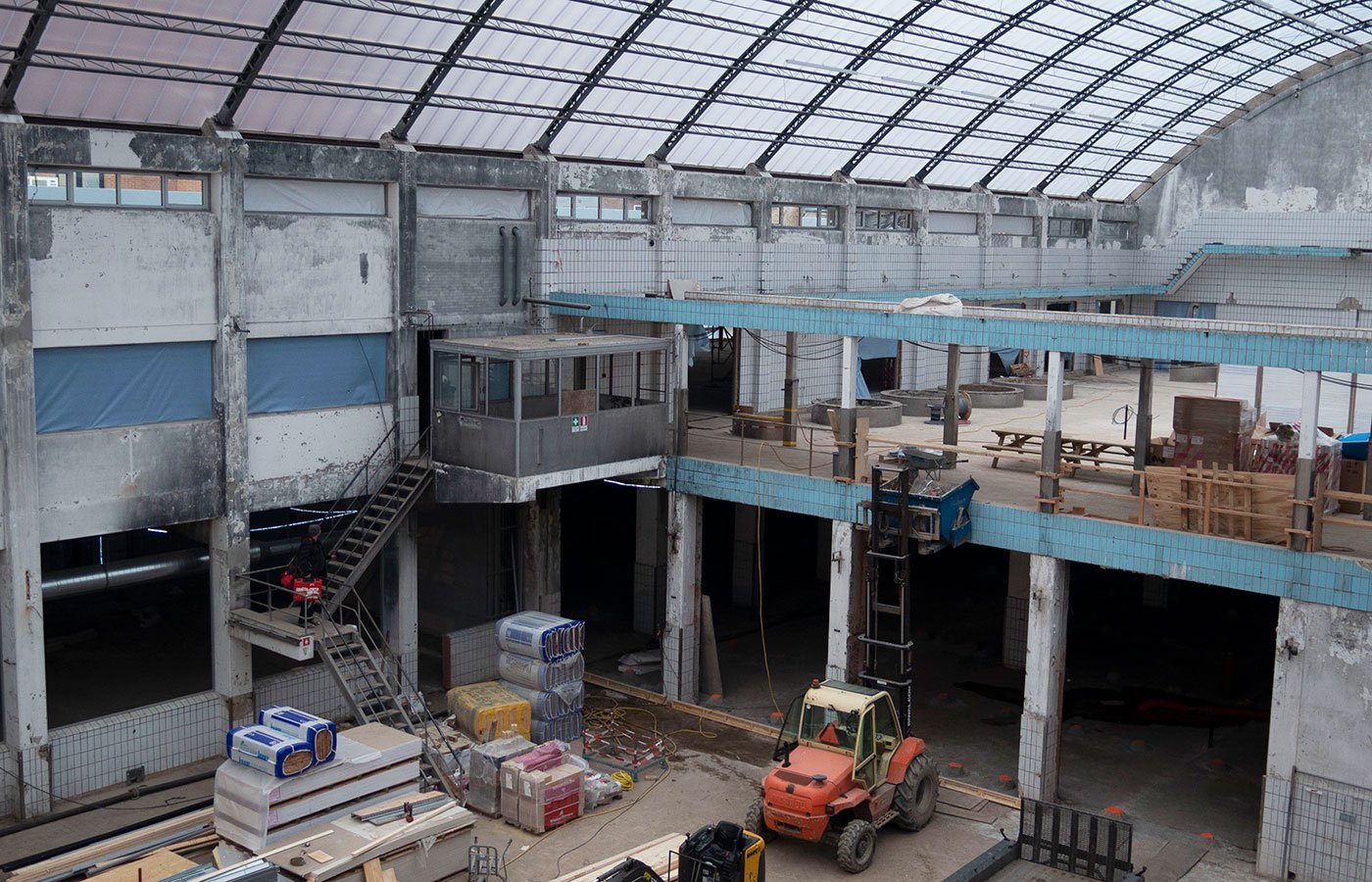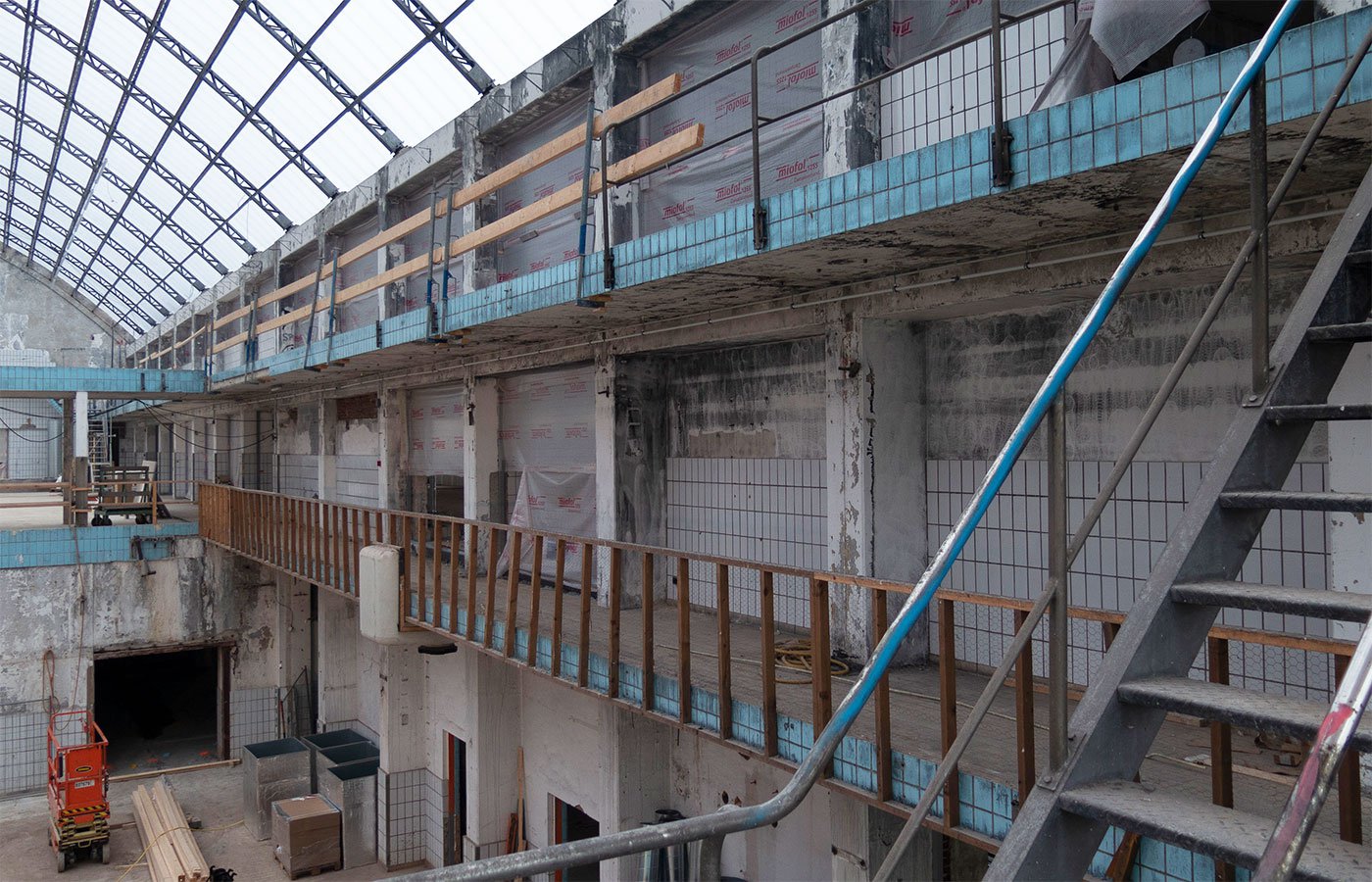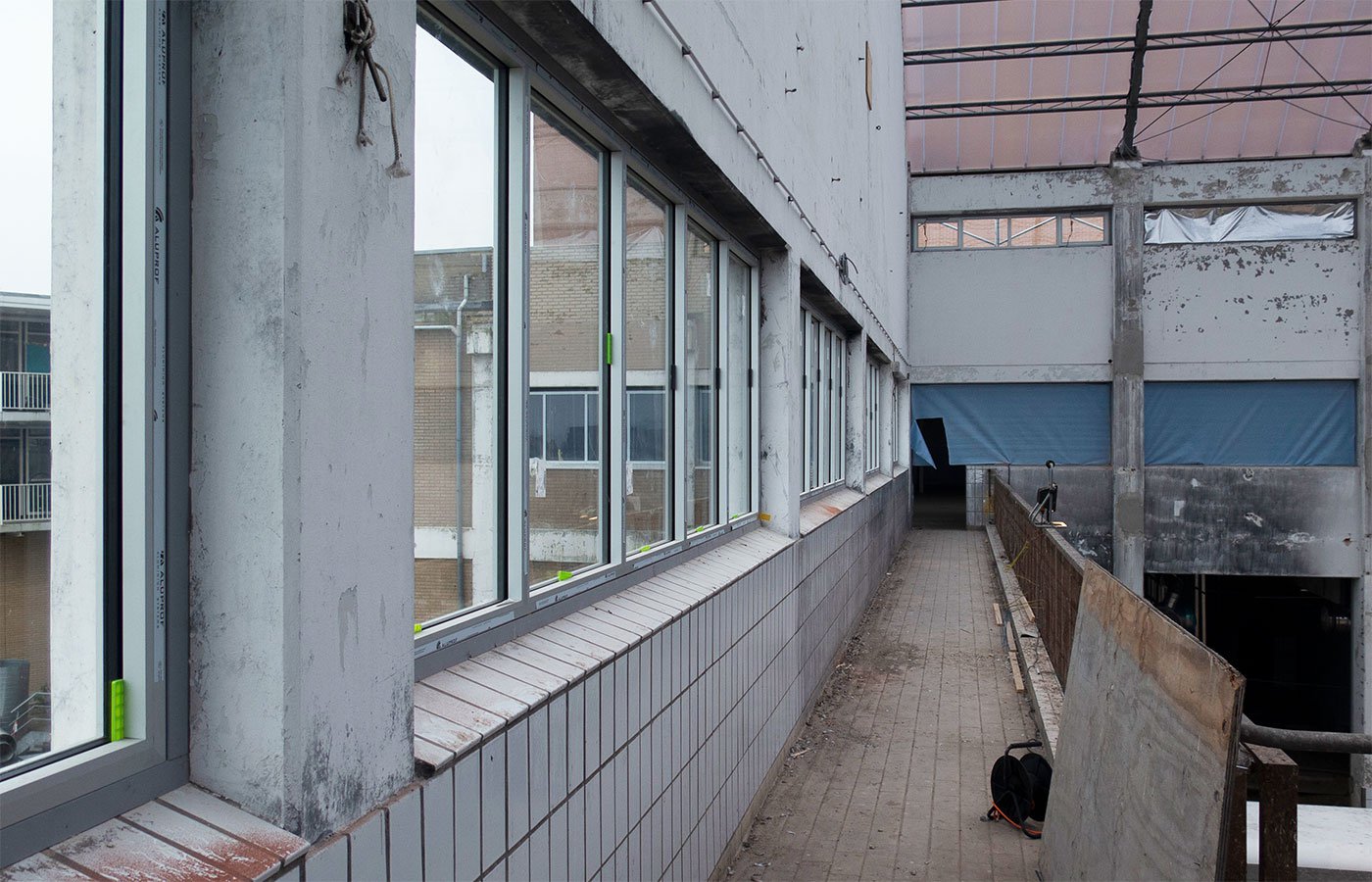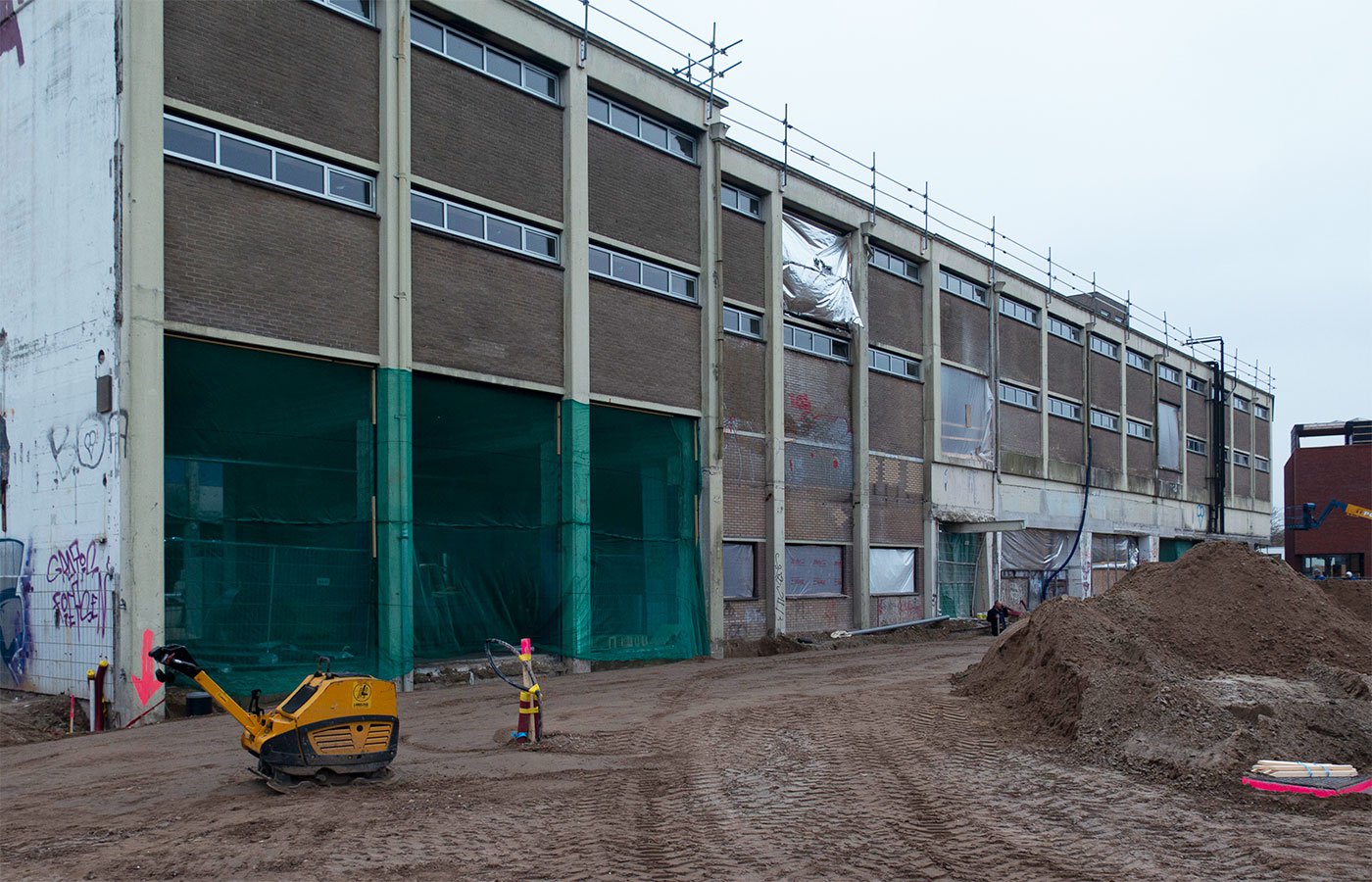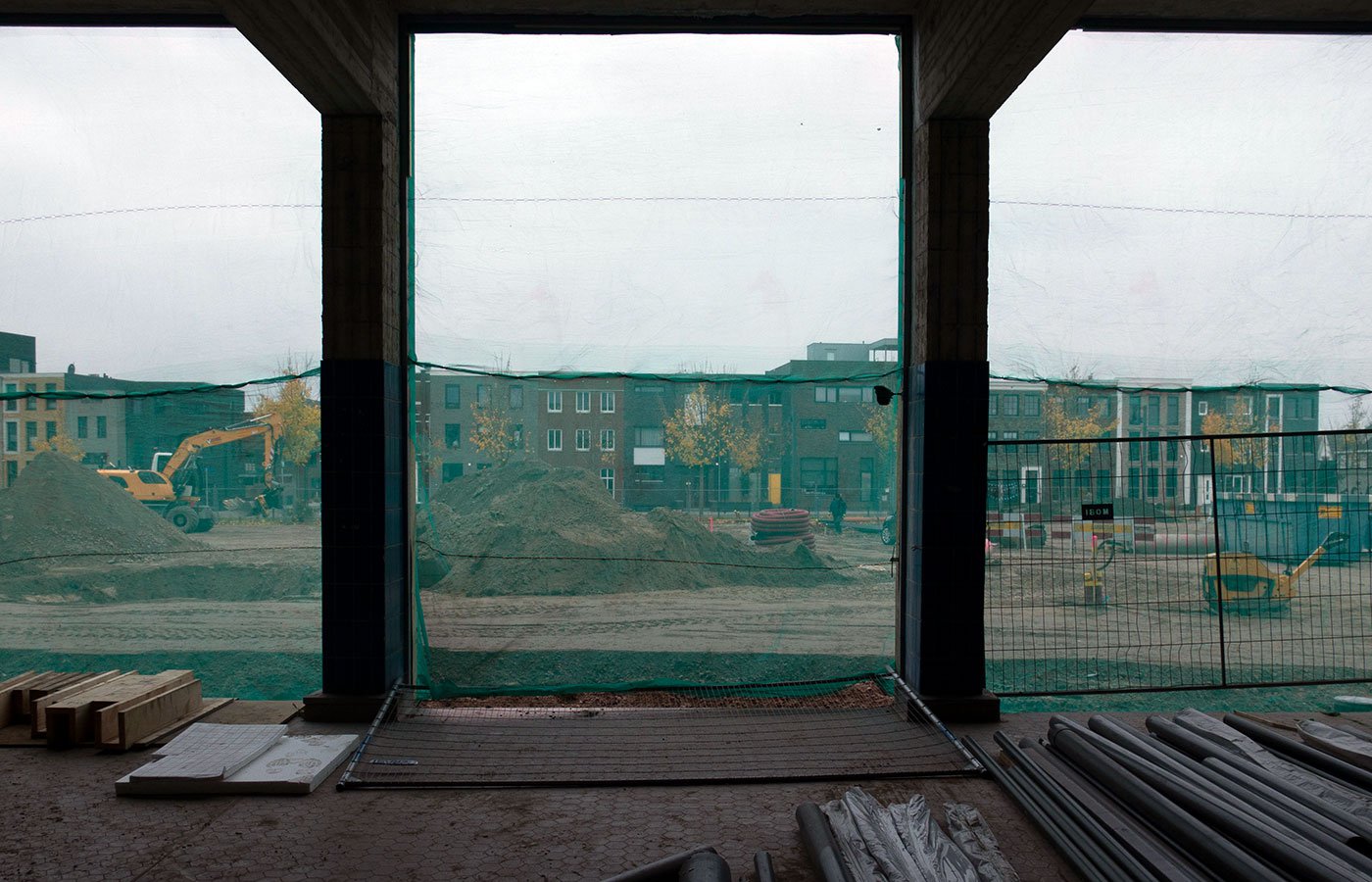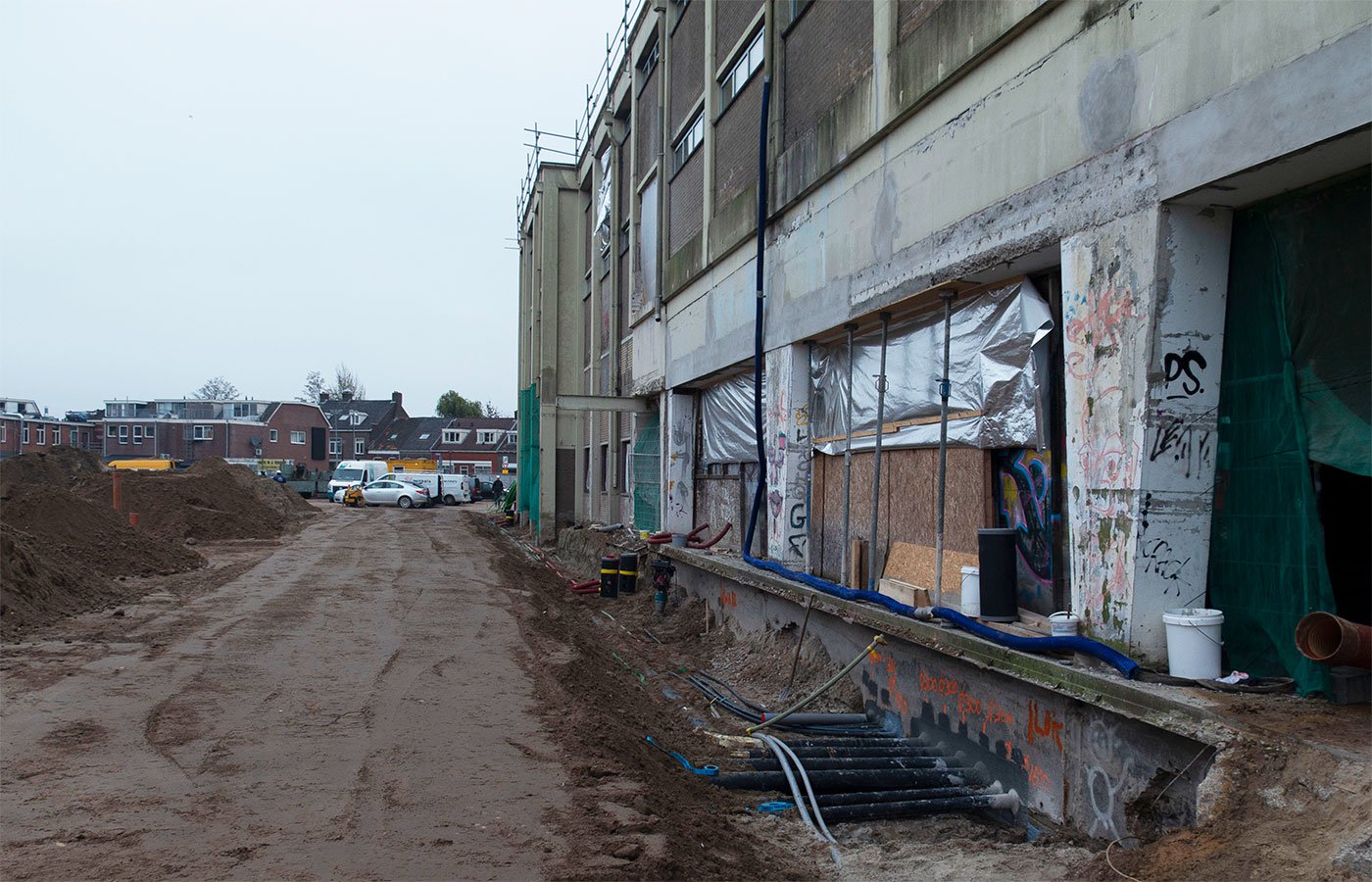 Activity in and outside the hall
Both the upstairs and downstairs of the large hall are currently being used to store building materials and construction machines. When the hall is emptied, you will notice how much light reaches the floor through the roof. Even on the day of photographing, with a heavily clouded sky, there was no need to use a flash.