Competition for Mozaïek Vriezenveen homes won
Twenterand Municipality has held a competition for sixteen life cycle adaptable homes within their Mozaïek plan: an inner-city redevelopment project located behind the Vriezenveen town hall. IAA Architecten, in collaboration with Novito and Twickelborg Vastgoed, has developed the winning plan, 'Old style revamped'.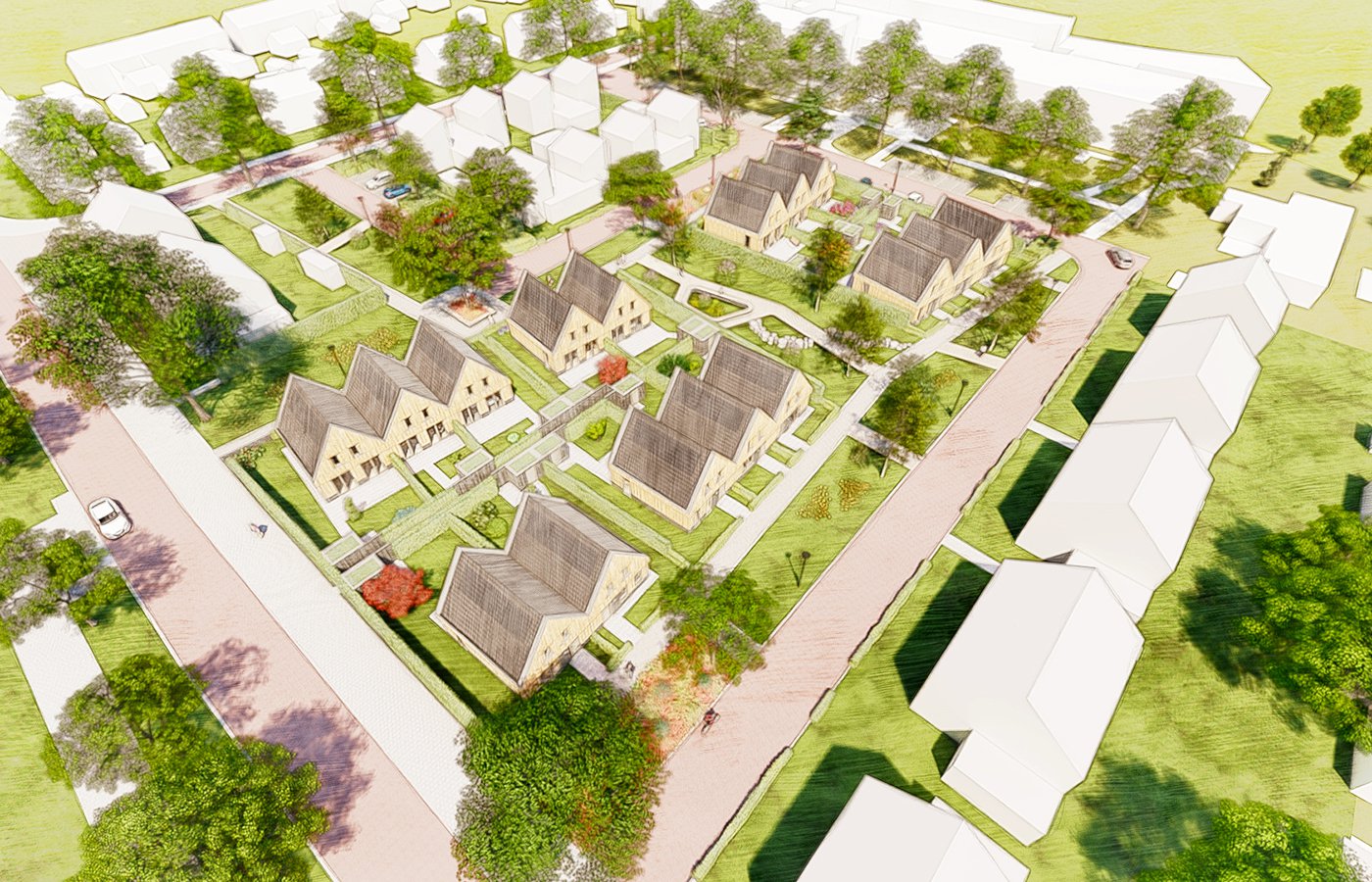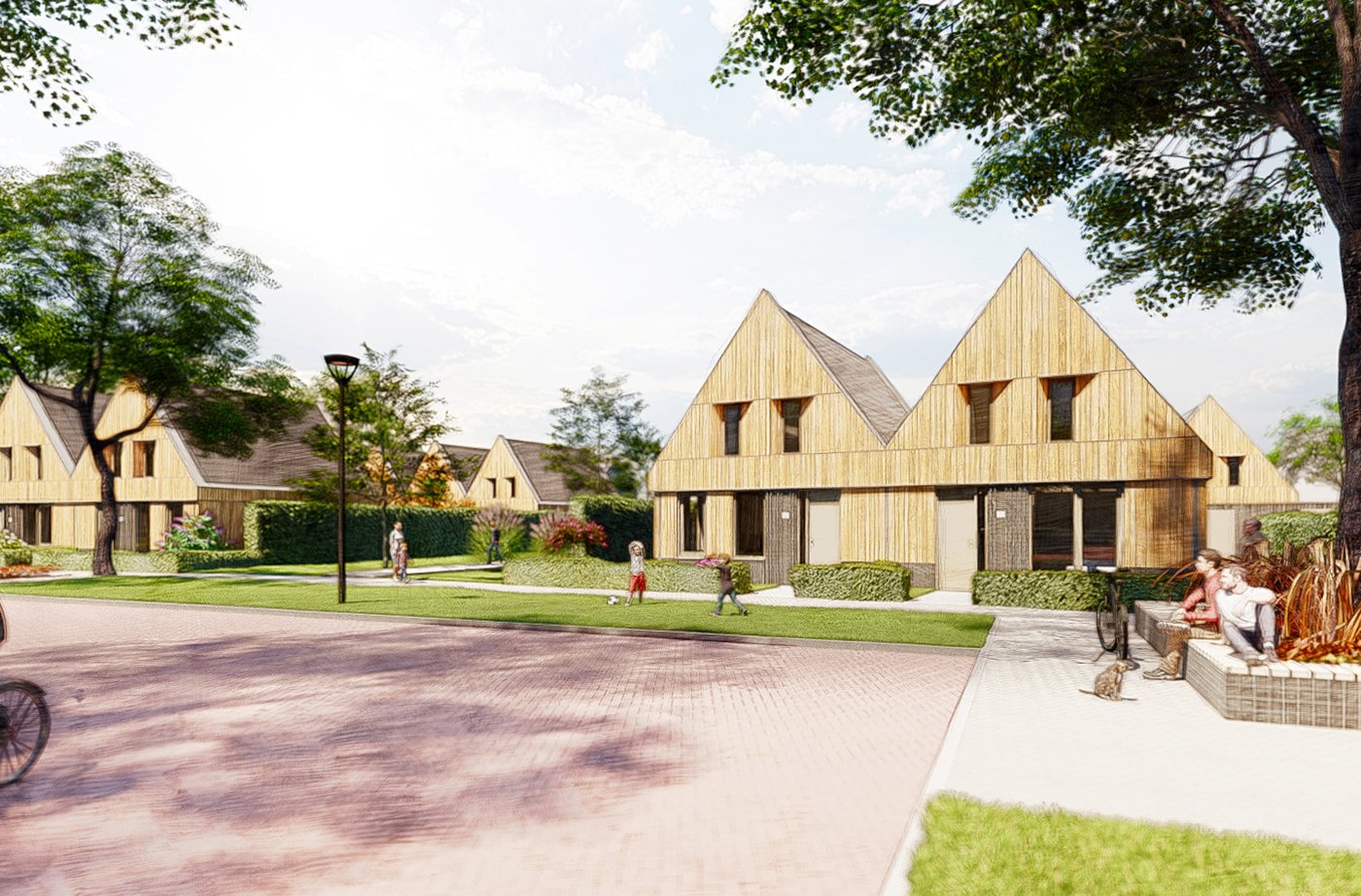 STARTING POINTS
The municipality's urban development plan was based on two and three coupled one floor houses with roof. The image quality plan for the area called for a contemporary residential neighbourhood, with a nod to the Vriezenveen building style. Friendly wood architecture with stone plinths, attention for the entrance and integrated solar panels.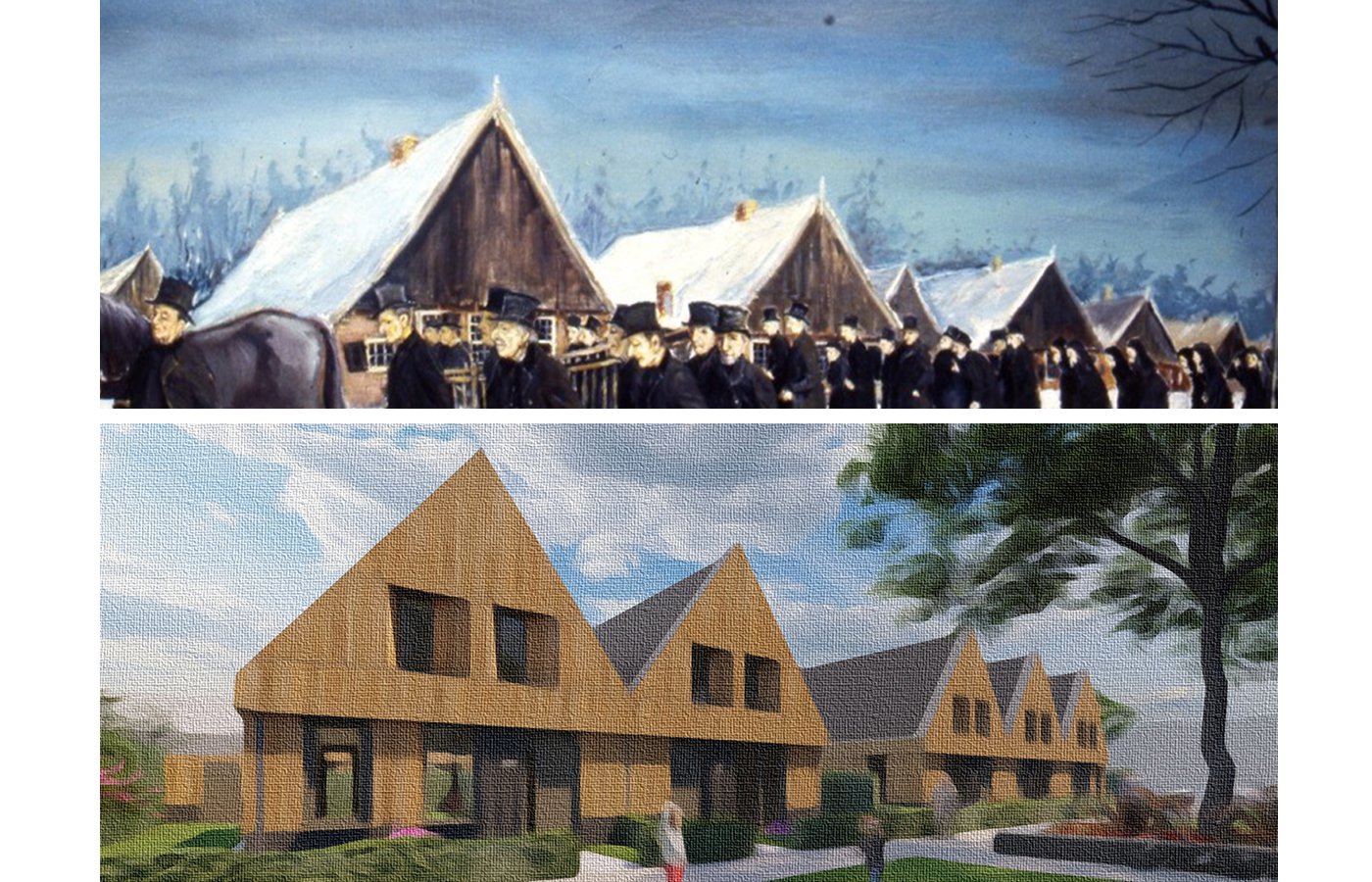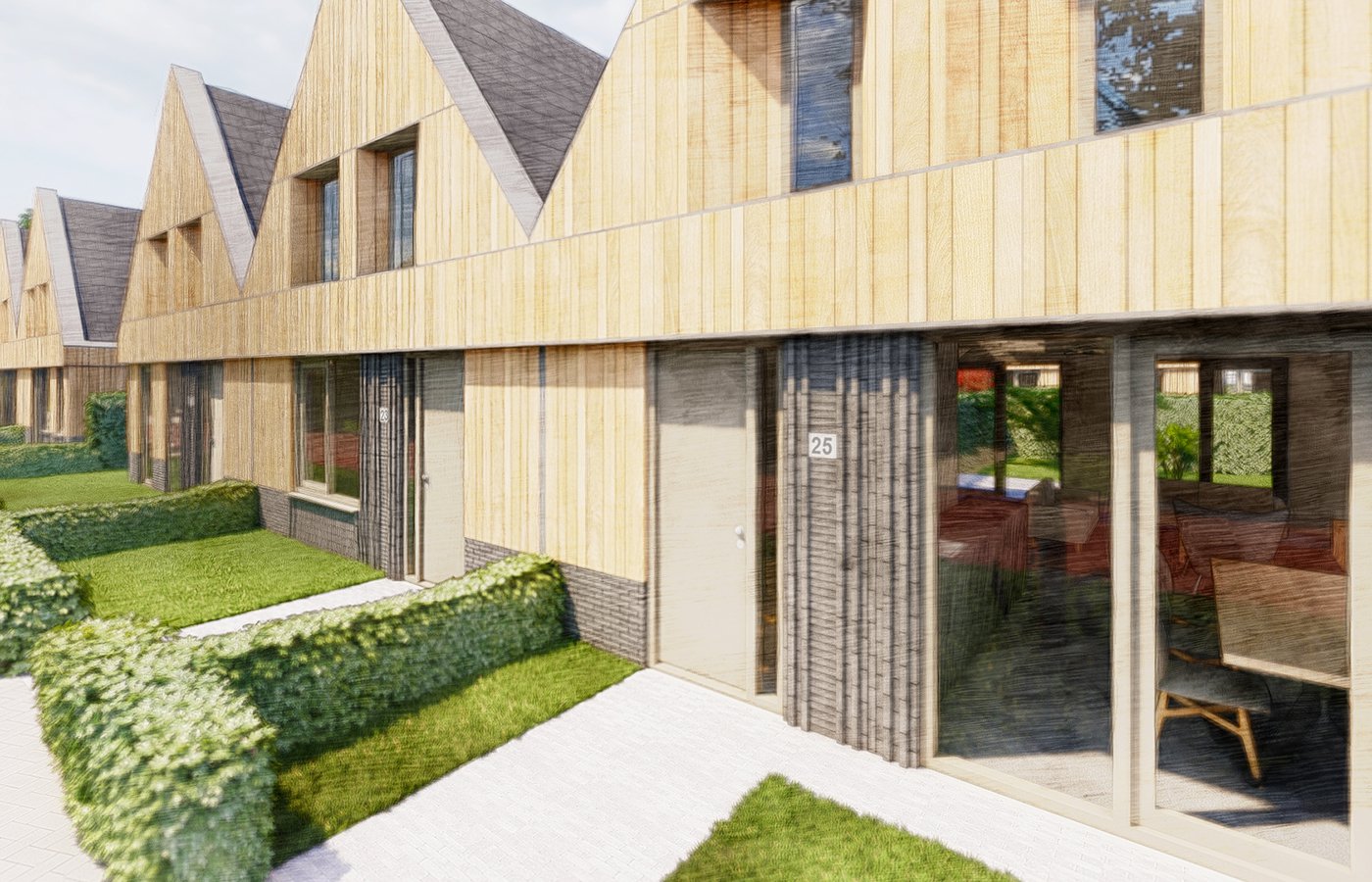 Design concept
The design was inspired by a Bernard Jaspers Faijer painting depicting old Vriezenveen. Because of the high facade fronts, each house in the painting is recognisable, while unity is present through the common use of materials. This formed the basis for the submitted plan. The wooden facades provide cohesion, while the cantilevered transverse roof gives each house its own identity. Together with the offset brickwork in the plinth and beside the front door, this gives depth and relief to the facades, as stated in the image quality plan.
Layout houses
The basic layout of the houses is identical, including a hallway with toilet, meter cupboard and staircase. With Novito's building system, all parts of the house can be prefabricated in the factory. This hull is placed and connected on the building site, making for high building speed. This system also offers many options, allowing the house to be adapted to the wishes of the residents. For example, starters can opt for a large living space on the ground floor and two bedrooms and a bathroom upstairs. Another option is to have the bedroom and bathroom downstairs, making the house life cycle adaptable.