Innovative housing project for Mönchengladbach, Germany
Modularly built micro-apartments
At Aachener Straße 1-5 in Mönchengladbach, just north of the old town centre, a residential block with 32 micro-apartments and 53 furnished one-room flats ('boarding rooms') is being built. The centrally located site was originally intended for the extension of the town hall opposite, but due to the planned new town hall in the Rheydt district, the city itself no longer needs the area. The 2,100 m² large site is now being redeveloped with a clear focus on housing, thus enhancing the attractiveness of the adjacent city centre.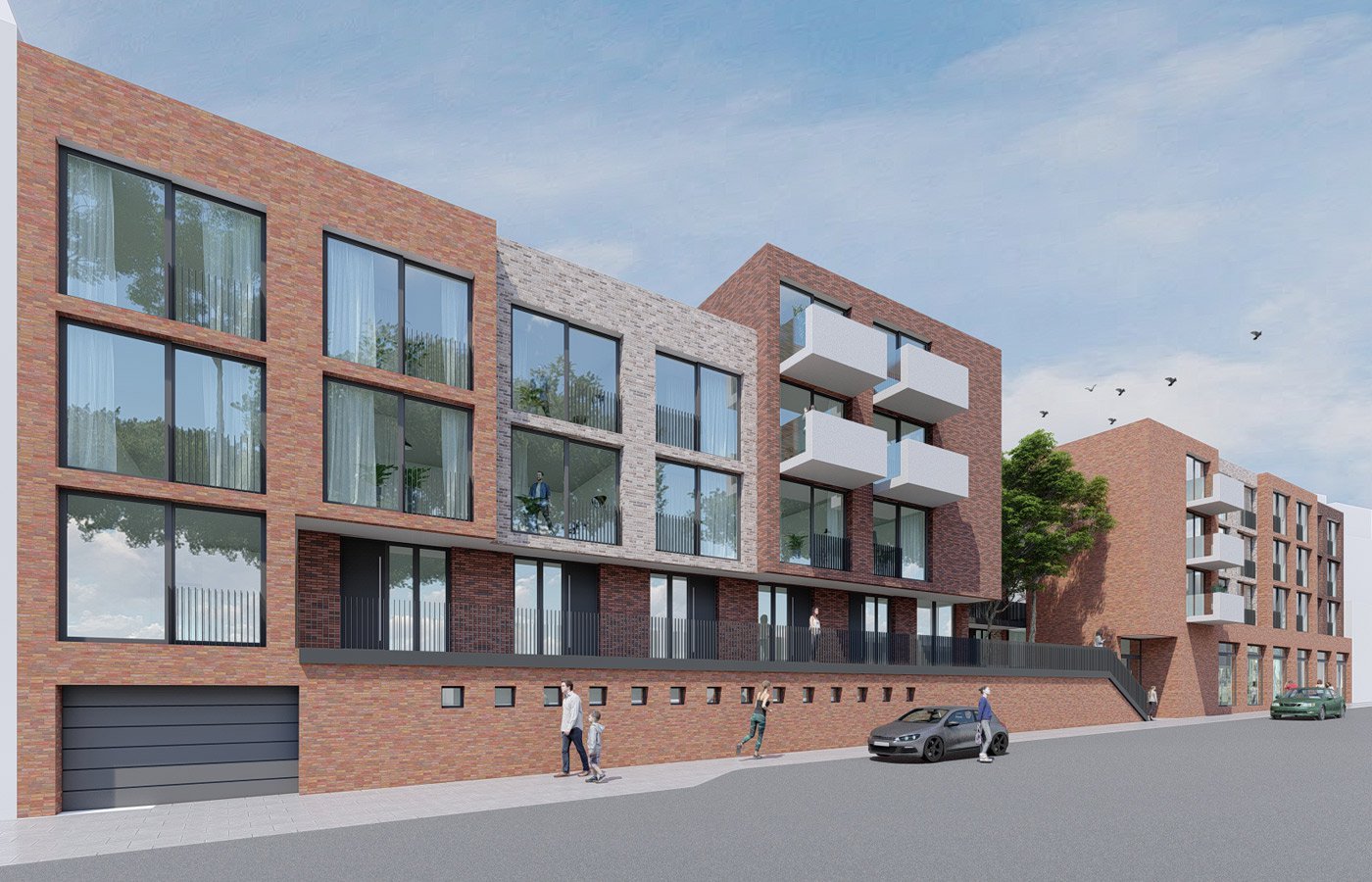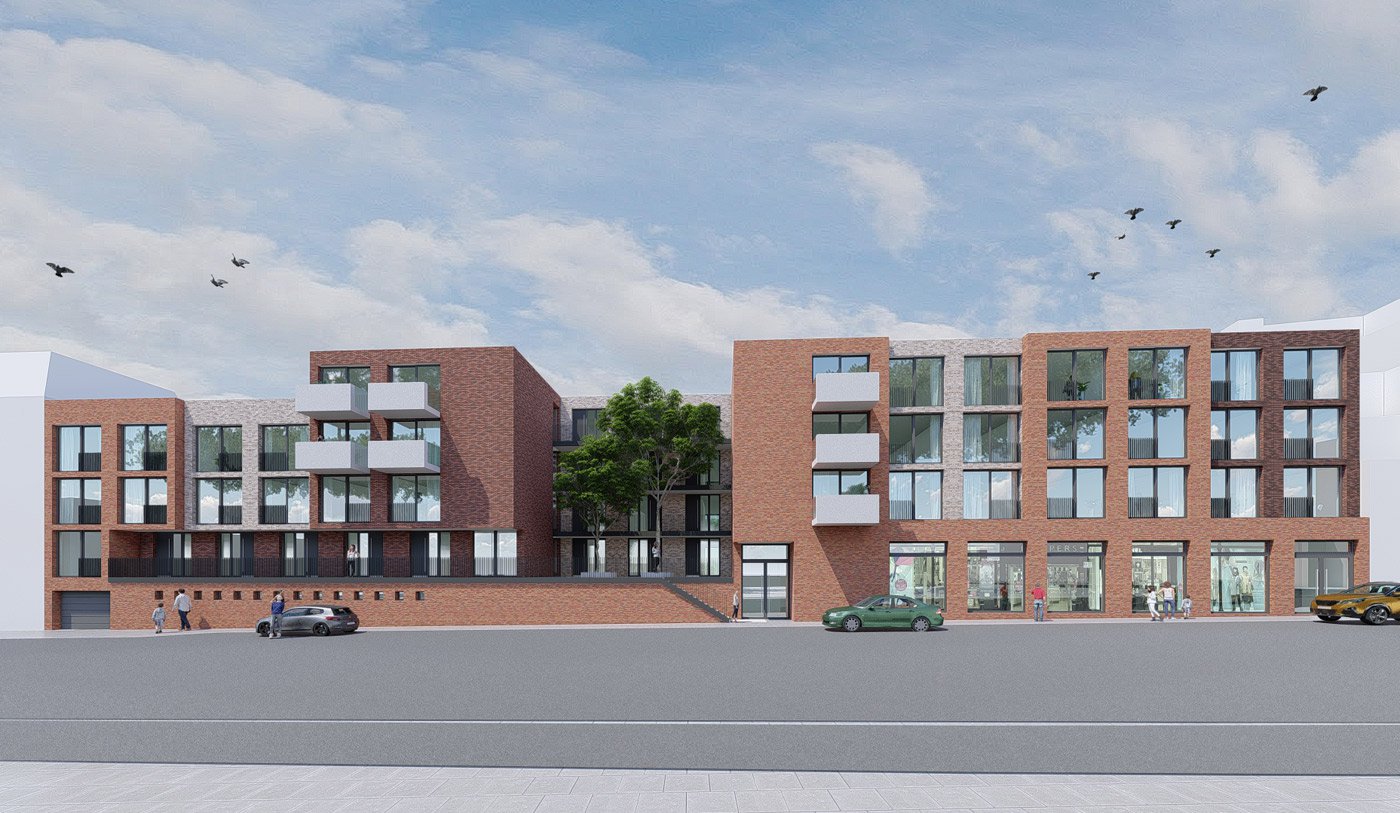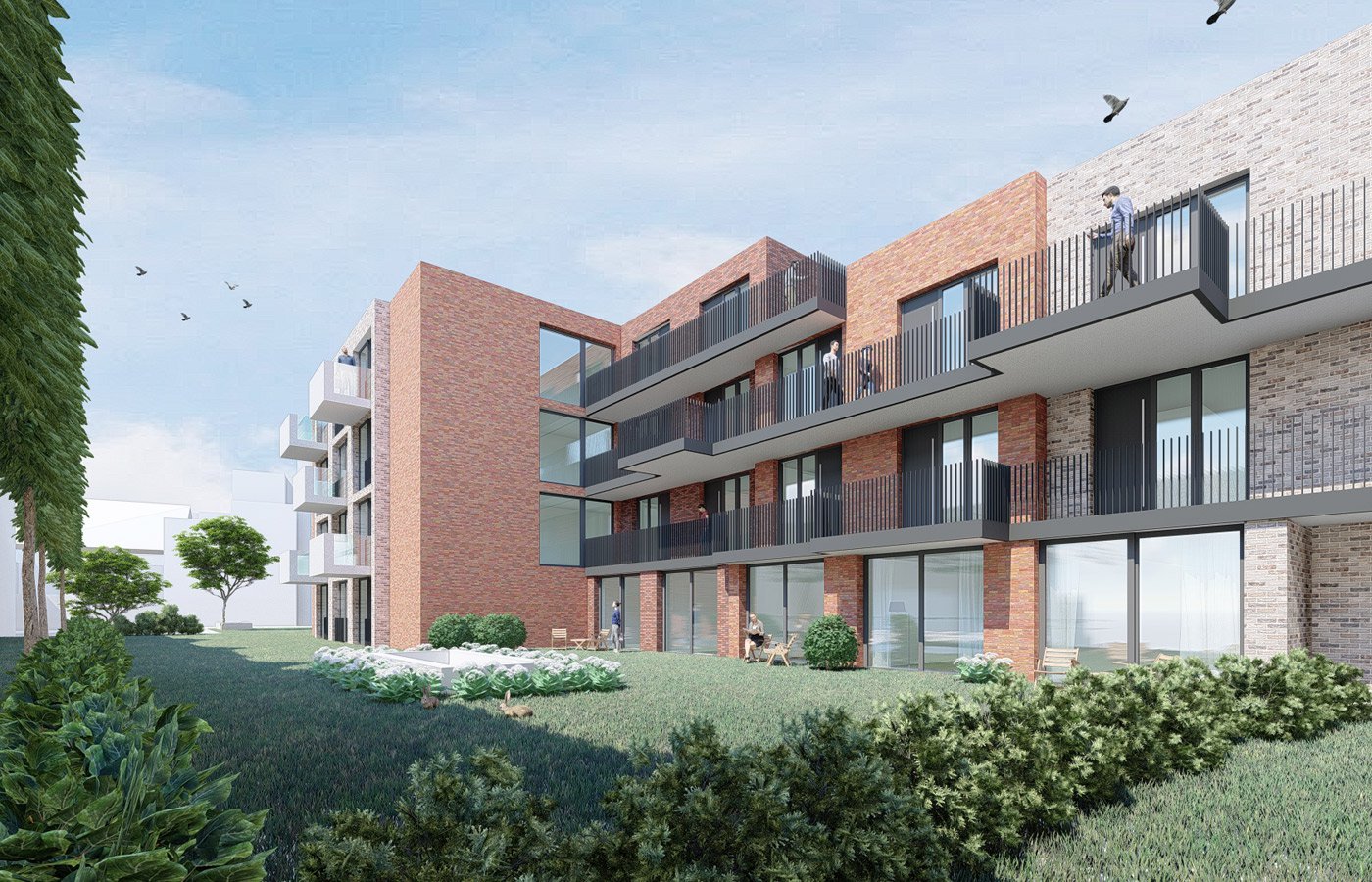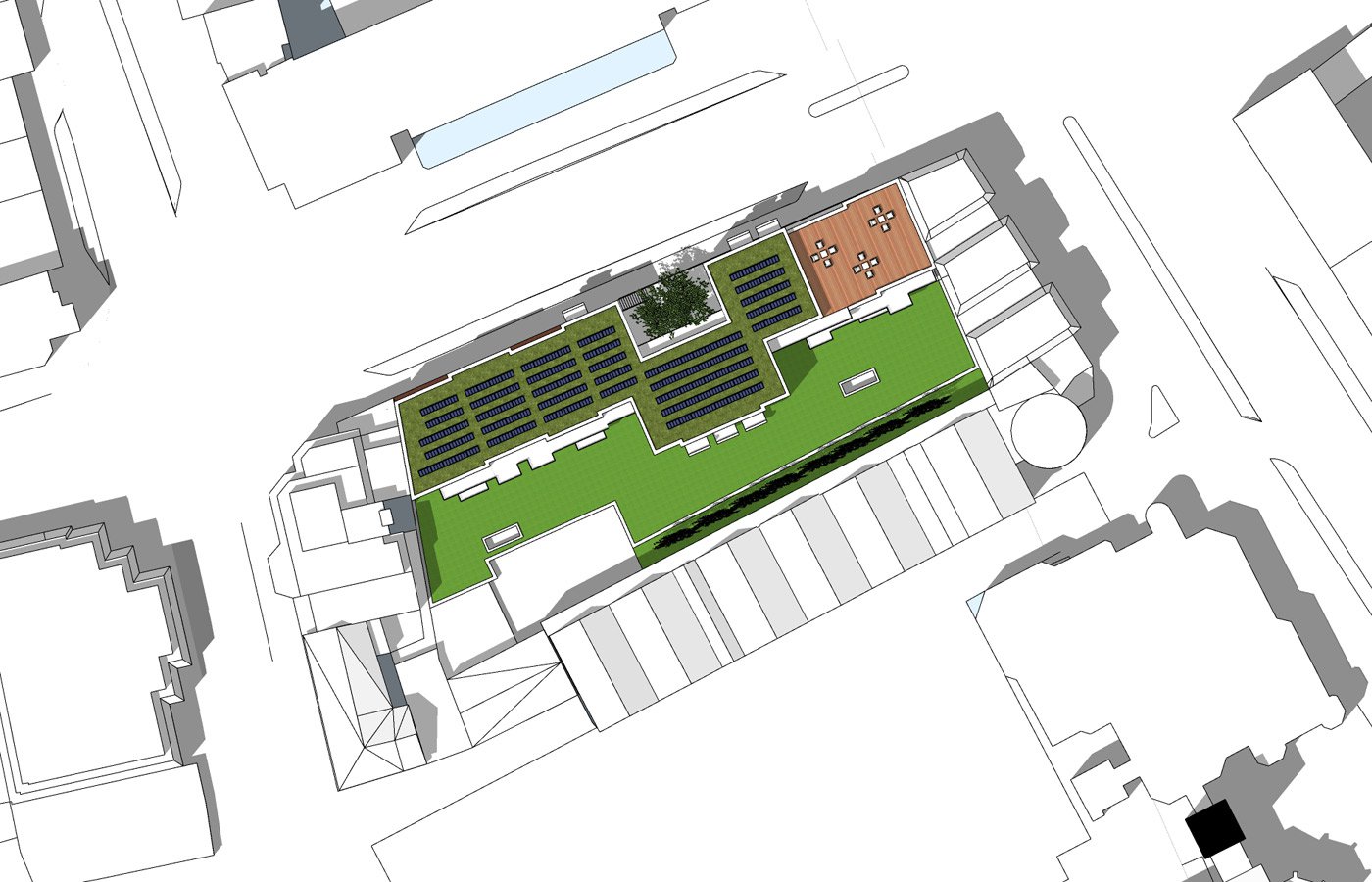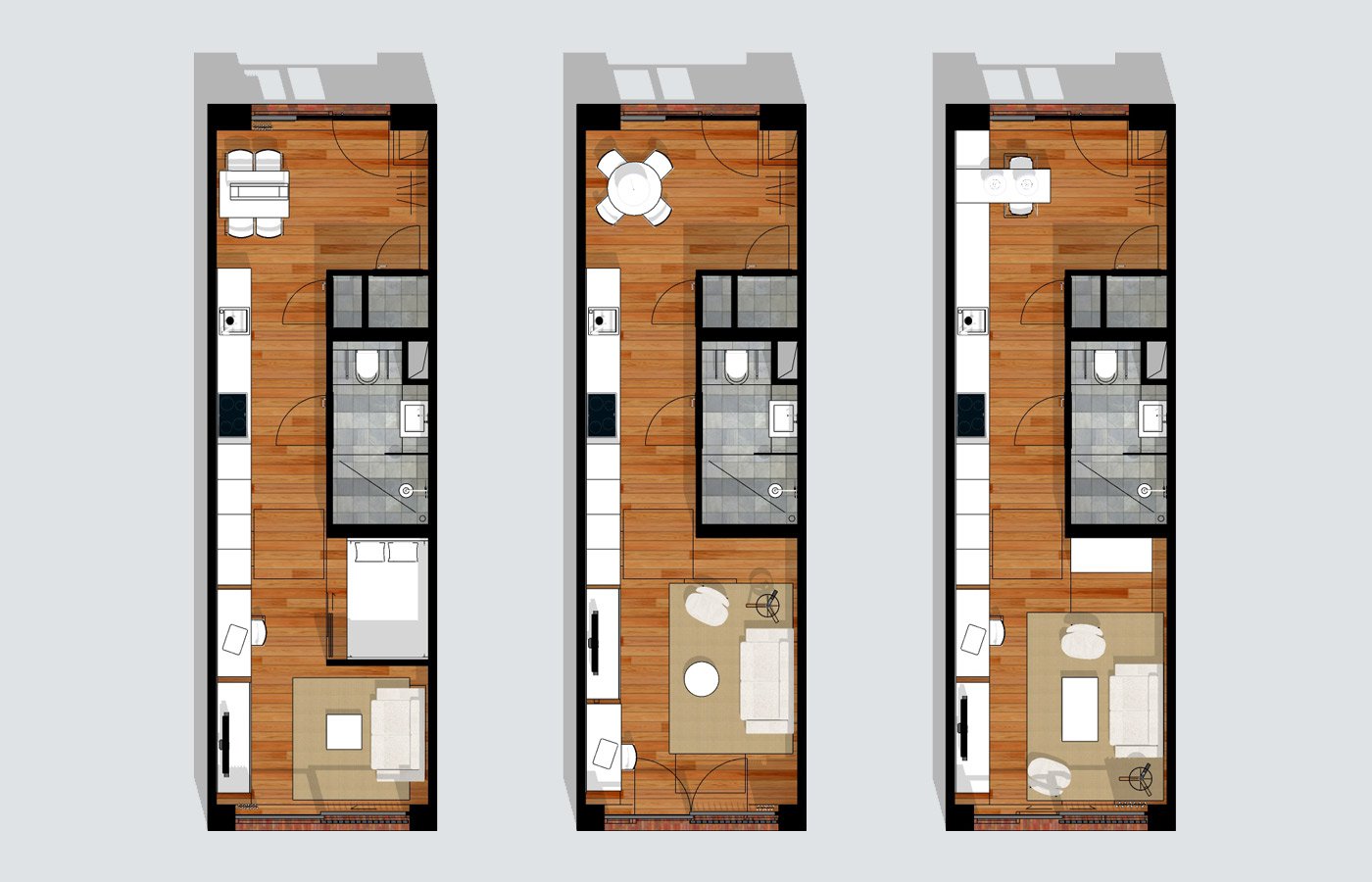 ADEQUATE RESPONSE TO CHANGING HOUSING MARKET
According to a report on the housing market in Mönchengladbach, almost 50% of the 140,000 households are single person households now and this trend is rising. This means that there will be an increasing demand for small flats in the future. The new construction at the Aachener Straße forms an important contribution to this urban development, and there is also a growing demand for boarding rooms. The target groups for the new construction are students, senior citizens and classic one-person households, but also young professionals and expats who are working in Mönchengladbach for a certain period of time.
Modular construction
The micro-apartments with a size of 44-57 m² and the boarding rooms, which are usually 20-30 m² in size - each including bathroom and kitchenette - will be built modularly. This method of prefabrication is expected to save 40% of the usual construction time. In this project, the module shows its architectural versatility, resulting in a building with a facade that is both robust and open. Cantilevers, attached balconies and galleries are oriented towards the street or the courtyard. Furthermore, different facade systems and facade materials allow for a great variety of architectural expressions that fit in well with the original small-scale character of the old city centre.
Building layout
On the ground floor, the building follows the difference in height within the Aachner Straße. In the "low" part of the street, adjacent to a busy traffic intersection, the entrance to the 38-space parking garage is located. Above this are the micro-apartments floors, which are accessed via the urban plateau. Opposite a bus stop in the higher part of the street is the entrance to the lobby, office and kiosk of the STAYERY, the rental company managing the boarding rooms. The boarding rooms themselves are located on the floors above the foyer.