Development of apartment building from PD
Hoog op Zuid
Apartment building Hoog op Zuid consists of 64 private sector rental flats and a sunken parking garage. The building is located at the end of Zuiderval and mediates between the large scale of this important approach road and the small scale of the adjacent residential area 't Getfert. This is achieved by dividing the building into a number of different volumes that slope towards the adjacent buildings. At the corner of Wooldriksweg and Zuiderspoorstraat, the 10-storey height accent is therefore located exactly in the line of sight of the Zuiderval.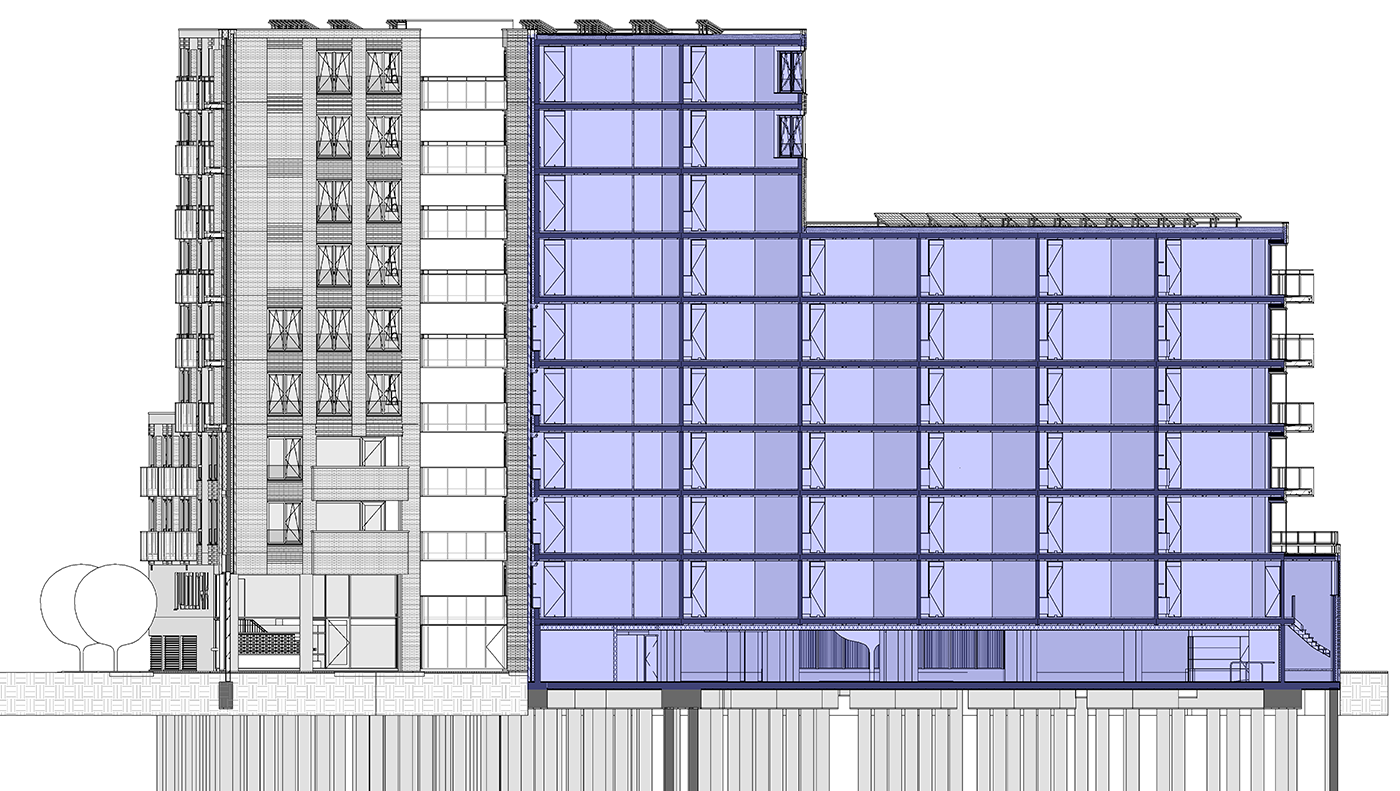 Work undertaken by IAA Engineering
The design by IAA Architecten was developed by IAA Engineering in Revit-BIM up to the ID phase.