Construction work on 'Lekker aan de IJssel' finally started.
In October 2017, the team of Lisa Pit, Hans Wiedenhoff and IAA Architecten won the competition for a new hospitality pavilion at the IJsselkade in Zutphen. Four years later, on the site of former small eatery 'De Kade', restaurant Lekker aan de IJssel (relaxing at the IJssel) can actually be built! Delay in the execution arose because of Corona and the required permits. In the meantime, the blue 'gypsy wagon' was placed on the quay for snacks, soft drinks, coffee or an ice cream.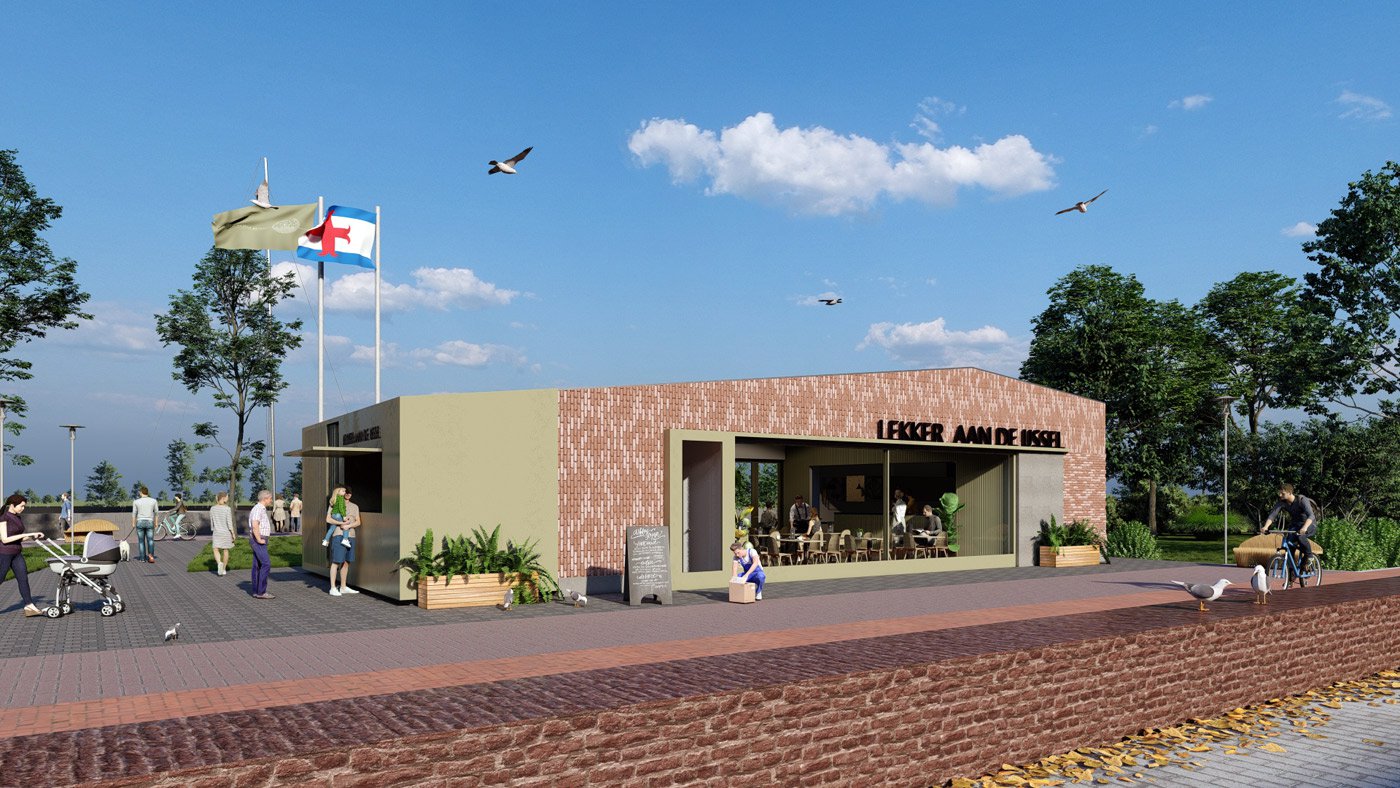 OPEN IN SPRING 2022
The planning is to open at the beginning of the terrace season. The inside space of 'Lekker aan de IJssel' has room for 45 guests and the terrace at the quay can seat 80 more. The interior is designed by Belinda Ubbink of Studio Bink. For the composition of the food, there is cooperation with as many local and regional producers as possible, and the concept of the gypsy wagon returns in the form of a distribution point for snacks, so that day trippers can go there for a quick bite.