Architecture exhibition 'De Bazel's Dome'
One hundred years ago, architect Karel de Bazel designed a new synagogue in the centre of Enschede, on a rather small plot behind the existing synagogue. At the time, the building had become too small for the growing Jewish community and the design also had to reflect the increased self-awareness of the Jewish Enschedeans. An exhibition in the synagogue at Prinsestraat 14 provides an overview of the design process and other work by De Bazel in Enschede.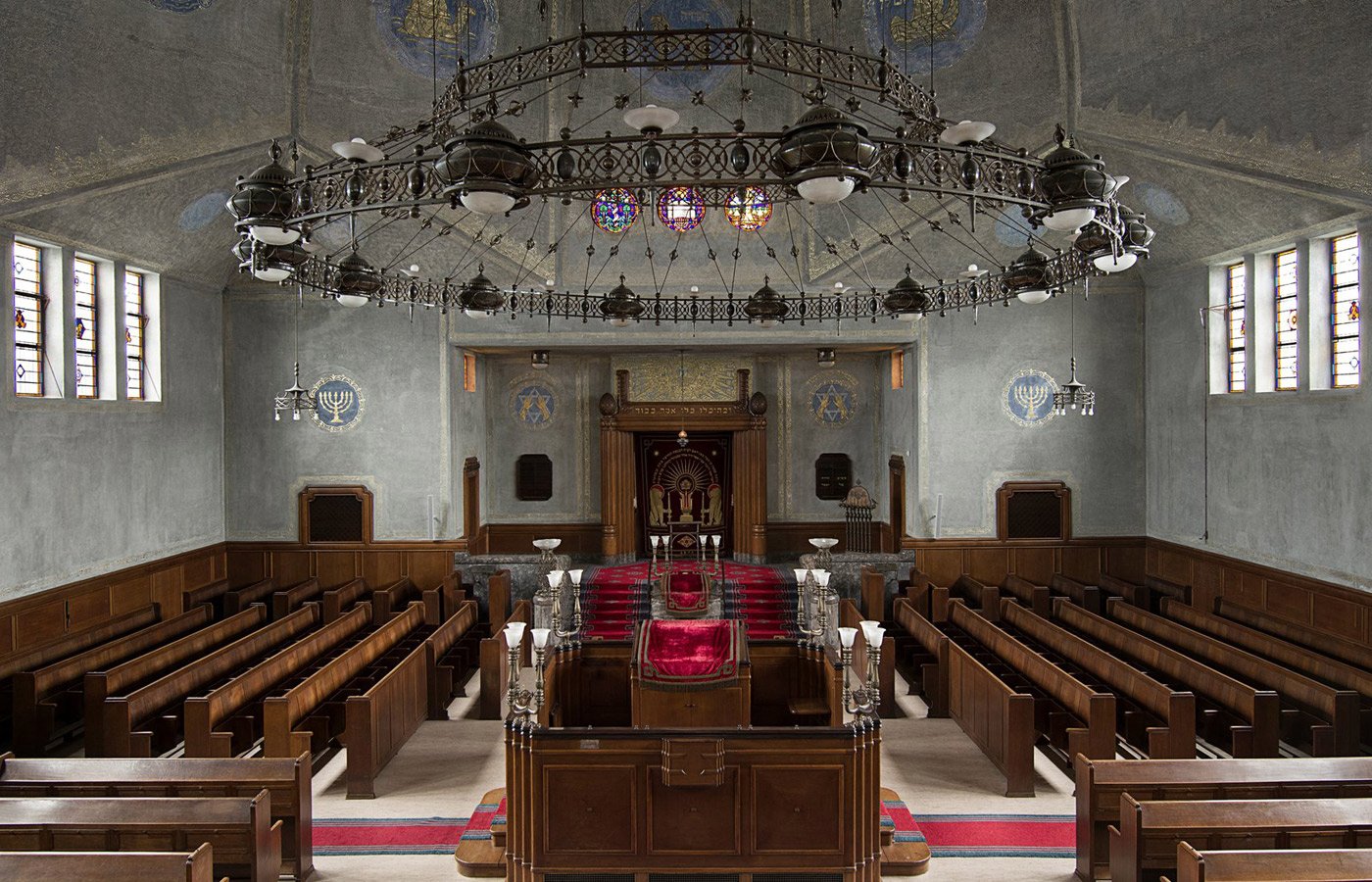 THE DOME OF THE SYNAGOGUE
Out of his theosophical background, De Bazel always strived for universal beauty and harmony in his designs. For the prayer room of the new synagogue, the most important space in the building, for the first time in his career as an architect, he designed a dome: he combined a cube with a sphere, creating the perfect space. This design made a great impression on the client.
In the years that followed, the project came to a standstill. In that period, De Bazel designed the house of Jewish textile manufacturer Miljam Menko, the then chairman of the Jewish community in Enschede. De Bazel died unexpectedly in 1923 during the construction of this house, which has been the office of IAA Architecten for over twenty years now.
The present synagogue, which opened on the Prinsestraat in 1928, was designed by architect Anthonie Smits, Bazel's successor. During the design process, the location and layout of the building changed several times. De Bazel's dome nevertheless remained the heart of the synagogue and is still the proud highlight of the building today.
Click here for the article in the Tubantia
Photography: Arjan Bronkhorst / Frans Nikkels (in Tubantia article)