Opening Pieter Baan Centre in Almere
On 8 October 2018, the new Pieter Baan Centre in Almere was officially opened in the presence of Minister Dekker for Legal Protection. The Pieter Baan Centre is the forensic psychiatric observation clinic of the Ministry of Justice and Security and after the move from Utrecht, is now located on the grounds of Forensic Psychiatric Centre Oostvaarderskliniek.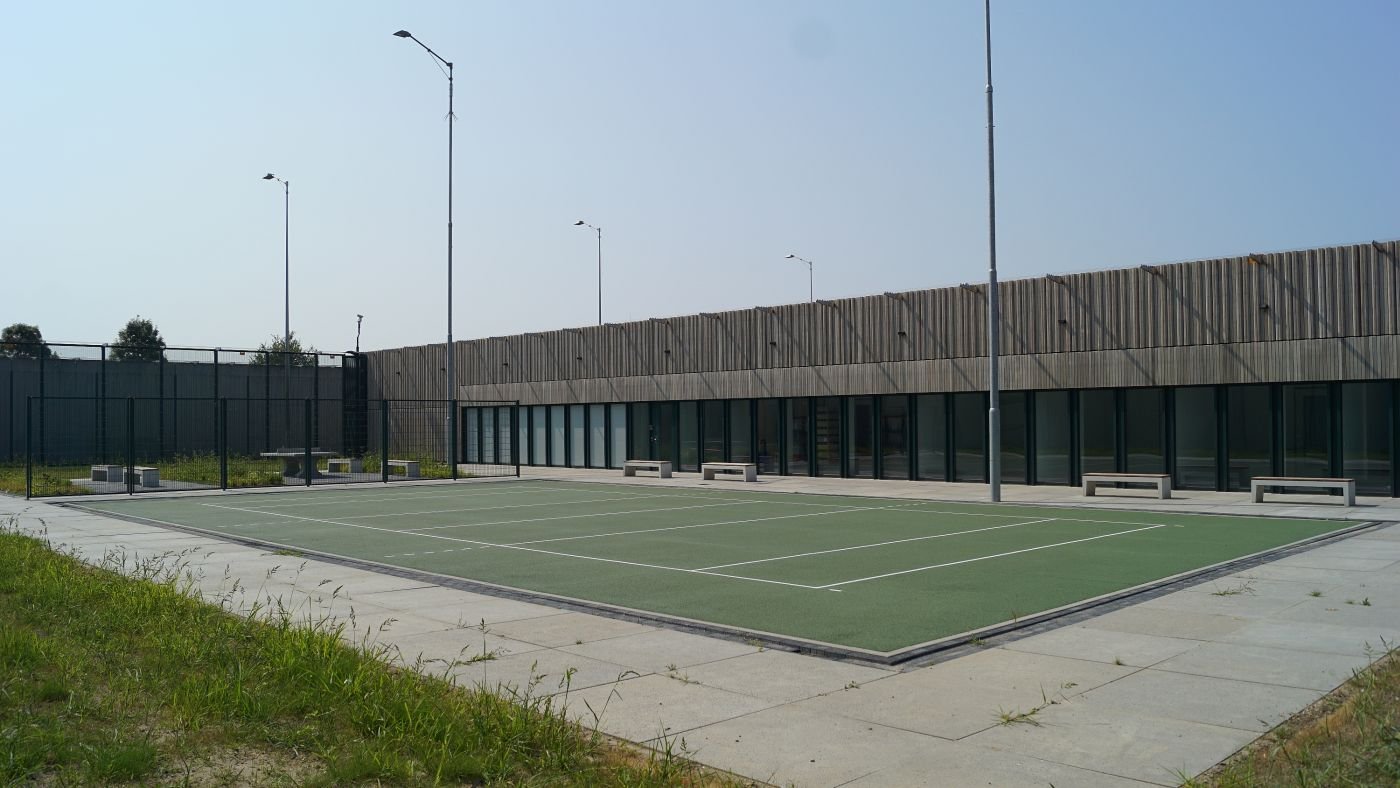 NEW CONSTRUCTION AND ALTERATION
In order to house the Pieter Baan Centre on the grounds of the Oostvaarderskliniek, IAA Architecten has designed new buildings with an outdoor area and adapted various existing buildings on the back grounds. Outside of the Oostvaarderskliniek complex, a parking lot for approximately 100 cars has been realised. The route between the entrance and the new building was paved to a design by Hansje van Halem. During the construction and renovation, the Oostvaarderskliniek remained in use.
Detention centre with specific task
The Pieter Baan Centre is formally a detention centre with a specific task: to conduct diagnostic research pro Justitia. This means that the Pieter Baan Centre investigates people suspected of committing serious crimes. In the clinic, a team of behavioural experts, psychologists and psychiatrists observes a suspect for six weeks. From this, an advice follows that goes to the judge who must then decide on the case of the suspect. In this way, more than two hundred people are investigated each year.
Photography: Hansje van Halem and Rijksvastgoedbedrijf