Development of serial housing development from FD
My Zandpoort
The My Zandpoort housing project is located in the Olympia Quarter West district. A major part of the neighbourhood consists of ground-level owner-occupied houses, a small part of flats and another small part of private sector rental housing. The architecture incorporating sand-coloured façades and white accents in the wooden fences and verandas enhances the atmosphere evoked by the (dune) landscape.
DAMAST architects designed 16 single-family dwellings and 18 two seperate floor dwellings divided into two strips, with the rear gardens, storerooms and balconies hidden away from street view. Height accents form links between varying gutter heights, allowing the façades to respond in a varied way to the sightlines from the surroundings. Wooden pergola canopies and seating areas mark the house entrances. The houses are all-electric.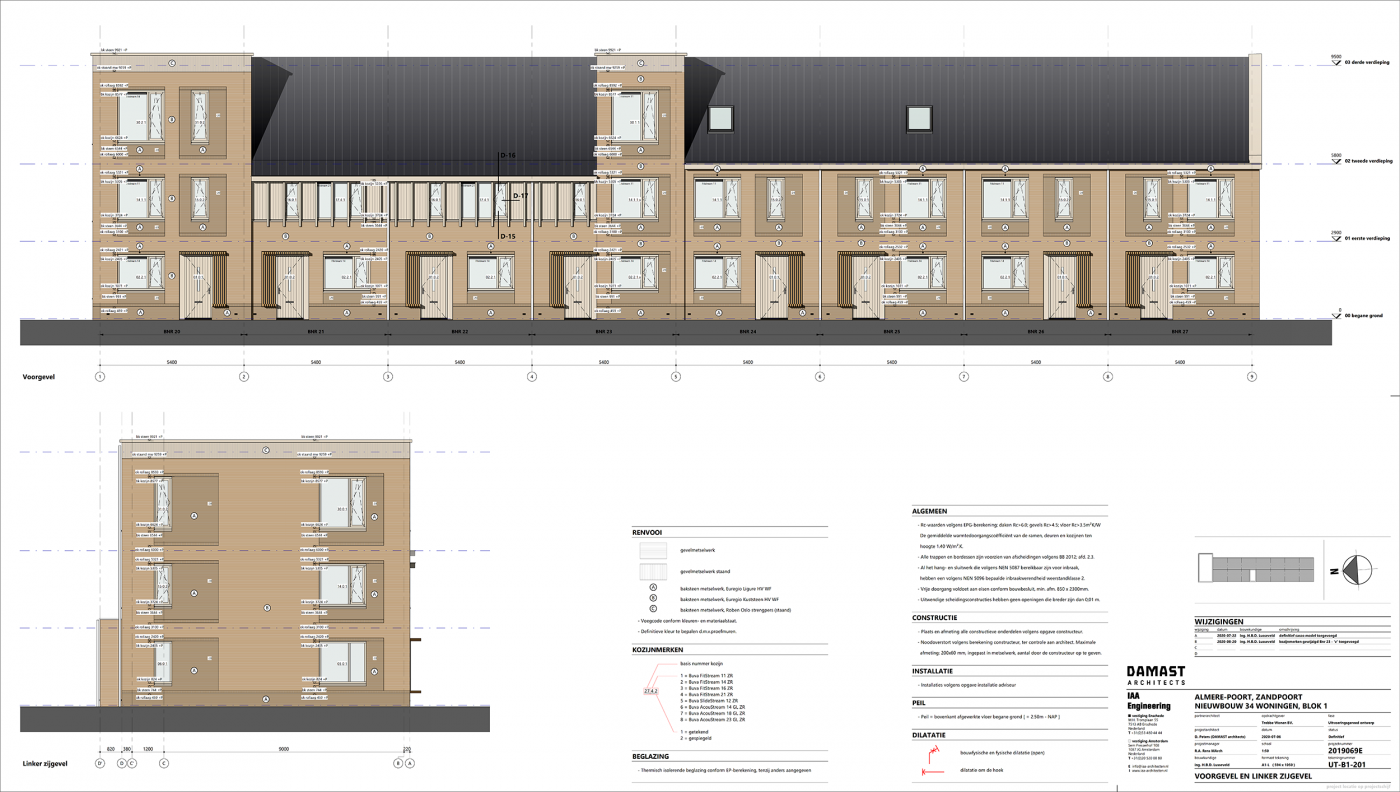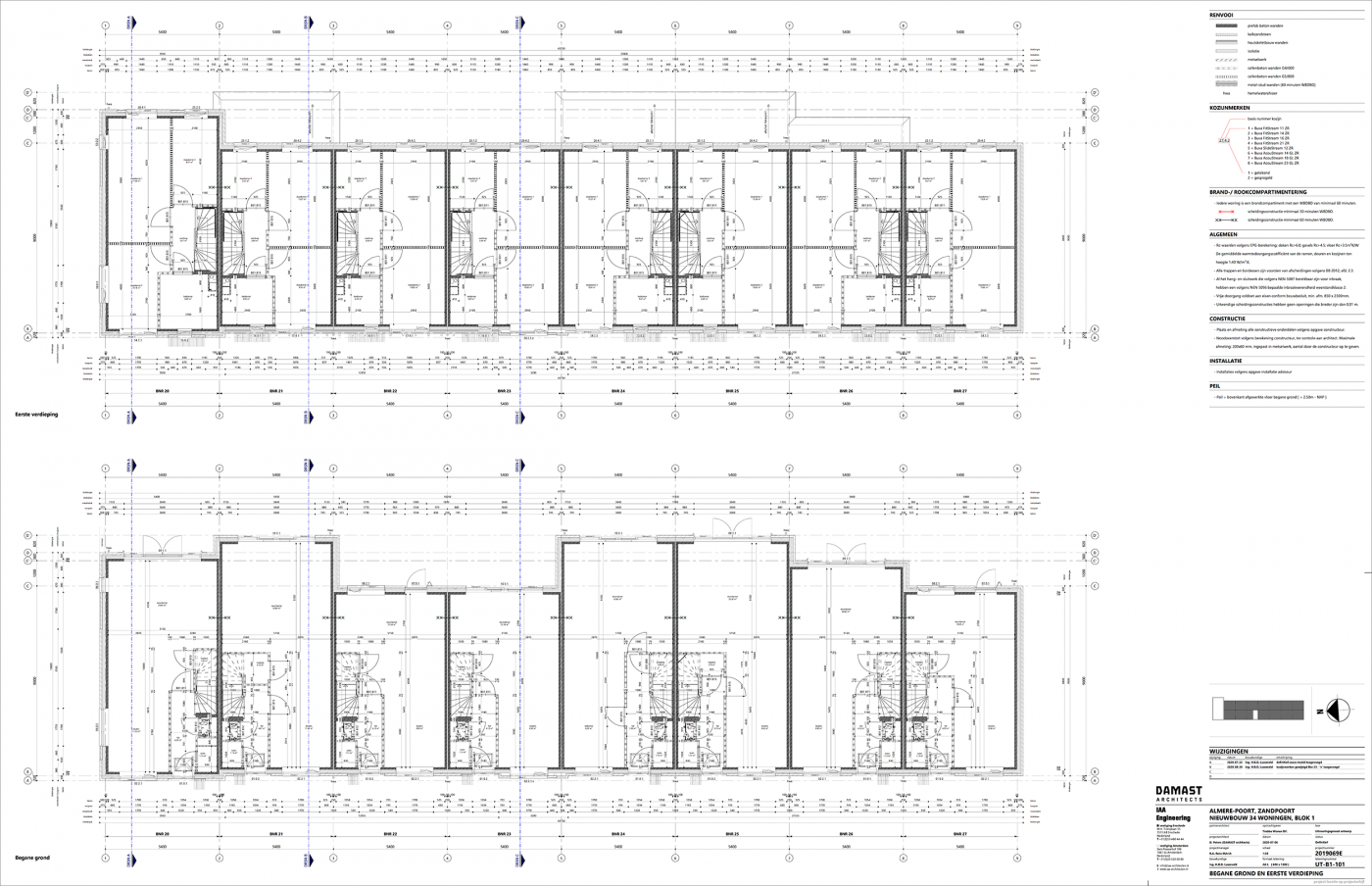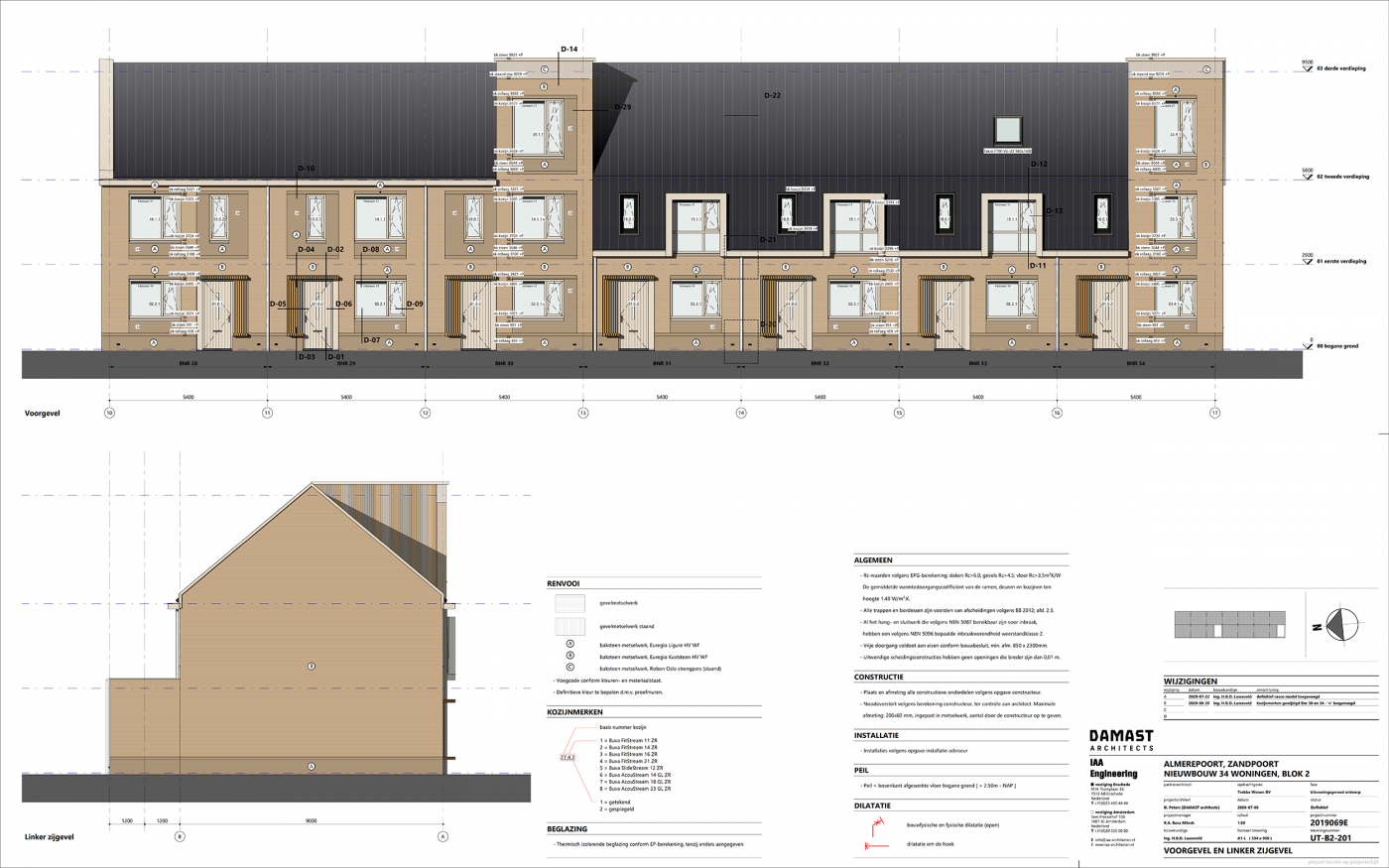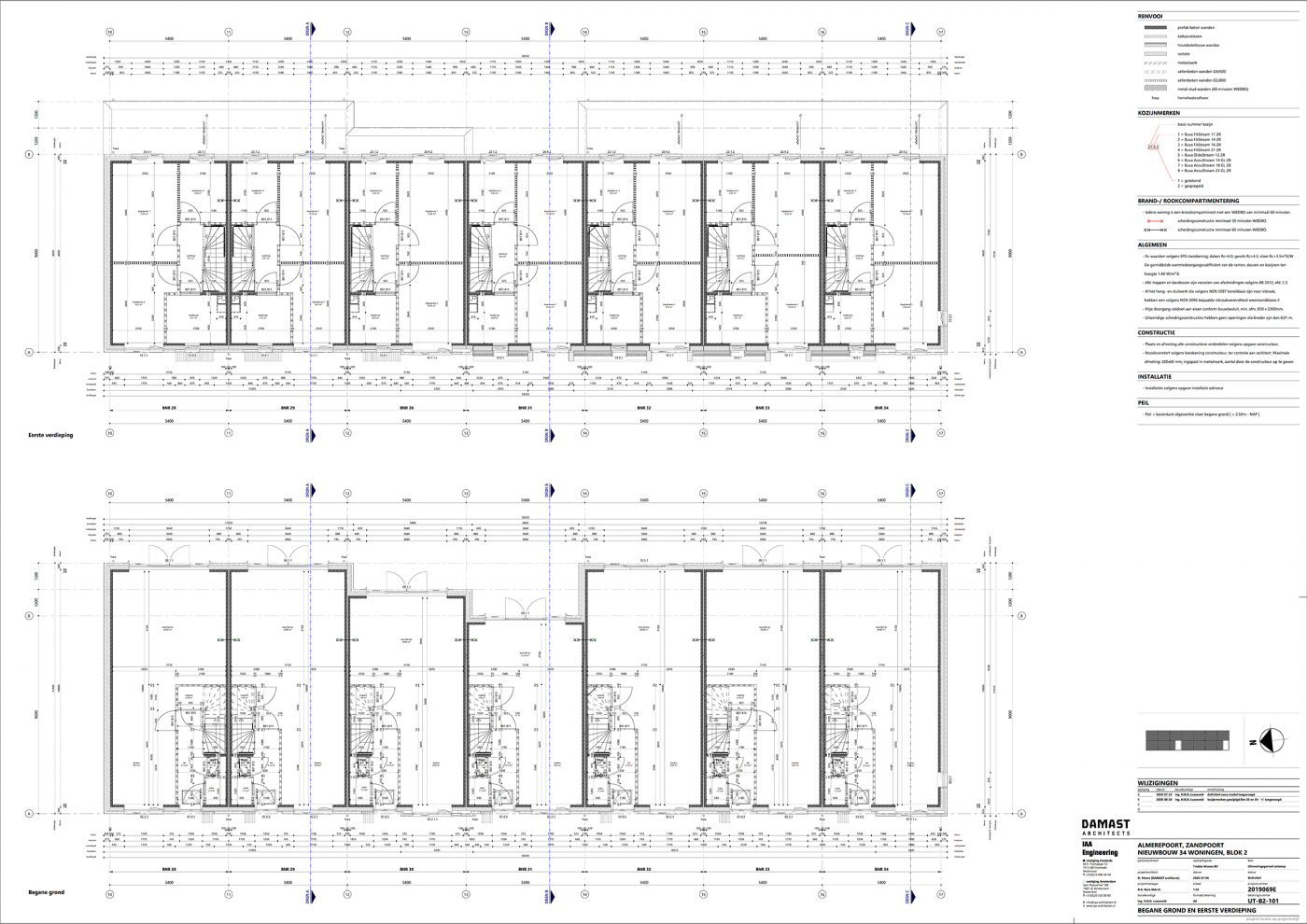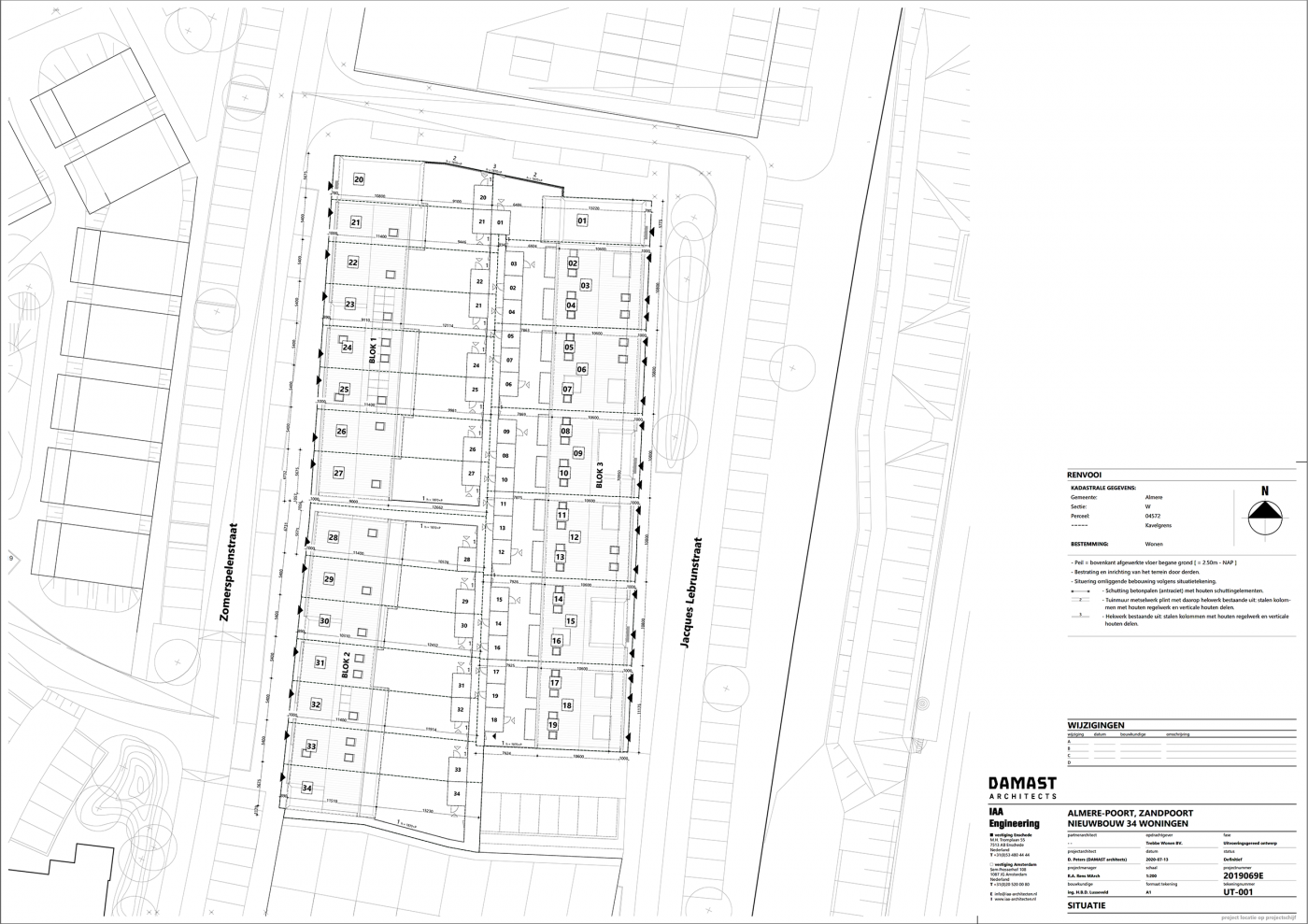 Work undertaken by IAA Engineering
DAMAST architects created the SD and PD in AutoCAD. We elaborated these drawings up to FD level in Revit-BIM. The environmental permit was then applied for and building regulations calculations as well as construction preparation drawings were produced.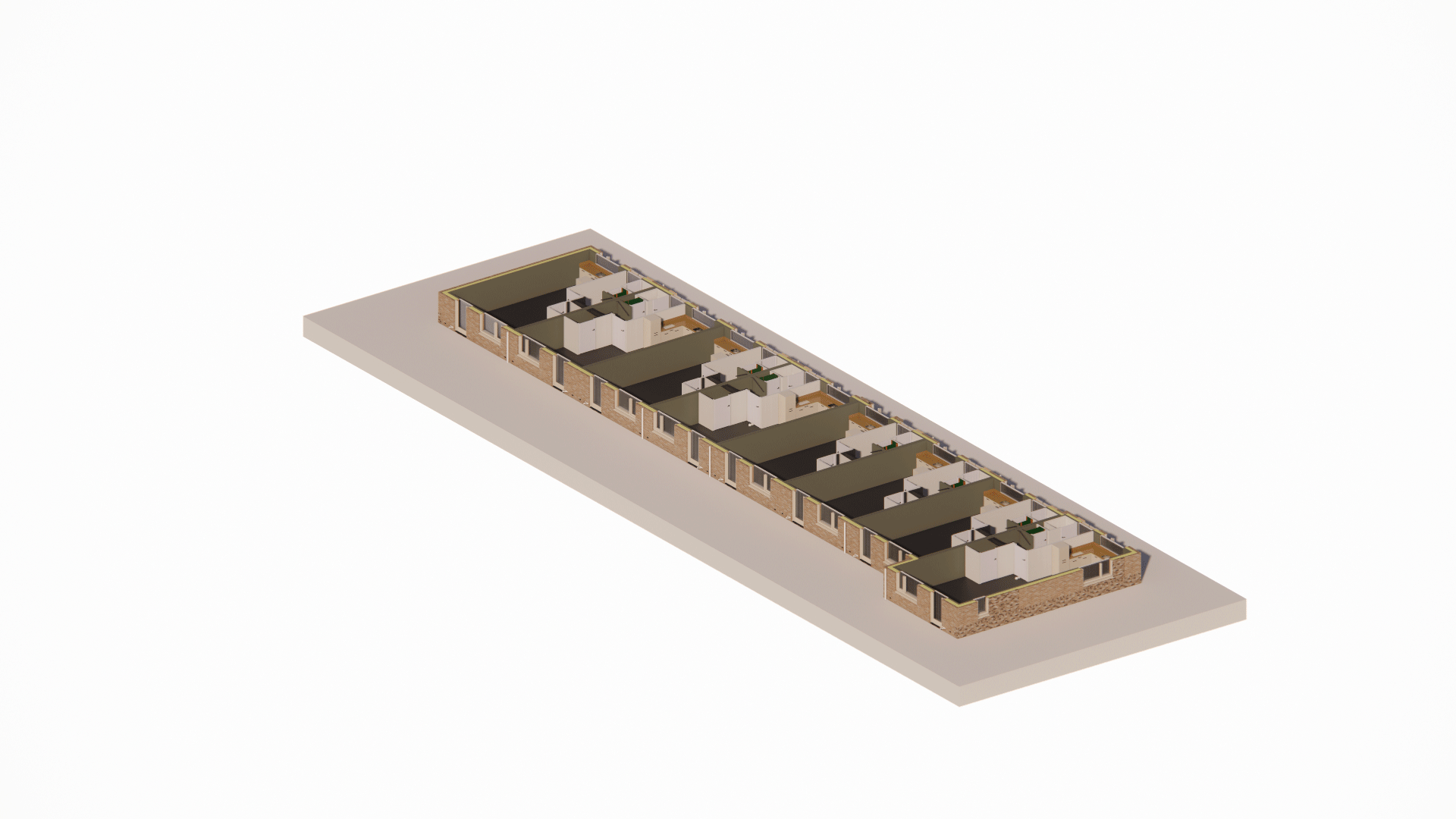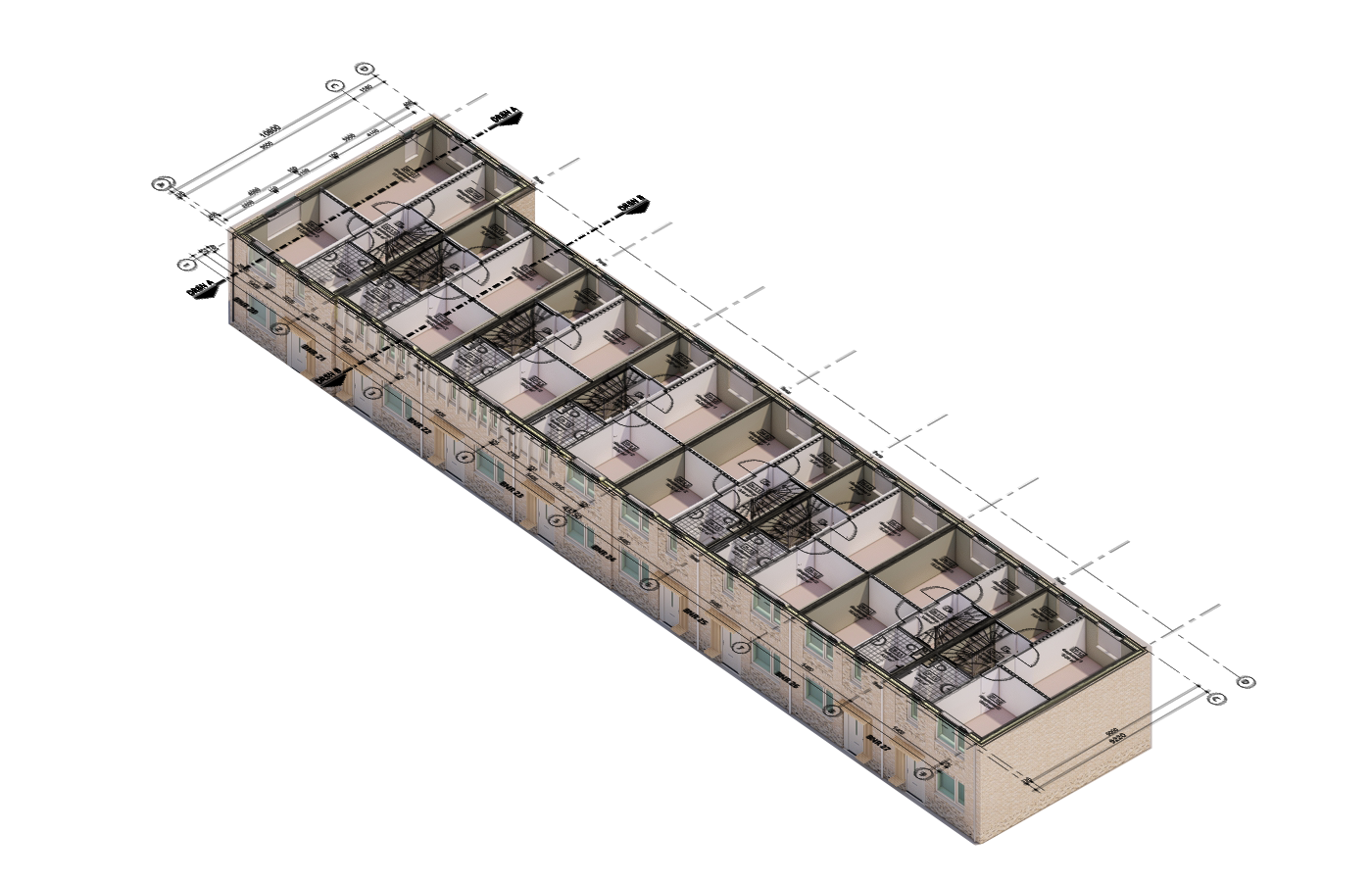 Our work proceeded in close cooperation with the architect and contractor in an integral BIM process that also involved other parties. Thanks to our way of working, milestones in the contractor's planning were always met on time.