Replacing new construction Bartiméus 't Sand in Doorn on schedule
Bartiméus is a national expertise organisation that supports people with visual impairments to live their lives as they wish. Bartiméus also owns various locations where people can live, work and learn, such as 't Sand in Doorn. IAA Architecten has already built a lot here in recent years to replace outdated facilities. In phase three, four residential buildings will be built at De Brink this year for 64 residents with multiple disabilities. The KlaassenGroep will realise the new accommodations, each consisting of two groups of eight studios with a shared living room. The planned completion is in spring 2019.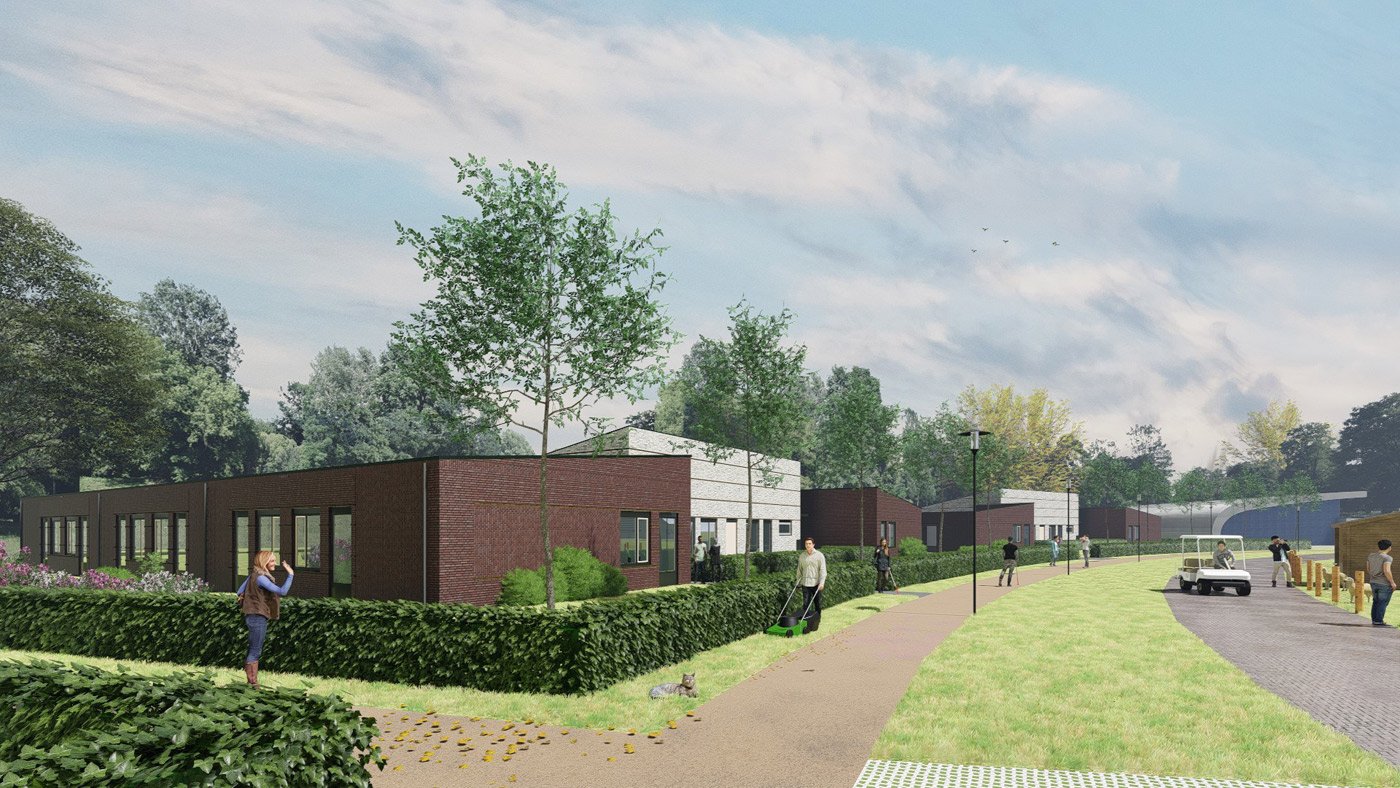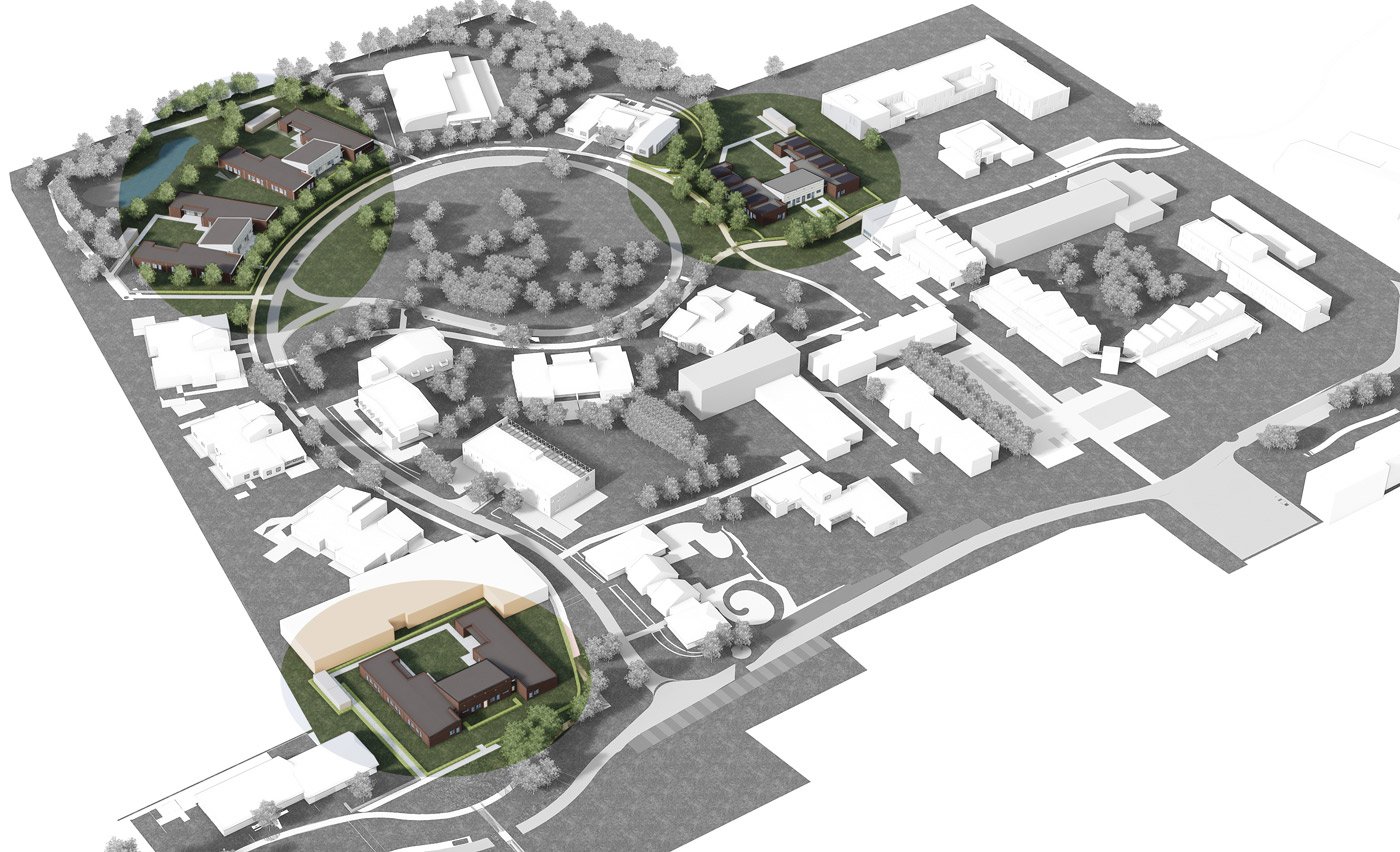 SMALL-SCALE LIVING IN DOORN
At Bartiméus 't Sand, residents have additional limitations besides a visual impairment. Often it involves a moderate to very severe intellectual disability, behavioural problems or physical limitations. Bartiméus offers them tailor-made accommodation and specialist guidance: small-scale housing facilities with specific facilities in the immediate vicinity so that the residents can live a life like they would at home. Because small-scale living offers clarity to the residents and ensures tranquility.
The environment is recognisable for residents and accessible through the use of optimal light conditions, colour contrasts in the layout, tactile information, a conscious sound environment and a logical layout of the rooms. Unexpected and risky situations are avoided. Residents feel safe and comfortable in this environment and are encouraged to carry out activities independently.