Facelift for De Klokkenbelt in Almelo commenced
Former Housing association Sint Joseph nursing home De Klokkenbelt is being converted into an integral health centre. Built in 1952 as a Home for the elderly and already rebuilt in the nineteen seventies, the complex will again meet all modern requirements after a large-scale renovation. Care provider InteraktContour will use 66 apartments for people with noncongenital brain damage, whereas 18 apartments are intended for St. Joseph tenants. Furthermore, there will be several general areas (for day care and treatment) and on the ground floor, a primary health care centre will be established. IAA Architecten created the design for the facelift of the exterior facade, the entrance and the interior of the apartments.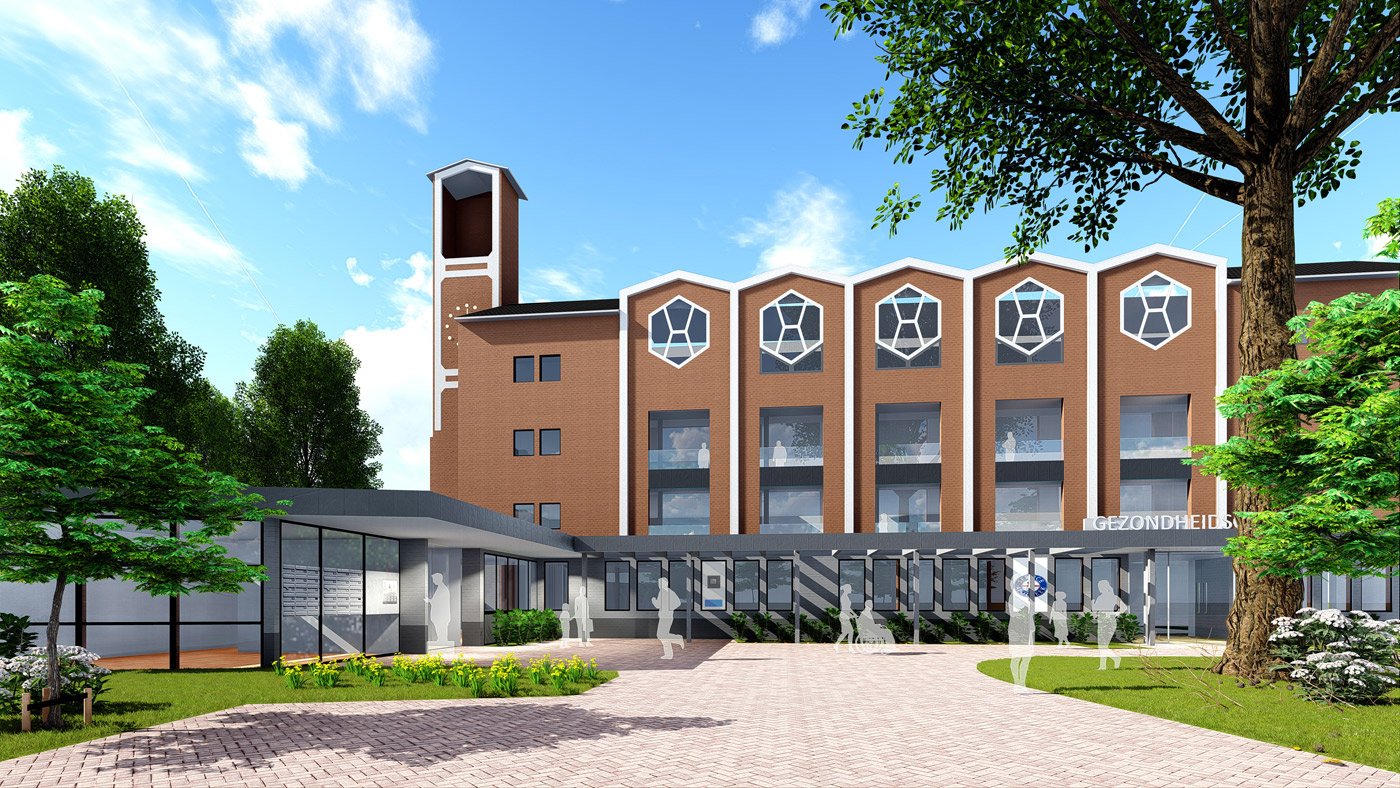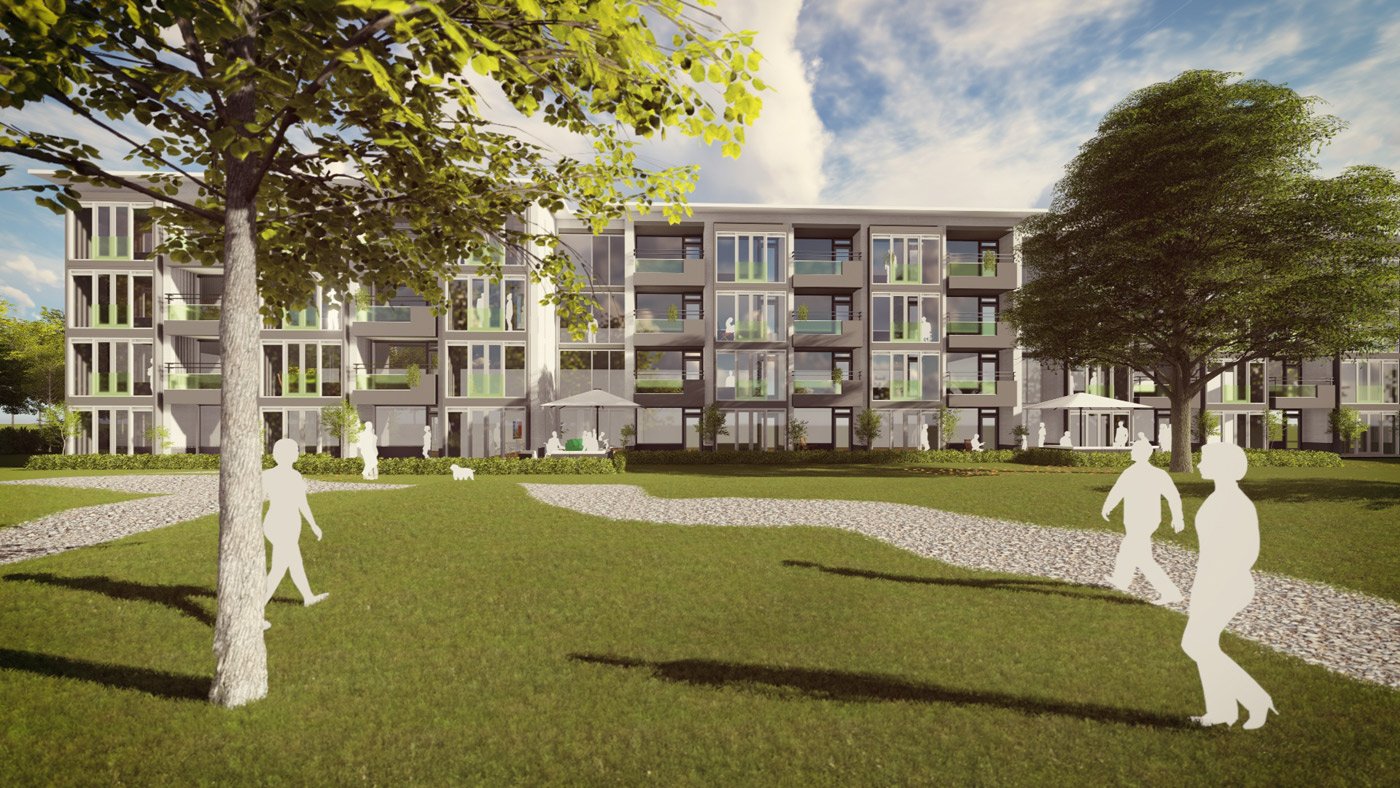 CONTEMPORARY LOOK
A light-coloured keim layer gives the somewhat somber-looking brick facade a contemporary and friendly look. This is further enhanced by replacing the smoked glass in the balconies and adding bay windows with aluminium frames in a light colour. A broad and slender looking overhang completes the new look. The new garden layout with shrubs, flower boxes and other street furniture will soon make the building look like a large white villa in a historical and leafy environment, close to the centre of Almelo.