Development of education building from PD
Saxion Edith Stein
The Saxion Edith Stein complex in Enschede is part of the Saxion Universities of Applied Sciences and consists of four interconnected building sections. Users are the PABO, various technical courses, the LEGO Education Innovation Studio and the FAB lab.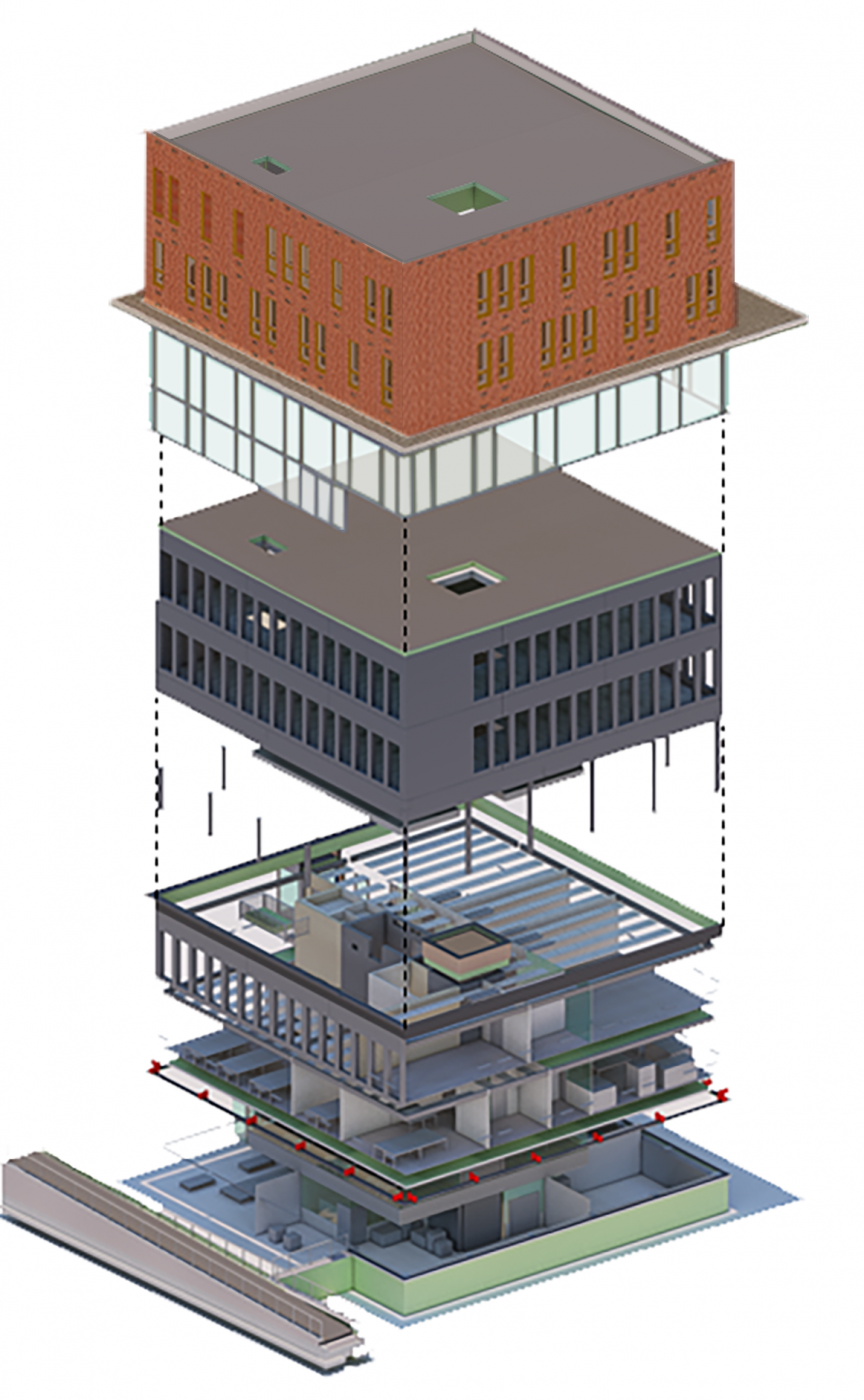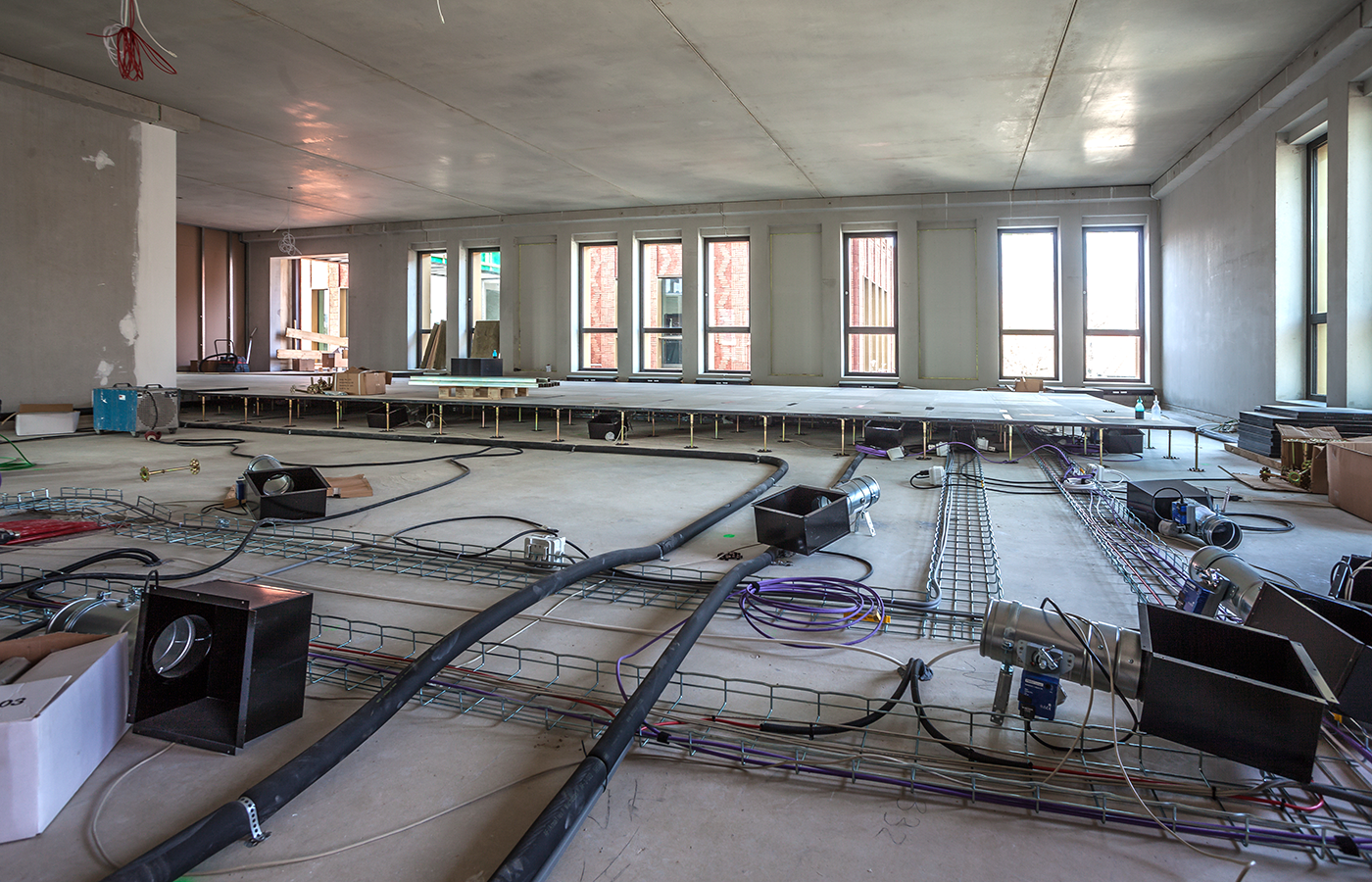 Load-bearing façades and large spans
The building sections each have a structural concrete core and load-bearing outer walls. Between these are material-saving bubble deck floors that enable the use of large spans without columns and beams. Together with the prefabricated façade sections that can be closed or opened as required, the building allows free partitioning of spaces (flexibility). The lightweight, movable partitions can be placed anywhere on the 1.26 m grid.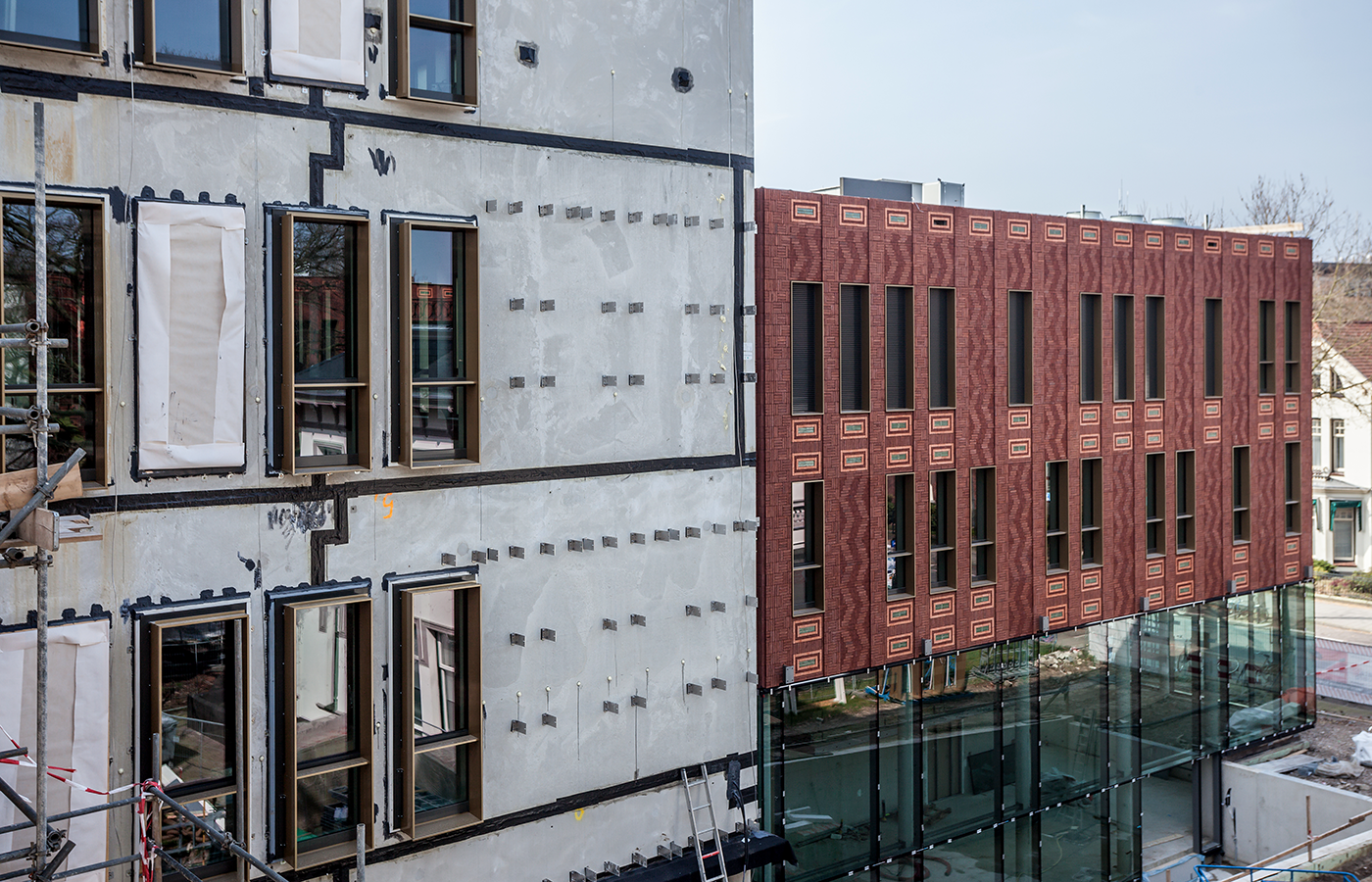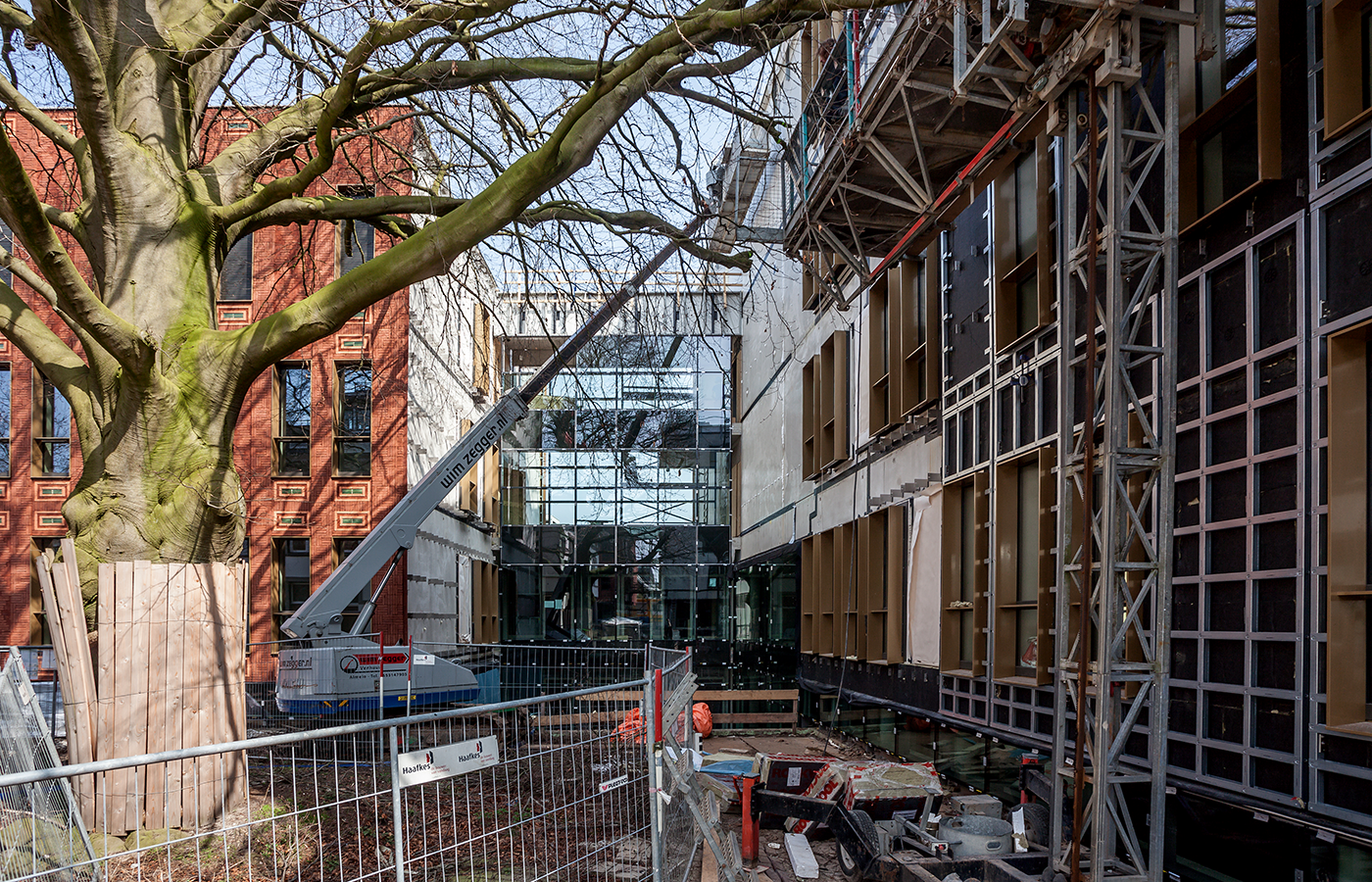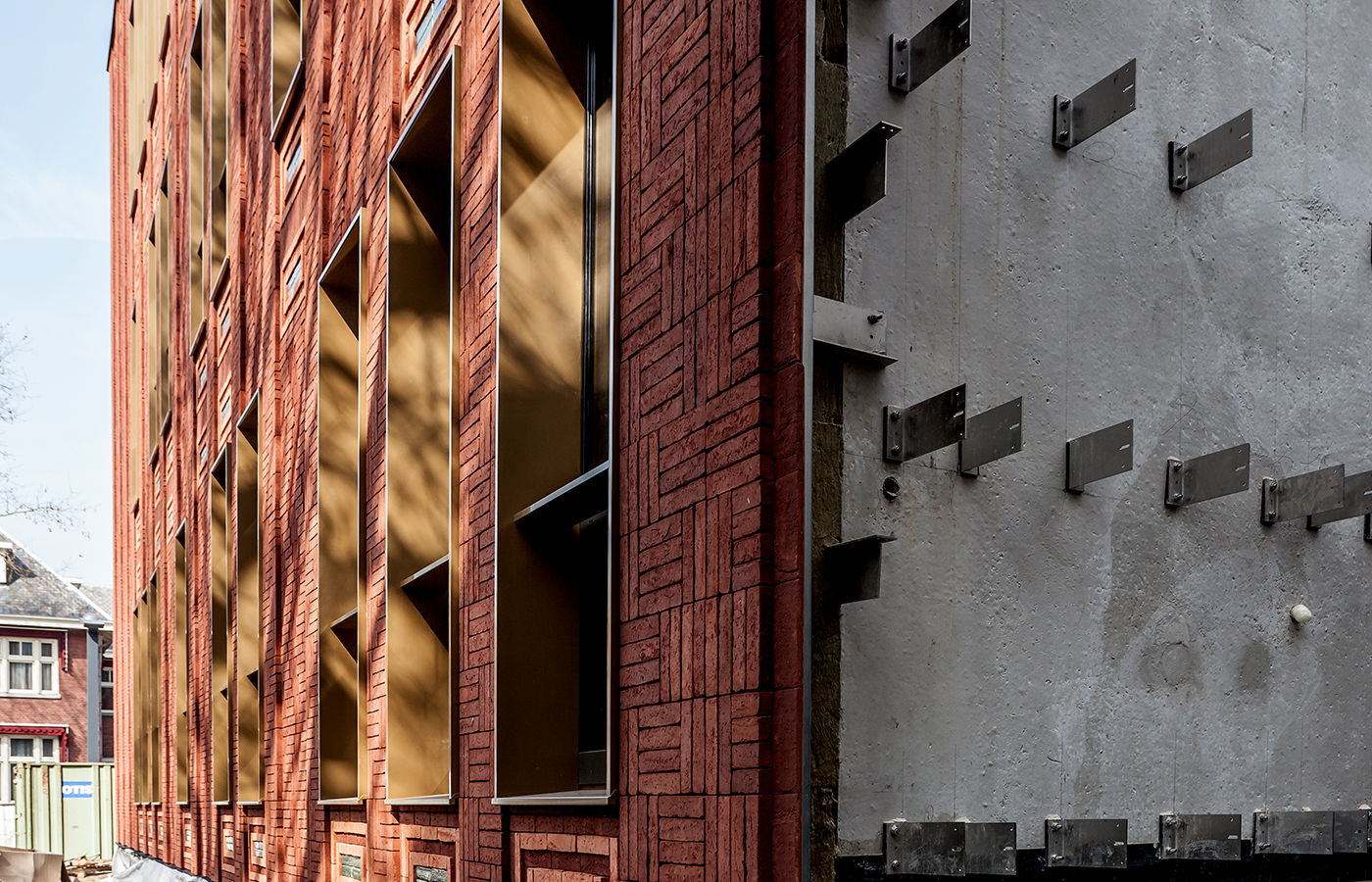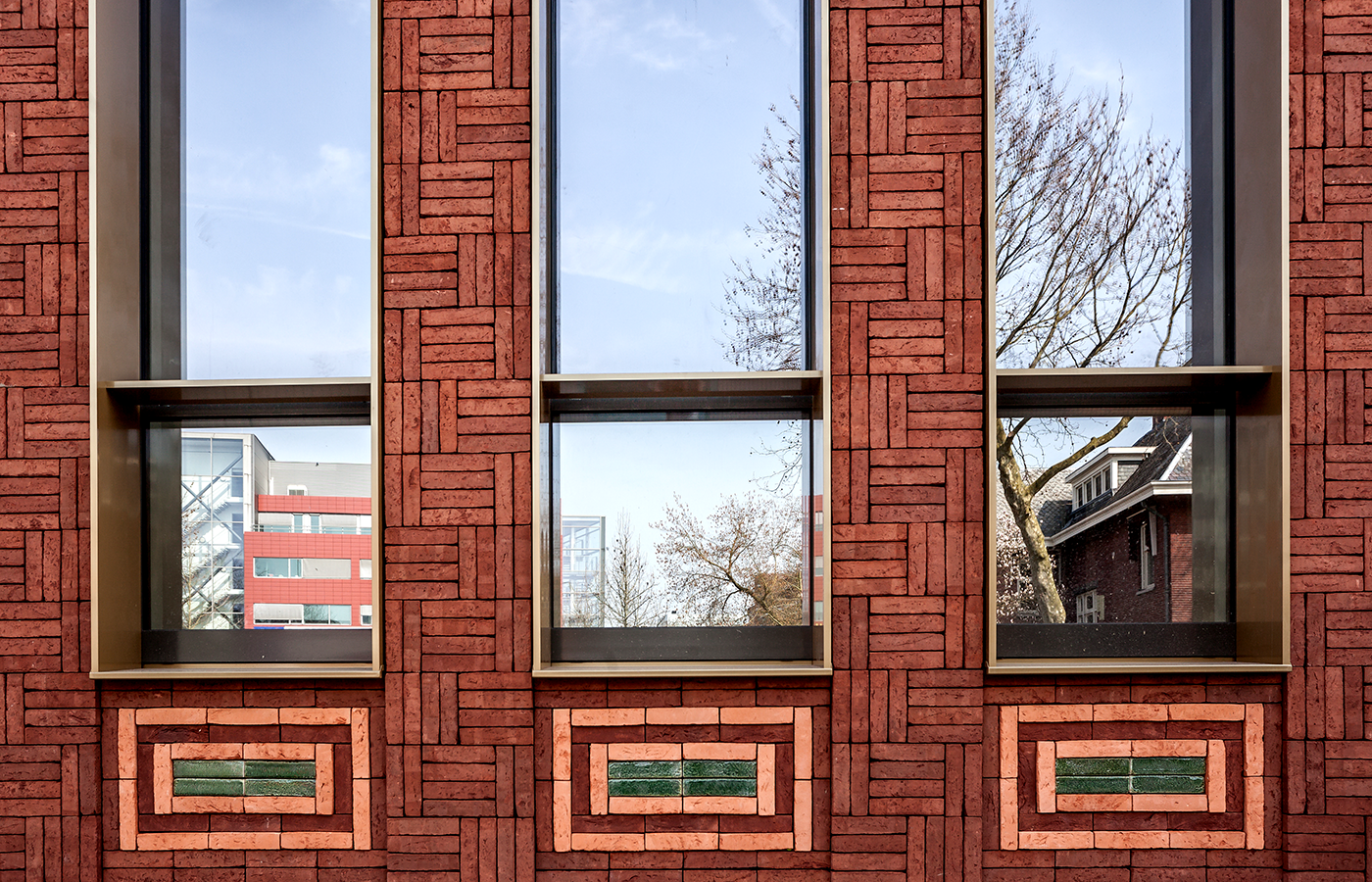 Innovative solutions
During the construction process, innovative solutions were constantly sought with external parties to save costs and stay within budget. One example is the use of prefabricated brick façade panels that enable appropriate and rich masonry detailing, resulting in the use of less materials and shorter construction time. The panels are detachably suspended, making a new façade layout easy to implement.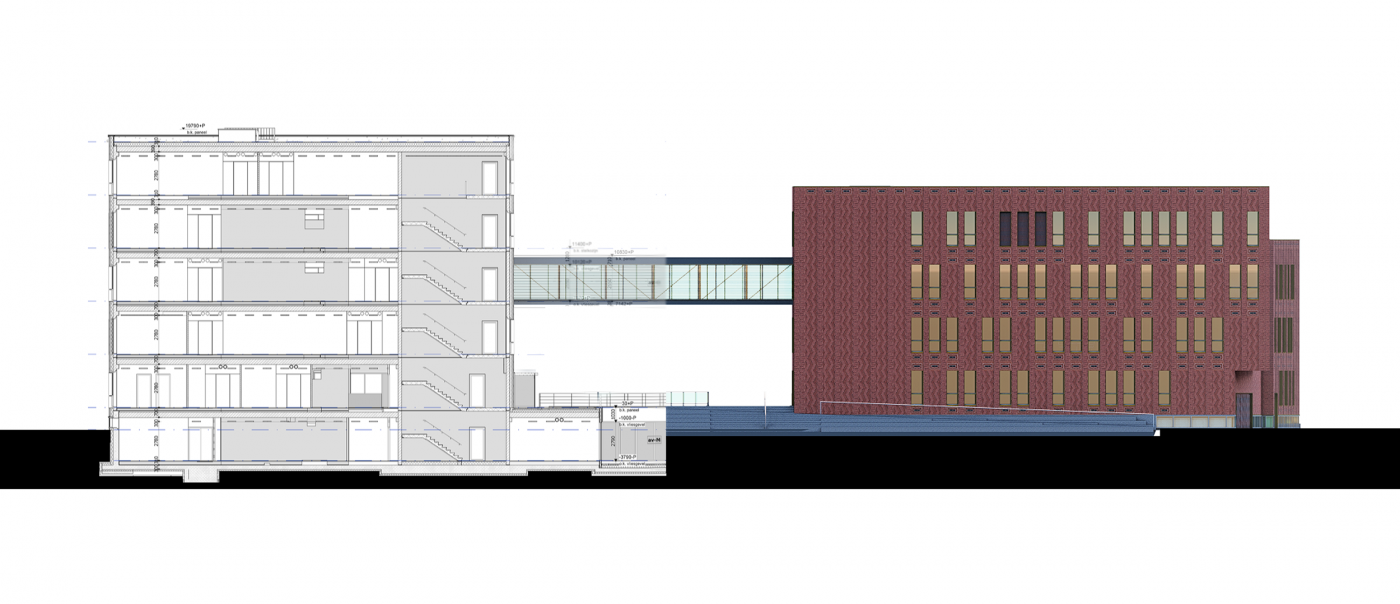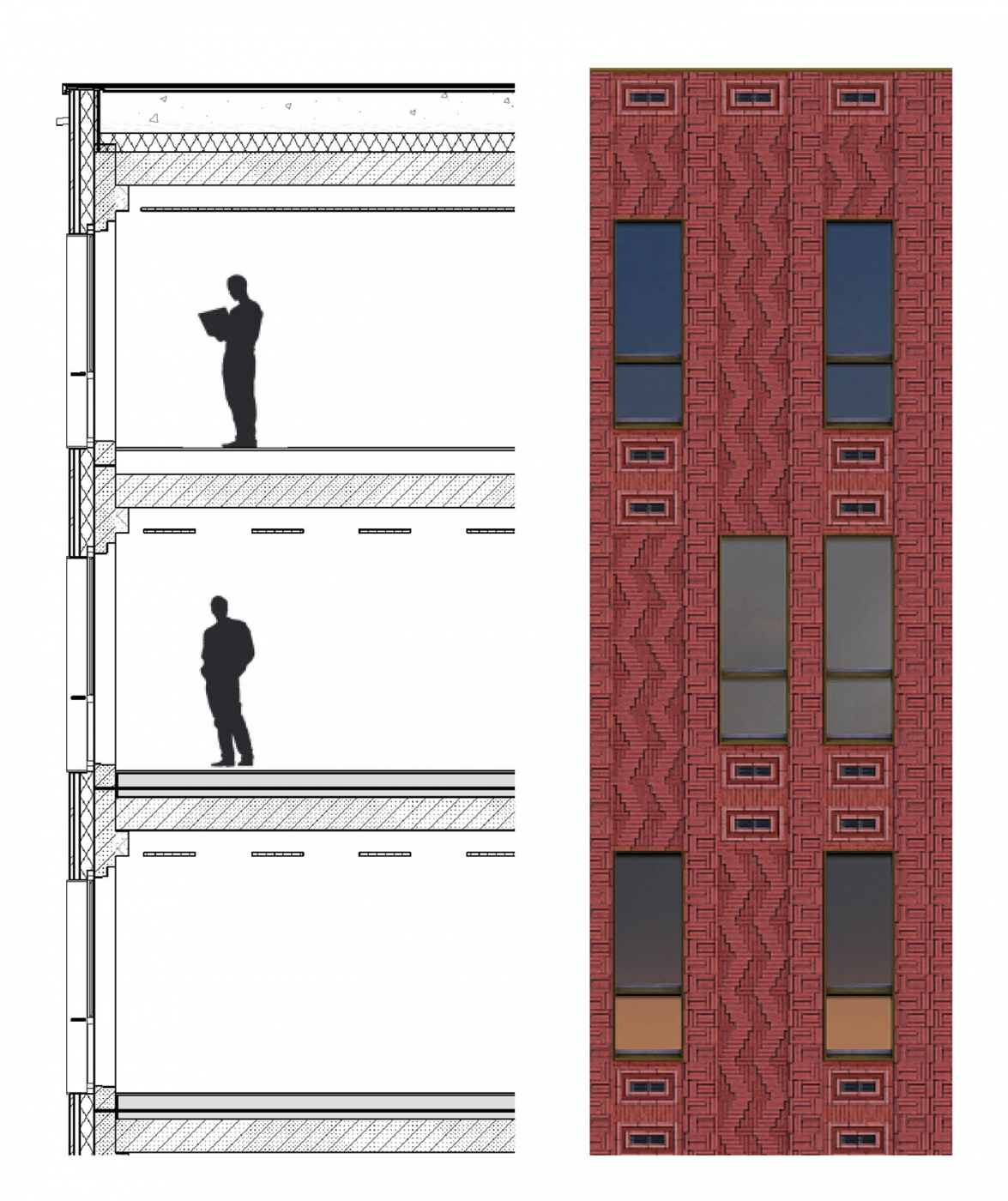 Work undertaken by IAA Engineering
Saxion Edith Stein is a complete exterior and interior assignment (SD to management and supervision) in the form of integral engineering in a construction team together with ABT (consultant construction) and Arup (consultant installations, building physics, sustainability and fire safety).
The plan was designed based on BREEAM-Excellent certification and fully developed in BIM.