Happy faces at delivery of 'Phase 1' Elver Arnhem
A festive day for care organisation Elver and especially for its residents and staff in Arnhem-North. Last Thursday was the official handover of the first phase of the extensive replacement building project on the Bakenbergseweg and Kemperbergerweg. Residents Michael and Annelies unveiled the names of the first houses (Saturn and Neptune), which are all in the theme of Universe chosen by the residents. IAA Architecten designed the buildings and will provide project management during construction. As with the projects in Nieuw-Wehl and Doetinchem, this project was done in collaboration with Bouwbedrijf KlaassenGroep and Wassink Installatie.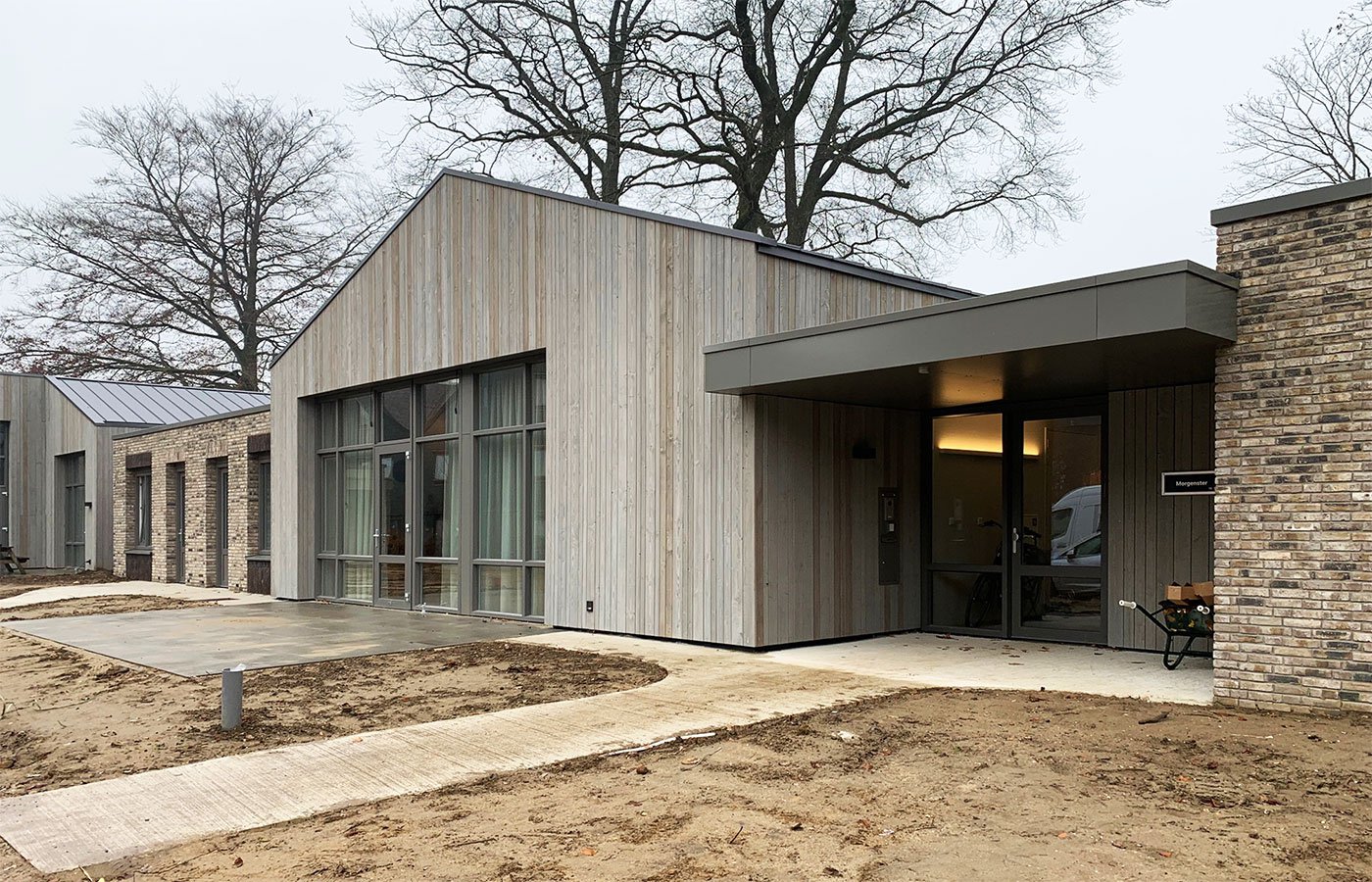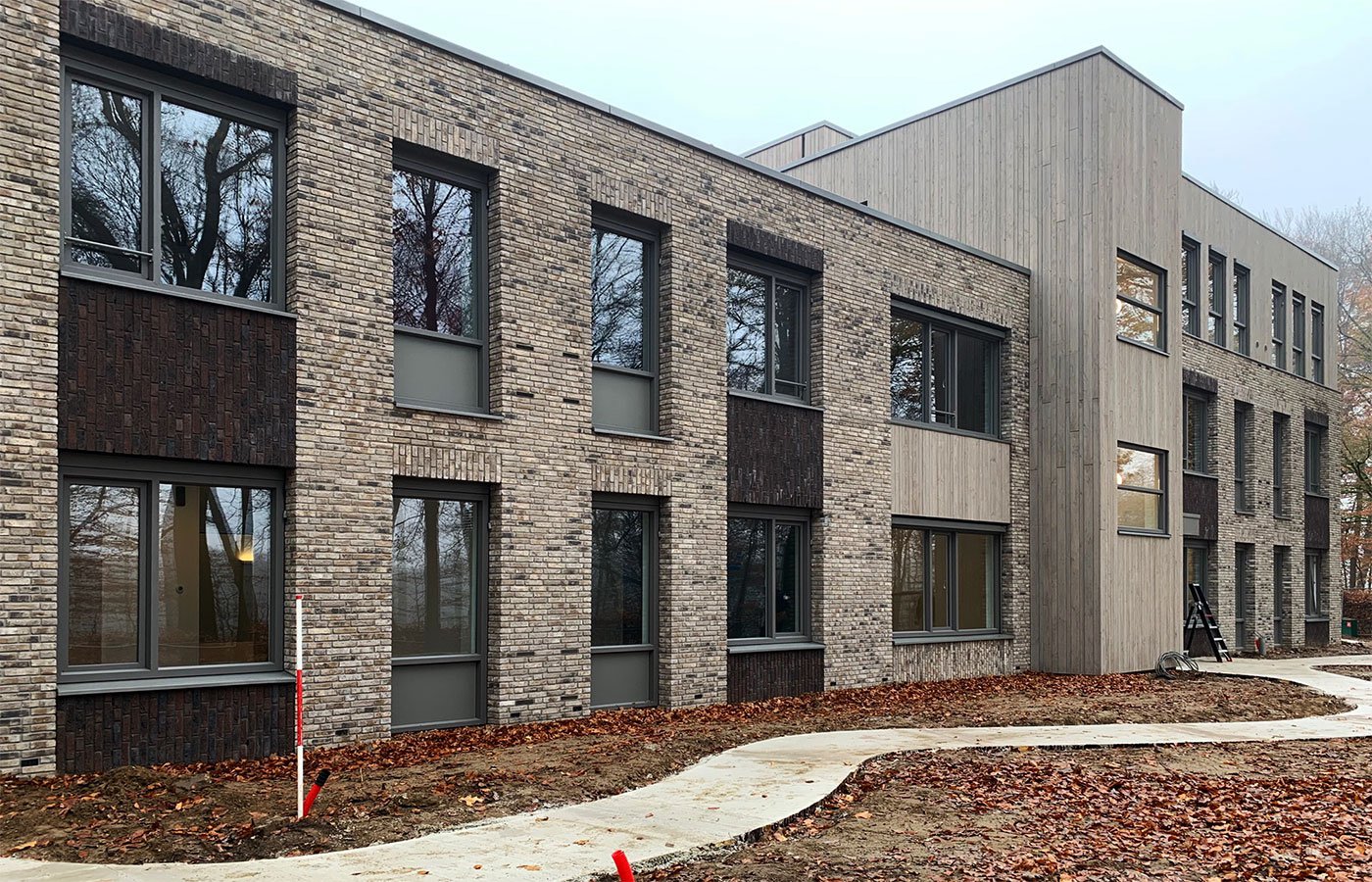 END RESULT JUST AS ELVER HAD ENVISIONED
A nice sustainable home for the residents with their own studios providing more private space and individual sanitary facilities, but also a cosy common living room where residents can enjoy each other's company. And a pleasant workplace for the staff as well. The residents are looking forward to the move and the start of the second phase. Because they will continue to live in this familiar and unique place in Arnhem, they will be able to follow the construction closely.
On to Phase 2
Some of the residents will move to their new homes before mid-December. The other residents will move into their temporary accommodation in January. This is necessary in order to clear the rest of the old buildings for demolition and then to make room for the remaining new construction replacement. In this second phase, space will also be created for new residents. Phase 2 should be completed in spring 2023.
Increasing demand
With its replacement and new construction, Elver is responding to the increasing demand for this form of residential accommodation. In addition to its spacious individual studios and pleasant central living room, it is located close to the city centre of Arnhem. It therefore offers residents the opportunity to make use of the facilities the city has to offer, out of a comfortable and safe place to live. In the second construction phase, there is also room for new residents.
Extensive replacement process
Three years ago, Elver started planning and implementing a comprehensive replacement project for over 80% of its existing buildings.